Christmas decorations, all set and decked! Christmas menu, checked! Your Christmas outfit, ready to be rocked! You're all set and ready for the holiday then, but it seems like you're missing something. Don't forget to dress up your nails too to match with the upcoming festivity.
Get yourself totally prepped for the holiday by having these cool and festive Christmas nails arts. There are so many Christmas nail designs available that you can paint on your nails – even you're a beginner! Among the most popular nail designs are Santa, polka dots, glittered, stripped, Rudolph, dotted and snowflakes. Whatever theme you want for your nails, you can find some inspiration here.
Candy Cane French Christmas Nail Art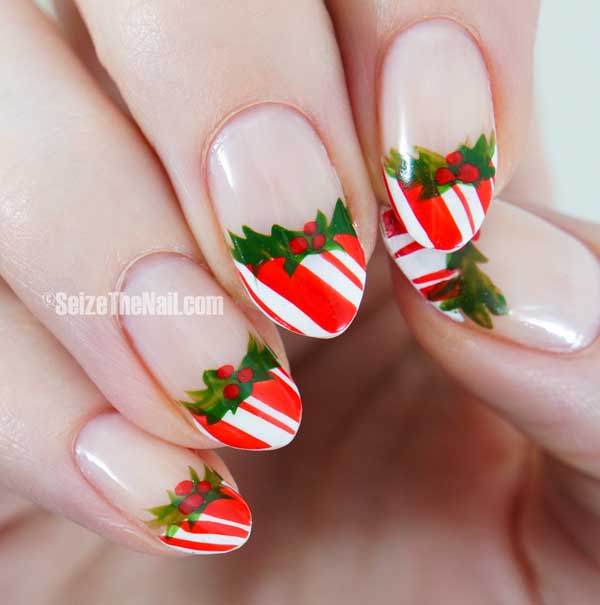 Have those cute and sweet Candy cane pattern on your nail with this Christmas nail art. The red and white stripes mimic the candy cane design. Plus the holly design, this nail art is truly breathtaking!
Via: Seize the Nail
Black Outline Christmas Tree Nail Art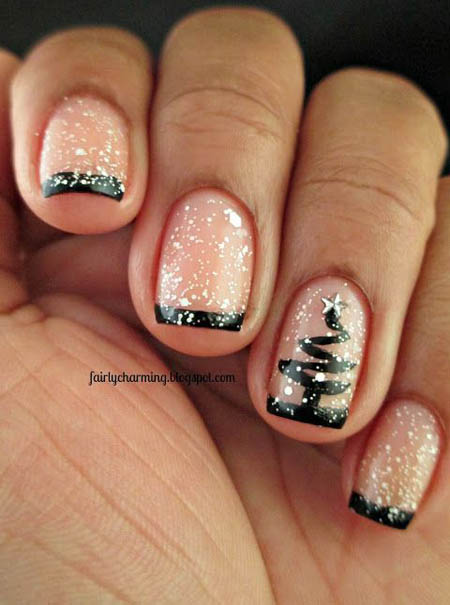 You can also keep your nail art sweet and simple. Paint the tips with black nail polish, with one Christmas tree design on one of the nails. Then sprinkle some white nail polish for snowy effect.
Via: Fairly Charming
Holiday Cheer Red and Green Nail Art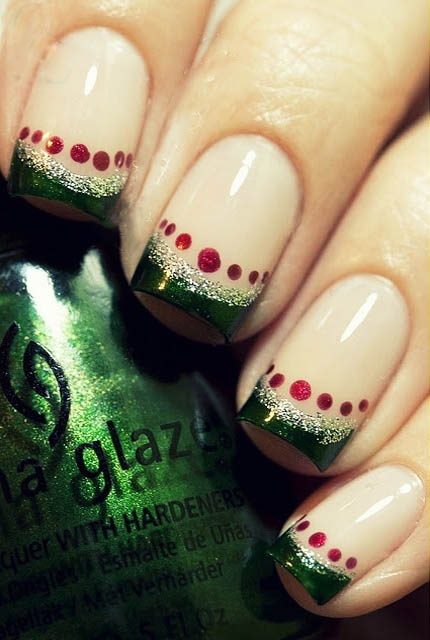 Wow, this is so cute and festive. The combination of green and red is so fabulous with this one.
Festive Holly Nail Art Design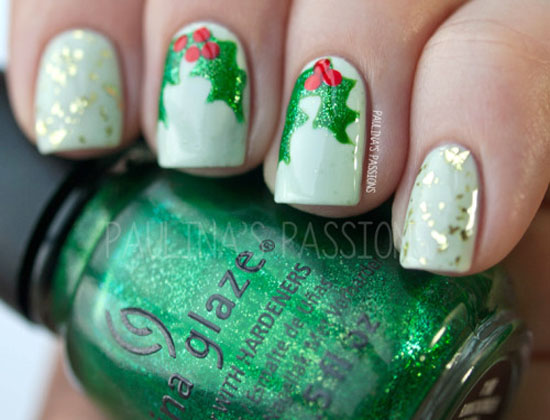 The holly nail arts are so beautiful against the white nail base coat. This is perfect for those who want to have a simple christmassy look on their nails.
Via: Paulina's Passion
Pretty Heart and Reindeer Christmas Nail Art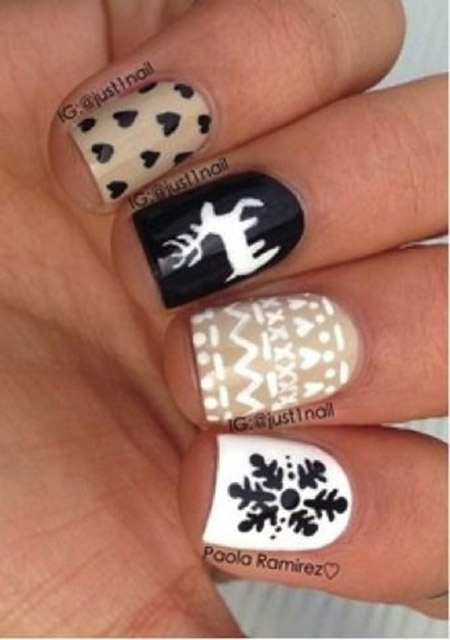 If you're a little fed up with traditional Christmas colors which are green and red, you may also try neutral colors. You can still achieve the holiday feel by having Christmas designs like snowflakes and reindeer.
Santa Hat Christmas Nail Art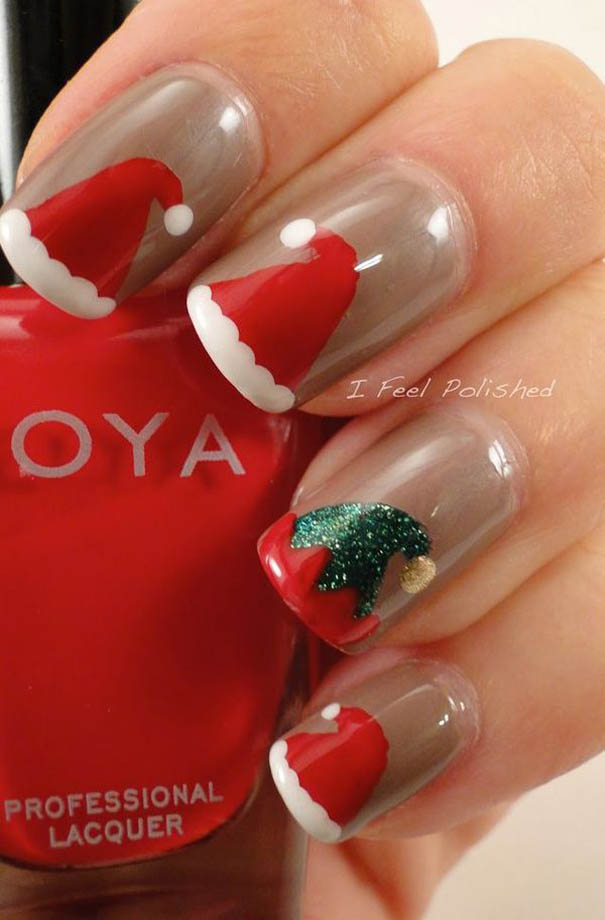 A Santa hat for each nail is so cute! This is a perfect design to put you in a holiday mood this Christmas.
Creative Christmas Nail Design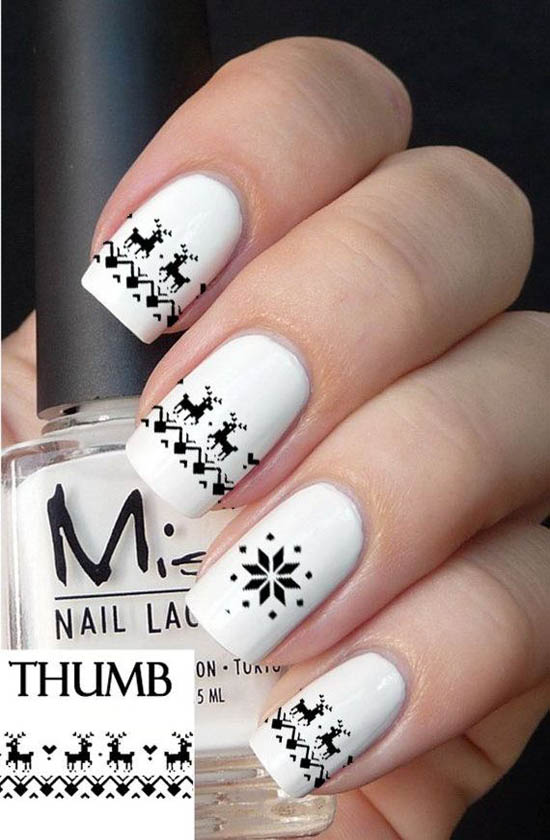 Here's a two-toned Christmas nail art. A white base coat and black pixel Christmas designs make this nail art rock!
Santa Christmas Nail Art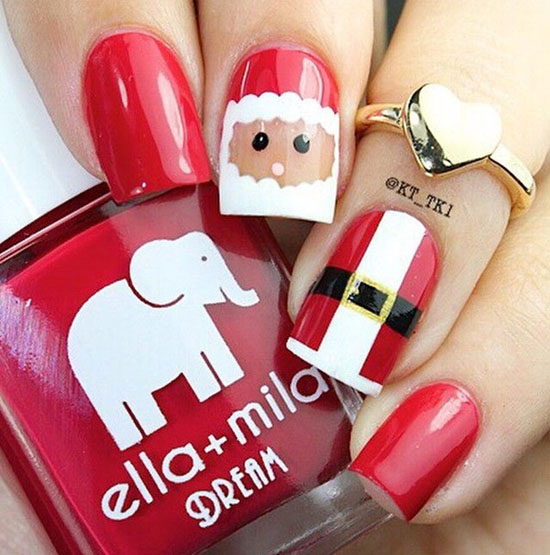 Awww, this is totally adorable! Have two nails with plain red nail polish, then Santa's face on one nail and Santa belly with belt on the other.
Festive Glitter Nail Art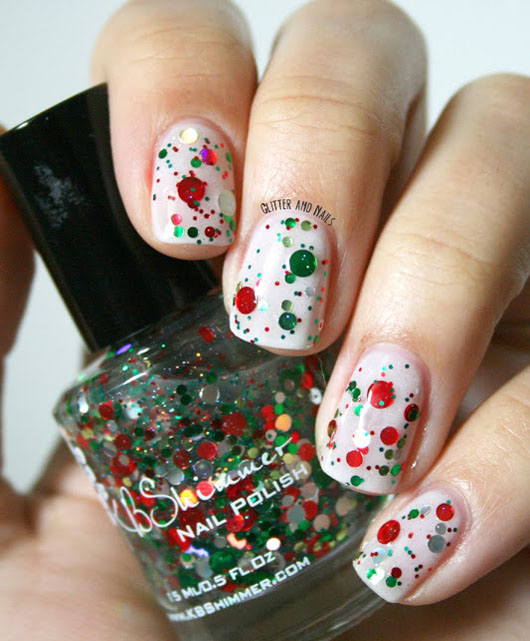 Make your Christmas sparkle with these glittered nails. The green and red glitter combo, plus some splash of silver and white dots is totally fabulous!
Via: Glitters and Nails
Cute Santa Nail Art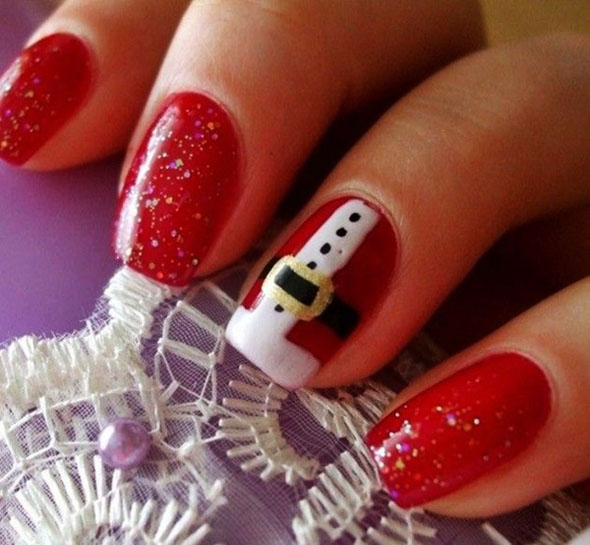 Here's another cute Santa christmas nail art.
Santa and Rudolph Christmas Nail Art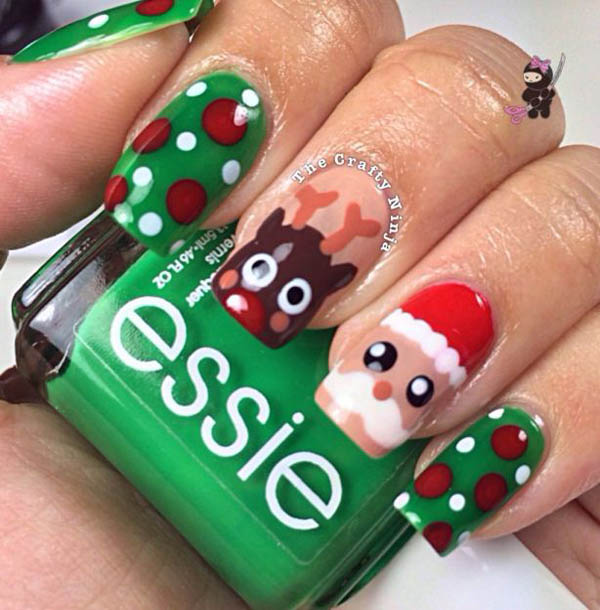 Or you can also include Rudolph, Santa's red nose reindeer, on your nail design. Then, paint some polka dots on the other nails.
Via: the Crafty Ninja
Cute Christmas Nail Art Design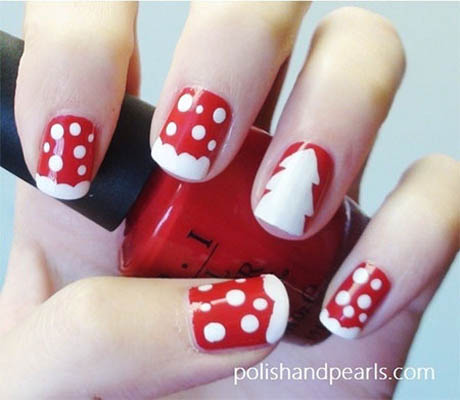 As beginner, you can try this two-toned Christmas nail art. Paint your nails with red base coat. Then, put different designs like polka dots and Christmas tree on each nail using white nail polish.
Red and Green Ribbon Nail Art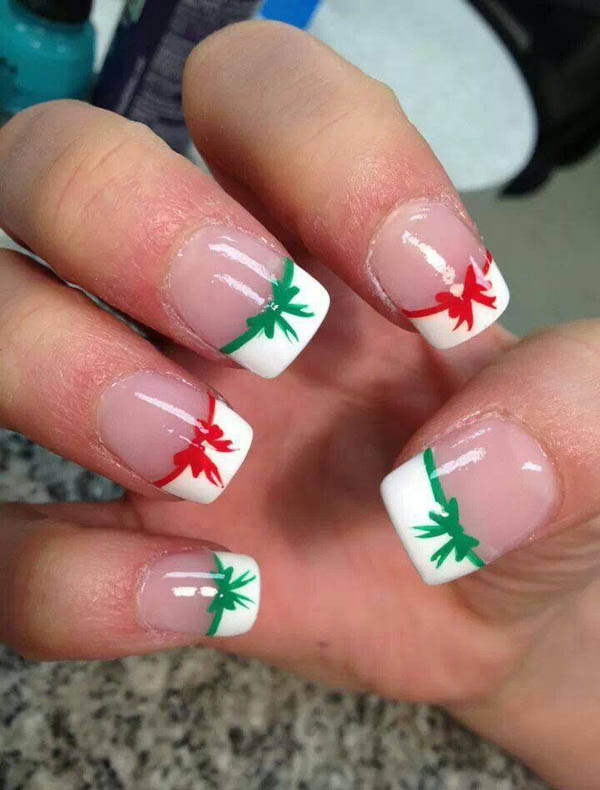 This is totally Christmassy!
Santa Minions Nail Art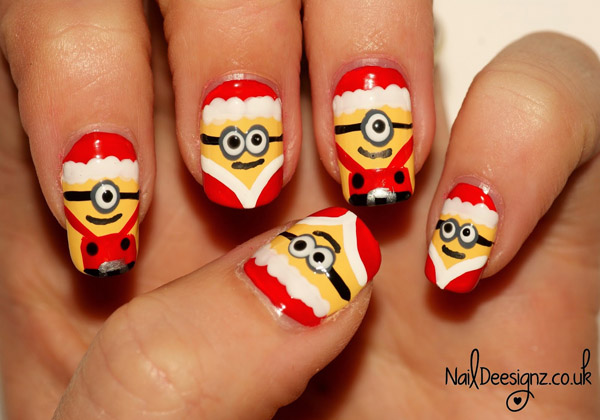 Who wouldn't want to have these adorable little creatures dressing up as Santa on their nails? These Santa Minions are so adorable!
Patterned Christmas Nail Art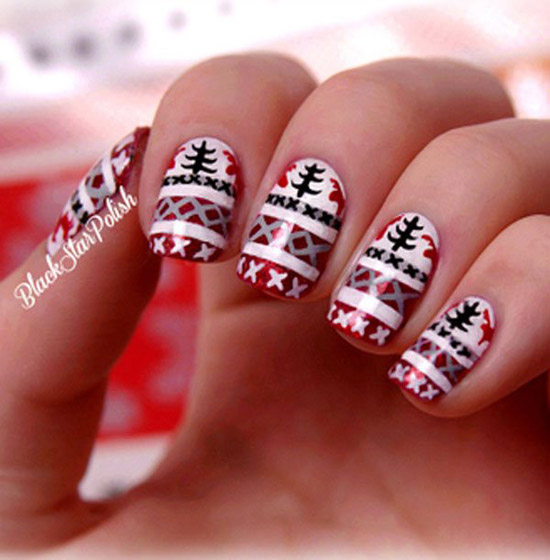 Simple Matte Christmas Nail Art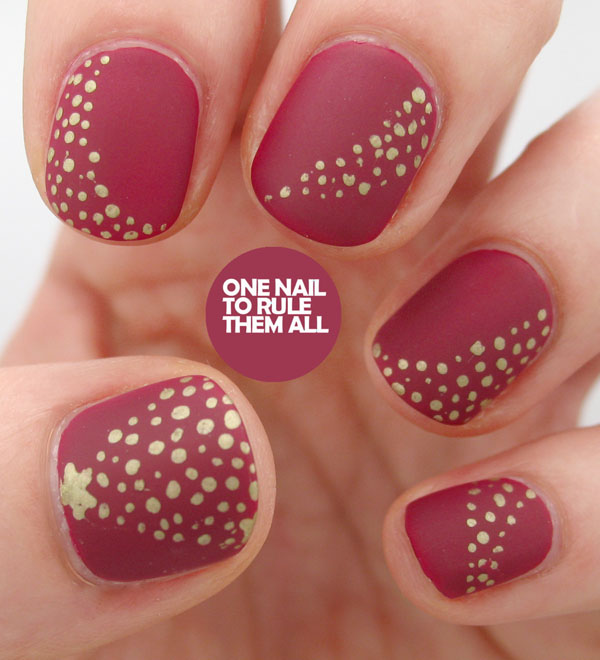 Via: Nail up
Winter Snowy Nail Art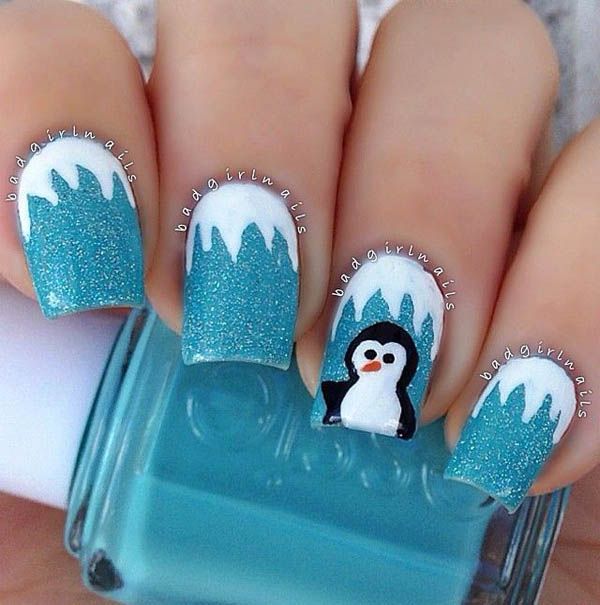 A cute penguin on a winter, snowy Christmas…
Via: Paulina's Passion
Let it Snow Nail Design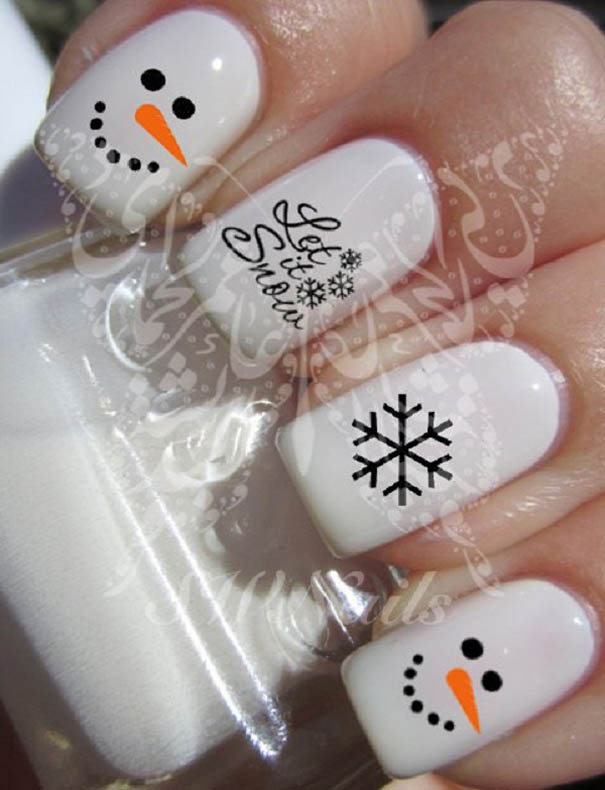 Let it snow, snowman on your nails and a snowflake on the other.
Christmas Light Glow Nail Design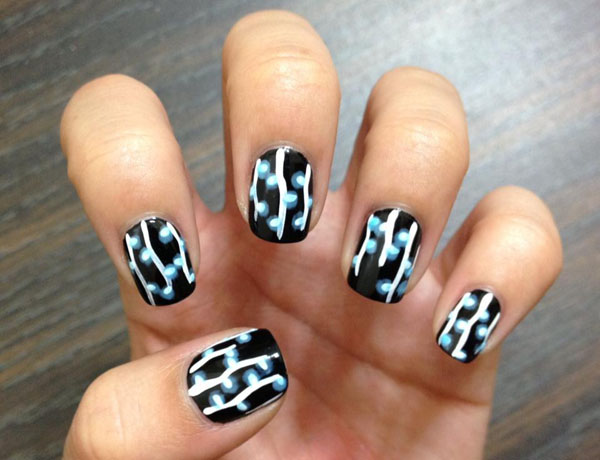 Is it just my eyes or these Christmas light design seems glowing? Then, this nail art is awesome having these almost realistic glow on it.
Gold and Green Nail Art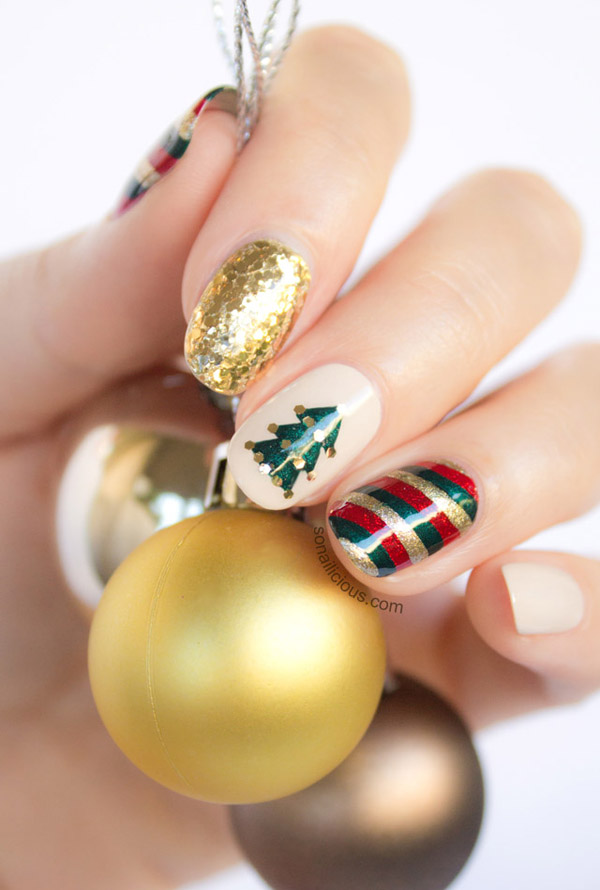 Via: Sonalicious
Sweet Snowflakes Nail Art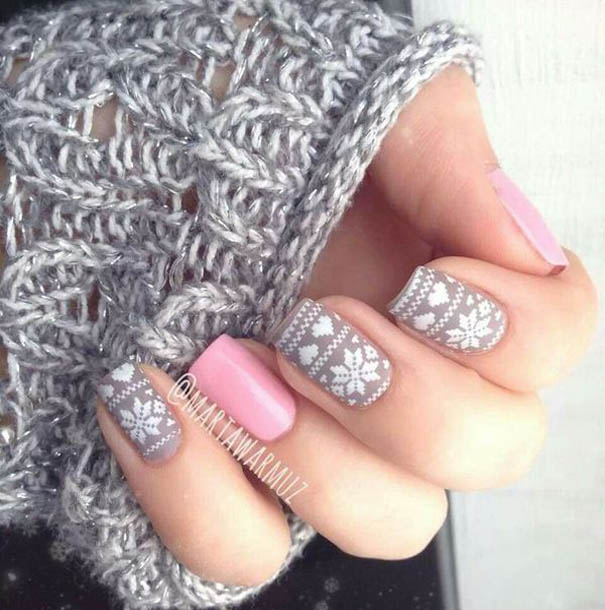 Via: Cuded
Frozen Forest Winter Nail Art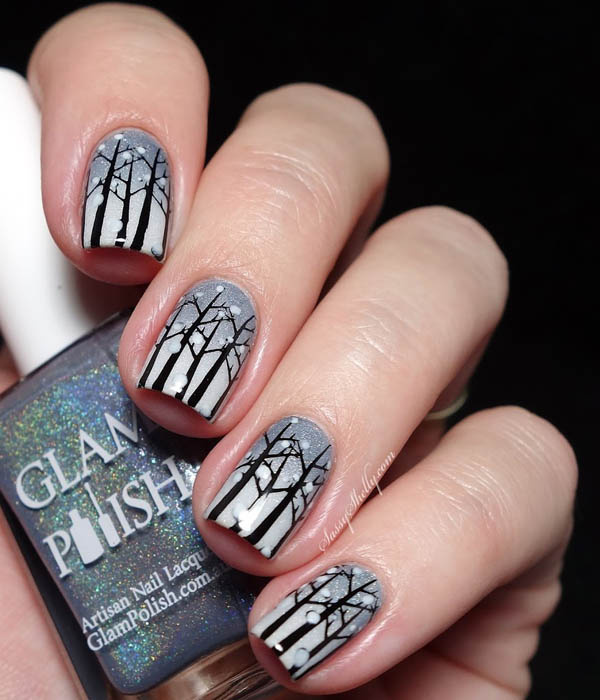 Via: Sassy Shelly
Cute Penguins Nail Art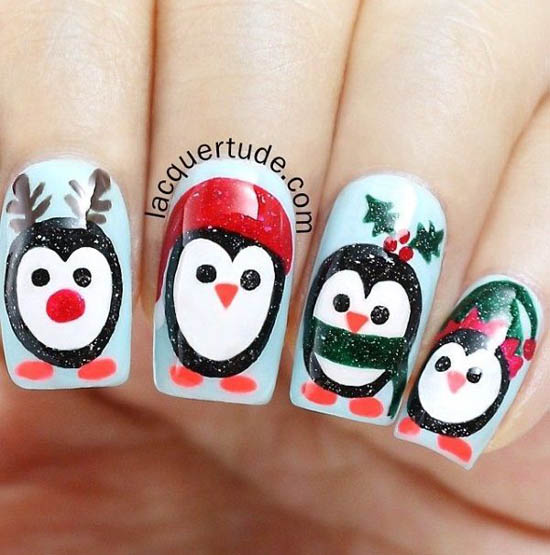 Christmas Pudding Nail Art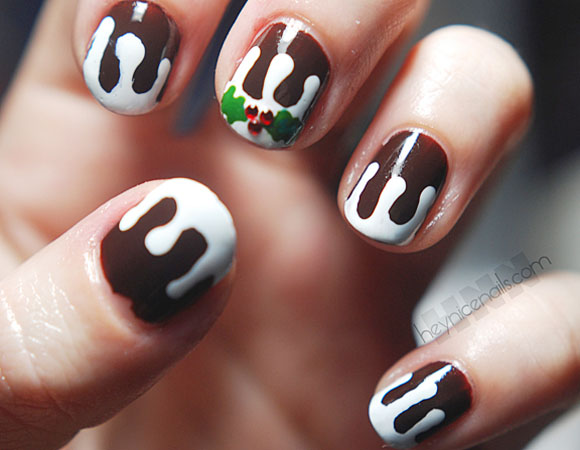 Oh, a Christmas pudding on your nails. This will totally rock your holiday – will make it a delish one!
Snowy Christmas Nail Art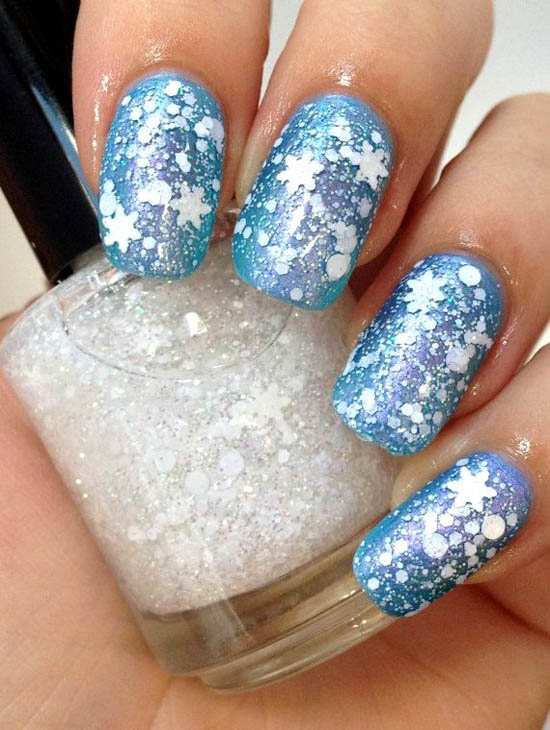 Holly and Garland Nail Art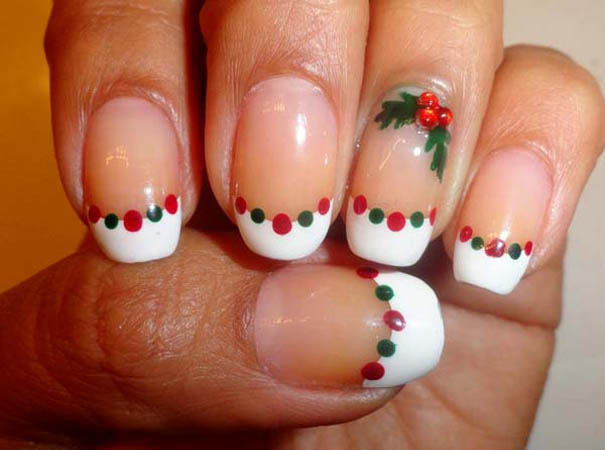 Have a little accent of garland and holly on your nails. This is perfect if you want to keep your nails simple yet festive. The green and red nail polish combo is perfect to achieve this look.
Festive Christmas Nail Art design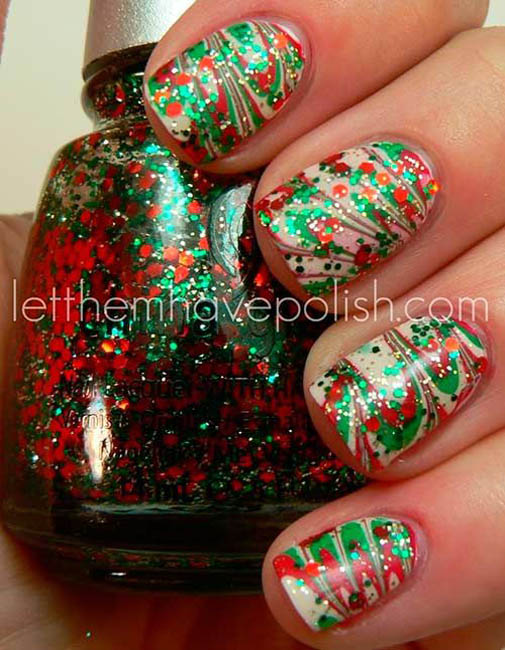 Glittery Ornament Nail Art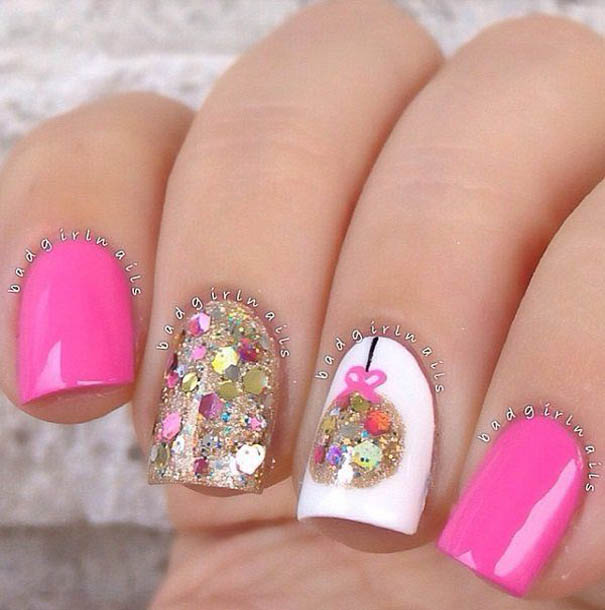 Christmas Characters Nail Art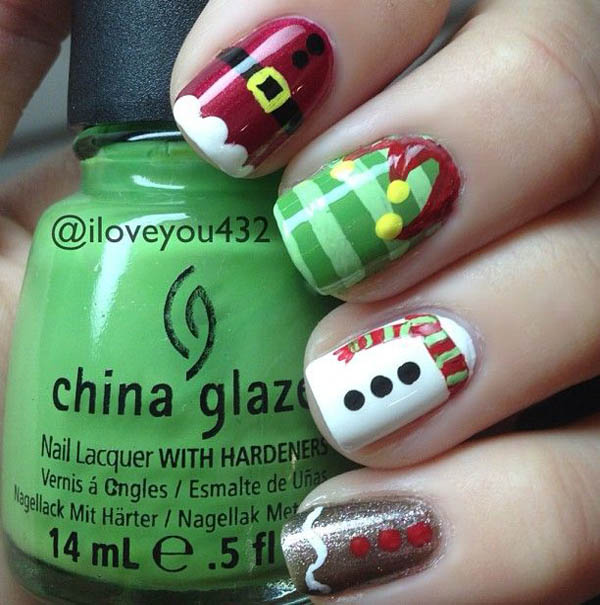 Via: Pinterest
Stardust Christmas Nail Art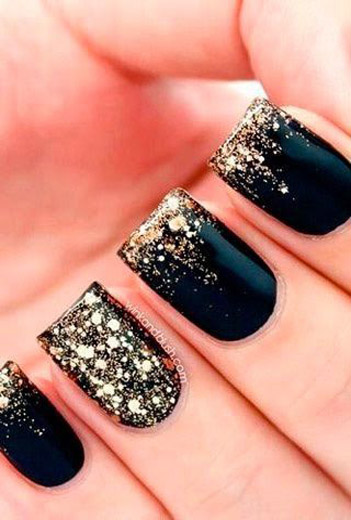 This is one of my favorite nail art design. The black glossy nail base coat perfectly showcase the golden star dust on the french tip, giving it elegant and fabulous look.
Checkered Holiday Nail Art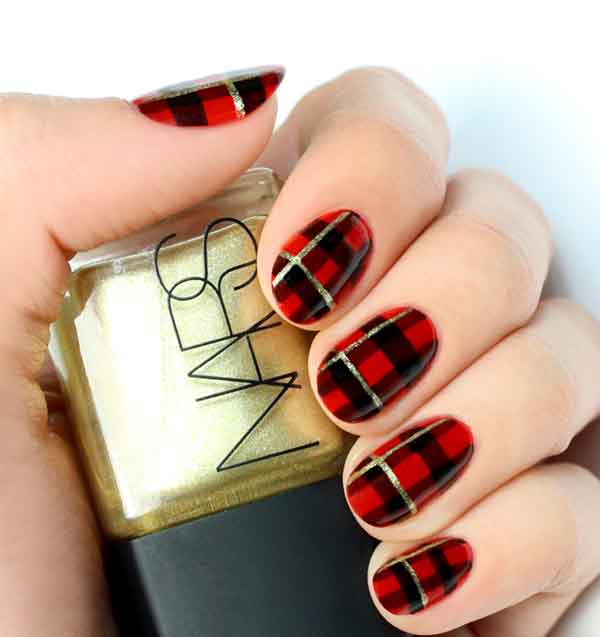 Via: Hannah Rox Nails
Pink Snowflake Nail Art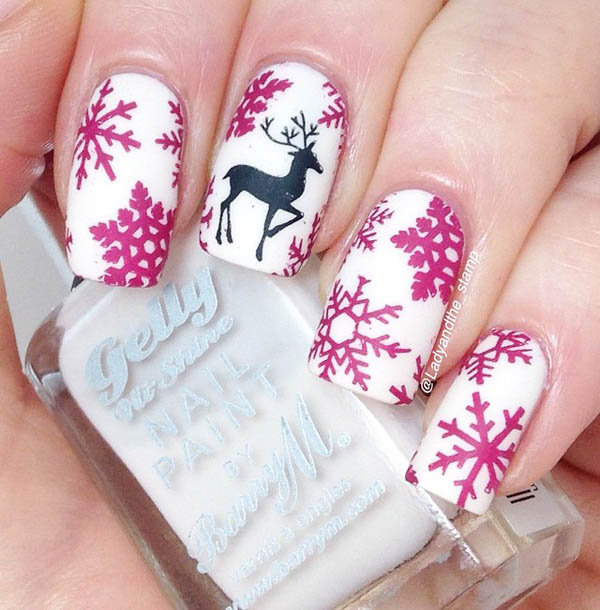 Via: Debbie
Retro Christmas Nail Art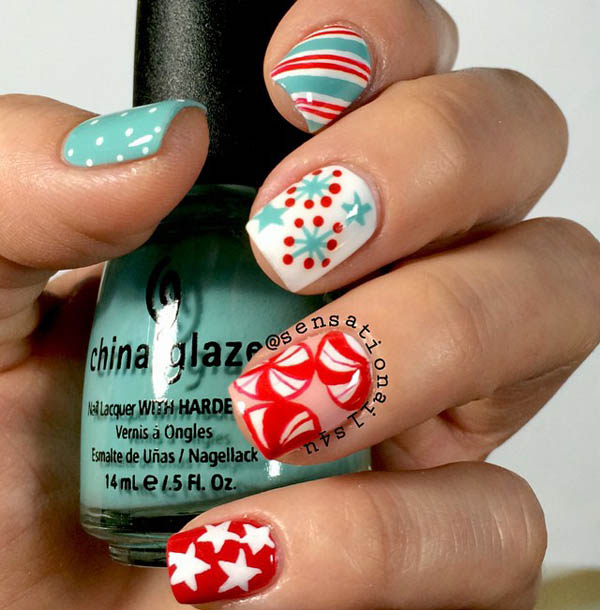 Via: Sensationails4u
Dotted and Christmas Tree Nails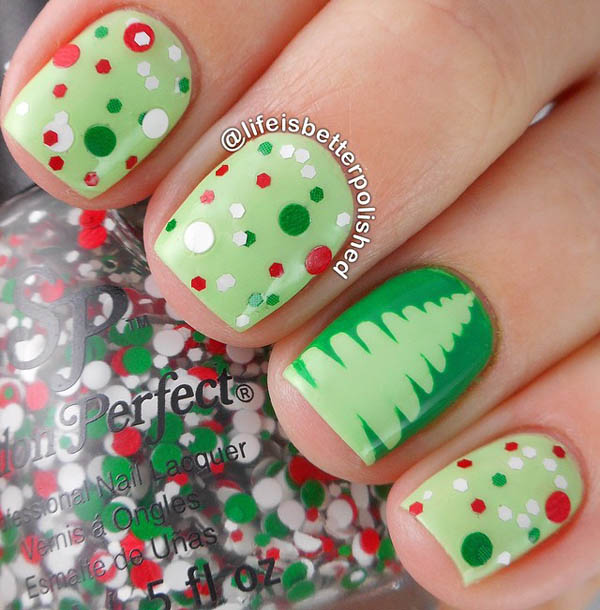 Via: Lifeisbetterpolished
Red and Gold Tree Christmas Nail Art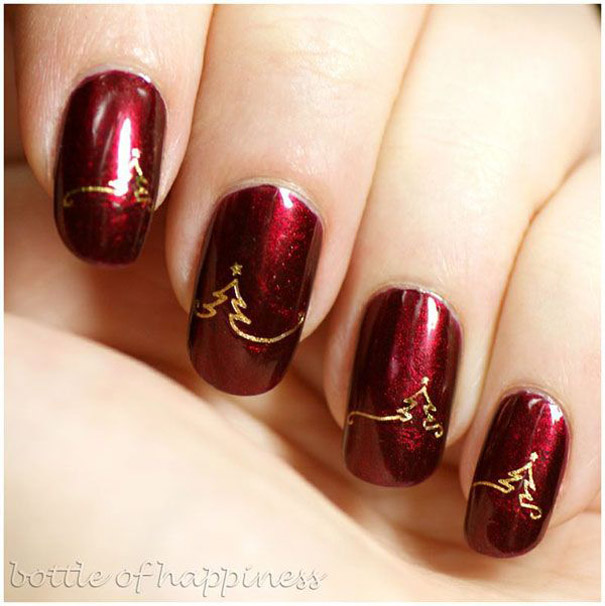 Night Before Christmas Nail Art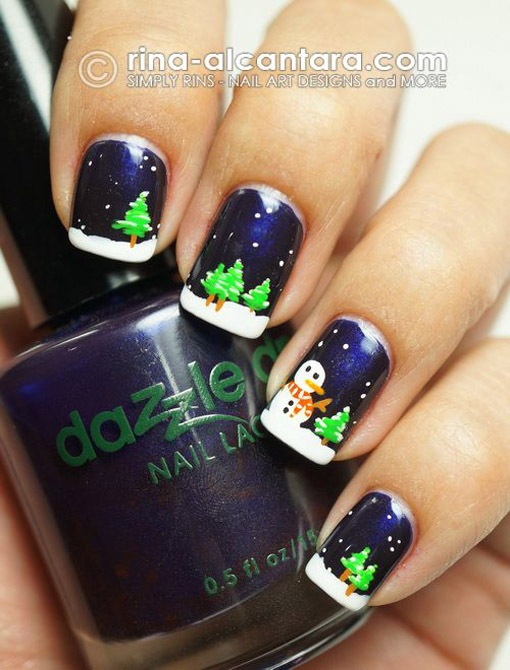 Via: Rina Alcantara
Colorful Glitter Nail Art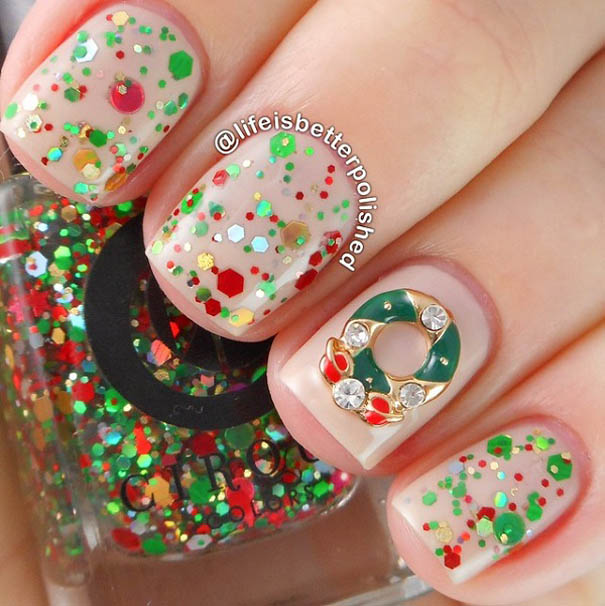 Ice and Snowy Nail Art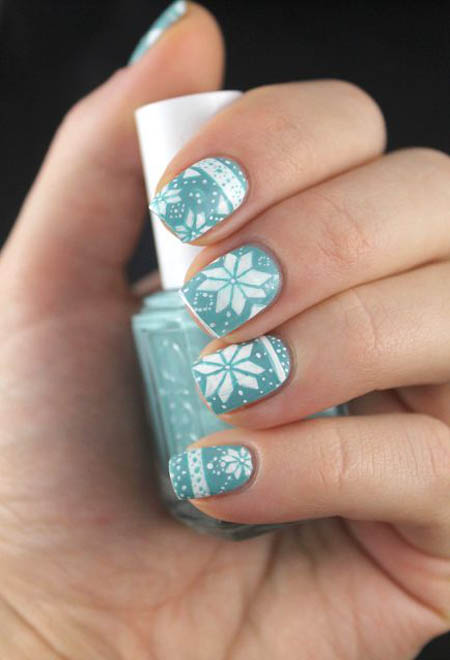 Red Holiday Cheer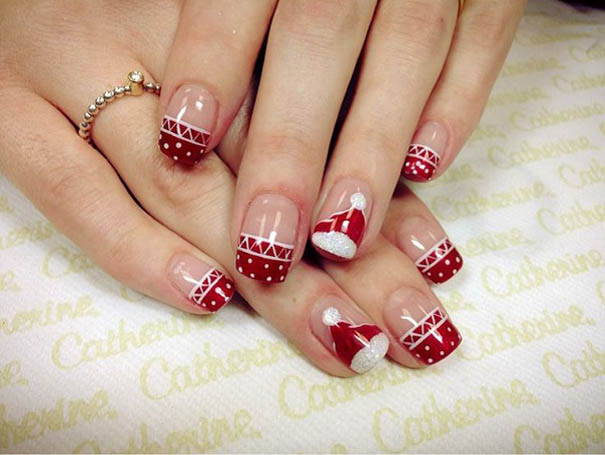 Christmas Tree Nail Art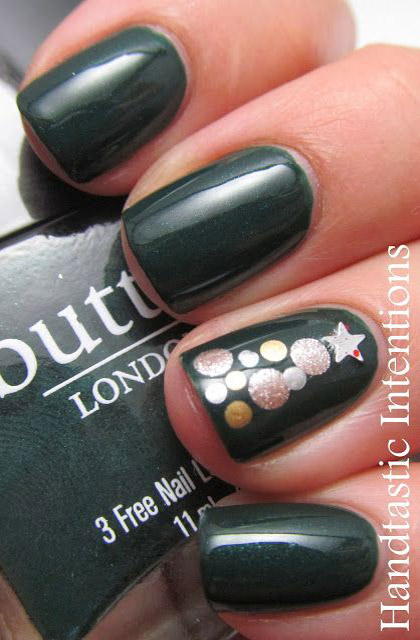 Simple Christmas Nail Art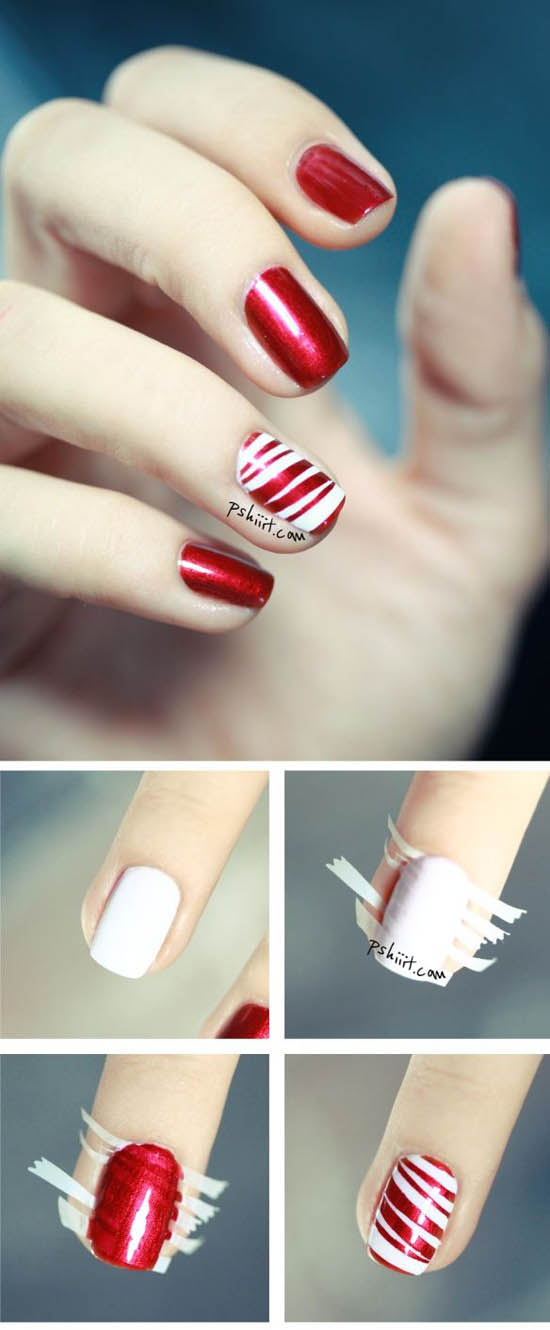 Via: topinspired
Christmas Light Nail Art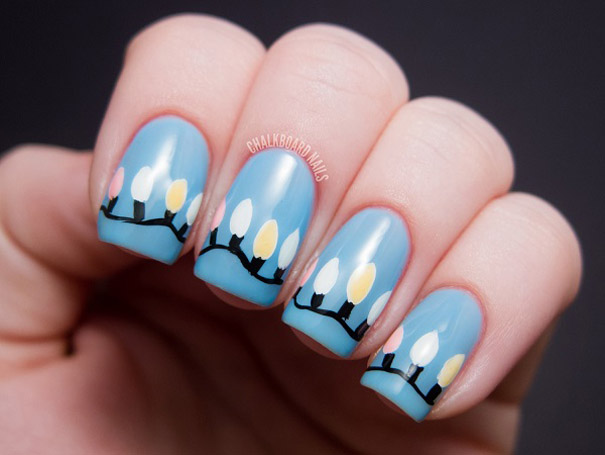 Red French Nail art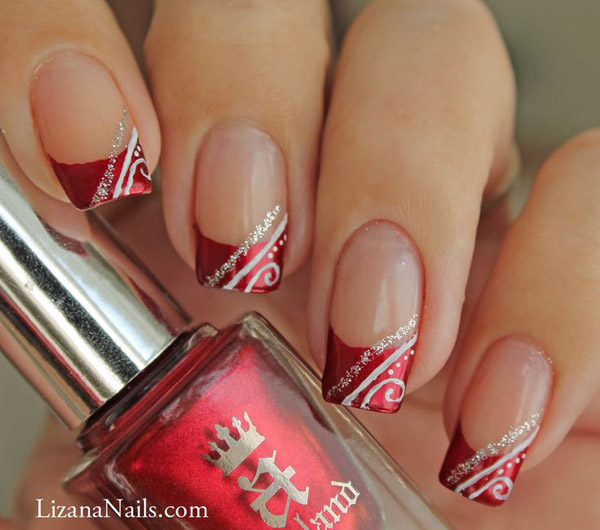 Via: Lizana Nails
Red, Gold and Green Nail Art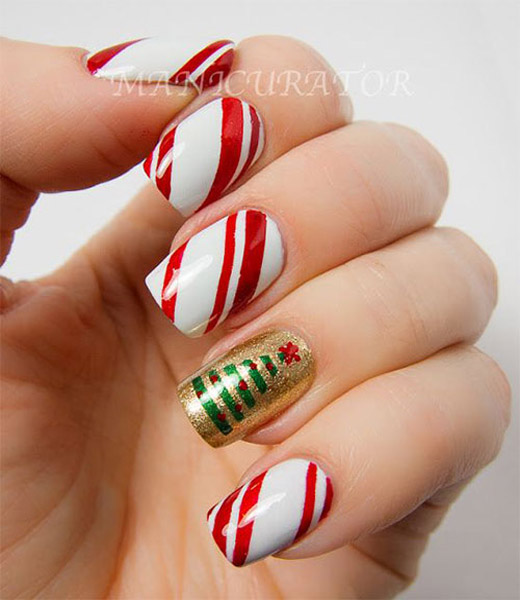 Candy Cane Nail Art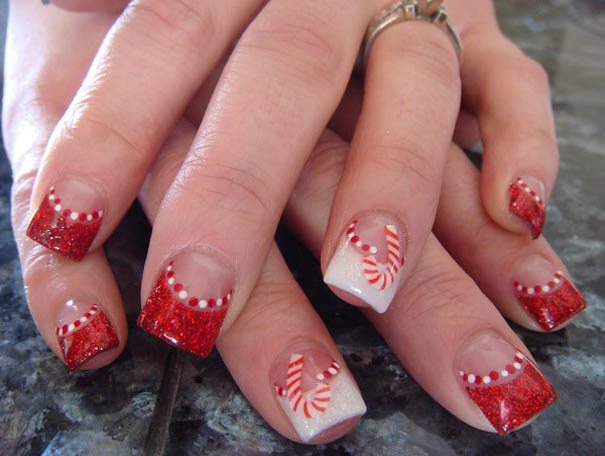 Snowflakes and Dots Christmas Nail Design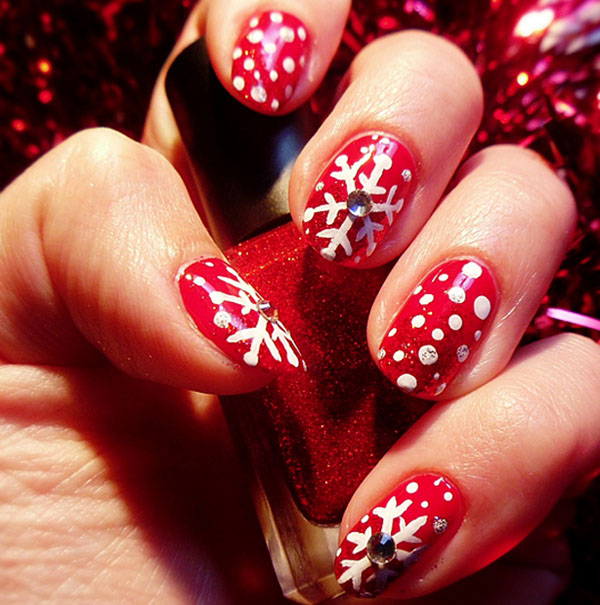 Purple Delight Nail art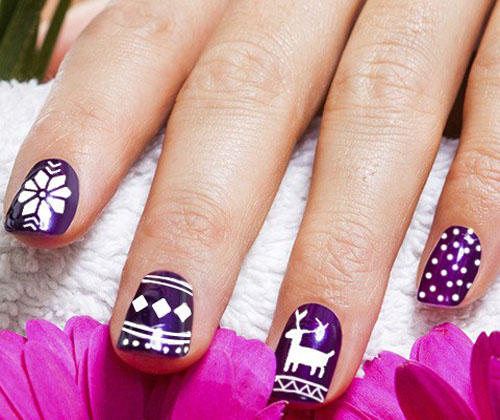 Christmas Festivity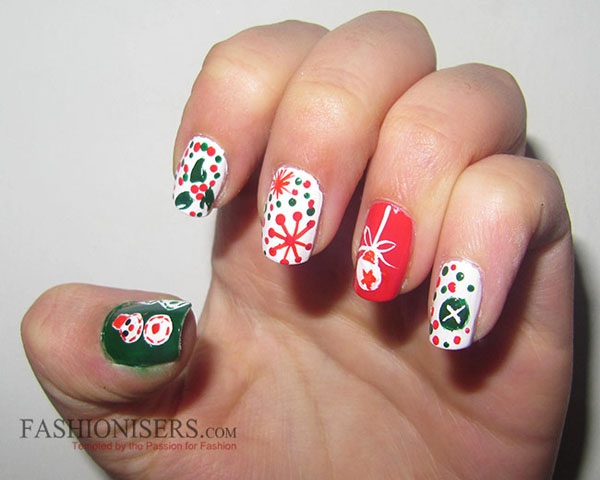 Via: Fashionisers
Red and Snowflake Nail Art