Christmas is probably one of the most-awaited occasions of the year. Who wouldn't love Christmas? Aside from those delicious, lip-smacking desserts and treats, the gifts we receive and the happy moments we share with our family, Christmas is also a perfect time for our creative prowess to take over. This Christmas, let your creative side shine in doing these easy and simple Christmas decorations. You won't just enjoy the bonding moment with your kids (if you happen to do these with them), you could also find yourself saving some bucks from buying new Christmas decors.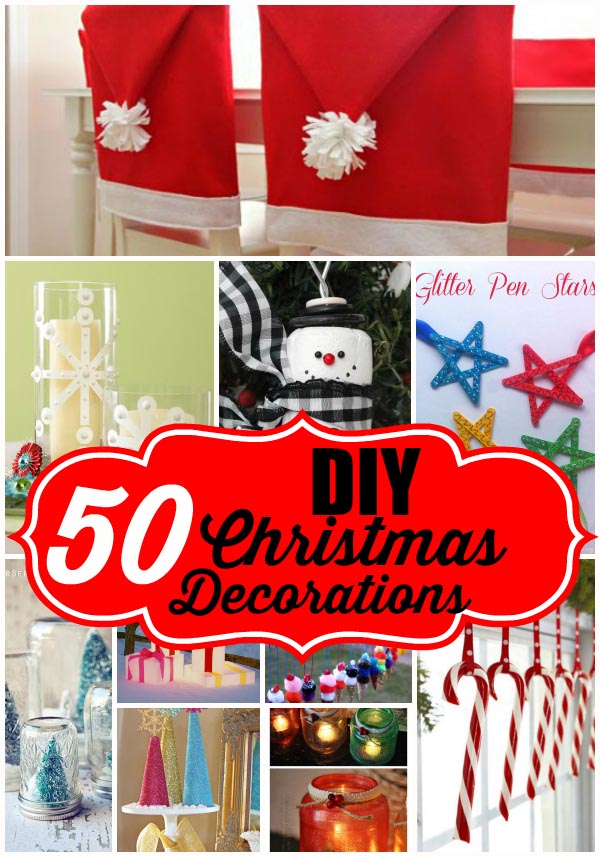 You can use old Christmas decors or other recyclable materials to give your home a new look. You can make your own ornaments and decors – be it for your Christmas tree, your door, your porch or dinner table. This is a good way to have a bonding with your kids too. You can let them learn some ways to craft easy and cheap yet beautiful Christmas decorations. Here are some of the easiest and simplest DIY Christmas decorations that you can try.
Lighted Nativity Ornament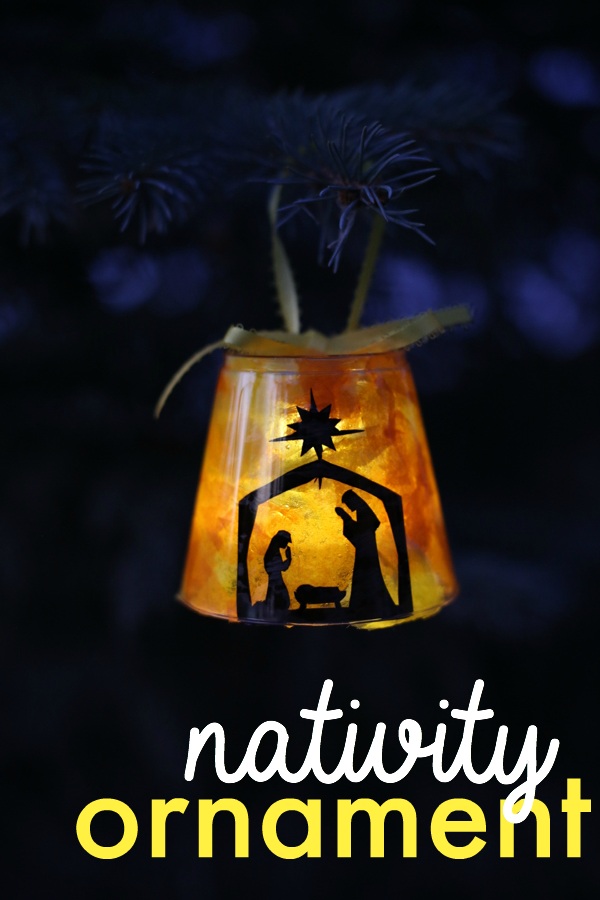 Via: I Can Teach my Child
Star Wire Ornament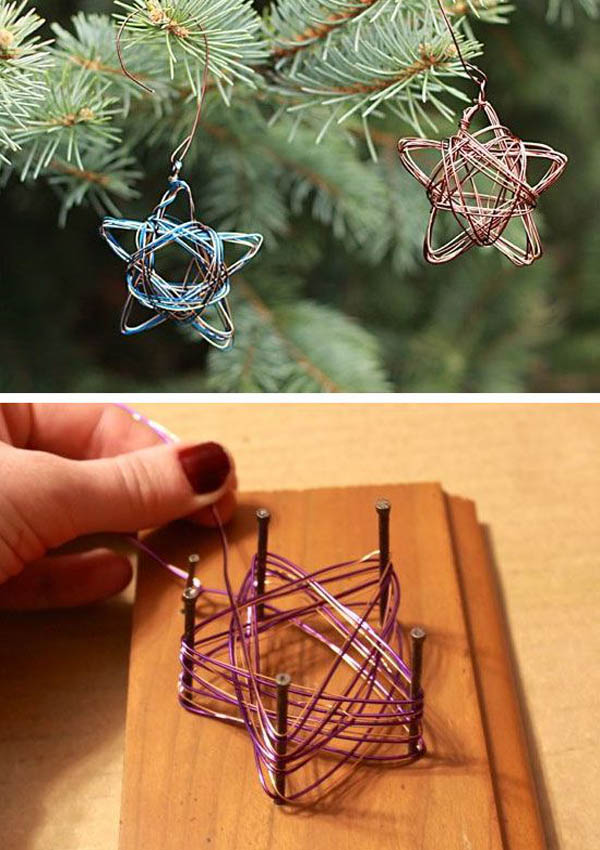 Create a beautiful star ornament for your Christmas tree using wires. With these simple material, you can give your tree a new look.
Via: Alyssa and Carla
Botanical Ornament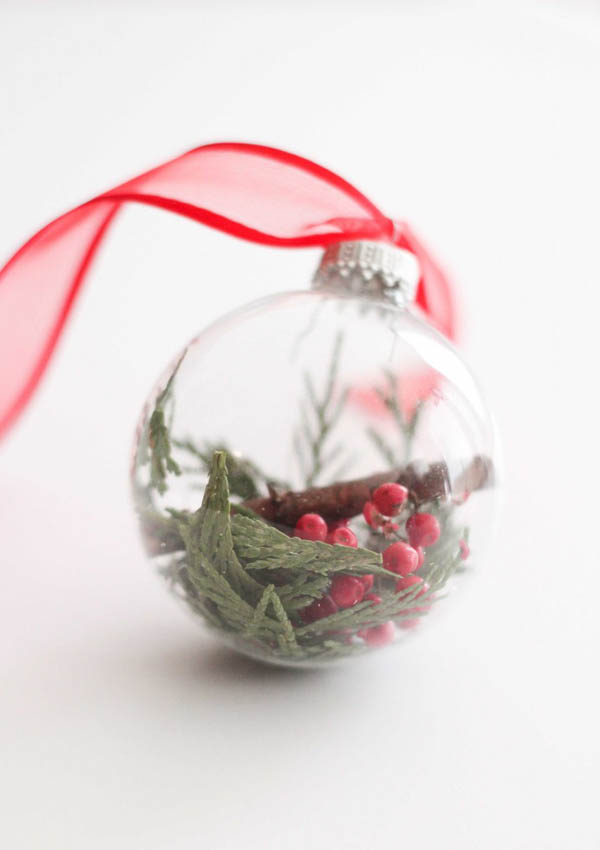 If you have old, clear Christmas baubles from your last year's Christmas tree decor, you can turn it into something unique and new. Just add some fresh greenies and berries inside it.
Via: The Crafted Life
Quick Christmas Ball Decor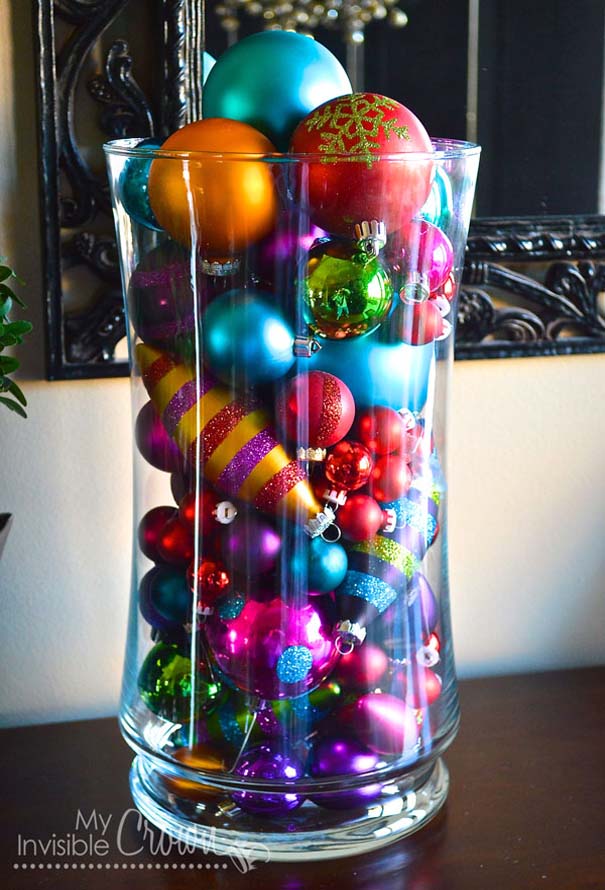 No need to be a craft genius to create this DIY Christmas decor. All you need is a clear jar, Christmas balls with different colors and voila! Just throw them all inside and you've got this colorful Christmas decor.
Via: My Invisible Crown
Mason Jar Christmas Tree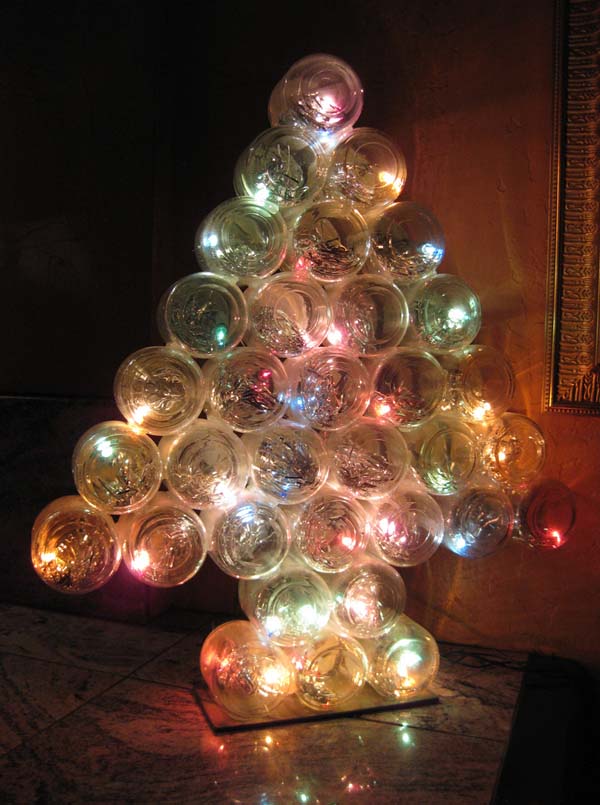 You can do a lot of things with mason jars. One is to turn it into a magical, glassy Christmas tree. Stack those jar in a form of Christmas tree, put Christmas lights inside and there goes your mason jar tree!
Via: Dvenik
Paper Ornament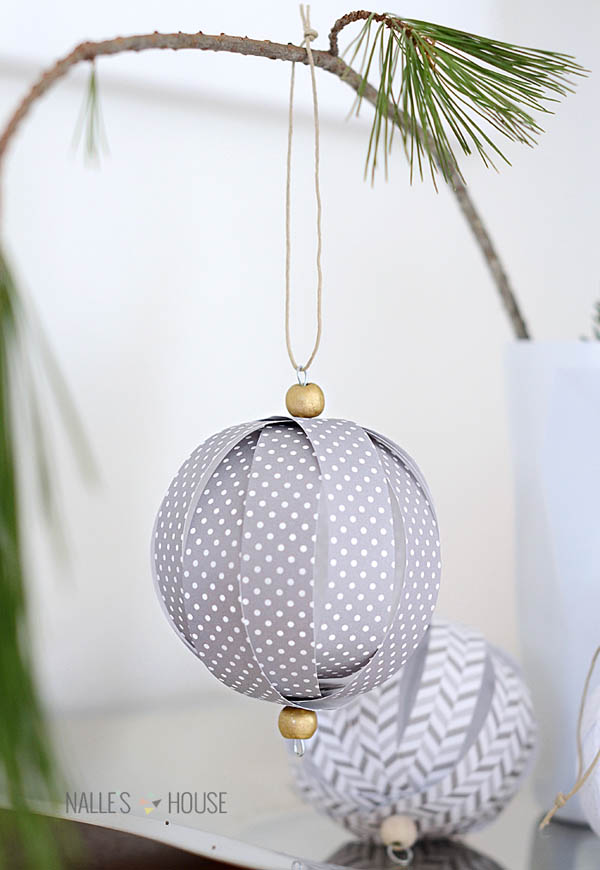 Via: Nalles House
DIY Luminary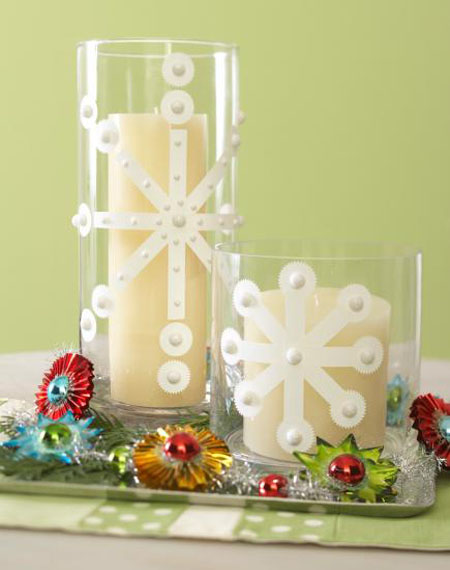 Here's a simple yet beautiful Christmas centerpiece that you can make yourself. Get a cylinder jar, washi tape and candle and you've got this beautiful Christmas table decoration.
Via: Midwest Living
DIY Ping Pong Ball Lights

Give your ordinary Christmas light a magical touch. Just poke a hole in a ping pong ball, insert each light bulb inside and there goes your magical Christmas light.
Via: Say Yes
Star Decor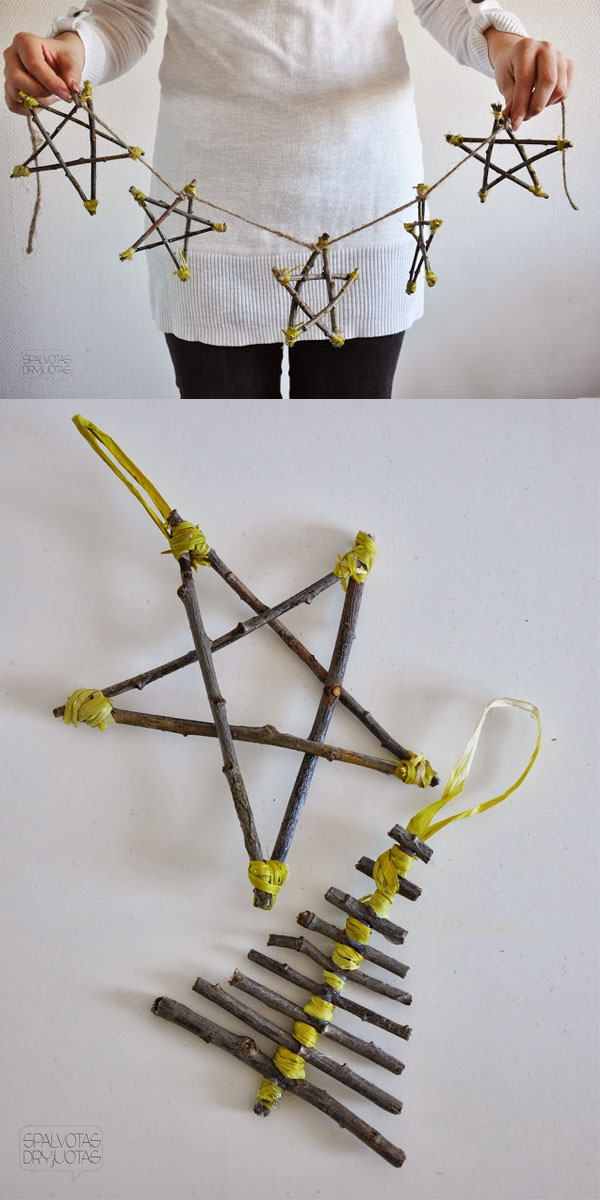 Oh, this one is very simple, cheap and clever. Who would have thought that you can turn those simple twigs into cutesy! Now I know what I've got to do with those excess twigs I cut from my latest Christmas tree.
Via: Spalvotas Dryzuotas
Santa Logs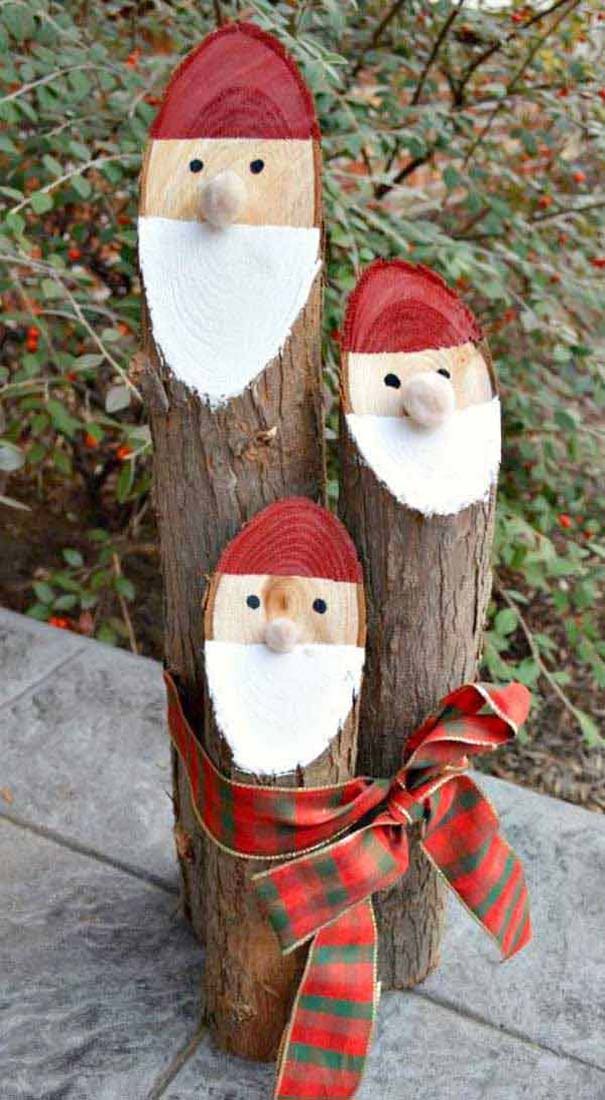 Can't afford to have those magnanimous and expensive Santa inflatables for your outdoor decor? You can still have your Santa with these cute logs. Just cut the log in slant style, pain it with red and white. Tie them all together with checkered red ribbon and presto!
Via: Smart Girls DIY
Cinnamon Stick Tree Ornament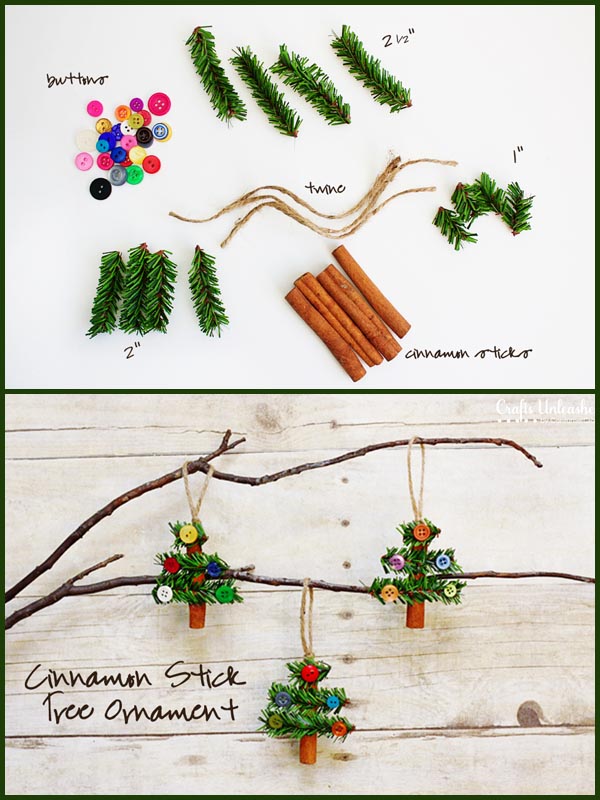 Awww, this is so cute! I'm going to do this together with my niece. We've got a handful of colorful buttons and I might as well pick some leaves from our previous Christmas tree.
Via: Consumer Crafts
Bottle Cap Ornament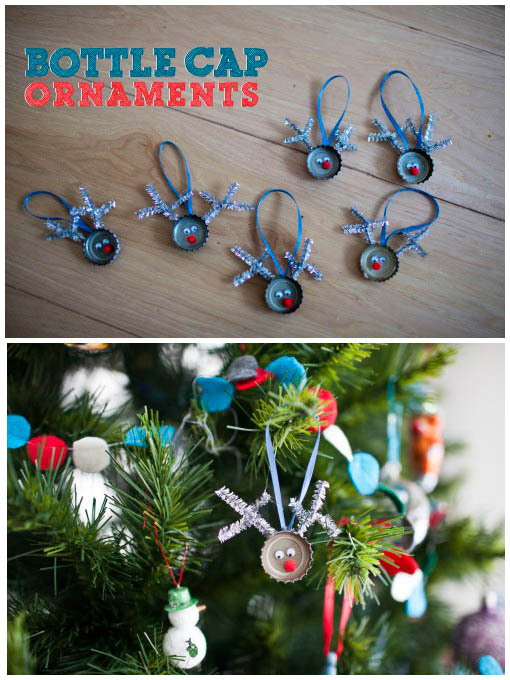 Oh my, another cutesy. Grab all those bottle caps you accumulated from those soda pop and turn them into these cute little ornaments.
Via: Make Great
DIY Glitter Ornaments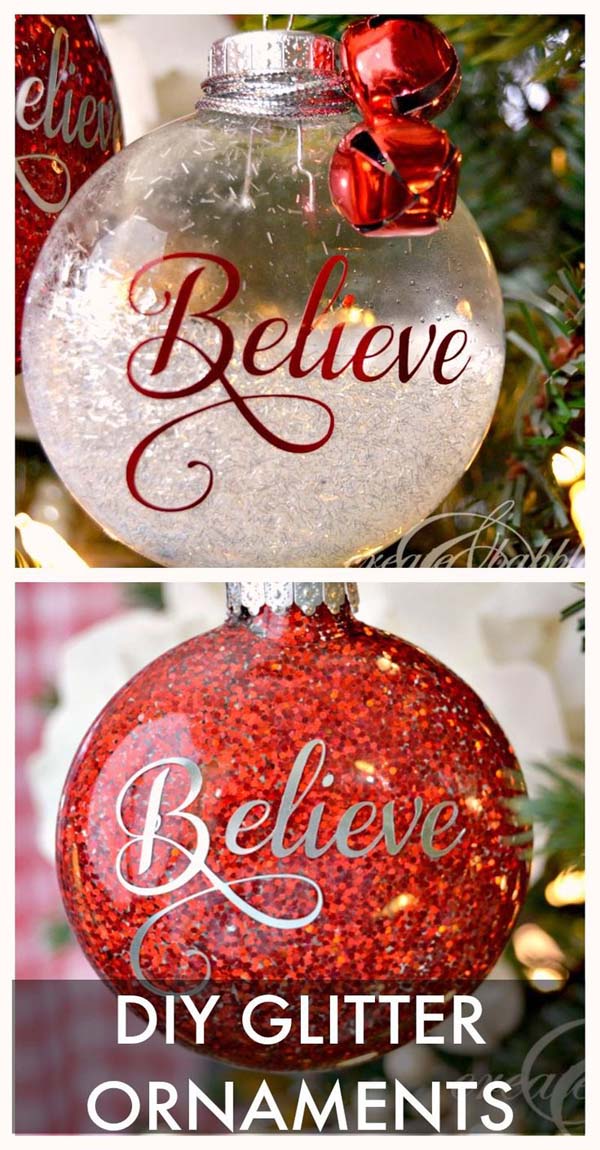 A sparkling, bright Christmas ornaments, with those meaningful single word.
Via: Create and Babble
Tissue Paper Christmas Tree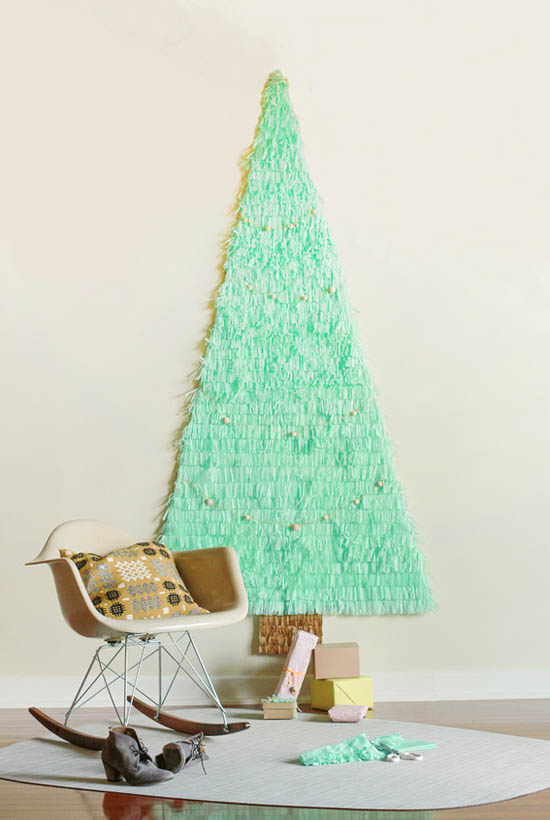 This may look a little difficult and time consuming but I can tell that this one is easy and doable. Just need patience, which I don't have so I might skip this one. But I'm telling you, this is sure one cute craft!
Via: Curbly
Glitter Christmas Tree Decors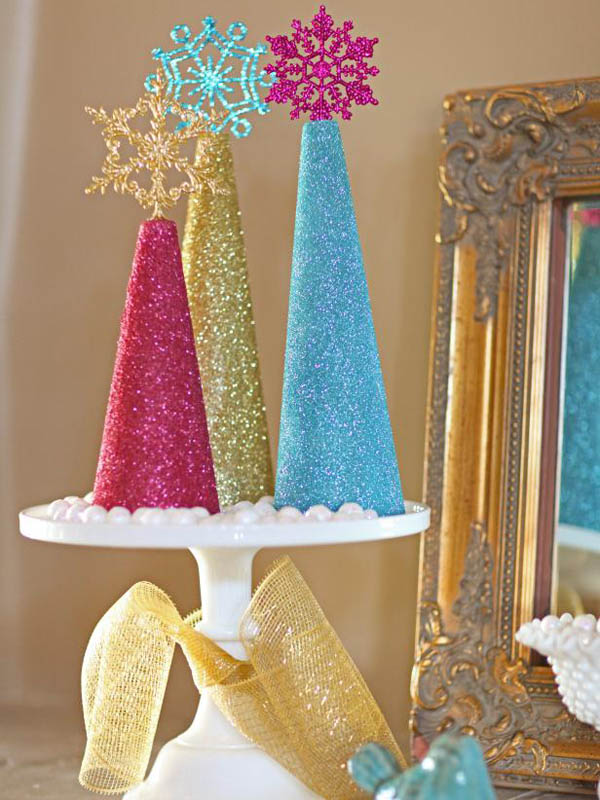 This one I might try this year. I want those sparkling and glittery tree for my Christmas dinner table.
Via: DIY Network
Snowman Christmas Candles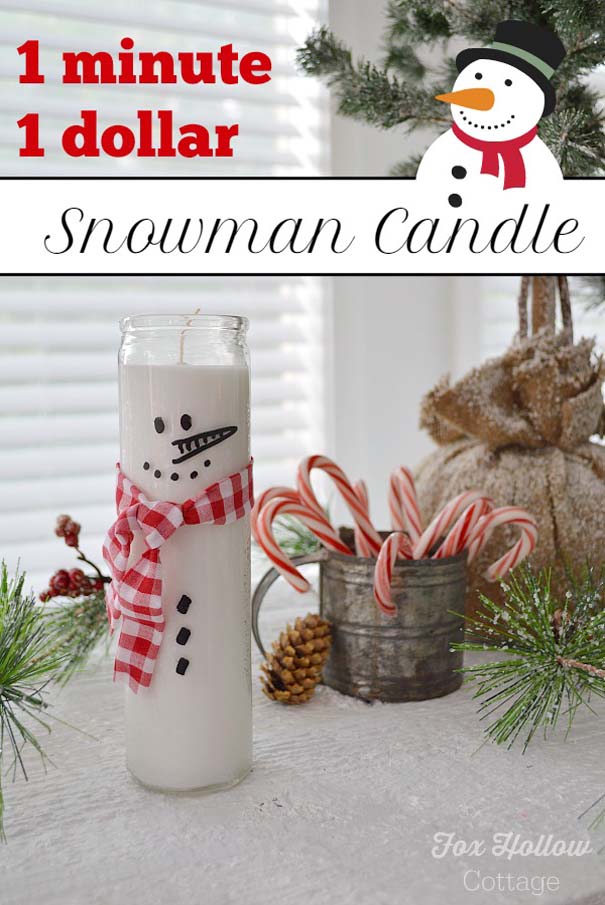 Oh my, this is so cute and fairly easy! This will totally hit this Christmas!
Via: Fox Hollow Cottage
Holiday Centerpieces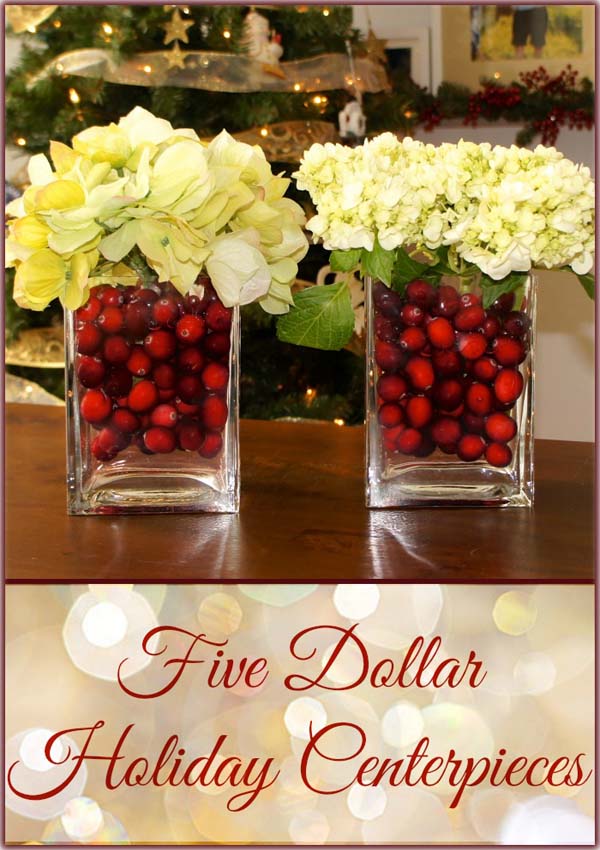 Reinvent your Christmas table centerpiece this year by using fresh materials. Floral Christmas centerpiece has made a huge wave last year so you might as well do the same this year.
Via: Ocean Front Shack
Winter Snow Globes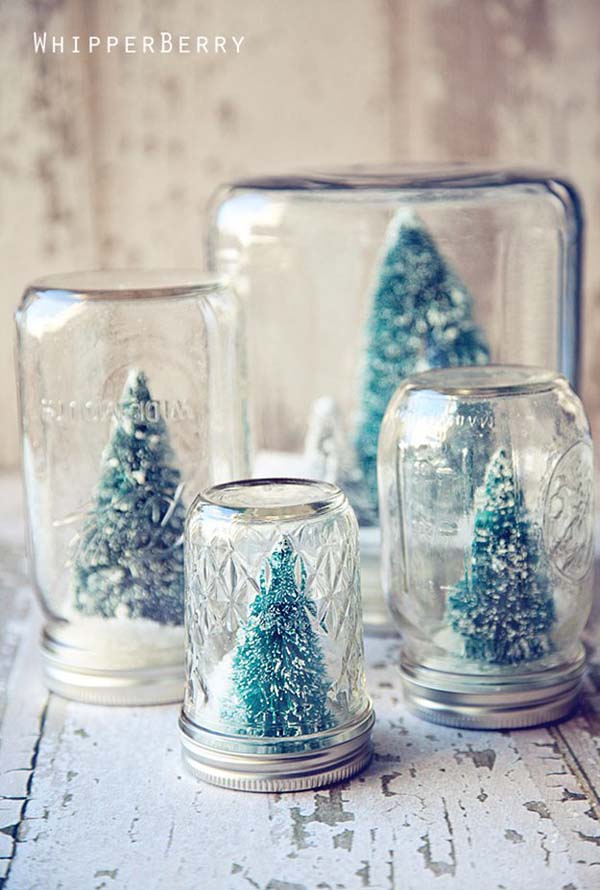 Turn your simple mason jar into these beauties! You just need brush trees, faux snow and glue dots.
Via: Whipper Berry
Rustic Advent Calendar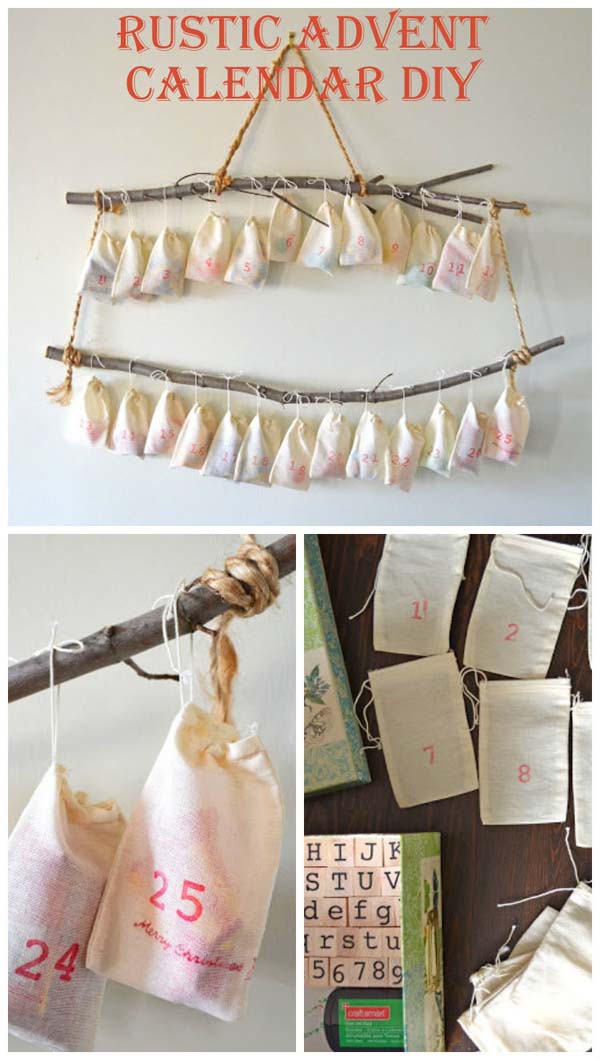 A unique, rustic-style advent calendar…
Via: Woman in Real Life
Ninja Turtle Ornaments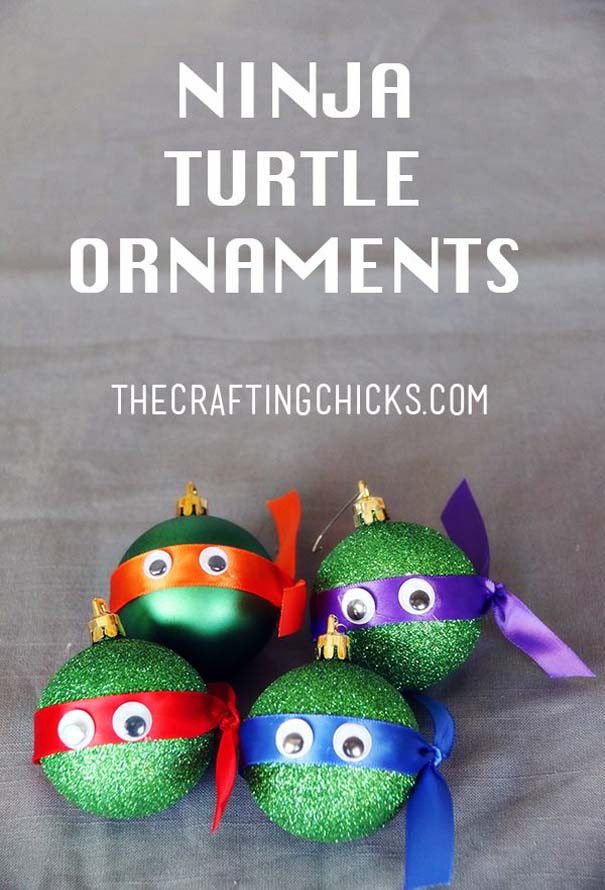 This is so clever! Who would have thought that you can give your Christmas balls with awesome character with just ribbons and googly eyes? I am so doing this!
Via: The Crafting Chicks
Cranberry Glow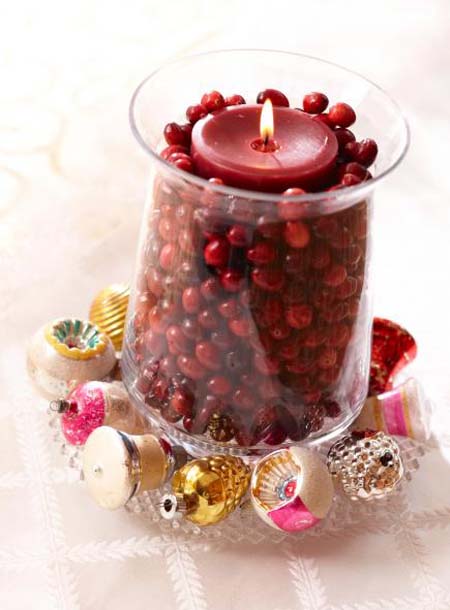 Here's another easy Christmas centerpiece that anybody can pull off this holiday.
Via: Midwest Living
Ice Cream Ornaments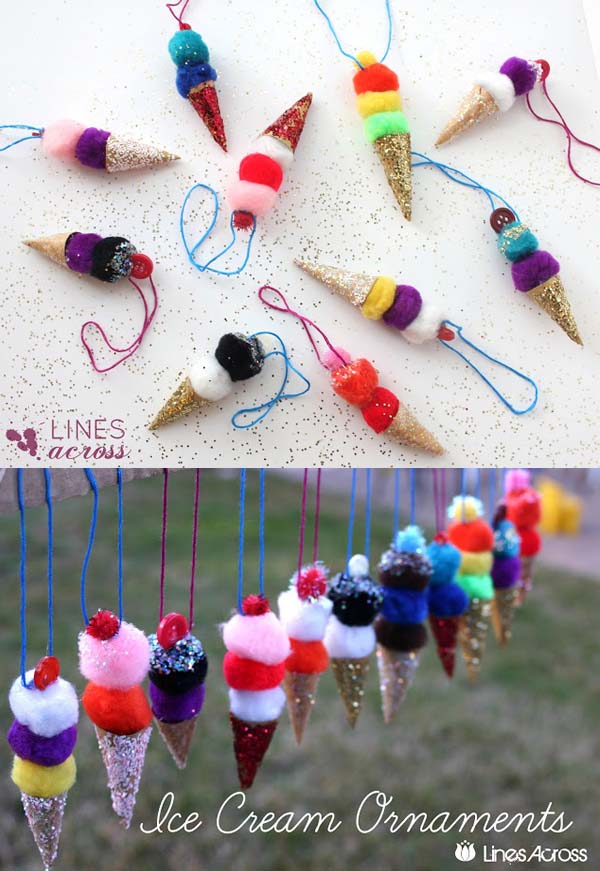 Oh, I love this. Not just as ornament, I'm a sweet-tooth and by just looking at these colorful decor makes me happy.
Via: Lines Across
Candy Cane Vase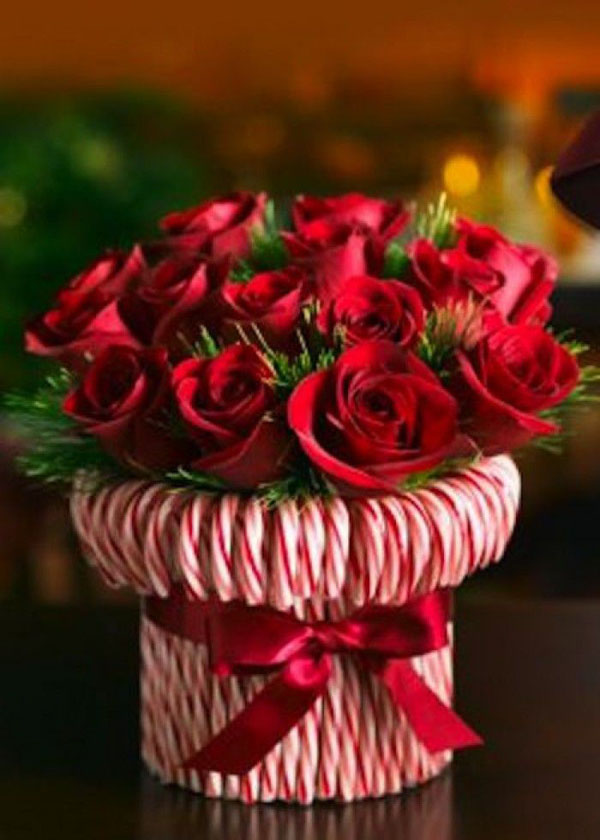 Tie those candy canes and together, put some ribbon and stick those roses into it and voila! You've got this beauty.
Via: Katie Brown Workshop
Glowing Gift Boxes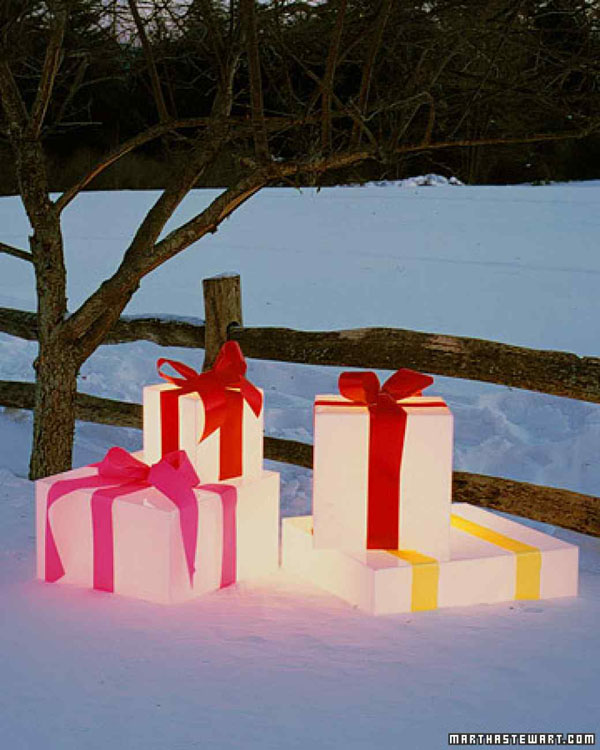 What a beautiful spectacle! This can give your yard a magical touch.
Via: Martha Stewart
Felt Ball Christmas Garland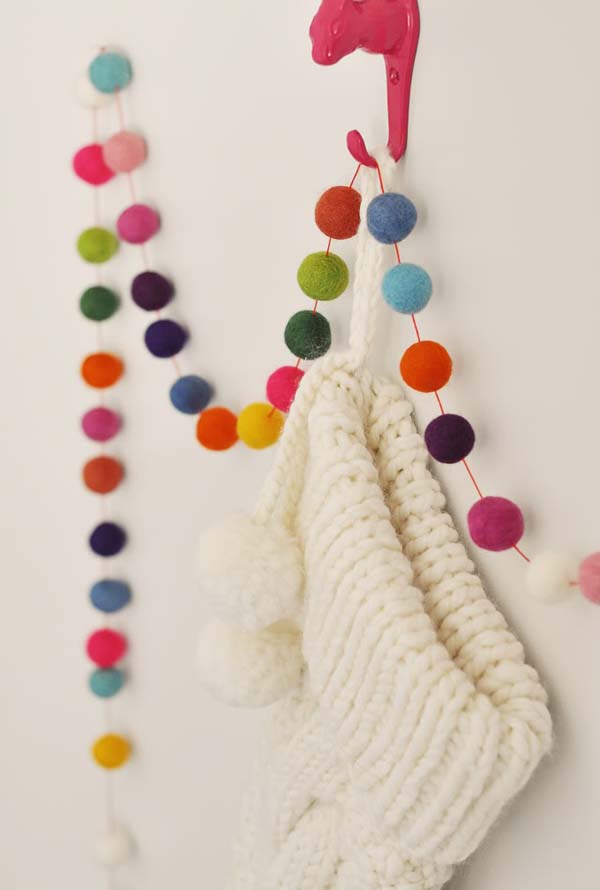 Via: My Sparkle
Santa Hat Chair Covers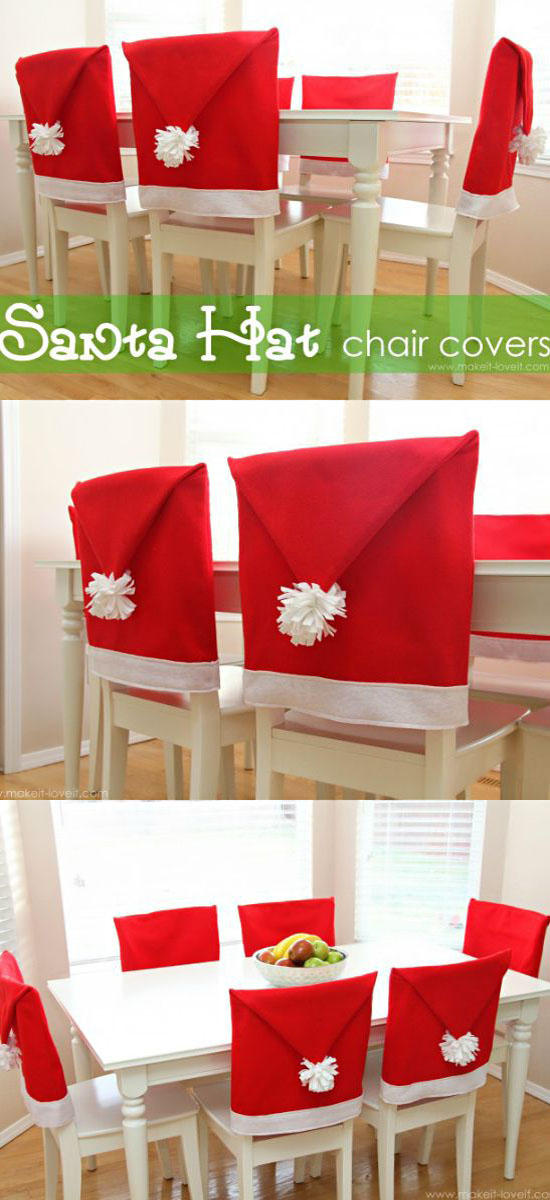 Give your dining a room a festive feel with these simple and easy-to-make Santa Hat chair covers.
Via: Diply
Mason Jar Snow Globes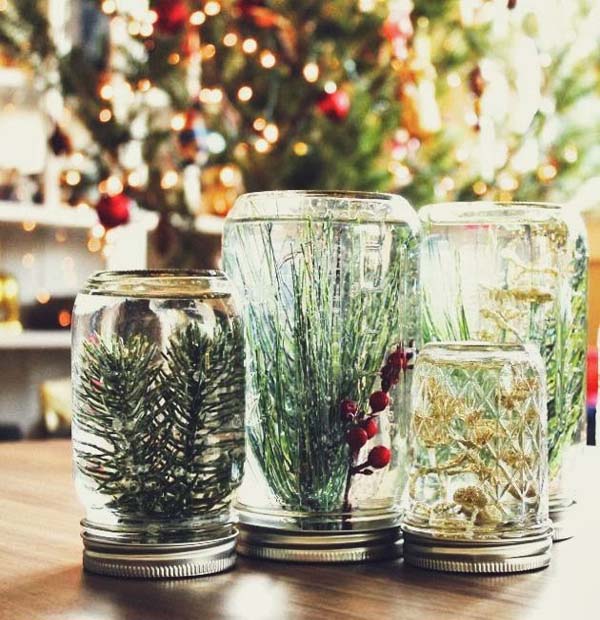 Via: Make Haus
Candy Pane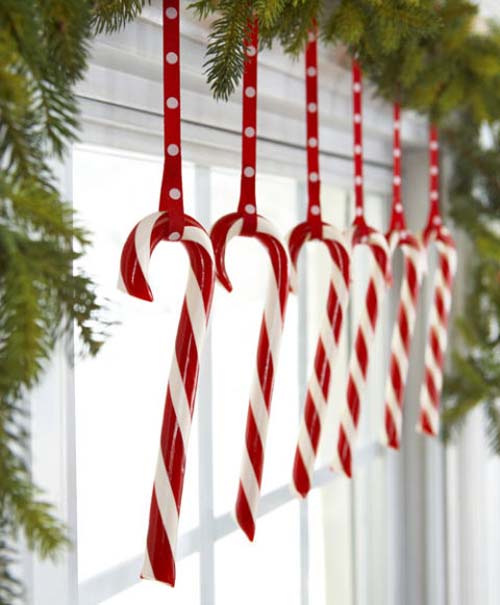 Via: Good Housekeeping
Cut CD Sparkle Ornament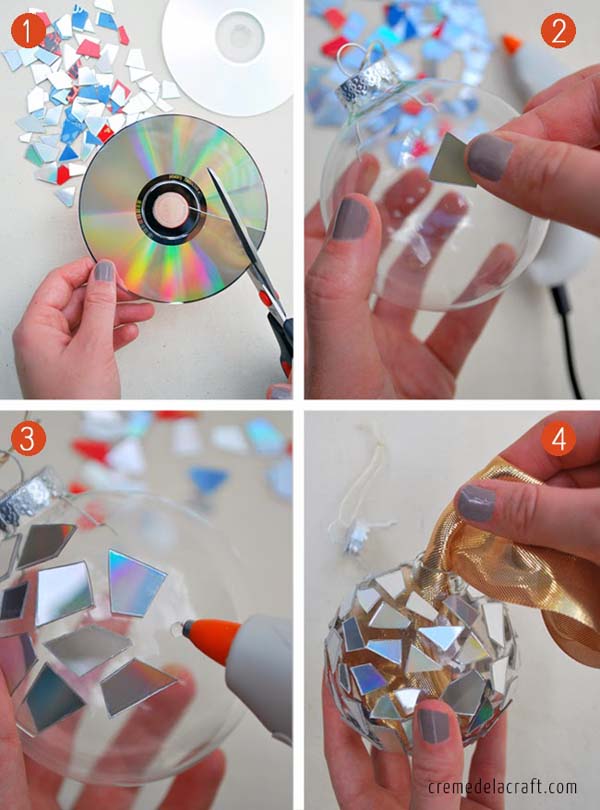 Old CDs plus clear bauble equals beauty!
Via: Creme De la Craft
Easy Centerpiece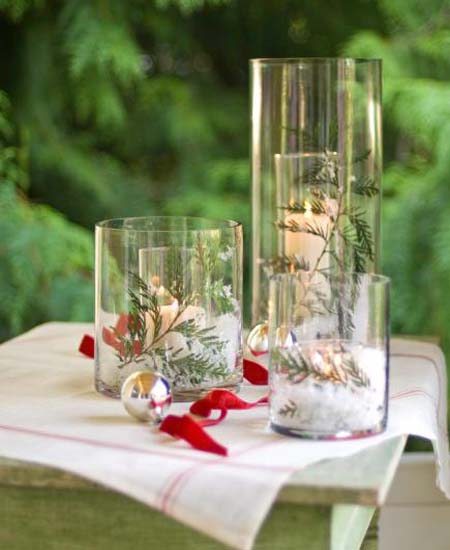 Via: Midwest Living
Pinecone Garland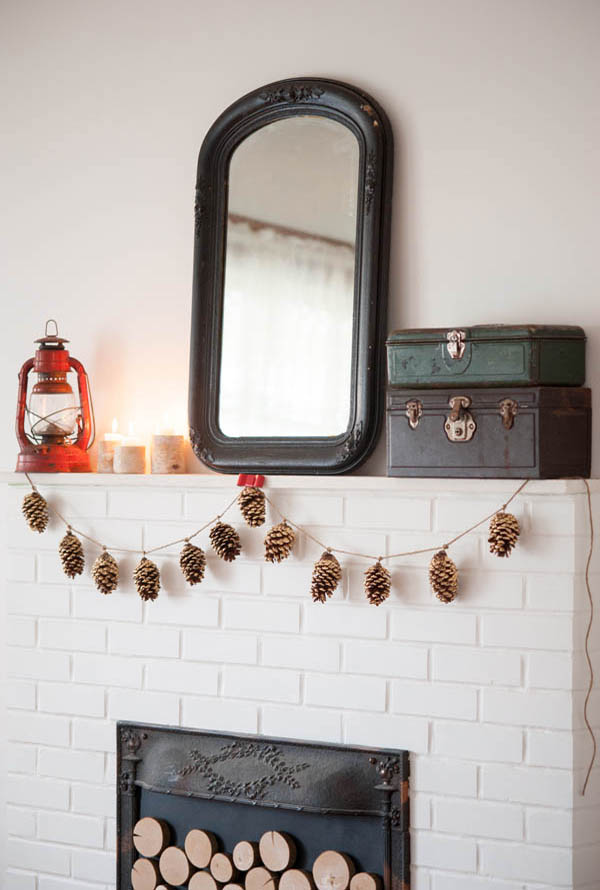 Paper Straw Snowflakes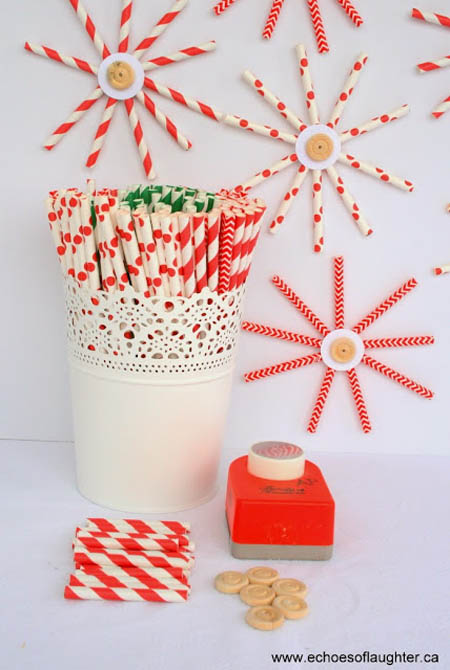 Via: Echoes of Laughter
Snowball Wreath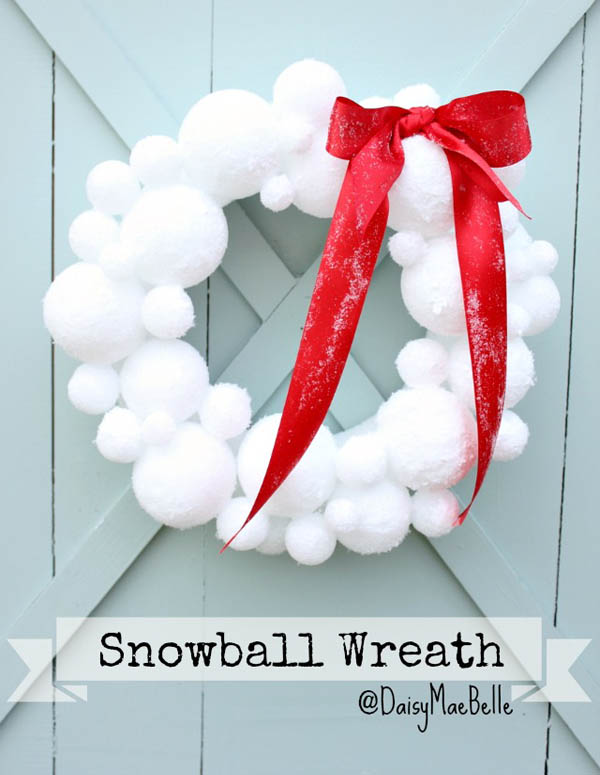 Another beautiful spectacle for your door this holiday season.
Via: DaisyMaebelle
Star Bright Star Light Garland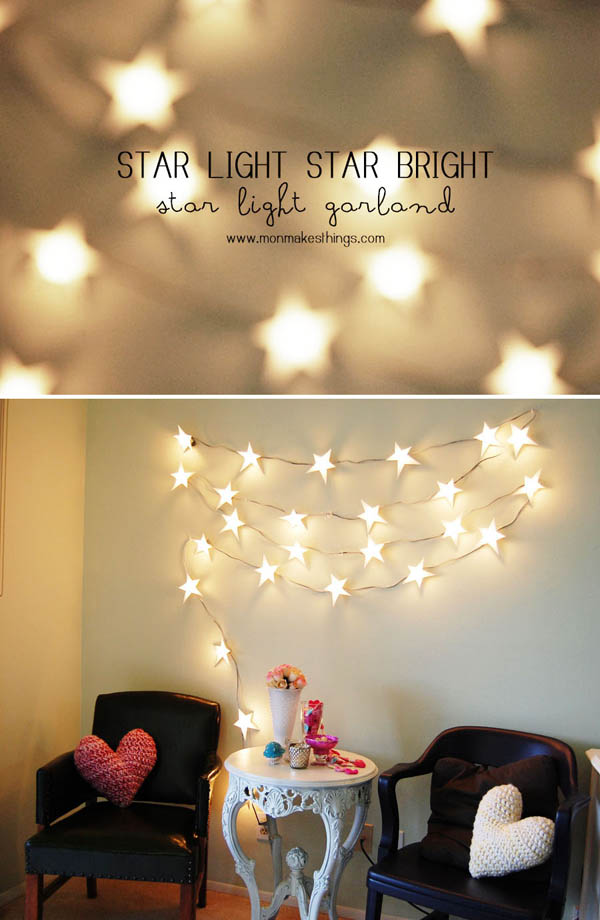 Via: Mon Makes Things
Glittering Luminaries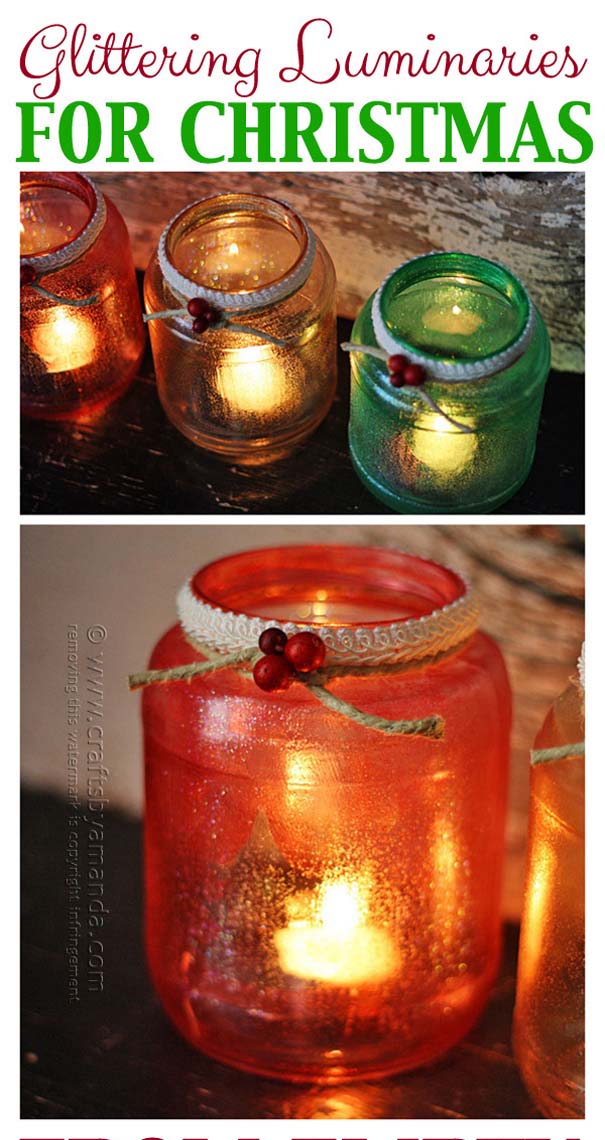 Via: Crafts by Amanda
Giant Snowflakes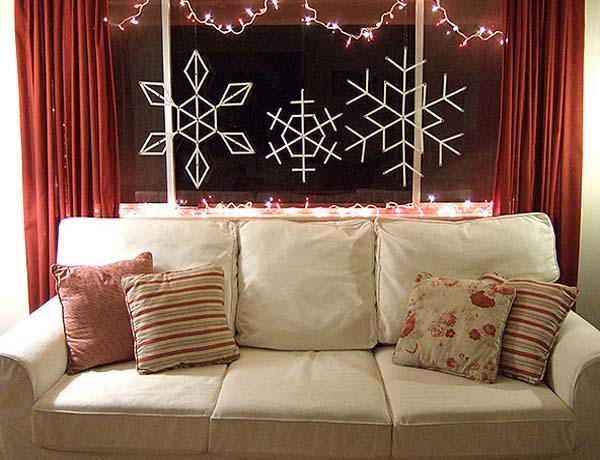 Craft huge snowflakes using Popsicle sticks.
Via: Crafty Nest
Easy Star Decor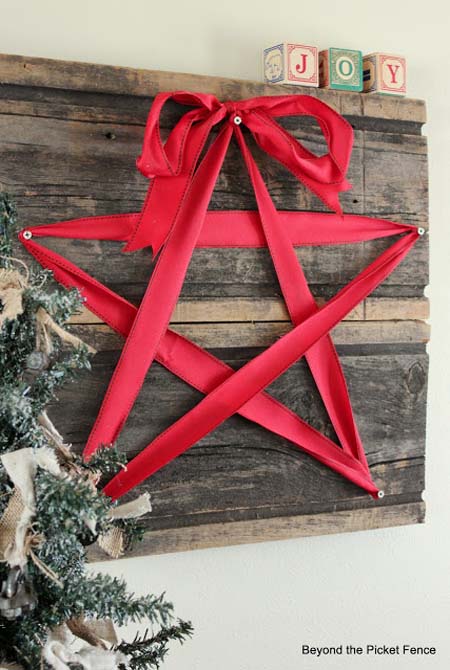 And if you're really into frugal Christmas decorating, you can just simply shape a star using a red ribbon.
Rustic Snowflake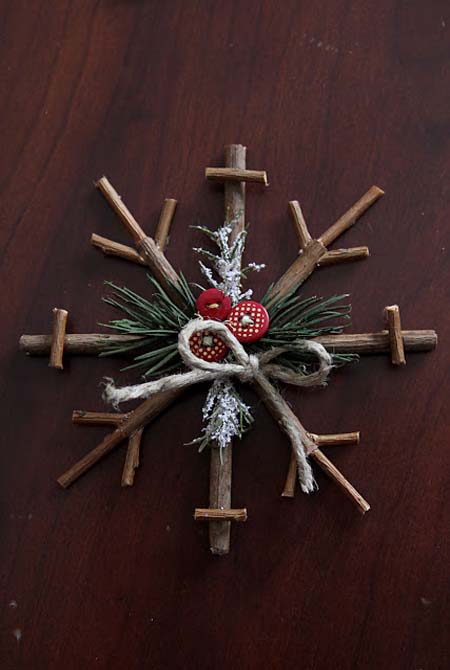 Here's another way to re-invent your Christmas ornament.
Via: Little Things Bring Smile
Pinecone Christmas Tree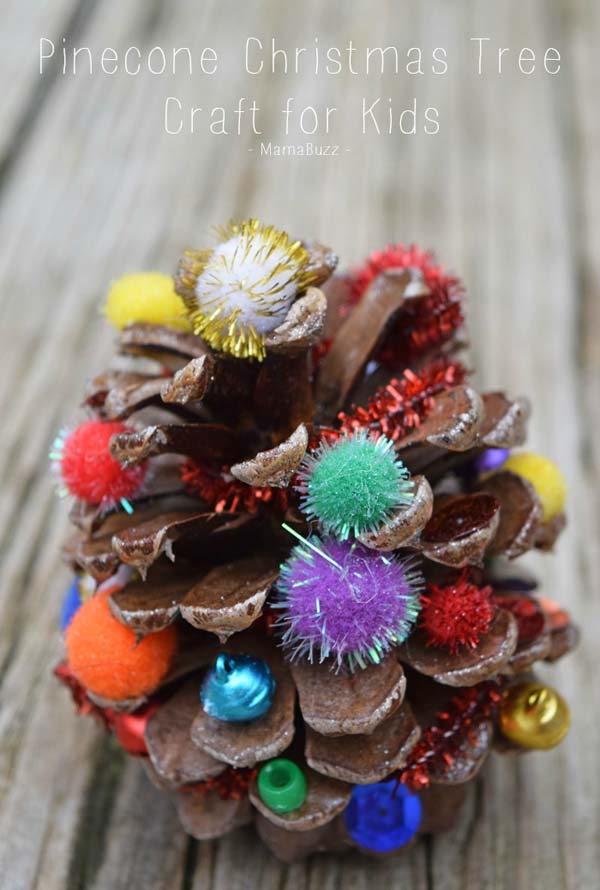 Via: Adventures of Mel
Snowman Cork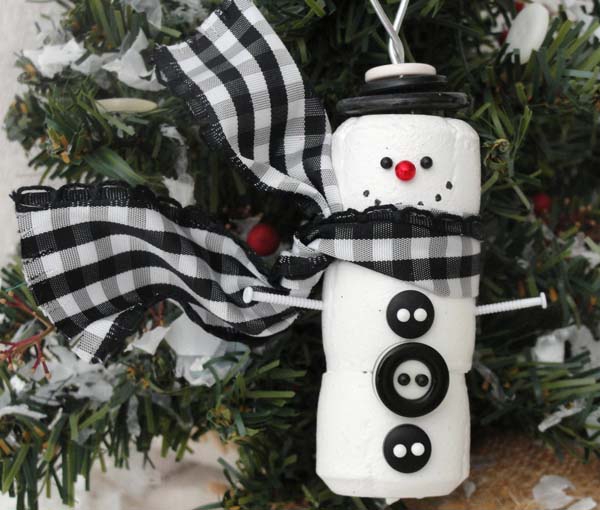 Awww, this is soooo cute!
Fair Light Globe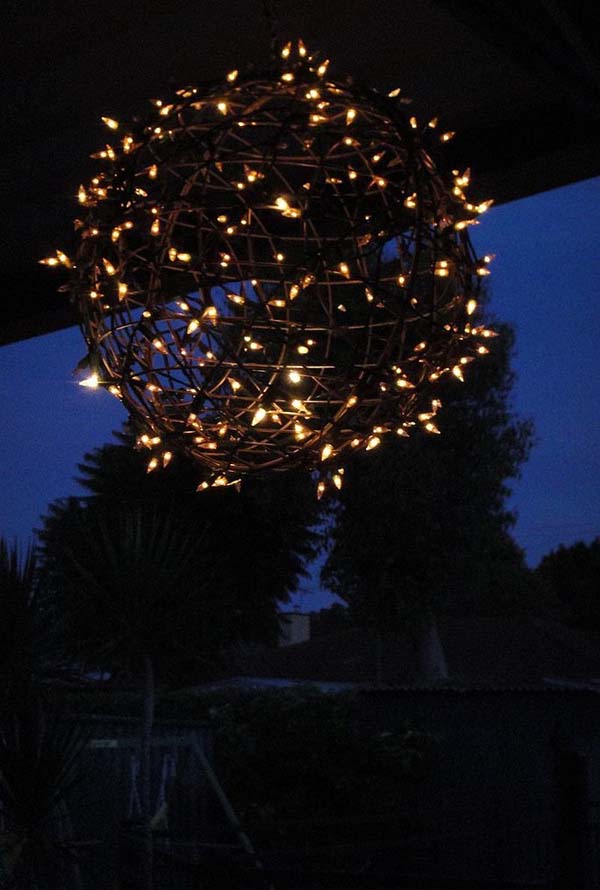 Button Wreath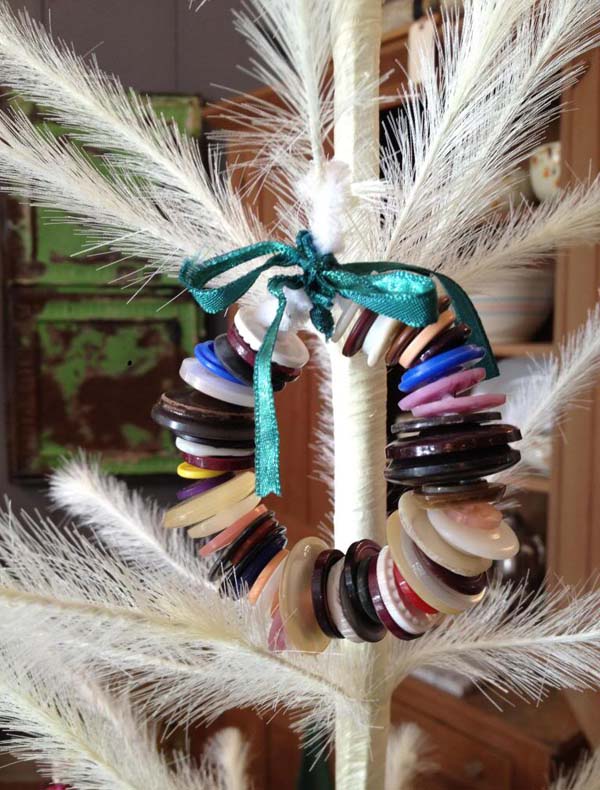 And if you still have left over buttons from doing the craft I've mentioned above, there's another way to turn them into beauty.. You can also make a wreath using them.
Via: Our Family World
Peppermint Lollipop Decor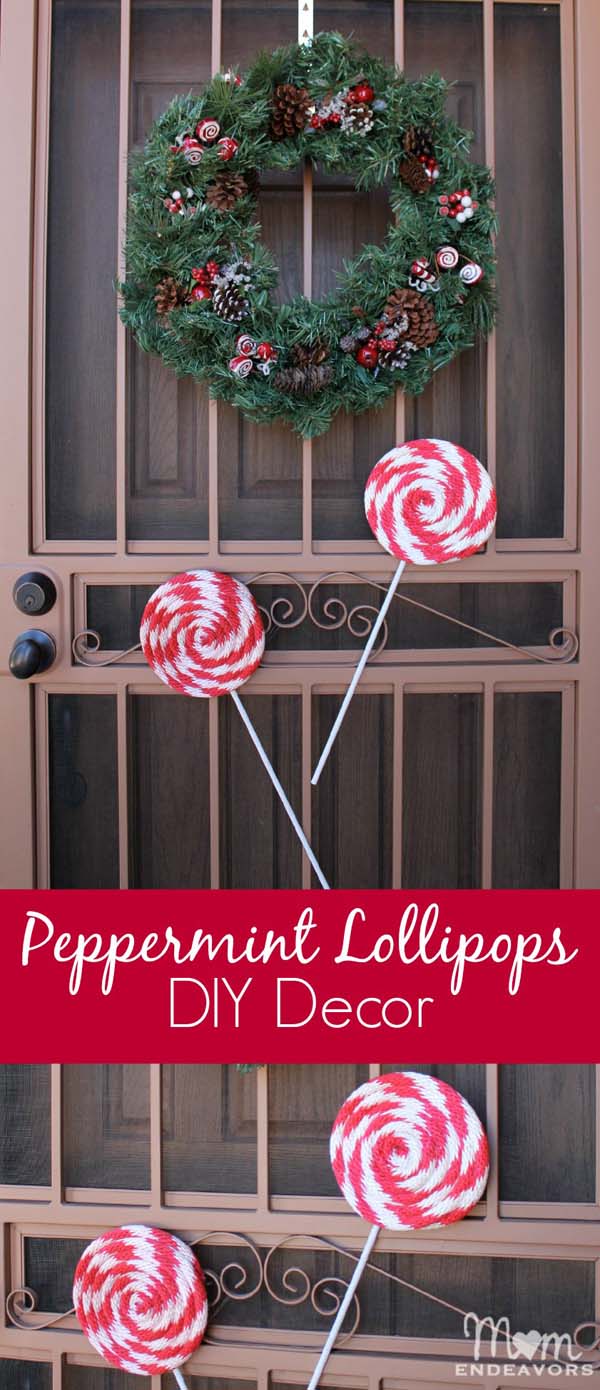 Via: Mom Endeavors
Tactical Ammo Ornament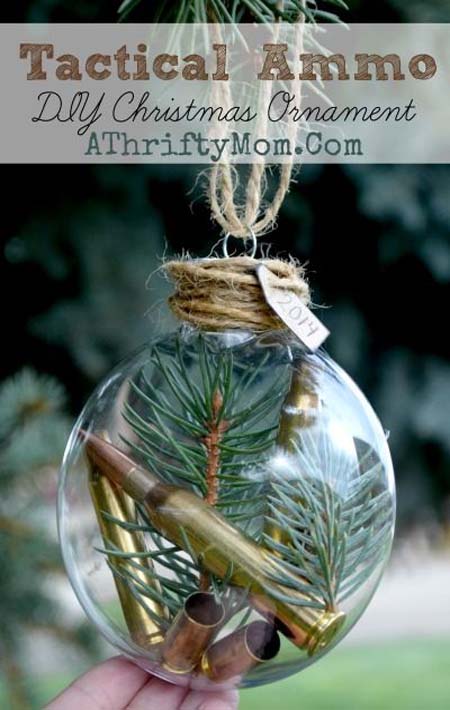 Whoa! This is definitely a must-try by those army wife. Strong!
Via: A Thrifty Mom
Christmas Spirals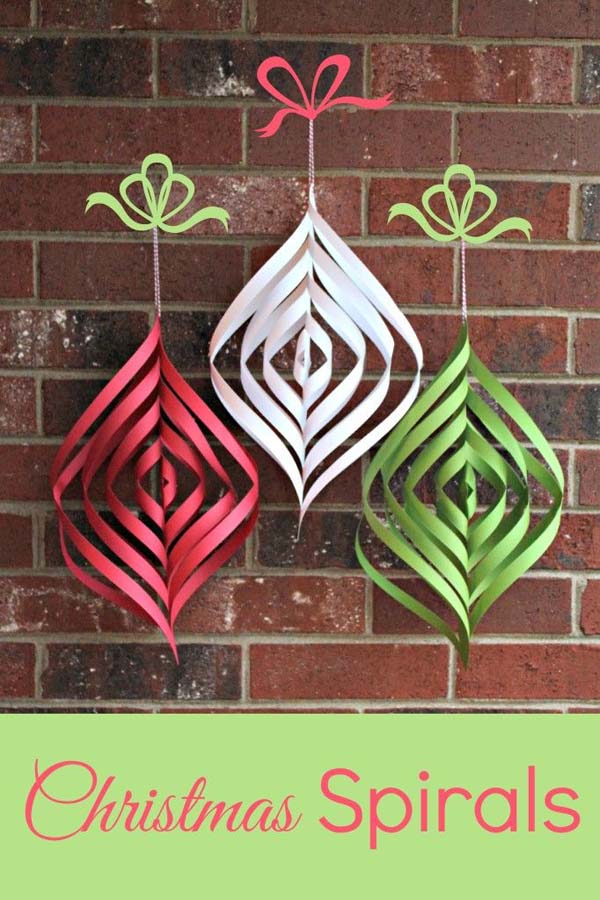 Glitter Pen Stars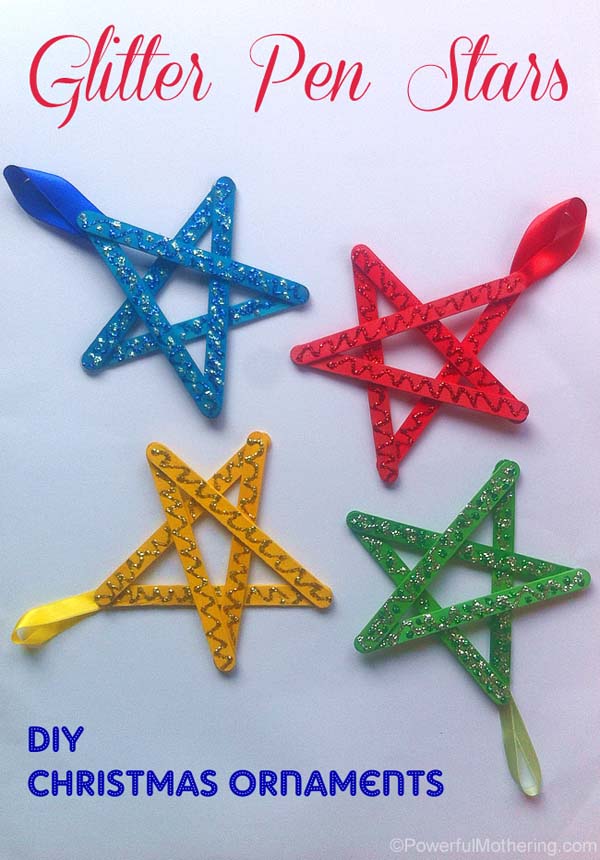 Via: Powerful Mothering
Snowman Ornament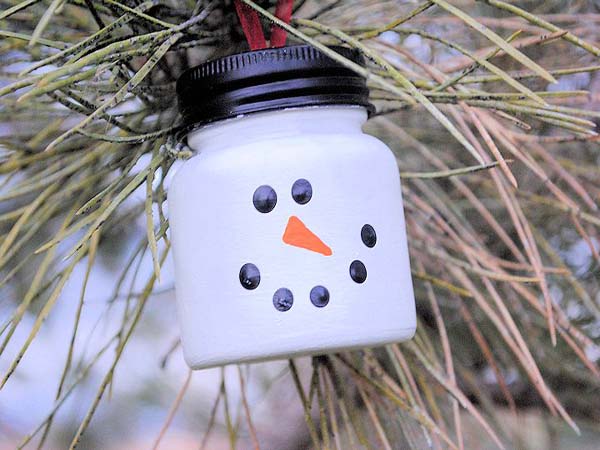 Snowman Sticks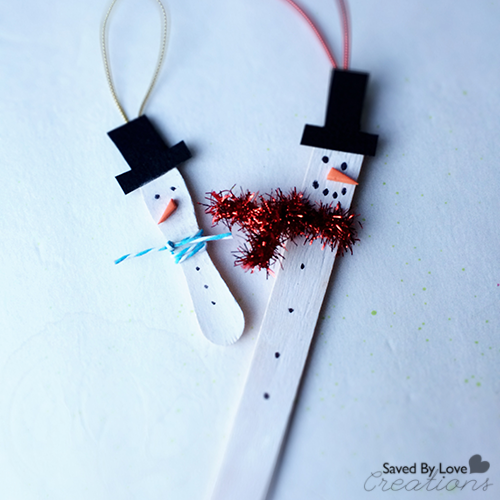 Bell Jar Ornaments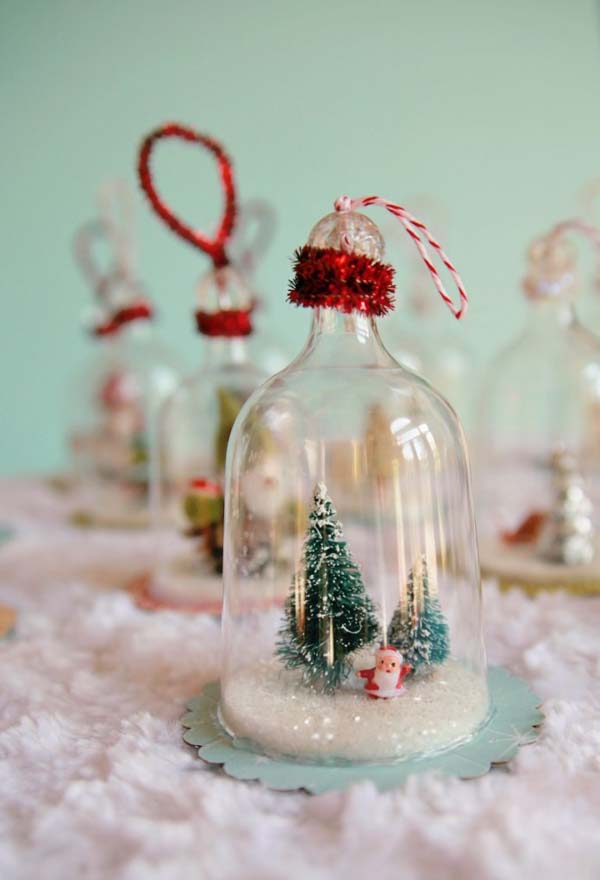 Glitter Candles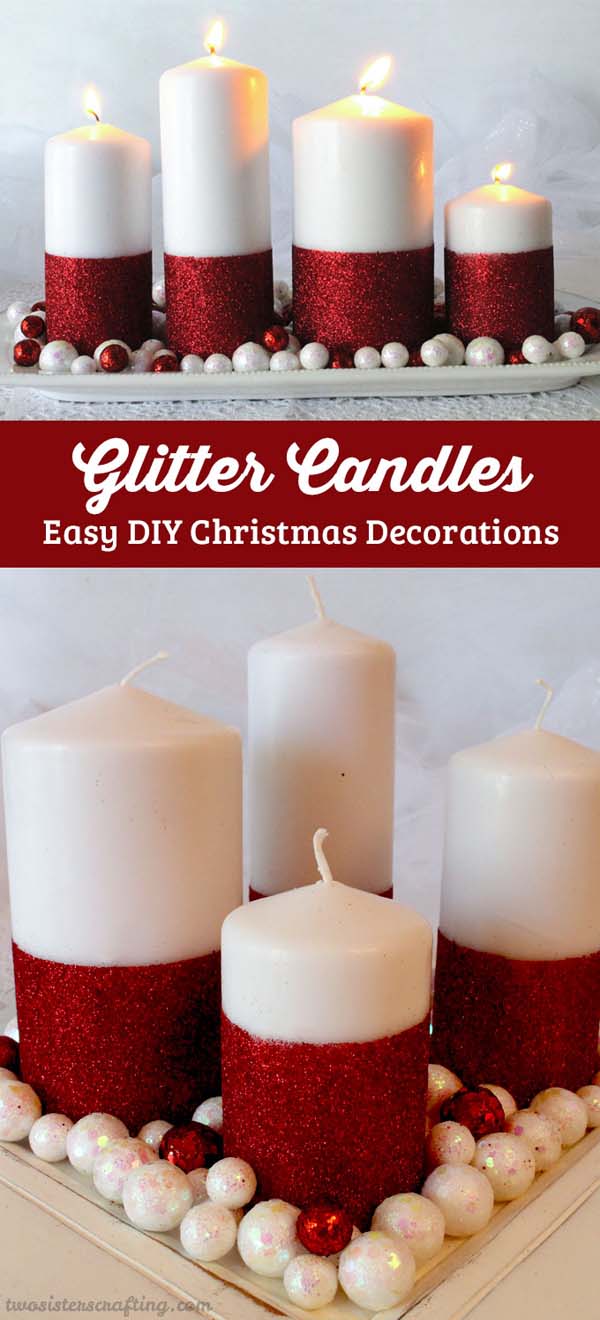 Give your ordinary candles a festive feel on them by gluing red glitters on the bottom.
Via: Two Sisters Crafting
Ornament Display Tree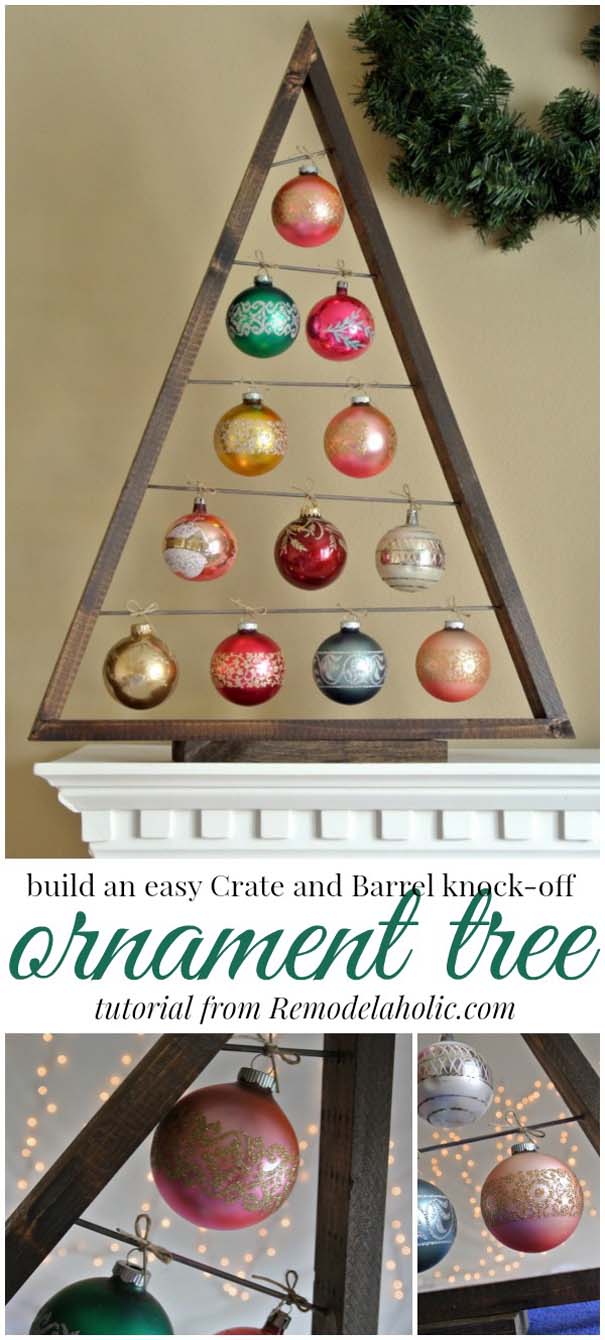 Don't have Christmas tree to hang up your ornaments to? You can actually create a "tree" using those Christmas balls.
Via: Remodelaholic