Christmas is not just about exchanging gifts with your loved ones and friends. It is about sharing the love and rekindling the bond within the family and to people who are important to you. This is a perfect time to get together and reminisce old memories.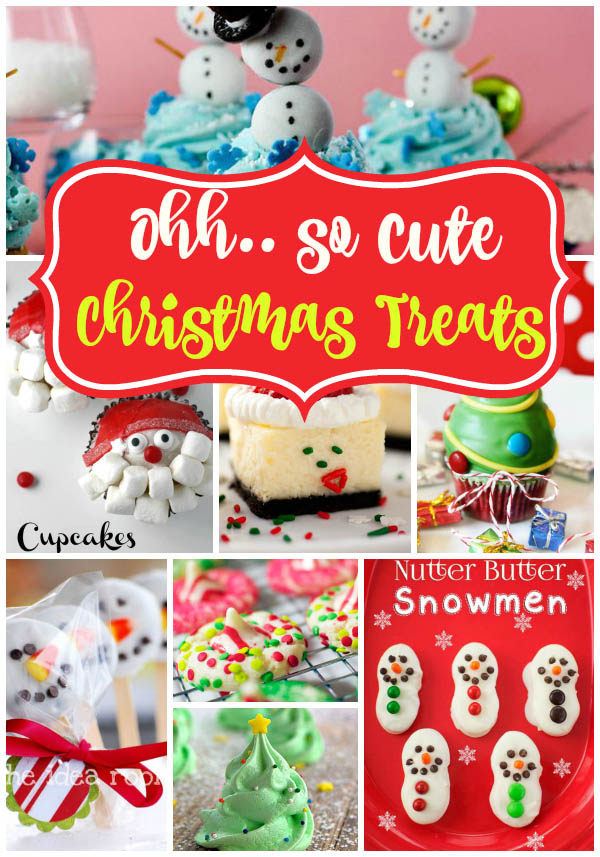 Everyone seems to love Christmas. Well, what not to love about Christmas? It is a time when all people seem to be having fun, with the gifts and foods, with the laughter and moments spent with their family and loved ones. And not to mention those scrumptious Christmas desserts flooding our dining table. Oh, how I love Christmas time!
If you are one of those sweet-toothed peeps like me who love desserts and treats – errr Christmas – then you will love to see these delightful and sweet desserts. Most of these Christmas treats are easy to prepare and too cute to eat!
Christmas Tree Cupcake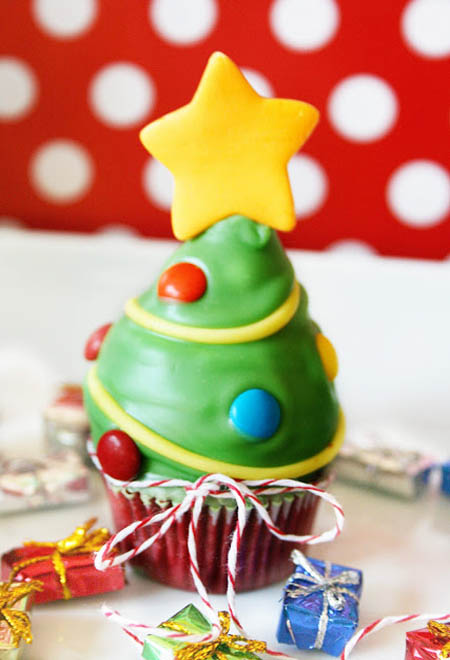 This is sure one creative Christmas cupcake! The green icing created the background for the "tree" and the m&ms are the "ornaments".
Santa Hat Cheesecake Bites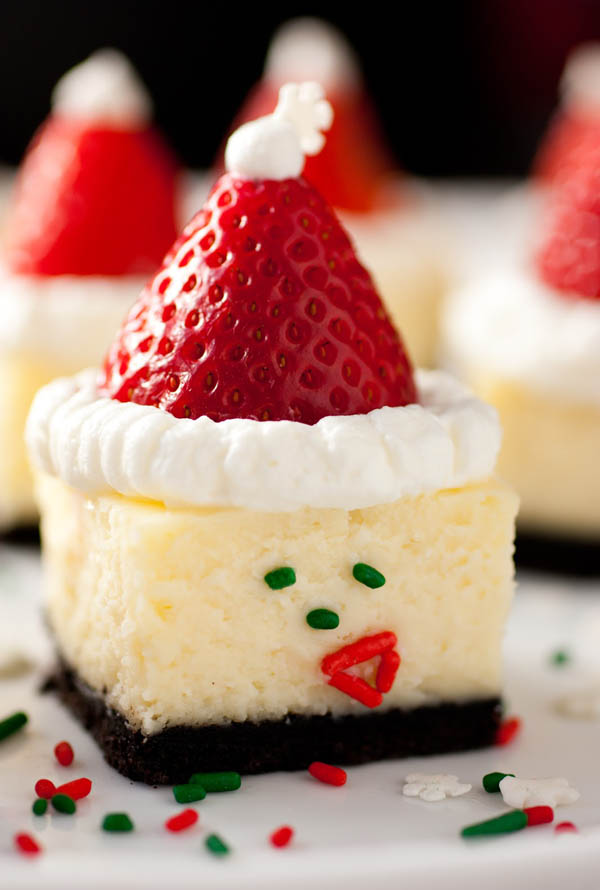 If you're addicted to Cheesecake and want to create a Santa treat, this dessert is definitely for you.
Via: Cooking Classy
Christmas Cheesecake Cookies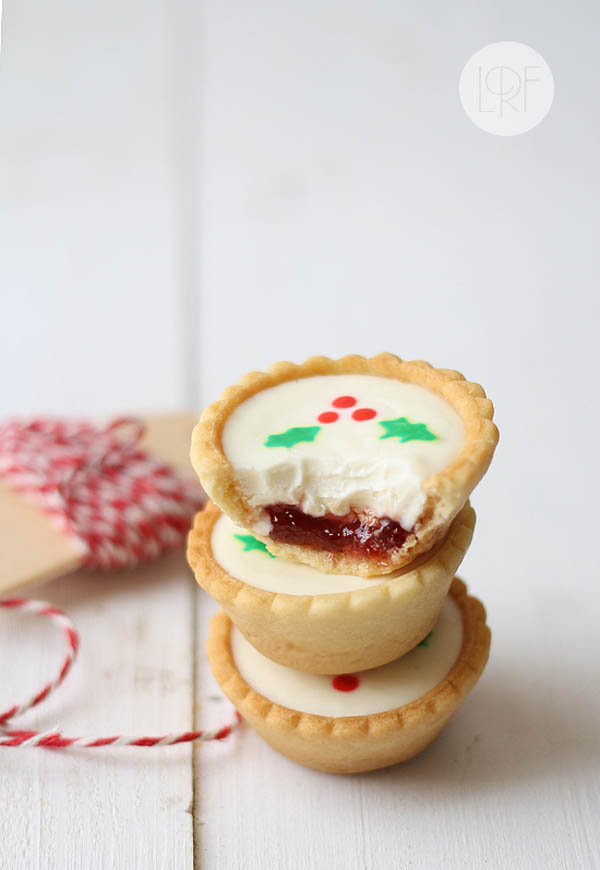 Yum! Those little, yummy cookies look so delightful I'd love to have a bite too!
Via: La Receta de la Felicidad
Santa Claus Cupcakes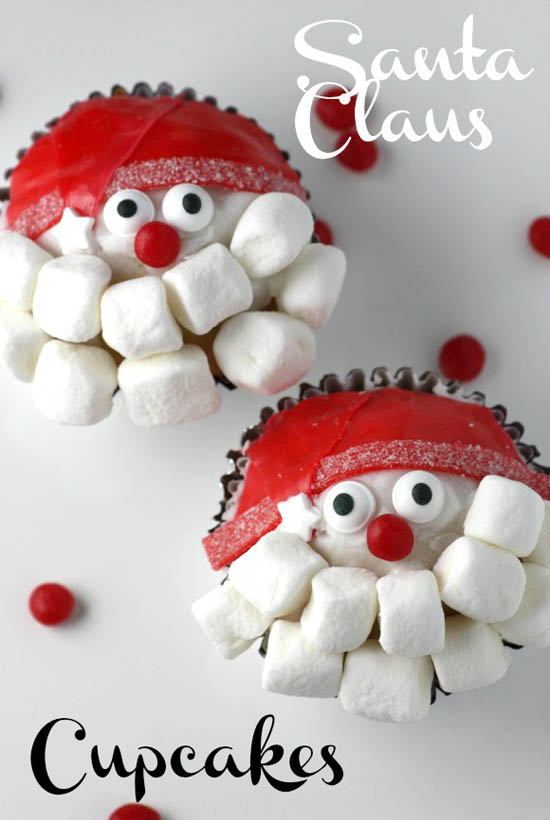 Want to decorate your own cupcake? Why don't you try this cute Santa cupcakes. With just some store-bought items like frosting, fruit rolls and marshmallows, you can also have this little piece of heaven.
Via: Catch my Party
Cupcake Wreath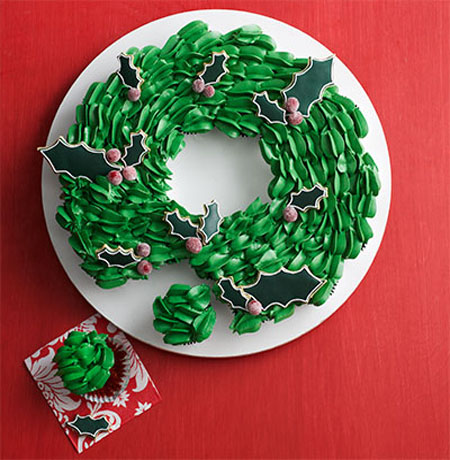 Awww, this looks so cute and pretty to eat. But surely, I'll grab a bite when I have a chance!
Via: Delish
Oreo Ornaments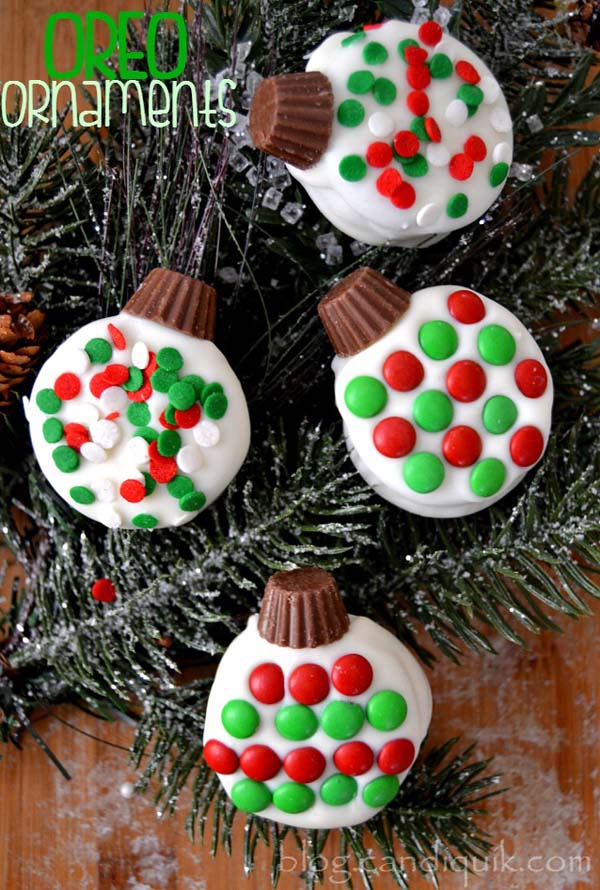 For those who couldn't get enough of decorating their home for Christmas, here's a treat that will definitely hit. With just some oreo cookies, dipped in Vanilla frosting, sprinkled with M&Ms and sprinkles and you've got this edible ornament treats!
Via: Candiquik
Santa Face Cookies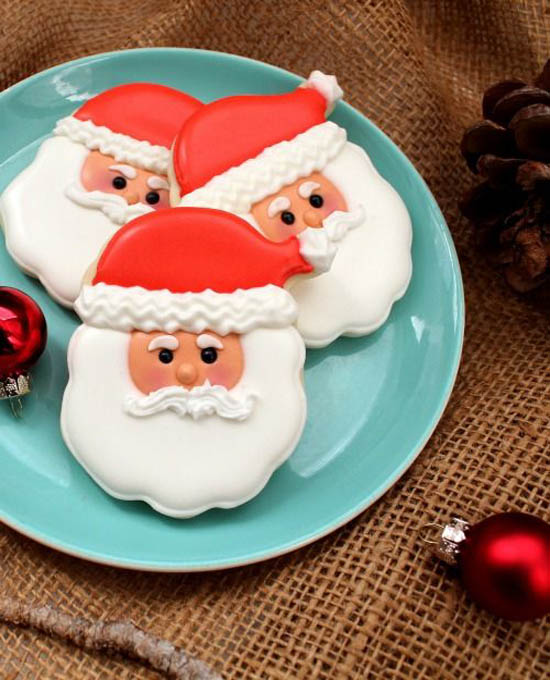 This looks a little bit elaborate, but surely, this looks so cute and – of course – yummy!
Via: In Katrina's Kitchen
Snowman Christmas Cupcakes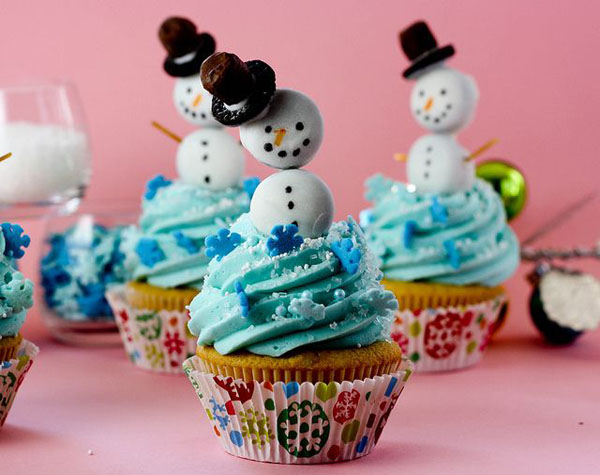 Oh my! Can anyone give me something like this right NOW~! I so love those cute snowmen.
Via: Confessions of a Cookbook Queen
Peppermint Eggnog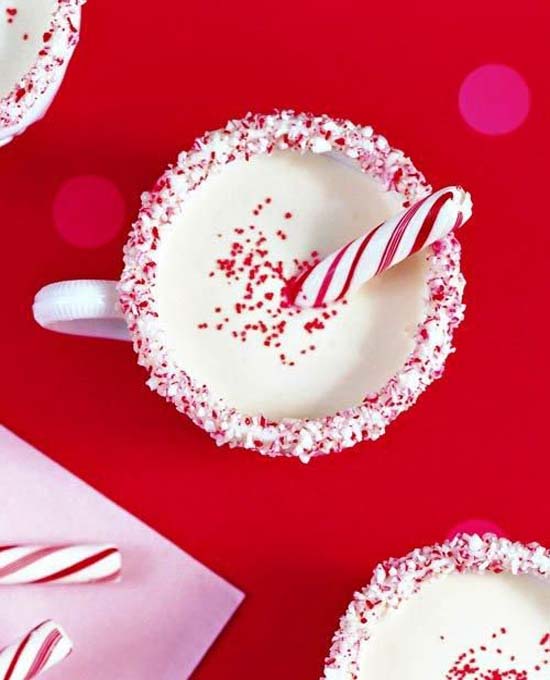 This is a perfect treat for your kids. Serve this to your kids and kids-at-heart this Christmas.
Via: Martha Stewart
Red Velvet Christmas Tree Brownies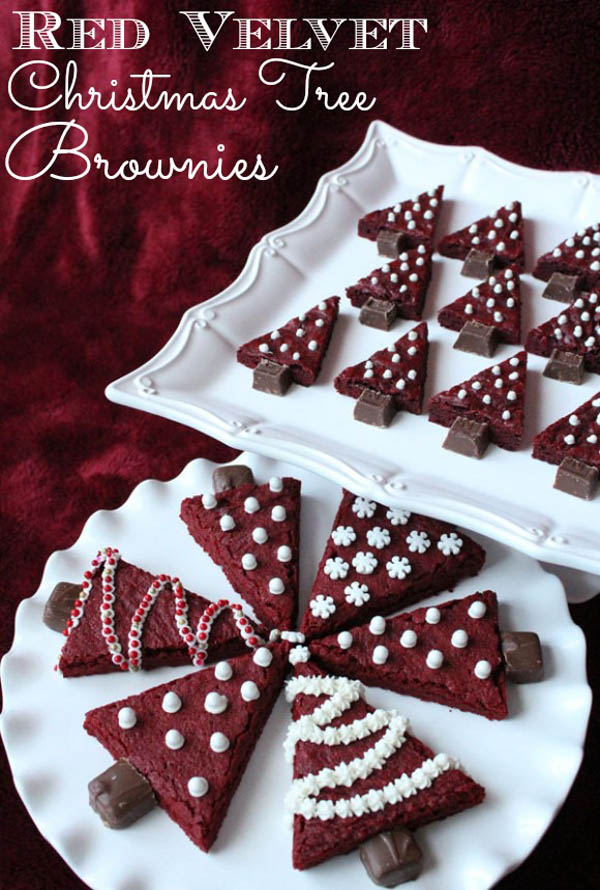 Brownies are one of the most favorite desserts that you shouldn't miss on Christmas. But to further give this rather "common" dessert, why don't you make it look like little Christmas "treets".
Via: Catch My Party
Gingerbread Cookie Rings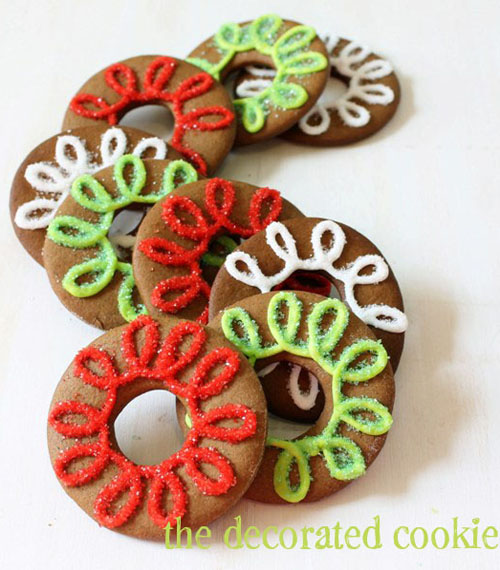 Aside from cakes and brownies, Gingerbread is another most-requested treats on holiday. Give your gingerbread recipe a twist and make it even more Christmassy with this cookie decorating idea.
Via: In Katrina's Kitchen
Peppermint Rice Krispies Treats Snowballs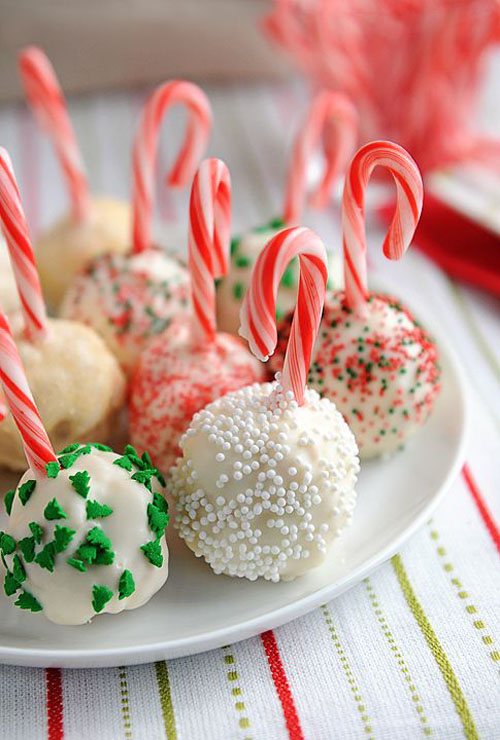 Who want some? I do, I do! Can I have one of these, please??
Via: She Wears Many Hats
Oreo Snowman Pops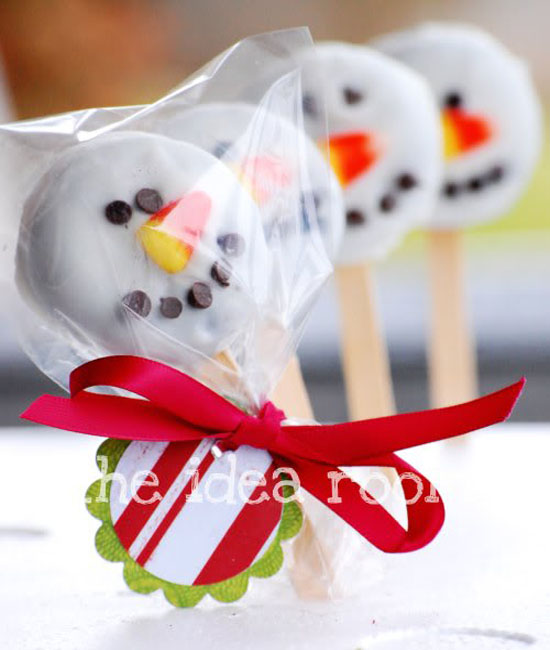 A perfect treat – a perfect gift. Here's another Christmas treat that you shouldn't miss.
Via: The Idea Room
Melting Snowmen Cookies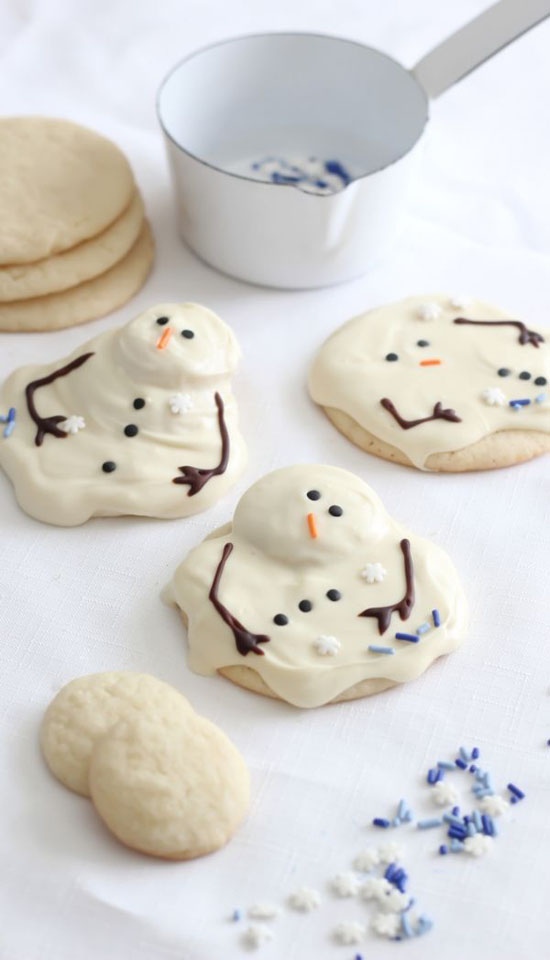 Awww, these melted snowmen cookies look so cute!
Via: Betty Crocker
Holiday wreath Cupcakes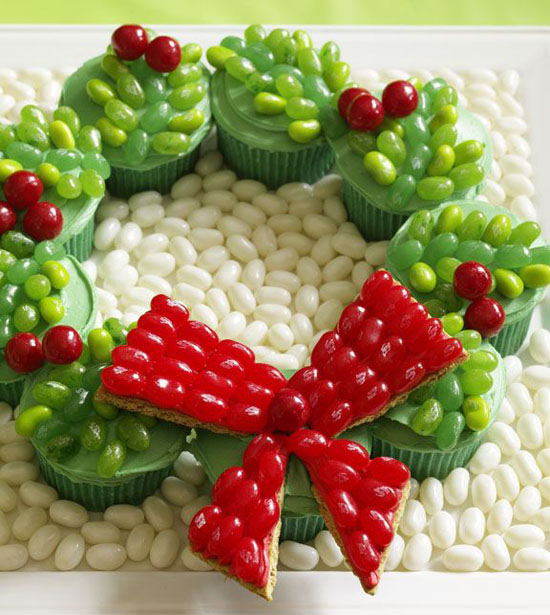 If you are one of those who are jelly bean addicts, this treat is definitely a hit for you.
Via: Jelly Belly
Snowman on a Stick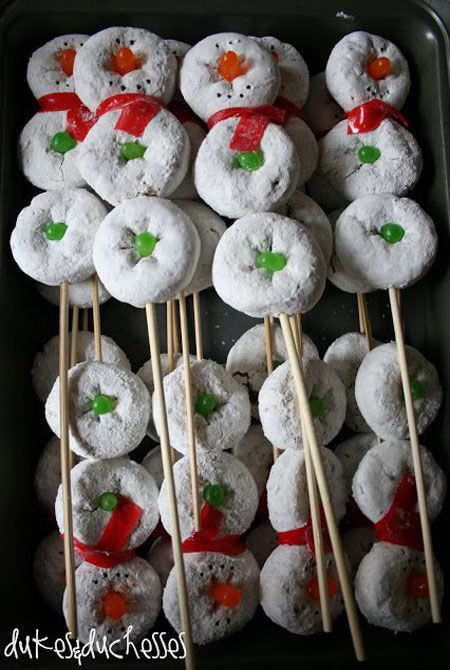 Via: Dukes and Duchesses
Peppermint Bark Snowflakes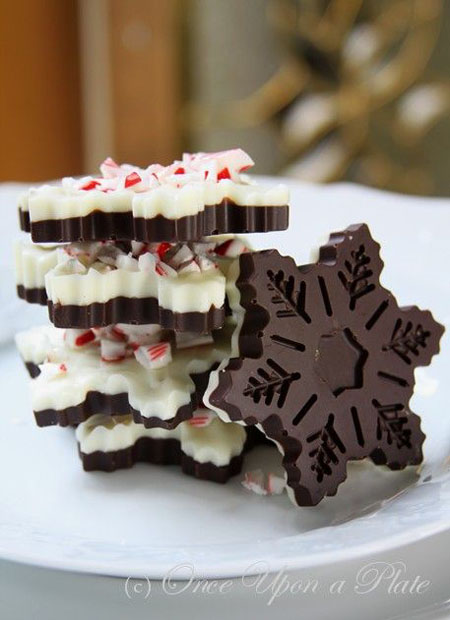 Via: Pinterest
Reindeer Corn Cookie Bark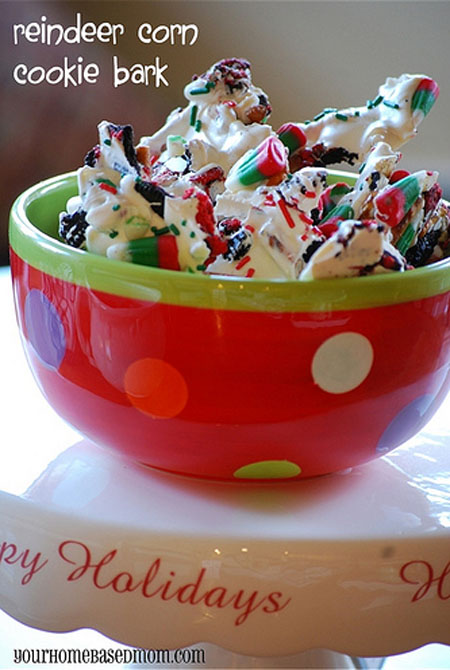 Via: Your Homebased Mom
Holiday Cupcakes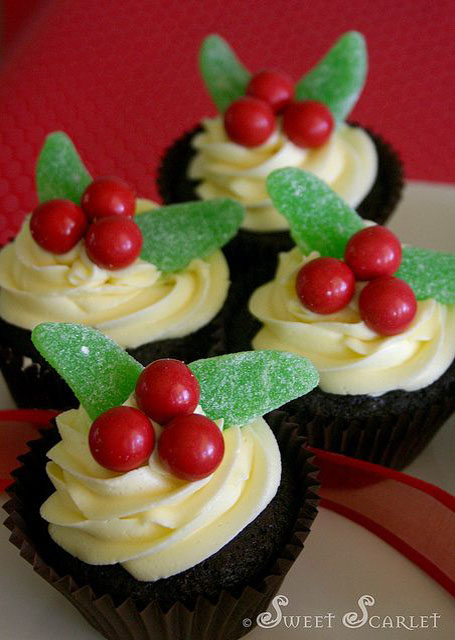 Snowman Treats
Via: Good Housekeeping
Grinch Cupcakes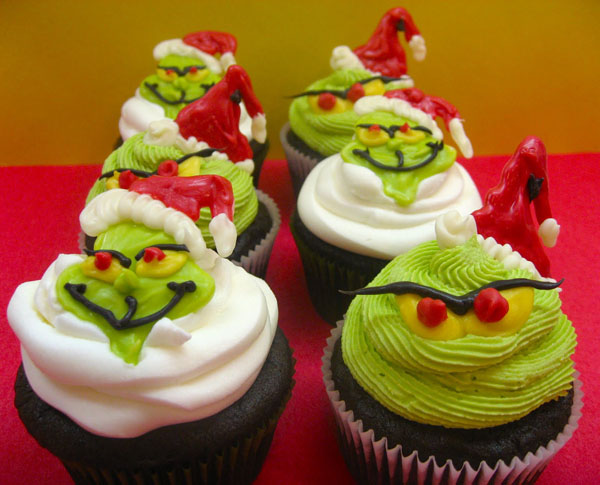 Via: Sugar Swings
Cute Cookie Cups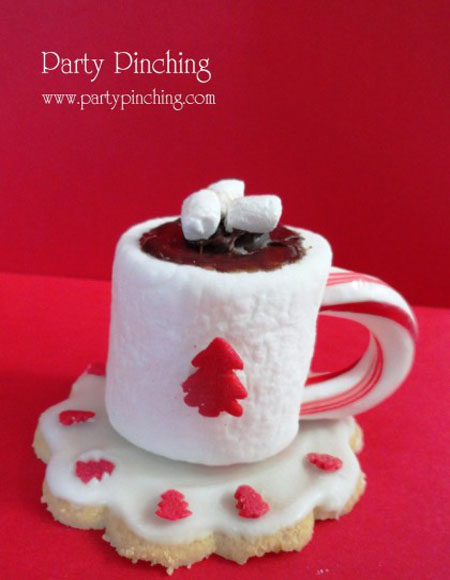 Via: Party Pinching
Hot Chocolate Cookie Cups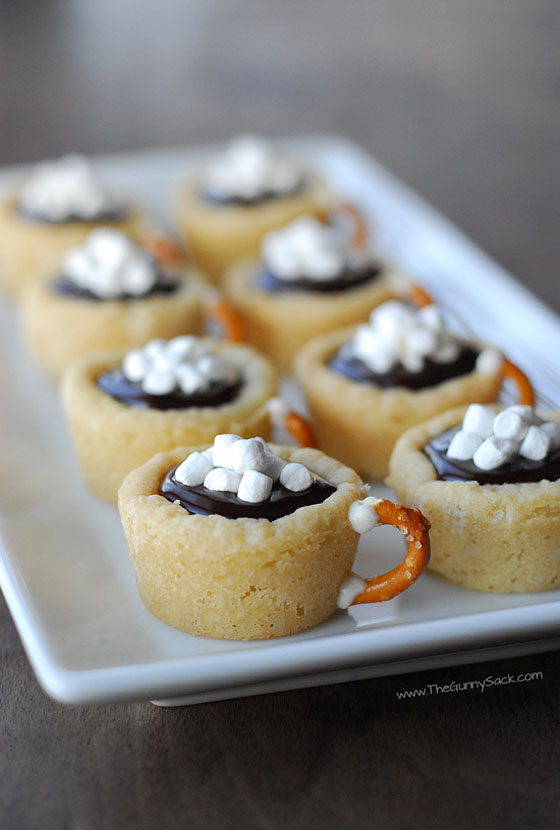 Via: The Gunny Sack
Candy Cane Mice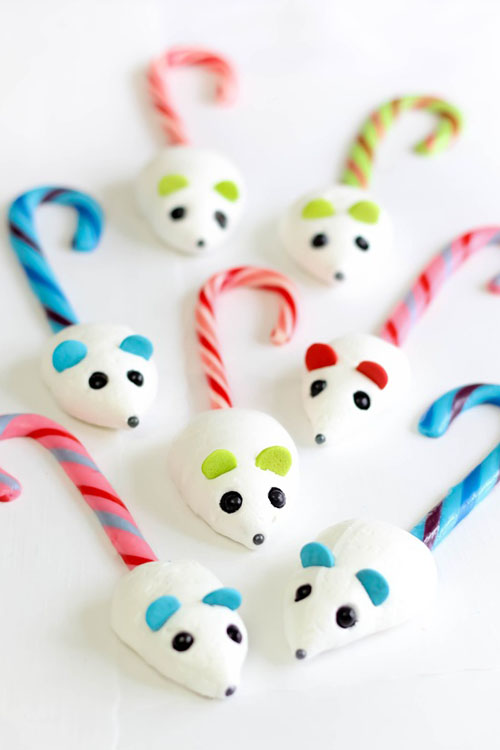 Via: Sprinkle Bakes
Chocolate Covered Strawberry Christmas Trees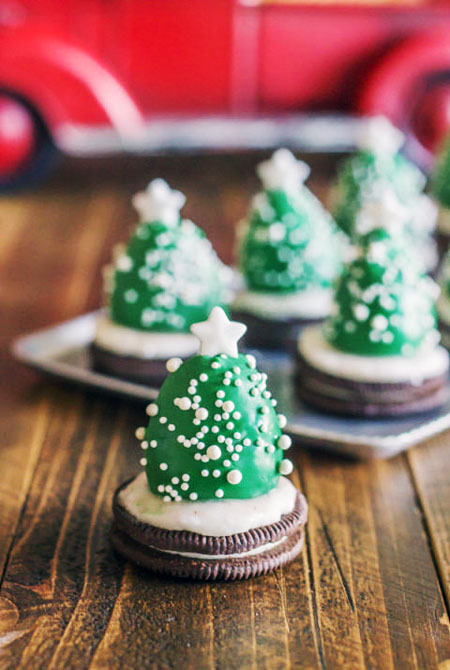 Rudolph The Reindeer Cupcake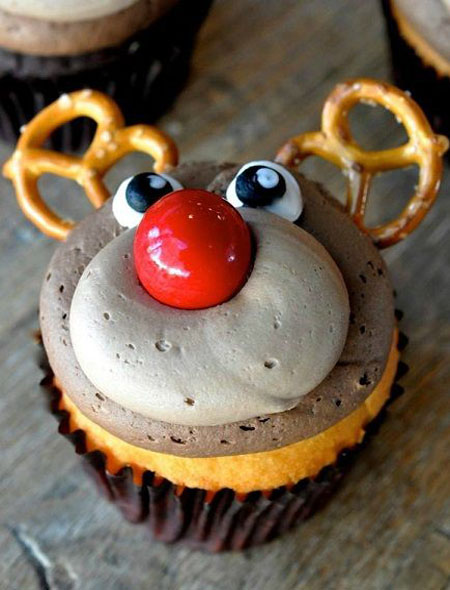 Via: Crafty Morning
Christmas Candy Carolers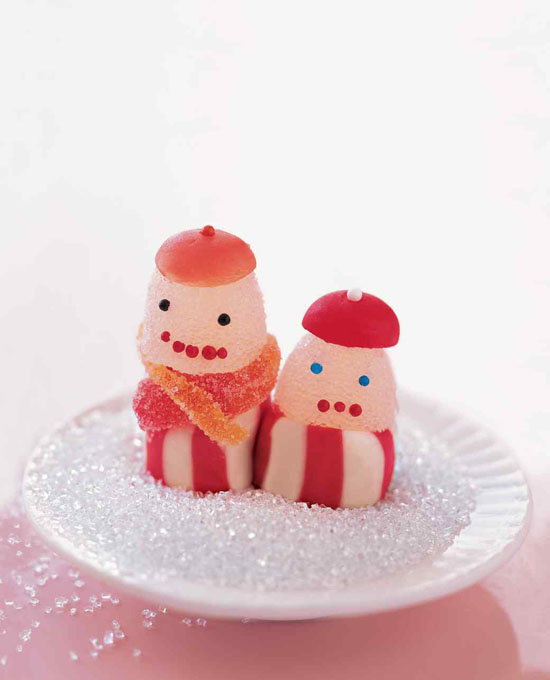 Via: Martha Stewart
Snowman Truffles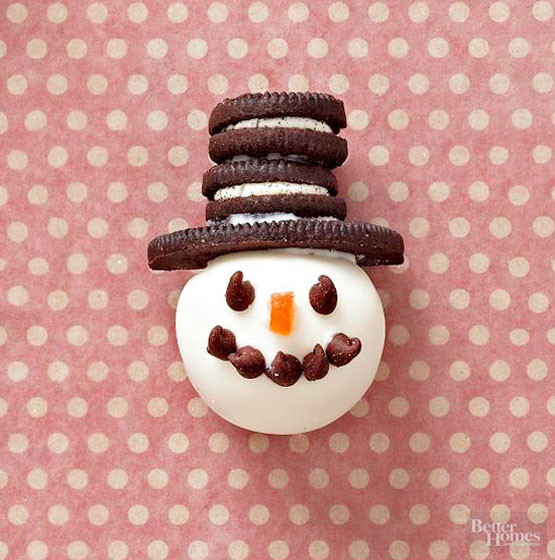 Via: BHG
Holly Jolly Jelly Shots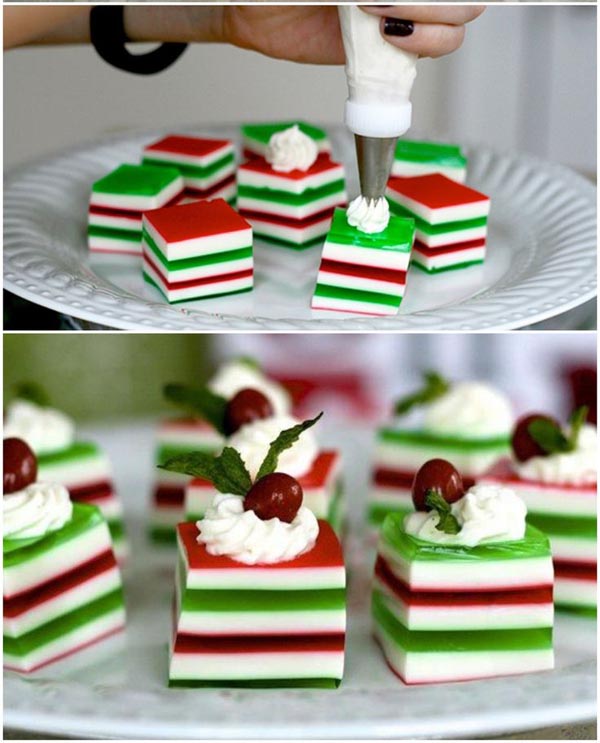 Via: Tablespoon
Snowflake Chocolate Spoons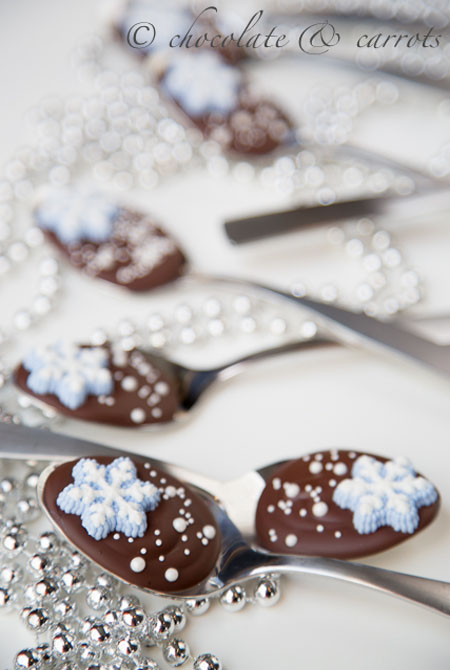 Christmas Tree Meringue Cookies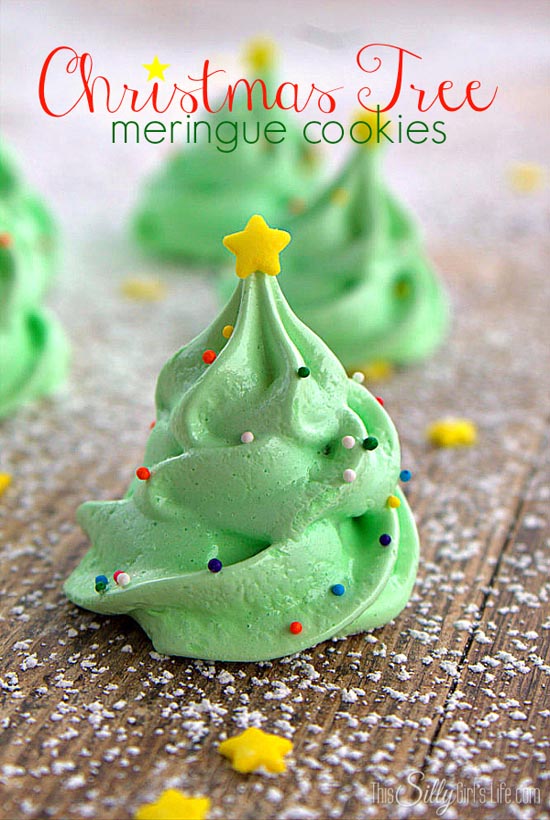 Nutter Butter Snowmen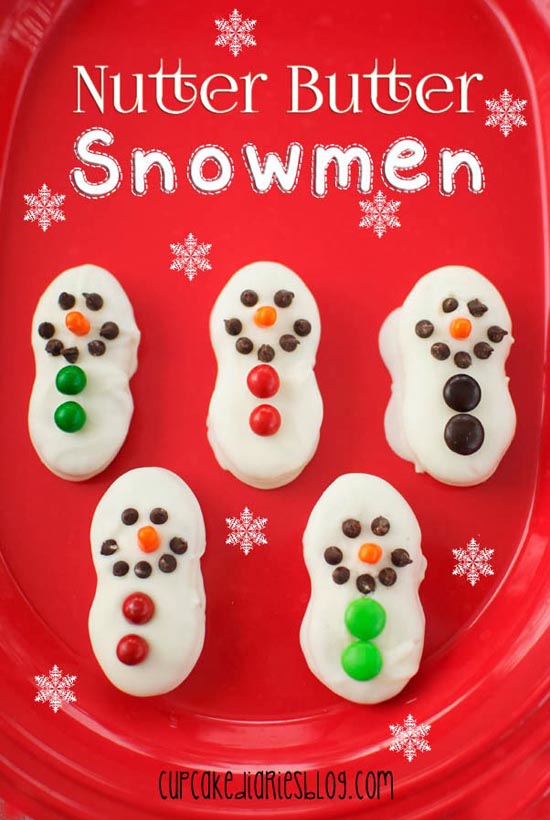 Via: Cupcake Diaries
Peanut Butter Christmas Tree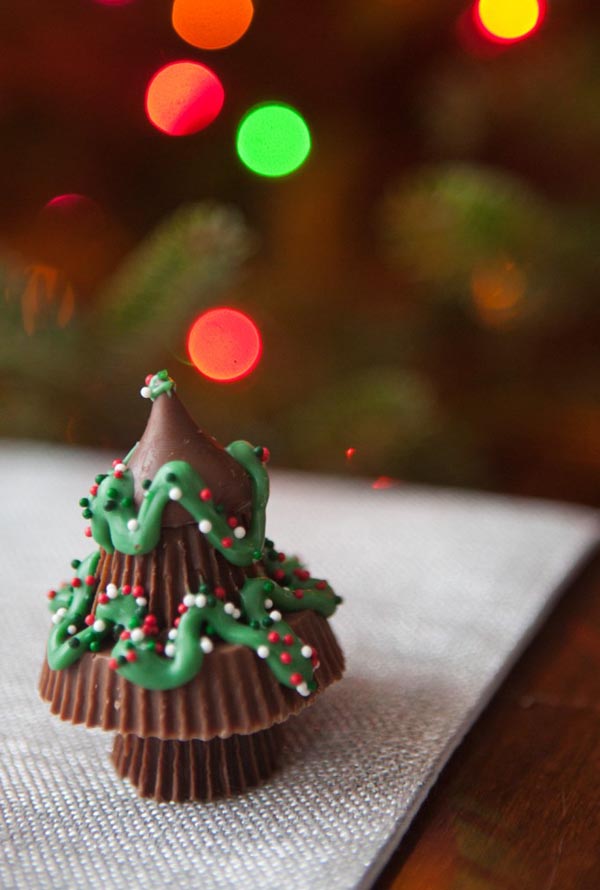 Via: Teacher Chef
Melted Snowmen Oreo Balls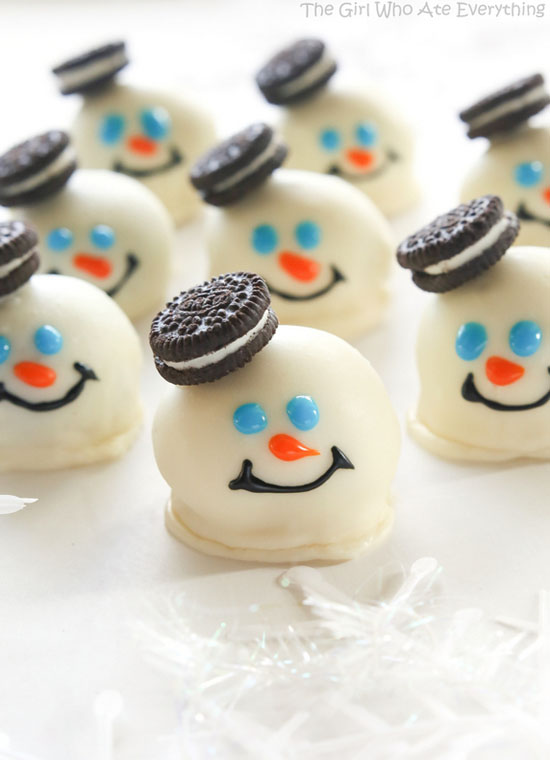 Via: The Girl who Are Everything
Peppermint Bark Cups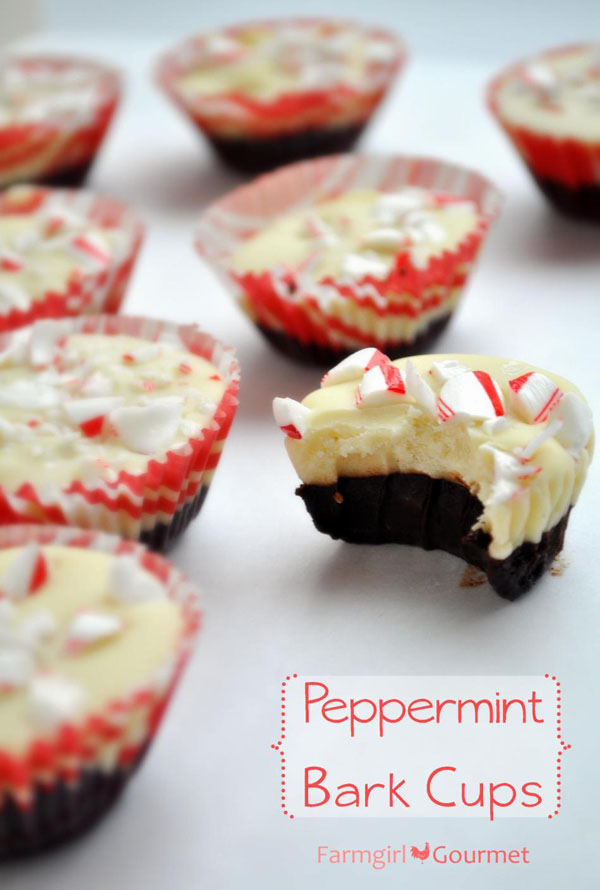 Via: Farm Girl Gourmet
O, Christmas Treats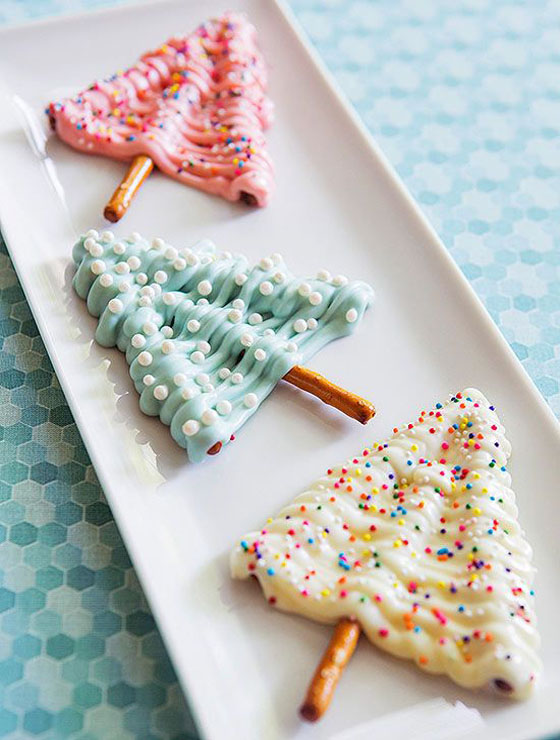 Via: Parents.com
Holy Crackles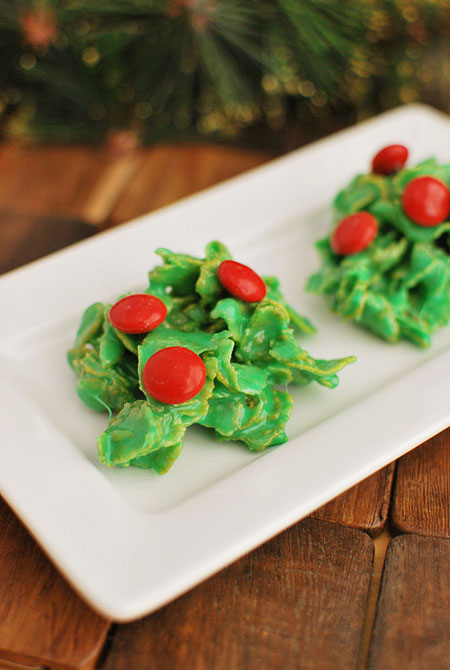 Via: Fake Ginger
Snowman Cookie Pops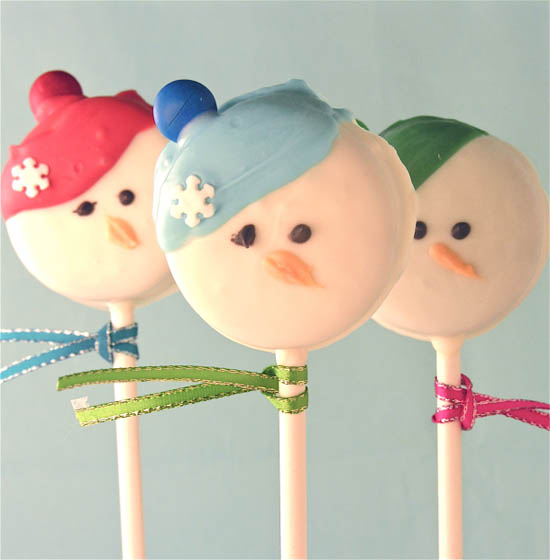 Via: Easy Baked
Candy Cane Blossoms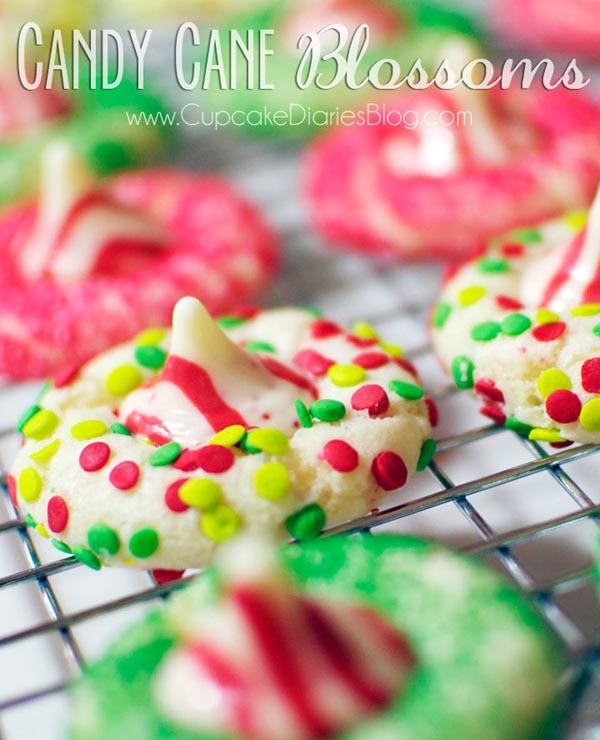 Via: Cupcake Diaries
Peppermint White Hot Chocolate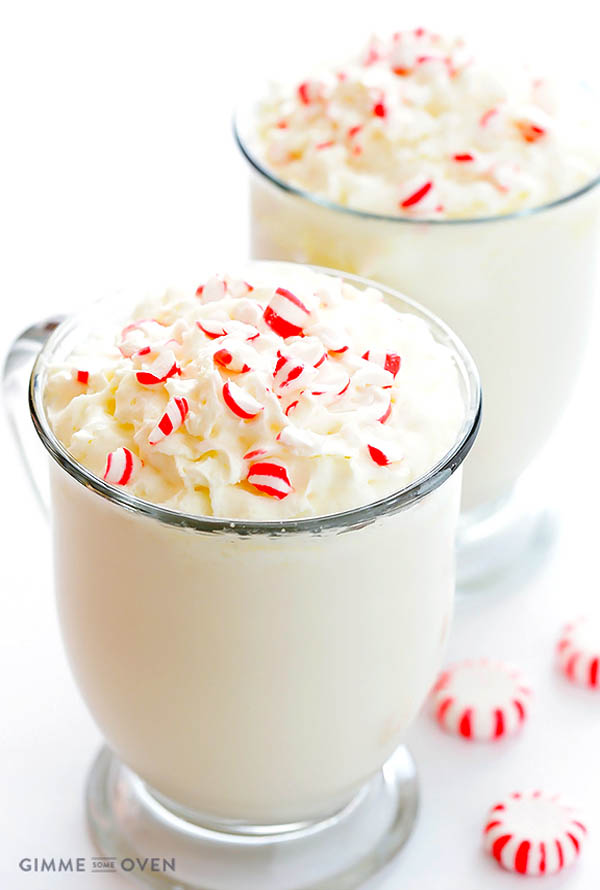 Via: Gimme Some Oven