Braided hairstyles have a long and wild history. Dating all the way back to ancient civilizations, braids have unfailingly been a style that's both practical and fashionable. Men and women alike wore their hairs in braids. Our ancestors weren't just concerned about getting their hair out of their eyes either. Their braided hairstyles were an expression of their status in their group, their age, family, even their religion. Now that's what I call multifunctional!
You can style braids in countless ways. Simple braid hairstyles are functional and cool but elaborate braids are just fierce. There's just no stopping braided hairstyles. Whether it is for prom night to wedding ceremony, from a casual get together to formal event, braid hairstyles are a perfect choice. It's astounding to imagine just how long braids have been around. The fact that its power to move and impress only gets stronger as decades pass is even more incredible! Here are some of the best braided hairstyles to look and browse.
Best Braided Hairstyles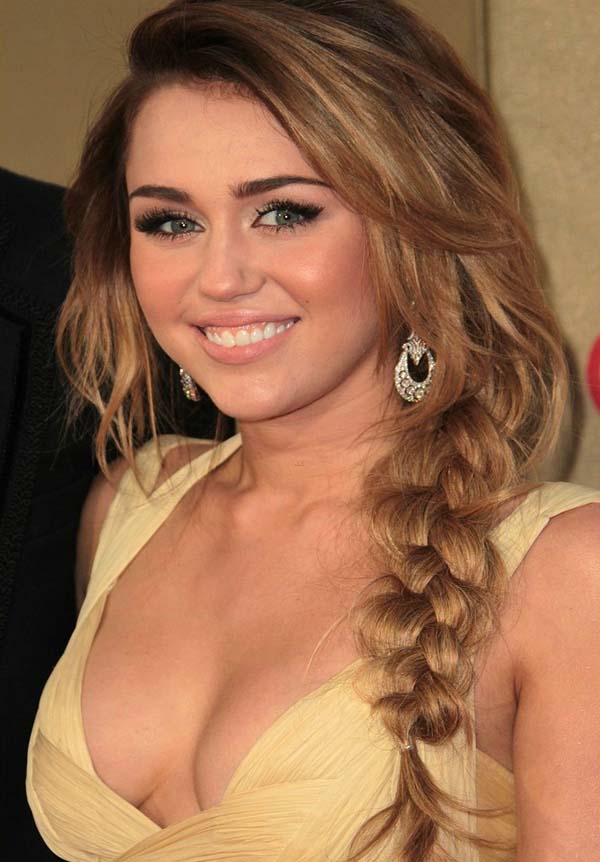 Black Braided Hairstyles
Black is indeed BEAUTIFUL. African American women have naturally voluminous and curly hair. Over the centuries, to keep their hairs tamed, they've developed elaborate braids that are stunning and gorgeous even until now.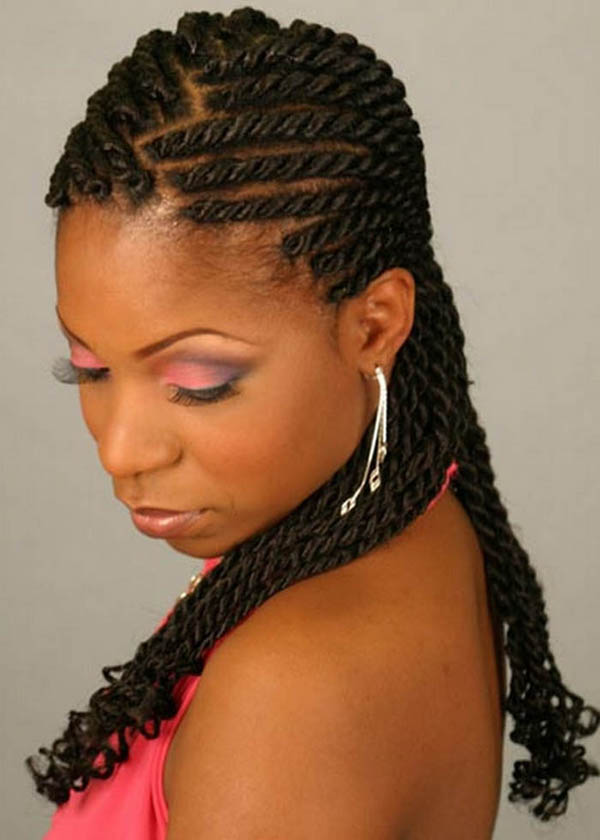 Braids are distinctive to African American men and women. The classic cornrow, which has spawned many variations over the years, is particularly great for thick and luscious hair.
Cute Braided Hairstyles
Braids are great for girly girls who like to keep their hair in check.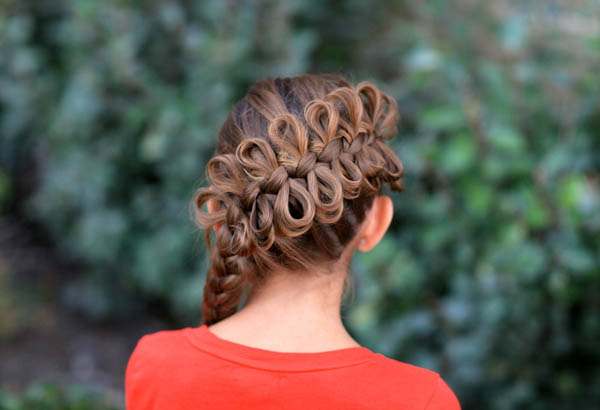 A simple braid will look cute on anyone especially if you add your own personal adjustment to suit your style. Laced buns are perfect for either casual or formal events.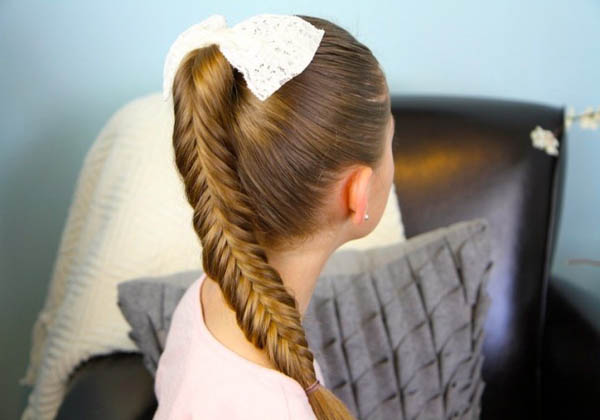 And let's not forget the fishtail braid. It's been rapidly getting more and more attention nowadays. And for good reason! Fishtails are ultra stylish with its elaborate-looking design. It's easy to weave too.
Braided Hairstyles for Long Hair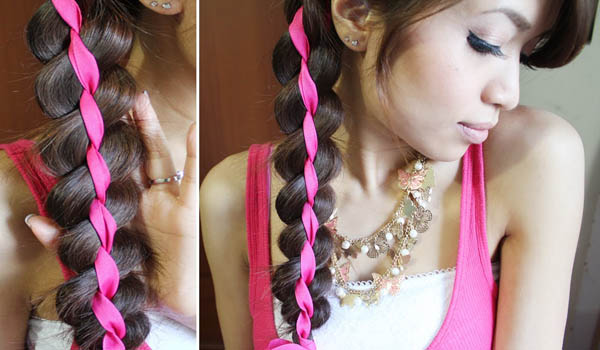 Women with long hair look great with braids. The humble French braid is perfect for those long locks. It's a simple style that anyone can do by themselves. People might tell you otherwise but you really can French braid your own hair.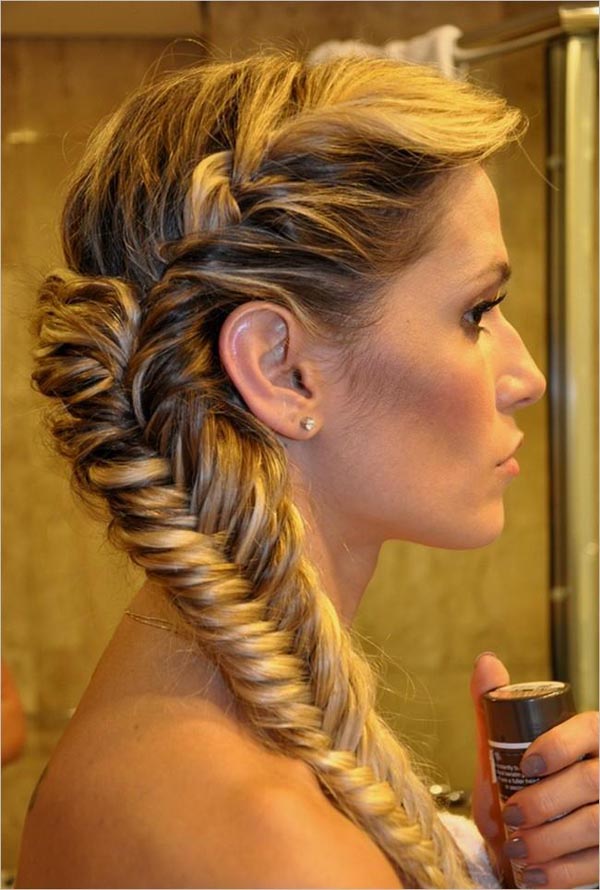 Waterfall braids look great for those with long hair. Just as the name implies, loose braids cascade down your hair gorgeously.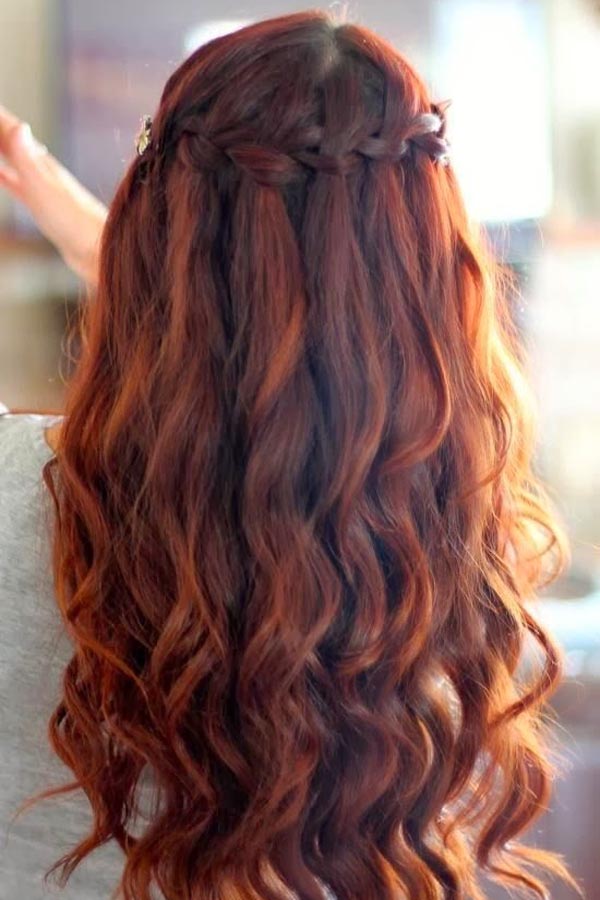 Easy Braided Hairstyles
Not so good at styling your hair? Don't want to risk looking faux pas instead of fab-u-lous?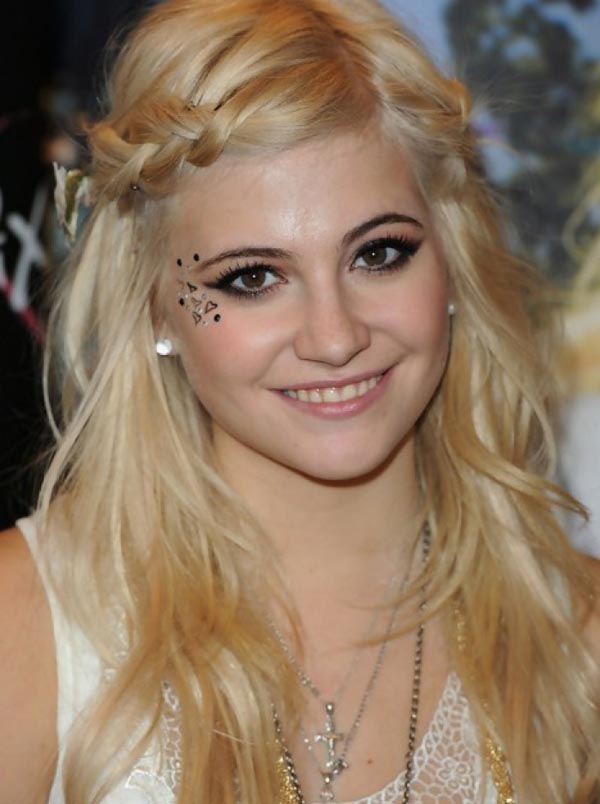 Go for easier braid hairstyles like the over-the-shoulder braid (you literally just have to bundle your hair over one shoulder and then braid) or the inverted braid (under instead of over, remember!) or the trustworthy two braids (double braids, double fun!).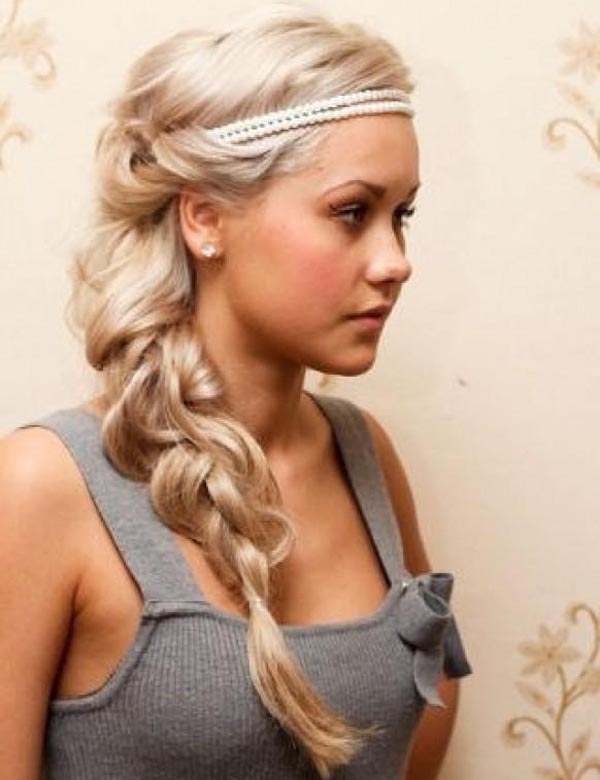 Braided Hairstyles for Short Hair
Short-haired gals don't fret! Braids will also look fabulous on you. Sure there are some styles that your vertically-challenged locks simple can't do, there are also tons of fun and creative styles that you can try out.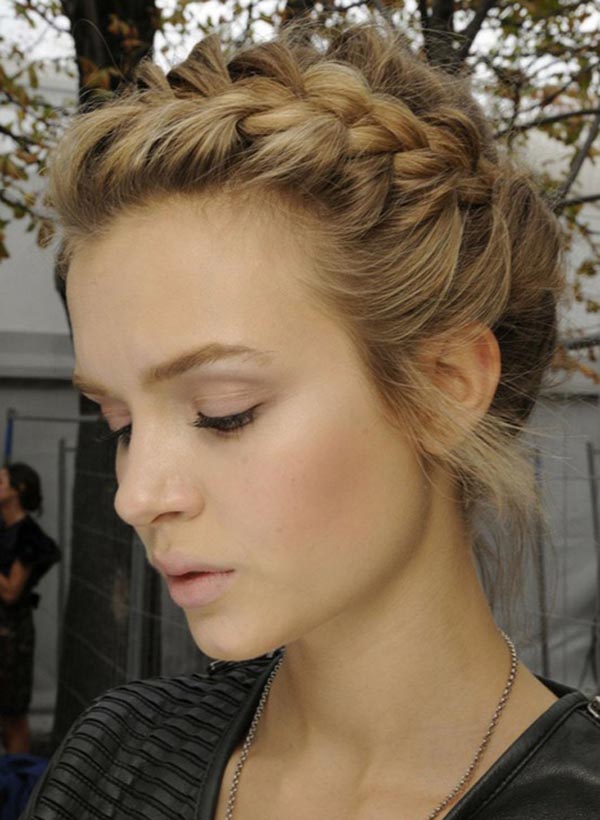 The side swept braid looks great in short hair. There's also the milkmaid braid, a clean and refreshing style that will give you so much freedom.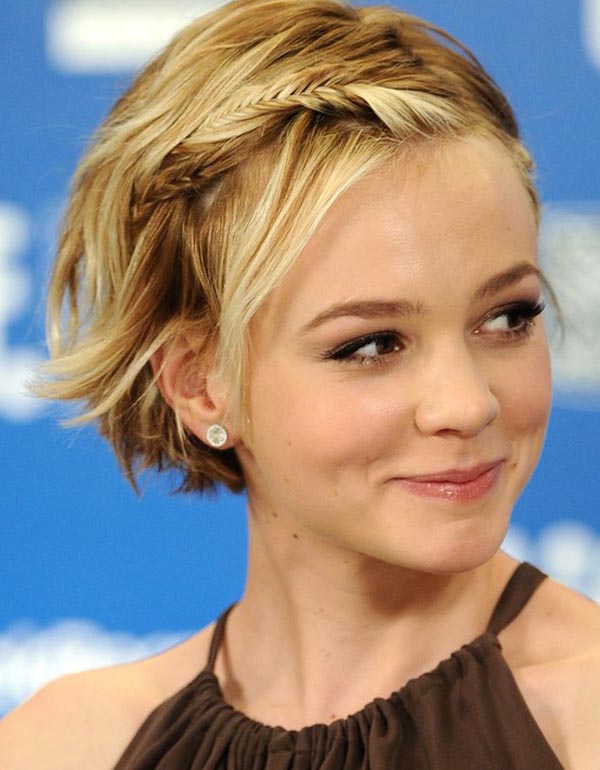 Mini braids for perky gals who have an eye for detail.
Braided Wedding Hairstyles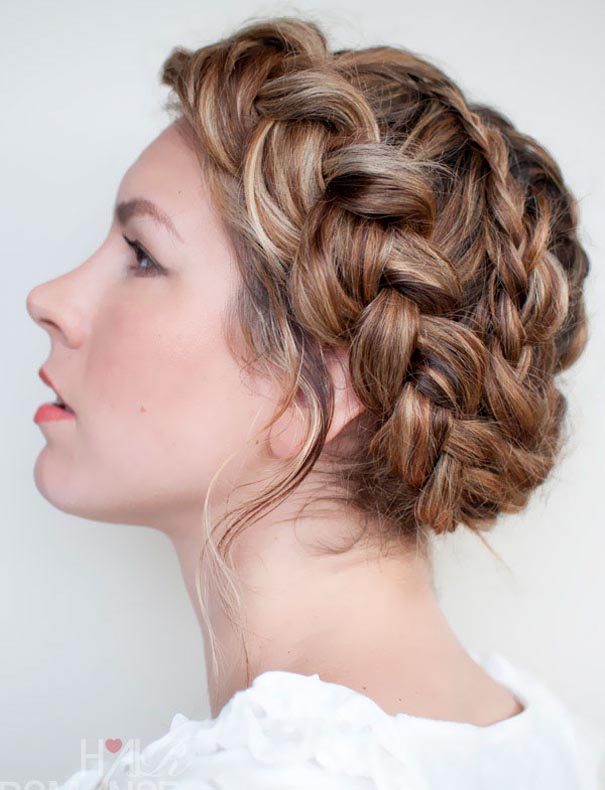 Here comes the braid! Strut down the aisle with lovely braids under your veil. The reliable updos are gorgeous with braids. Loose braids will make you look like you're in a fairytale.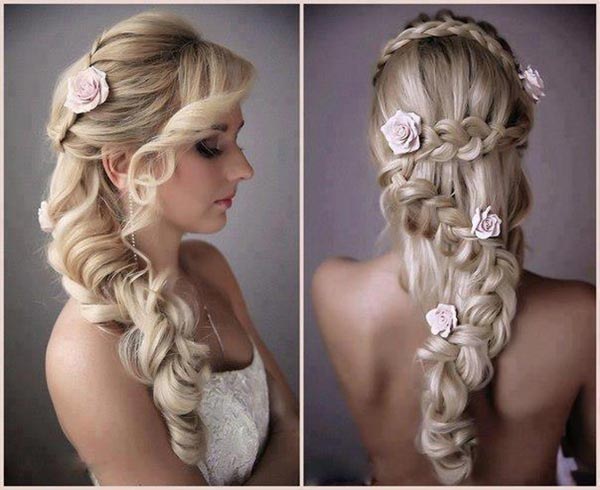 Braided Updo Hairstyles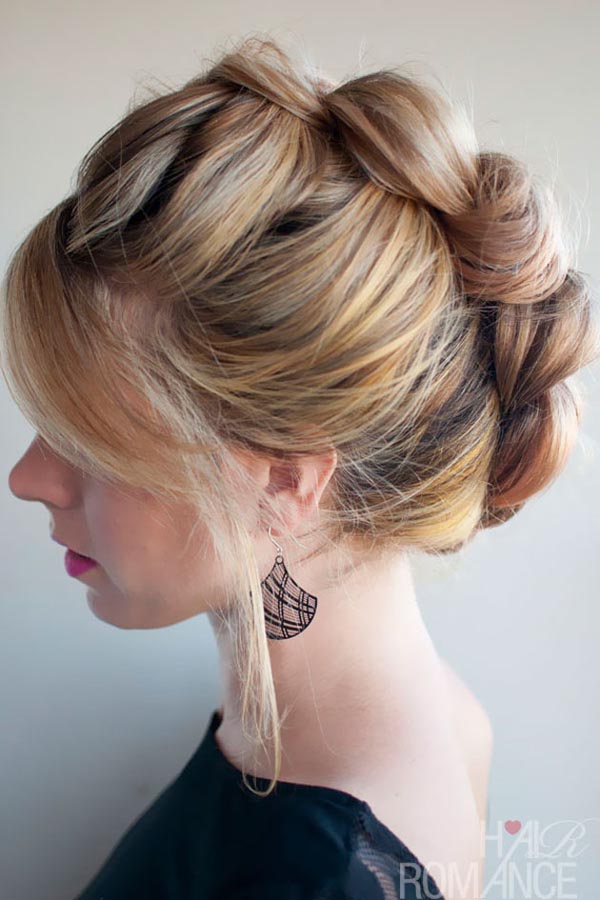 Updos and braids go well together. The wrap around braid (party in the front and the back) is a stunning example of a braided updo. Twisted braids tied up are super chic too. And what about the crown braid? Simple yet fabulous. You'll look like a fashion princess!
Braided Hairstyles for Kids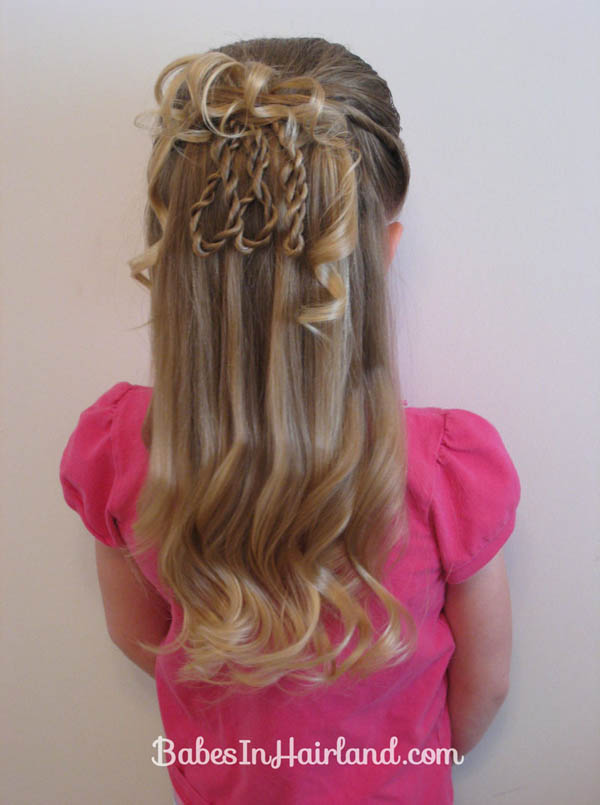 Little girls are energetic things. The best type of hairstyle for your little princess is one that will last through the day and will keep her hair out of her face. What better way to do that than with braids? They're adorable on children and they get the job done.
Braided Mohawk Hairstyles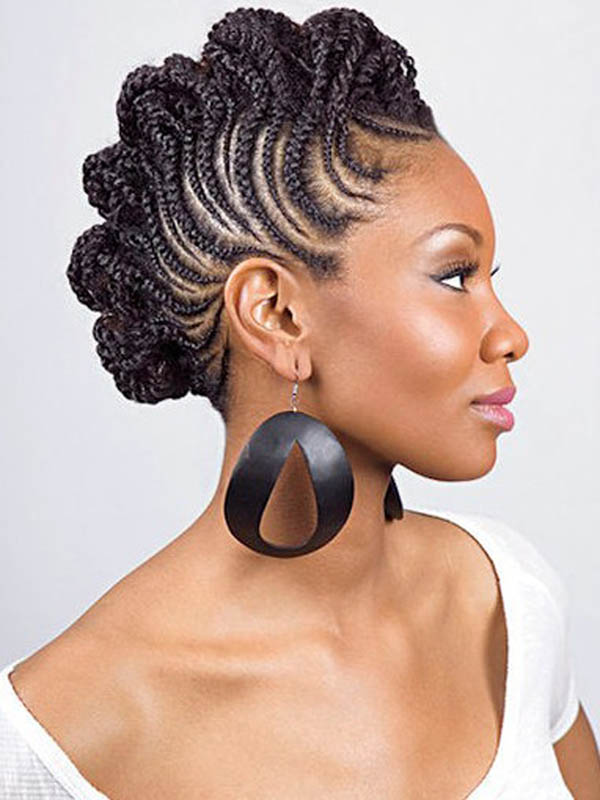 Mohawks have that cool and edgy look to begin with; add a few braids here and there and you got yourself a killer hairstyle that will really express your individuality and spunk. You'll need a lot of patience and even more hairspray for this style. It'll be worth it though when you see your spanking, sharp new do.
Braided Prom Hairstyles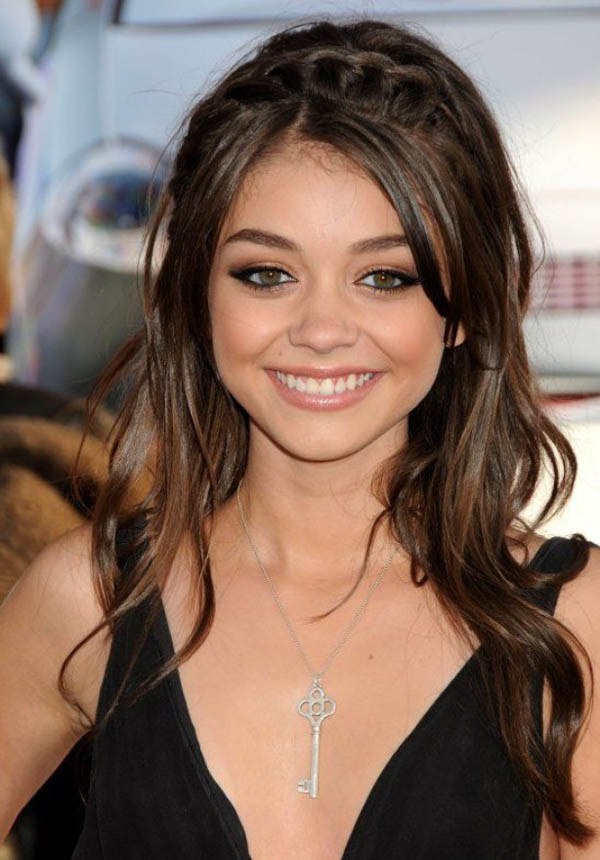 Proms are one of those really magical events in a girl's life where she has to up her fashion game. You want to look cool and sophisticated but not to the point of looking too stiff. Braids are the perfect solution for your prom hair problems.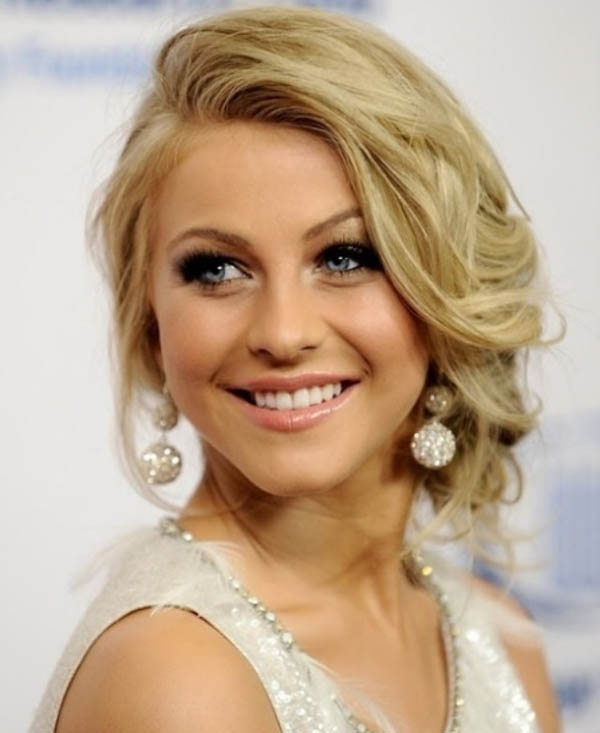 The updo with braids will give you that awesome look that's both formal and fabulous. Other elegant braids such as the boho braid or the fringe braid will definitely make you own the night.
Braided Hairstyles for Little Black Girls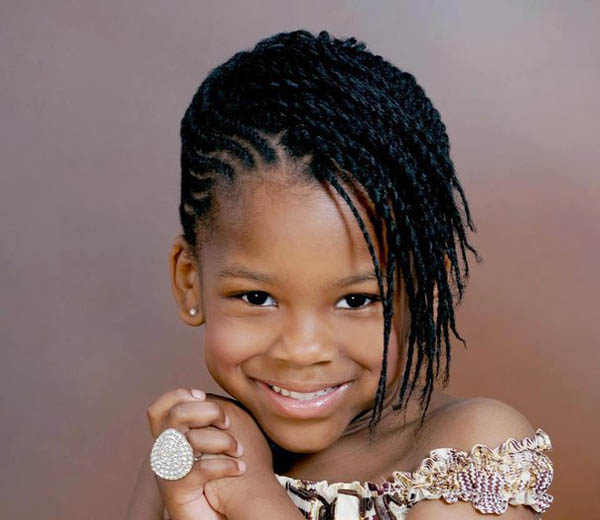 African American little girls look especially adorable in braids. With their nappy hair and angelic faces, they'll look darling in elaborate braids. Touch up her hairstyle with hair accessories like hair pins or ribbons and she'll be the sweetest girl in the block.
Braided Ponytail Hairstyles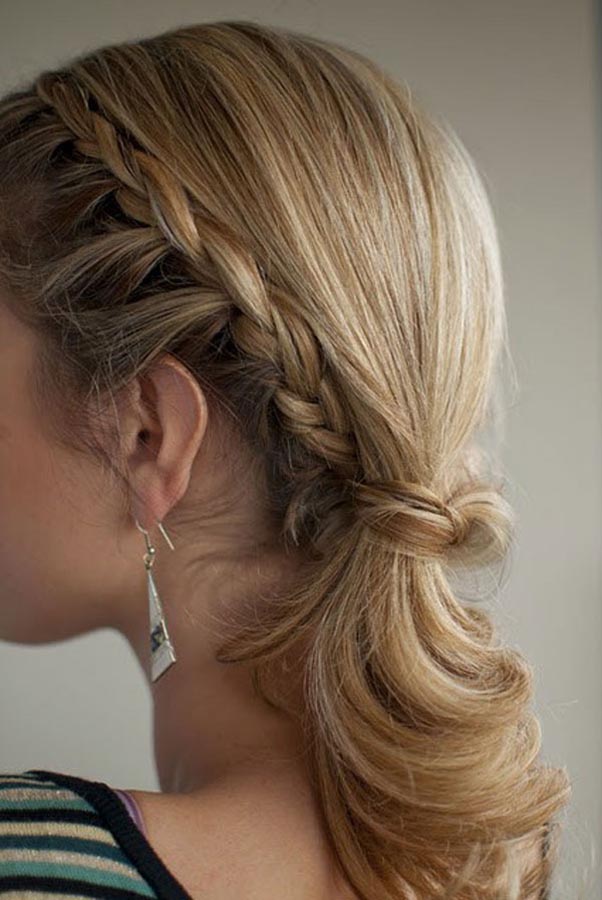 Jazz up your plain old ponytail with braids! Lace braids are just perfect for those who love French braids and ponytails.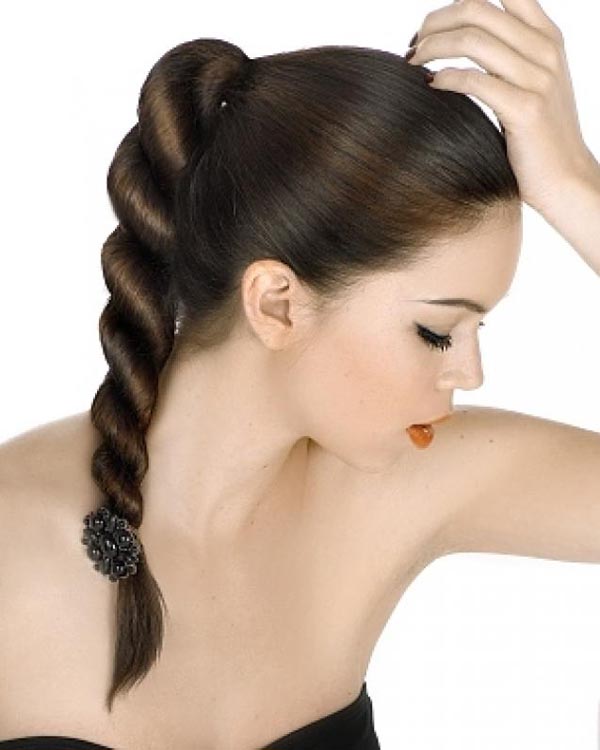 You can also consider rope braids. This style is basically a low ponytail with a twist – literally!
Braided Hairstyles for Men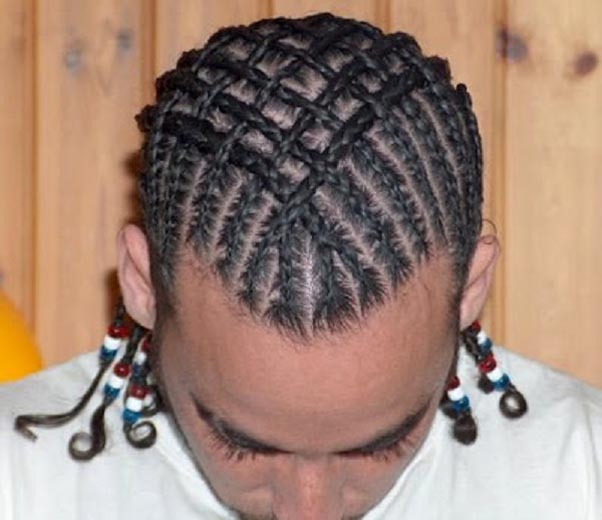 In our modern age, especially when it comes to style, men don't want to be left behind. Braids aren't just for women, you know. Heck, centuries ago in China, men had to plait their hair otherwise they faced the possibility of execution. Yikes! The most popular style for men nowadays is the cornrow style. It's clean but very effective.
French Braided Hairstyles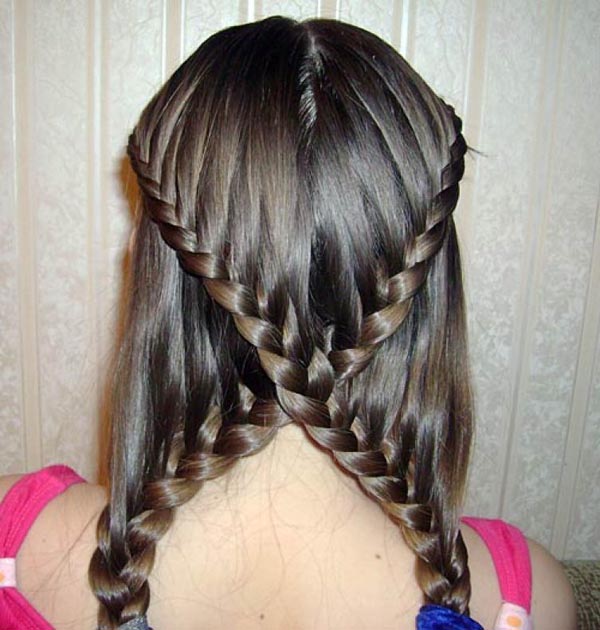 You can't go wrong with French braids! Even the simplest French braid looks gorgeous on any kind of hair. Mix things up a little with pins and ribbons. You can pin up your French braids and get a chic chignon or tie some ribbons on the ends or on the weave itself and look absolutely lovely.
Short Braided Hairstyles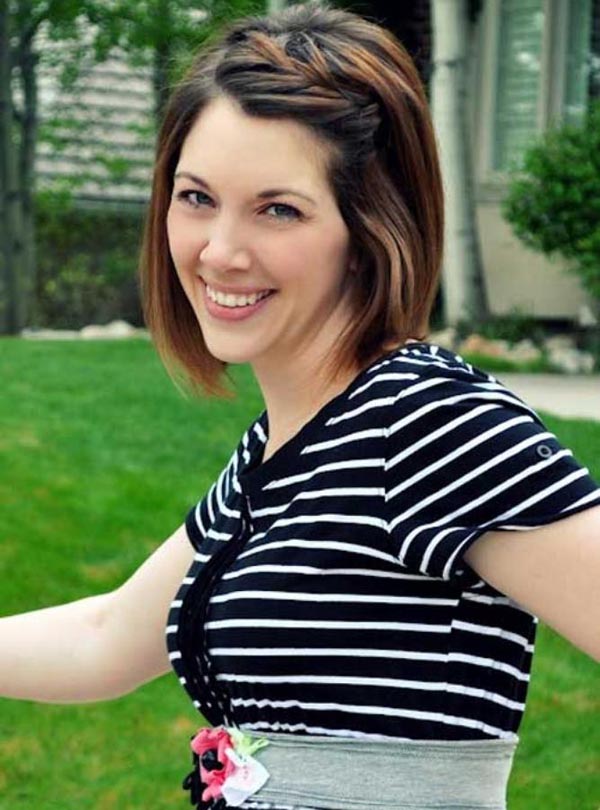 For gals who like to keep it short! Braids close to the scalp are usually recommended for this. Better yet – pin it up!
Braided Curly Hairstyles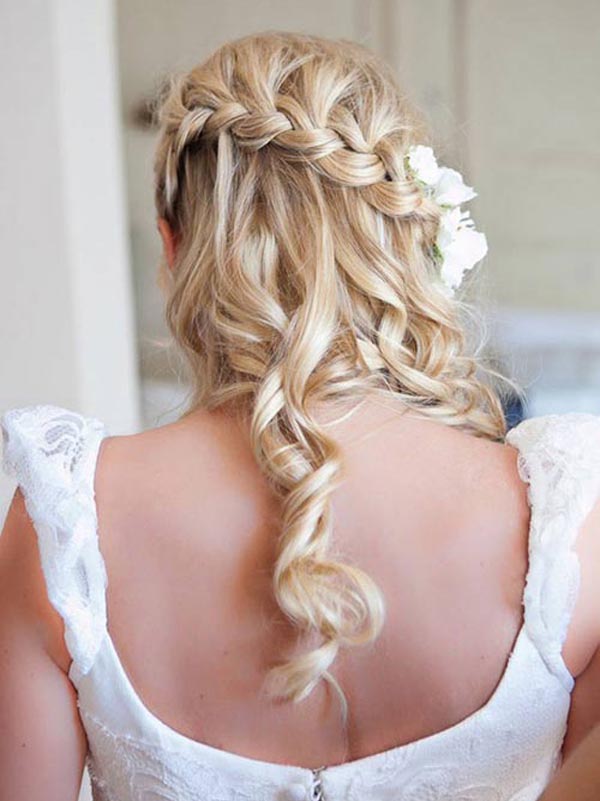 Curly girls, don't be afraid! Braids can also be your friends. Shake up those ringlets with a glorious, French braided, pompadour! Or how about some funky buns? They're edgy and spontaneous and are great for those with wavy textured hair. There's also headband braids to choose too. They're incredibly stylish and they keep your hair in place.
Braided Hairstyles for Medium Length Hair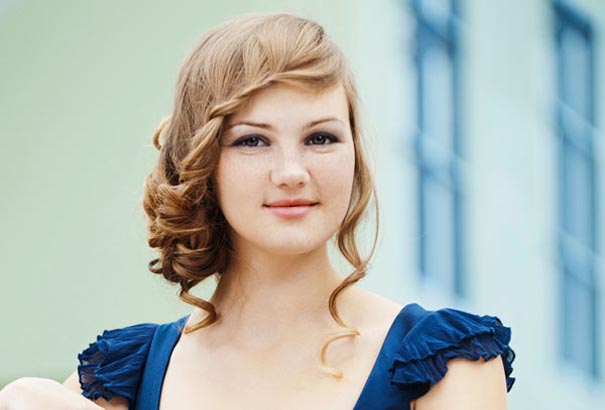 Most, if not all, types of braids are great for those with medium length hair. Waterfall braid updos are classy and elegant. Braided buns are also great choices.
Half Up Half Down Braided Hairstyles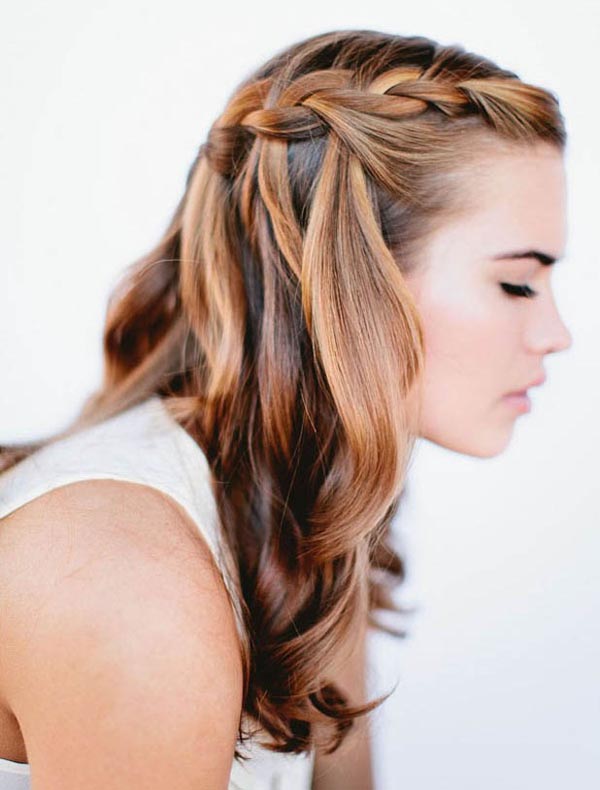 This is for those gals who love braids but don't want to totally have their hair tied up (or down). If you choose to have your braid as a crown and the rest of your hair flowing freely down, you'll achieve a fairy-like charm. This style is great for emphasizing your soft features.