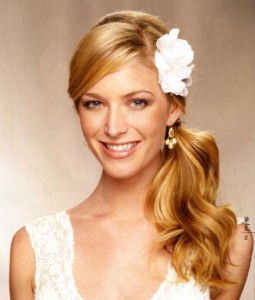 Nowadays, women and men fancy having long wavy locks that can own the world; thus hairstyles for long hair are some of the highly-demanded tips in the hair and beauty industry. As the saying goes – a person's hair is also termed as the person's crowning glory. You are how your hair looks like. Especially today, hair care and hair styling are some of the most commercialized aspects in the industry; such that we can always notice the numerous commercials intended for hair care.
Meanwhile, hair straighteners and hair curlers are also at a float in internet sites that are shipping these particular products internationally. This only indicates that hair care is on a run in the beauty industry, especially among women and youth. Today, long lush locks or smooth flowing strands are in the trend. Although there are some who still fashion short hair, having longer ones enable a person to do tons of things with his or her crowning glory – from braids to wavy outbursts. Consequently, women and men are on the go in searching for the best hairstyles for long hair that can leave a Hollywood sparkle.
Prom Hairstyles for Long Hair
Prom is a very meaningful rite of passage after high school, especially for a girl. This is the time (and excuse) to look one's best by literally wearing their hair down.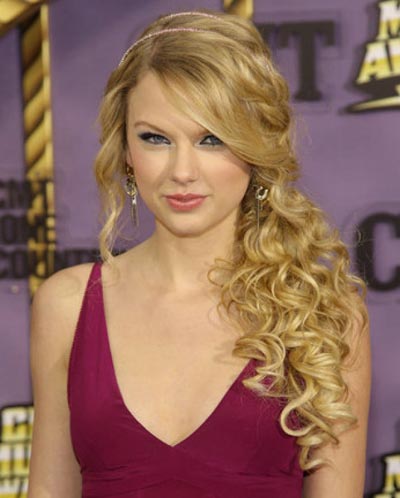 For this particular occasion, we don't want something that's too vixen because you're supposed to look sweet and charming, as if a flower that's still not fully bloomed, so the hair style can have a Grecian-inspired or half-up.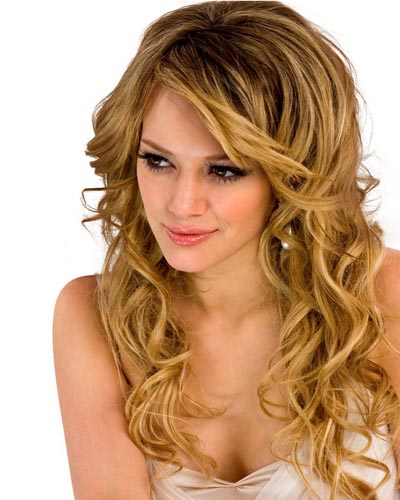 Wedding Hairstyles for Long Hair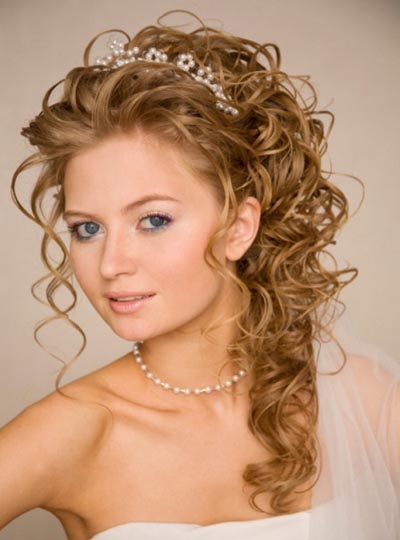 Having wavy curls tend to work for a wedding look because this idea leaves a lasting romantic expression. You can even topple it with a sparkling head band that will make the image look even sweeter.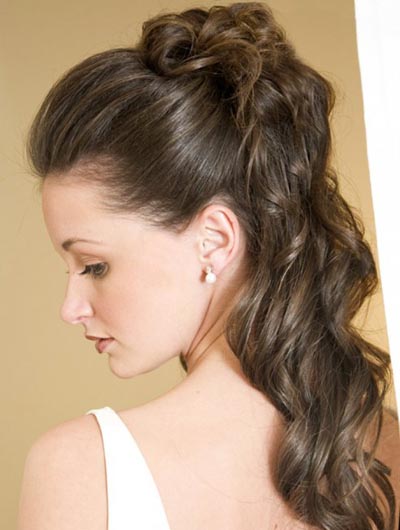 If you want to put up your long locks, then you can arrange your hair into romantic swirls at the back.
Easy Hairstyles for Long Hair
Now it may be a problem when you want to imitate your favourite Game of Thrones character but cannot spend too much time curling your hair, but here are a few tips for an amateur.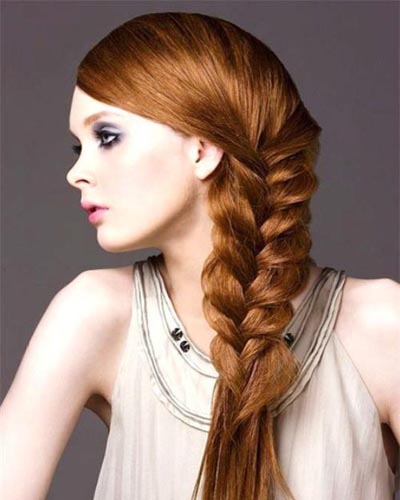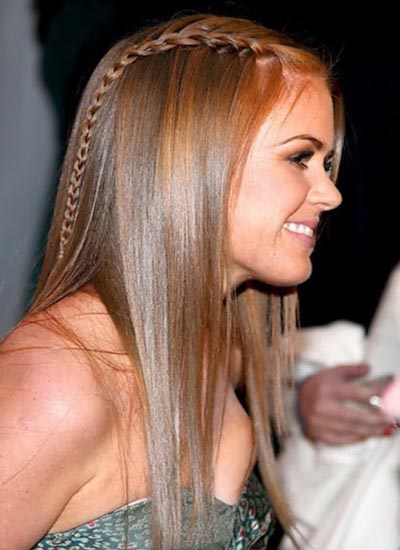 Braiding can be explored at this point, and there are plenty to choose from – French braid, fishtail braid or half braid.
Cute Hairstyles for Long Hair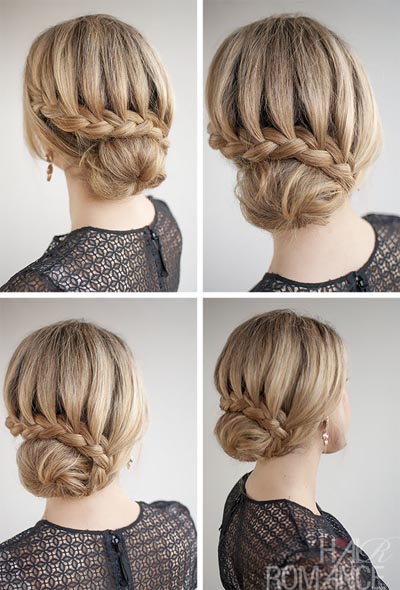 Image: Balaxy
Cute hairstyles can start from the simplest forms there is – a lace braided bun is a recommended pick for gals who want a clean hair pulled at the back with a bit of romantic flair.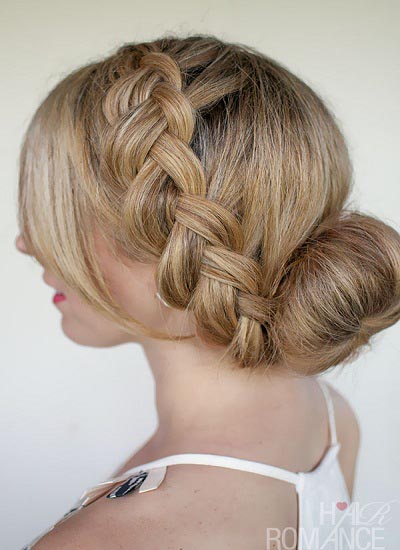 Image: Hairromance
If you don't want a pull-back hair, then you can also try a lace-up hairstyle that turns a simple braid into a dynamic duo.
Curly Hairstyles for Long Hair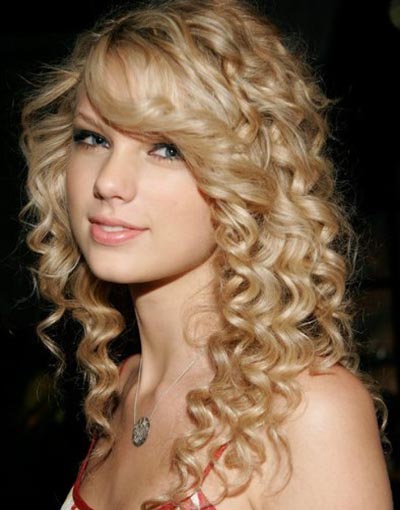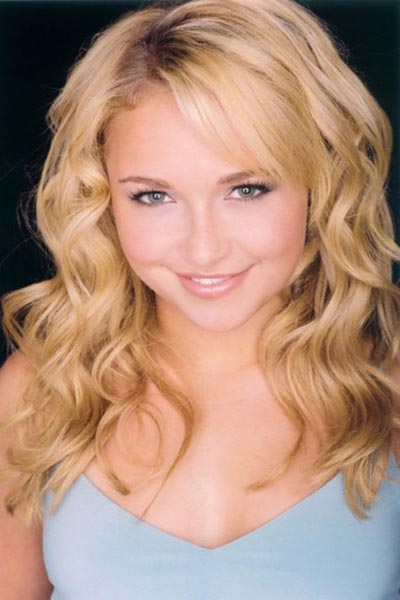 Long hair looks romantic when curled. There's actually a variety to choose from but if you want a public's choice that you can check out the mid-length fancy curls and the medium long layers curl.
Formal Hairstyles for Long Hair
Again, if you're a fan of the Game of Thrones series then I'll bet you're dying to have an excuse to imitate the majestic hairstyles in the show.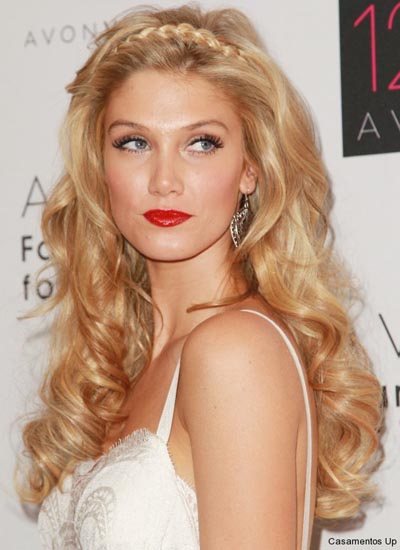 Look no further, for formal occasions, you can do a fancy at your long shining glory: try Roman Inspired multi-layered and multi-dimensional curls with a touch of French braid at the top.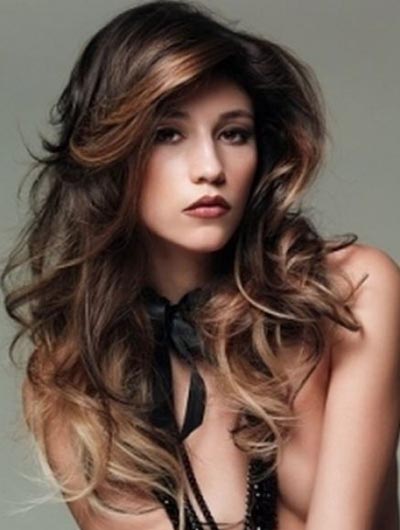 You can also try doing the open curls wherein you part the hair in the middle and add the curls using bobby curlers.
Indian Hairstyles for Long Hair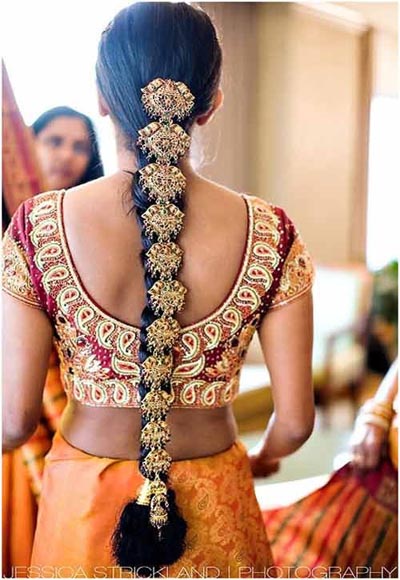 Braided Back Bun with Swarovski crystals to ornament it with is one of the most gorgeous and elegant hairstyles for this type. It's not bombarded with too much detail – only the essence of simple elegance tied to bun.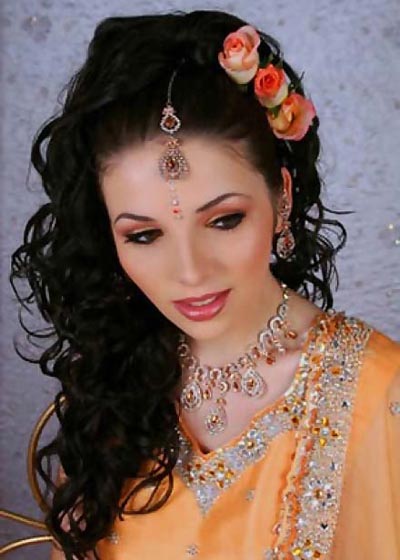 Another is the long curls with side bun that's ornamented with natural orchids or any romantic flowers, which can look sweet and romantic for any occasion.
Hairstyles for Long Curly Hair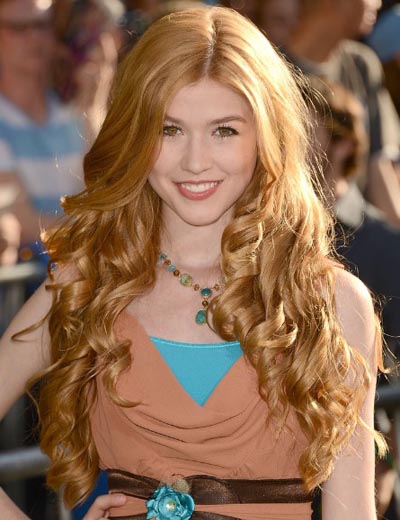 For a natural curly hair, a regal spiral curls can add to the cuteness factor. This involves adding a braid across one side to the other the other under a slight bump on the top of the hair that can be further decorated with a sparkling tiara.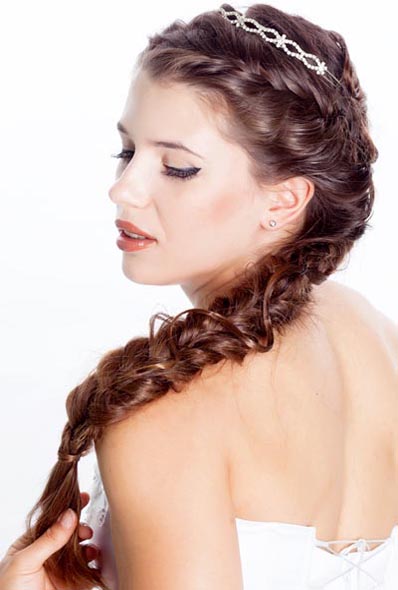 Hairstyles for Long Thick Hair
Don't panic if you have long thick hair because when it comes to styling, this can be a plus.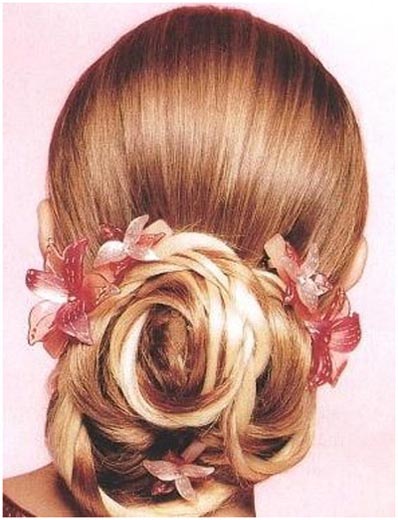 It's advisable to put a hot oil to coat your hair cuticle before heading to the more rigorous part of the styling: a chignon style, that is. This way, the fullness of your thick hair can be maximized to the fullest extent in making your look glamorous and not haggard.
Image: Beauty and the Bath
Bridesmaid Hairstyles for Long Hair
At this point, a bridesmaid has to look sweet compared to the bride herself. A messy bun supplemented with a tiara will be perfect for this idea.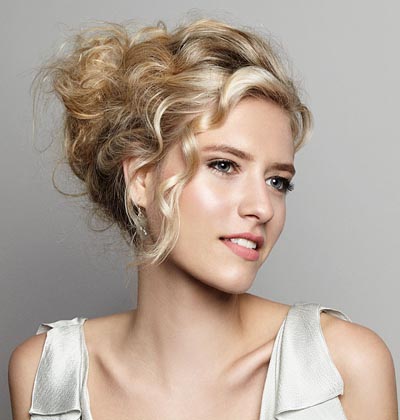 Also, a simple-centred up do will also work nicely with the help of a bridesmaid's tiara.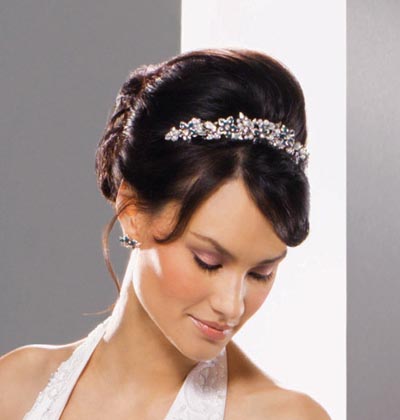 1920s Hairstyles for Long Hair
To have a 1920's look, we have to adapt those classic knots, which has always been an epitome of the classic effect.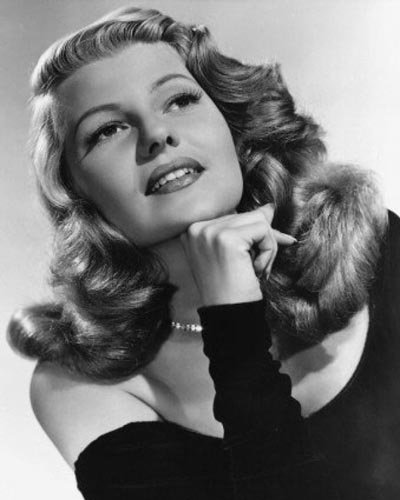 Another is the Rosemary Clooney look that entails to give a sassy look, especially with little bangs on a side swept effect that never fails to put a classic rip-off look.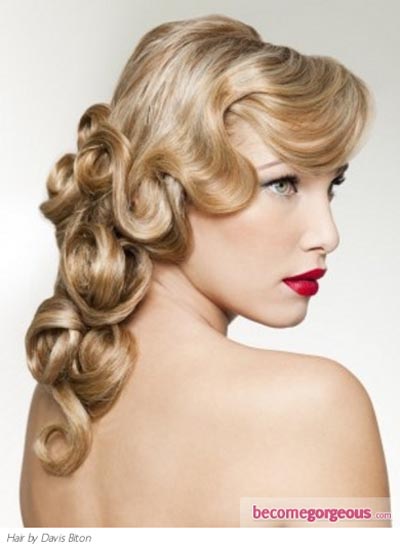 Image: Becomegorgeous
Vintage Hairstyles for Long Hair
A classic beehive long hairstyle is fittingly Vintage; and at the same time, this is also versatile to use for any hair colour and face shape.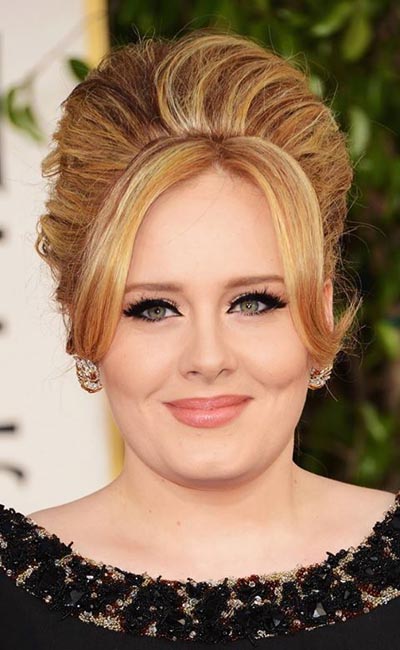 A partial-up style that also allows the hair to look soft and sleek is also one that gives a vintage look, especially with the presence of a few curls at the side.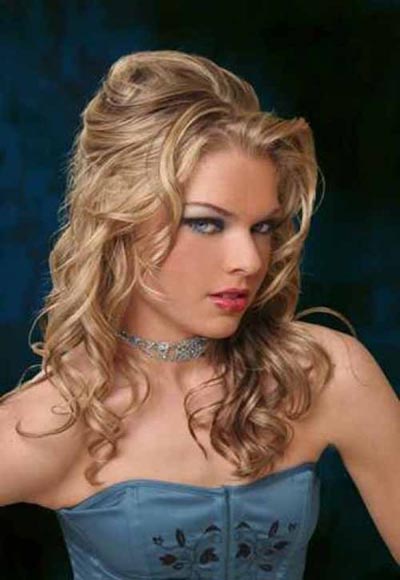 Hairstyles for Long Hair with Layers
If you're familiar with the side swept hair, then this is a hairstyle that can work when you have layers to begin with. The layers of your long hair can be more obvious once everybody notices the side swept truth above it all.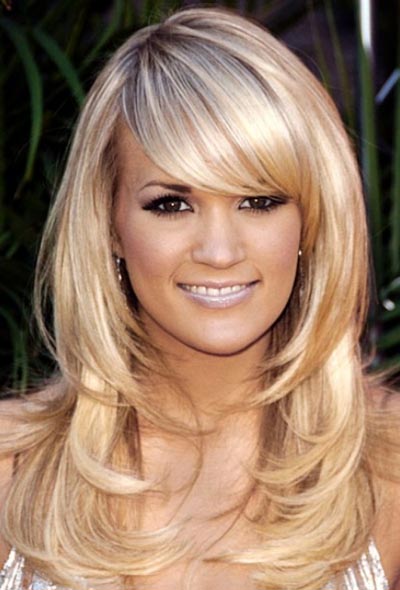 With the lank of hair resting on one of your shoulders, the layers can be more obvious. Additional points go to the added sleekness that your hair may accomplish at this point.
Hairstyles for Long Hair with Bangs
Flattened straight and sleek – this tends to work if you have bangs. Although bangs always give a sense of sensibility, they can be irritating especially if it's swept in the wrong place.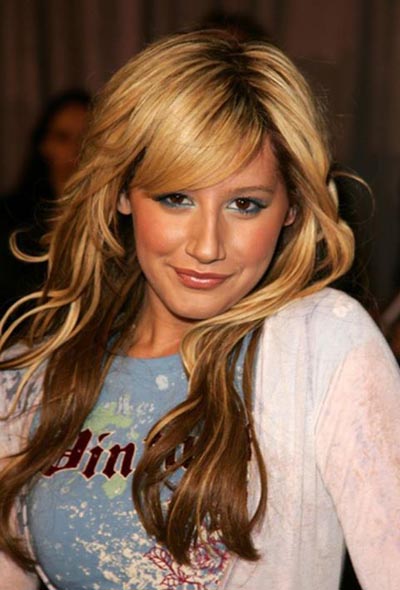 To save yourself from this, try flattening your long waves with bangs into a sleek angel's hair. You can sweep to one side the bangs using a flattener.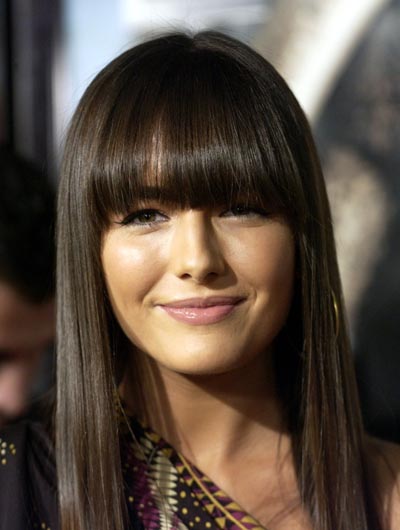 Pin Up Hairstyles for Long Hair
A Half down half up pin up style is a recommended hairstyle if you want to make anyone grab a run for their money. This style is both stylish and sweet. It is also easy to fix for those who want a finish but without the hassles of doing so.
If you want retro, go for the pin up pump. After all, pin up styles are all about making retro and modern meet half way.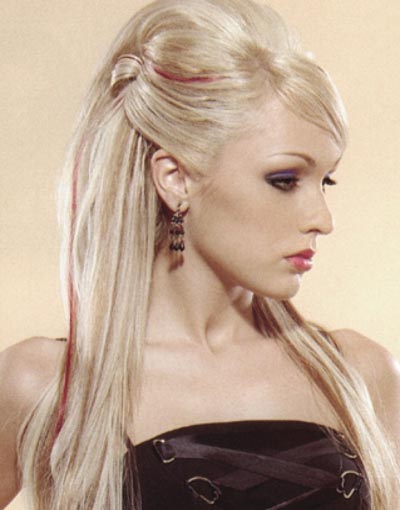 Hairstyles for Men with Long Hair
It may seem odd, but wavy hairs tend to work for men who want a rock star look for their hair. At the same time, messy curly hairs also work to give a sexy outlook.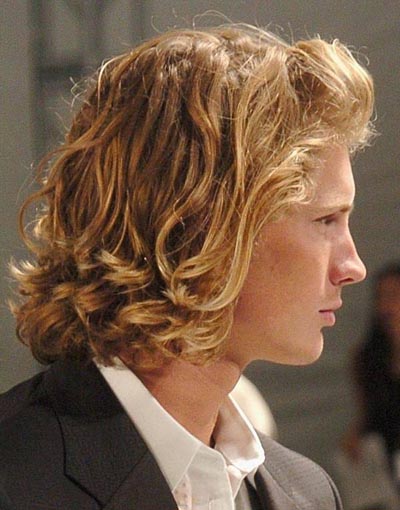 It's only important that adapting wavy and curly hairs to men with long hair also recommends that "messy" look because we don't want him to end up like a meta-female of Goldilocks.
Black Hairstyles for Long Hair
One of the top finds for this type is the Bob and Weave – a hairstyle that can be done overnight, especially for those chicks on the go. It's only fair and just that we maximize a black hairstyle for what it is – glamour.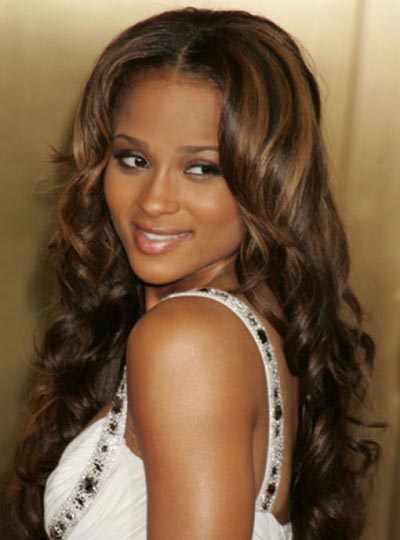 Another is called the Mane Attraction, something that can give Cleopatra a run for her money. The hair is parted to one side, thereby creating a mane and then using a hair straightener to get to the smooth sleek finish.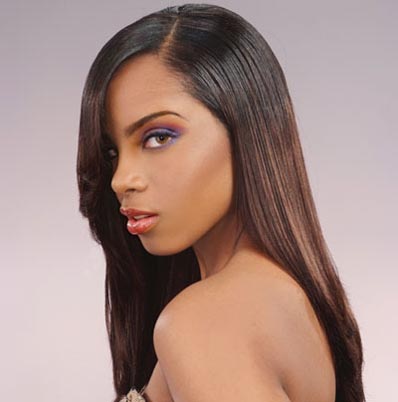 Hairstyles for Long Wavy Hair
Having a wavy hair is already a natural bonus and you only have to add a few details in order to make yourself ready for the spotlight. In this light, you should try a sexy side braid to complement the waves.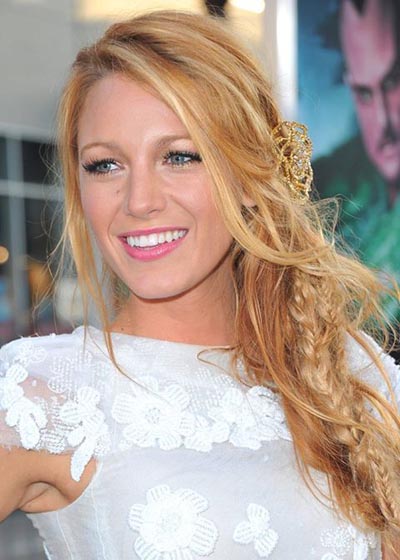 If you don't fancy this, then try one of Selena Gomez's signature hairstyles: the rock bedhead hair, which can let you stop worrying about getting a messy hair because this is style is the heart of it.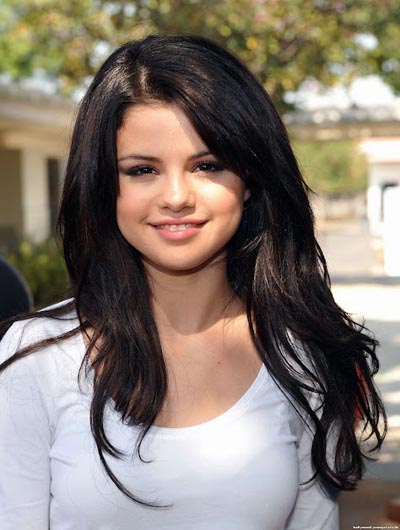 Hairstyles for Straight Long Hair
Blow-waved and smooth – this can be look good for a straight long hair. Because tons of women are always lining up to get their hair straight and relaxed, why not maximize the potential of your naturally straight hair? This recommended style is to make it look more sleek and smooth.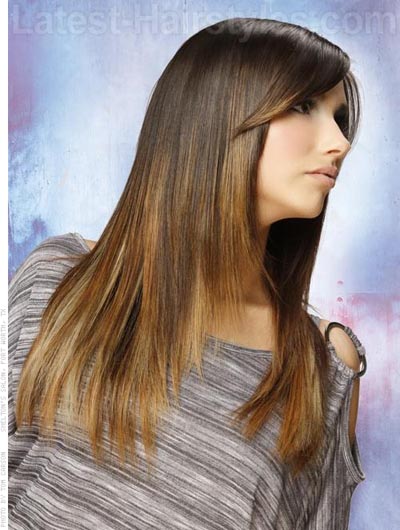 Image: Latesthairstyles
Wedding Hairstyles for Long Hair Half Up
Twisted locks with a center-pulled hair is a both romantic and sweet style – it would be just what you need for a wedding. After all, wedding celebrations are not supposed to focus on your vampy attire or hair – they're supposed to make everyone feel the magic of the moment and in order to do that, you need a hair style that's beautiful but not too much.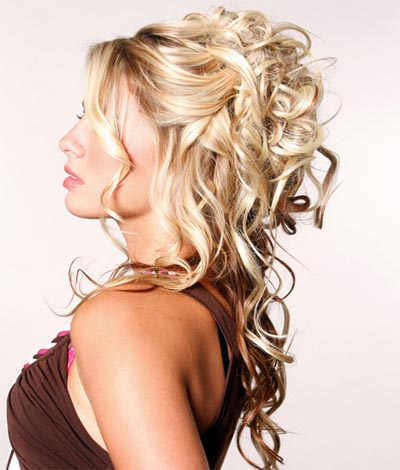 Other recommended looks are: Katya style that makes a puffed-up on top with matching curls underneath; and the Aurielle Siple style that also makes a puffed-up on top with loose curls underneath but with a bonus of a veil peeking under the puffed-up top.