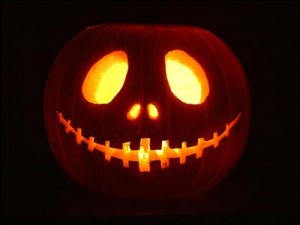 One of the most integral Halloween customs is the carving of jack-o-lanterns and first things that you have to come up with is the pumpkin carving pattern. Both eerie as well as playful, these carved pumpkin portraits are probably the most distinctive symbol of Halloween. Jack-o-lanterns basically sum up the spooky holiday's impish side. They are made by scooping out the inside of a pumpkin and carving a creepy face on the hollow pumpkin's outer surface. A lighted candle is placed inside the shell to add a scarier effect.
Originally, turnips or potatoes were used instead of pumpkins. Jack-o-lanterns came from the Irish ghost figure, Jack of the Lantern. Legend has it that the name "jack-o-lantern" came from an Irish menace known only as Stingy Jack. The story goes that this evil fellow Jack tricked the devil into promising that he won't claim his soul when Jack dies. Eventually, Jack passed away and, of course, was not allowed in heaven. True to his word, the devil did not take Jack's soul to hell, cursing Jack to roam the Earth forever. It is said that Jack was given a burning coal of hellfire to light his way across the night. Stingy Jack put the ember inside a carved-out turnip and has been wandering the world ever since.
Now, pumpkin carving is a Halloween ritual that everyone looks forward to. Pumpkin carving patterns have evolved from simple triangle eyes and zigzag sinister smiles to elaborate schemes that are great fun to do.
Related Article: Homemade Halloween Costume Ideas
Scary Pumpkin Carving Patterns
These are the traditional approach to pumpkin carving ideas. Scary pumpkin carving patterns can range from the usual evil grinning faces to stenciled creepy illustrations like a haunted house or a wicked witch on a broom. Your guests and all the passing trick-or-treaters will shriek in fear mixed with delight when they see these terrifying pumpkins emitting their creepy glow.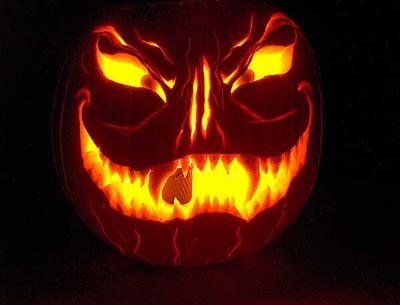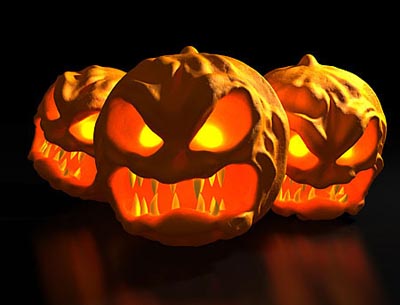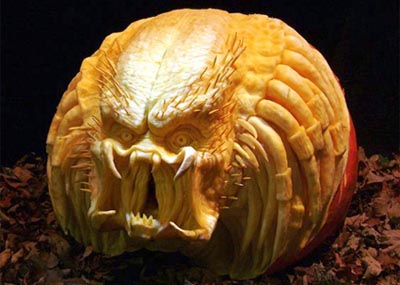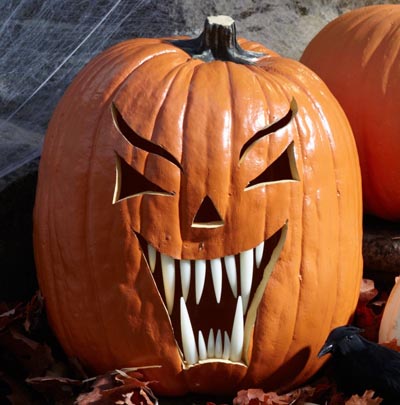 Disney Pumpkin Carving Patterns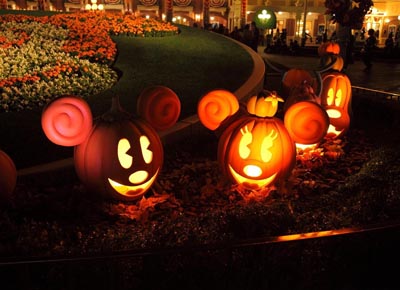 Because of the holiday's versatility, you can also go for a less spooky pattern. If you're an avid Disney fan, why not carve a hidden Mickey on your pumpkins?
Image: WallGC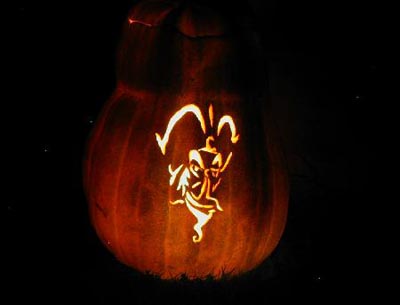 Or if you prefer to maintain the Halloween spirit, a Disney villain could be considered. Remember how you used to tremble at the sight of Aladdin's nemesis, the evil magician Jafar?
Image: BumpinPumpkins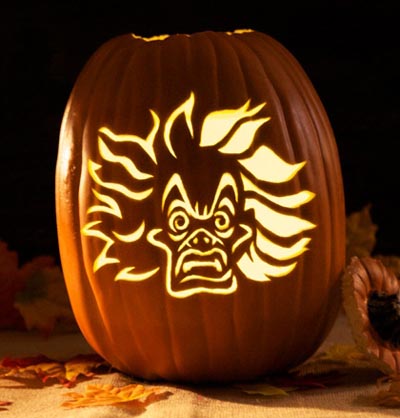 Remember the shiver that ran down your spine whenever Cruella de Vil's menacing face appeared on the screen?
Image: Spoonful
And how about the soul-collecting sea witch, Ursula? Disney doesn't just have the prettiest princesses or the funniest characters… it also has the scariest villains.
Easy Pumpkin Carving Patterns
If you aren't quite familiar with pumpkin carving or don't have the same dexterity and precision as others, you can get the simpler and easier pumpkin carving patterns. There are a lot of easy-to-carve patterns that will look just as good on your pumpkin.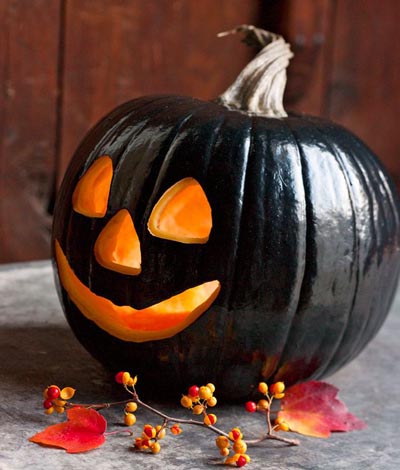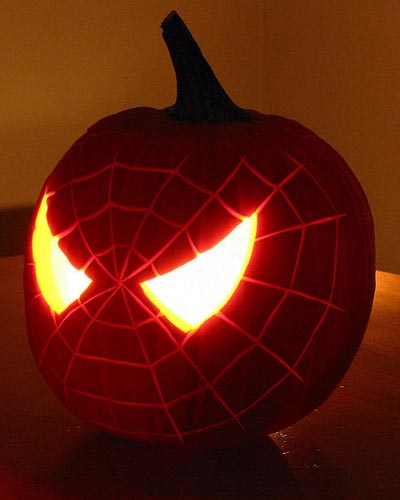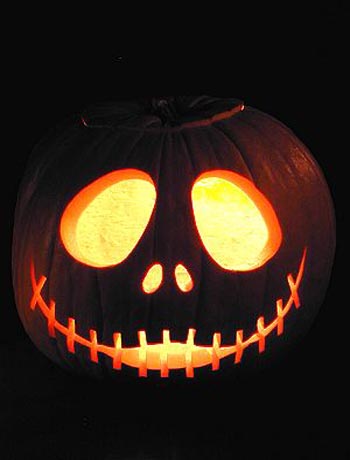 Halloween Pumpkin Carving Patterns
Pumpkin carving is considered to be a Halloween staple. The patterns for Halloween pumpkins are not just limited to the scary-looking faces either. They can be funny and witty patterns or downright strange depictions.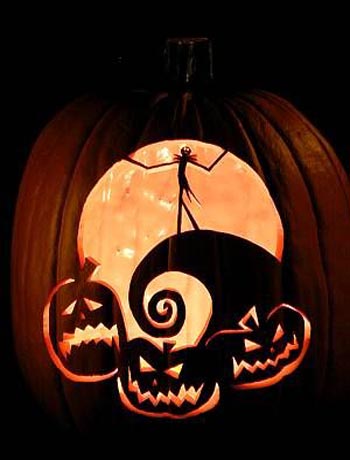 Images: MasterpiecePumpkins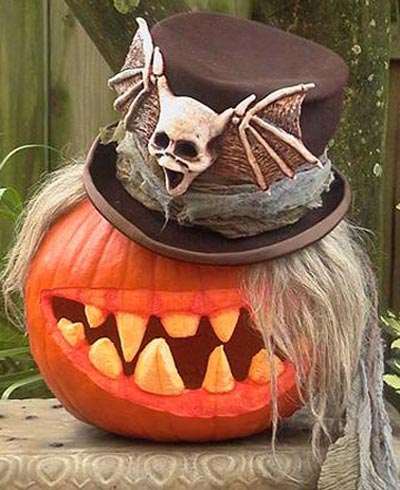 Image: MarthaStewart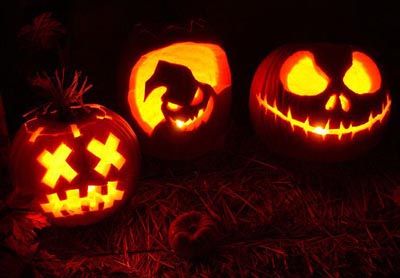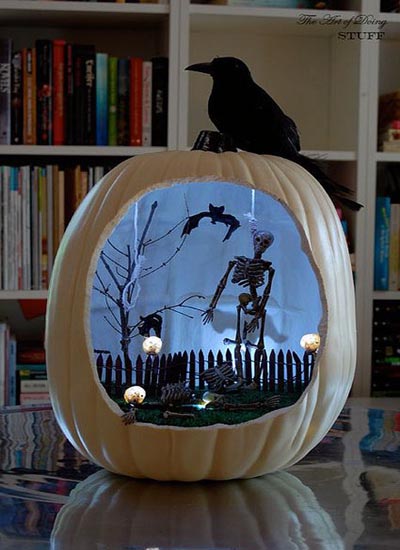 Image: TheArtofDoingStuff
Funny Pumpkin Carving Patterns
Your guests will howl with laughter with these pumpkin carving patterns. Goofy faces instead of spooky faces have become more and more popular. You can carve silly expressions on your pumpkin like one that has its tongue out to one side or one with mismatched eyes or, if you want to be more creative, caricatures of famous characters.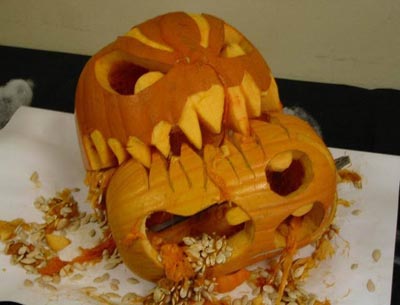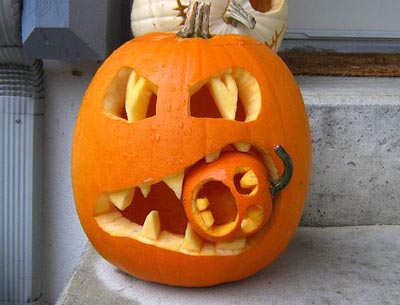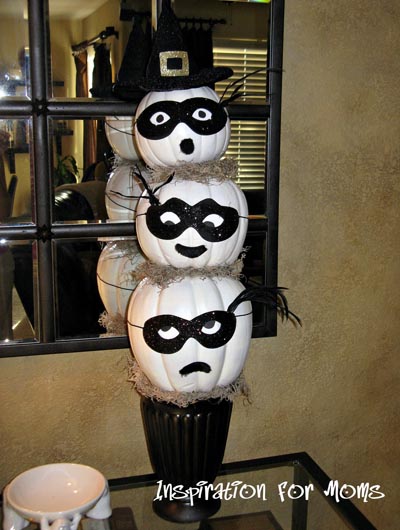 Image: InspirationsforMoms
Cute Pumpkin Carving Patterns
Or how about having adorable pumpkins instead? You can stencil a pattern depicting a cute animal like a kitten or a puppy or a penguin, or a pattern inspired from cute girly designs with hearts and swirls.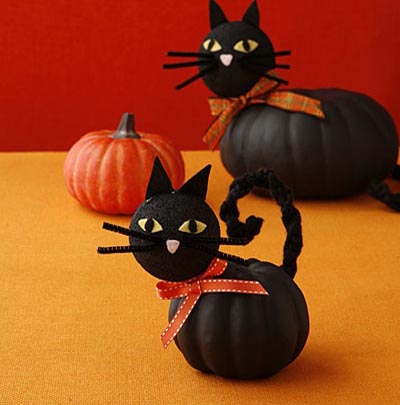 Image: AllYou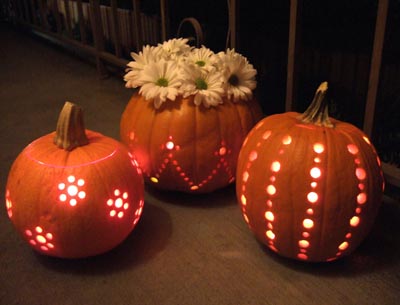 Image: Craftynest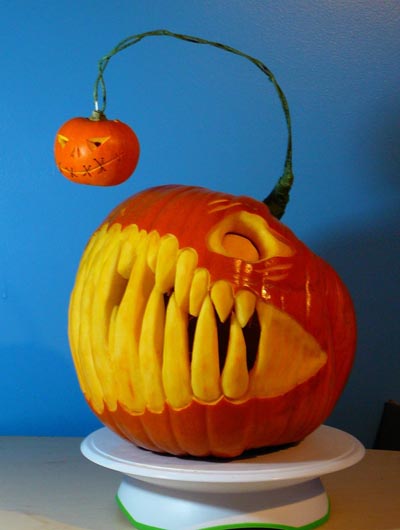 Cool Pumpkin Carving Patterns
If you're up for it, you can go for really elaborate patterns to have the coolest pumpkin on the block. Depict famous movie icons or come up with your own unique and wacky design.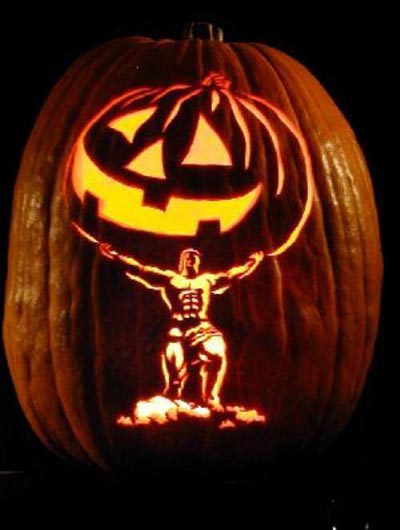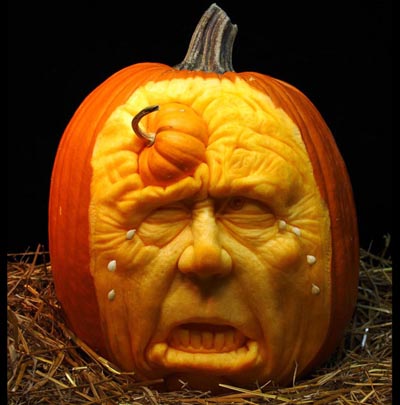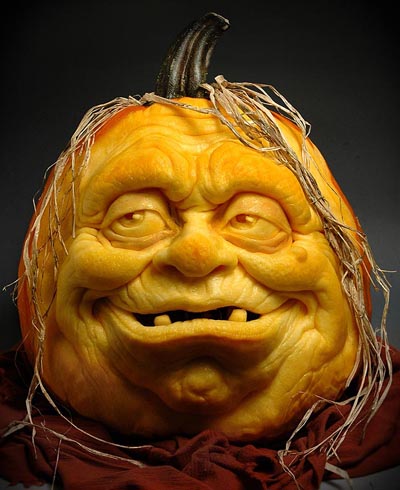 Or how about instead of completely carving out the inside of the pumpkin, incorporate the insides to your design? It'll make your pattern more 3D and cool.
Simple Pumpkin Carving Patterns
If you think only elaborate patterns are the most impressive, think again. Sometimes, if done right, the simplest patterns can be the spookiest or the most extraordinary. Simple patterns are not only easy to carve but also makes your pumpkin look more charming.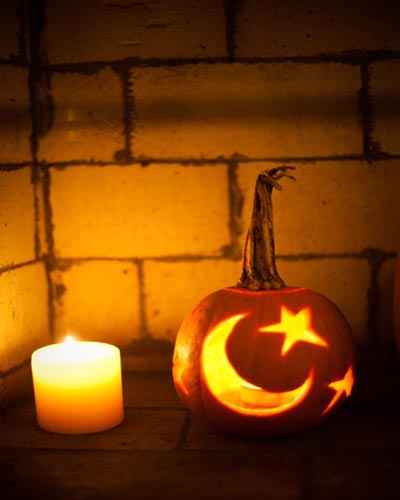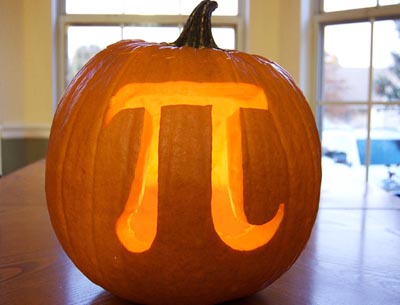 Image: DIYNetwork
Advanced Pumpkin Carving Patterns
Ambitious pumpkin carvers have come up with some really elaborate patterns. The most advanced patterns are the ones that look amazingly realistic.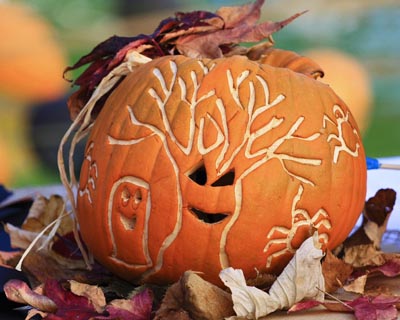 Image: PunchBowl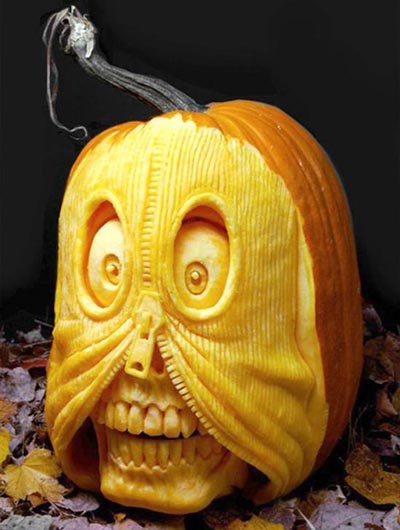 Image: Tinkatolli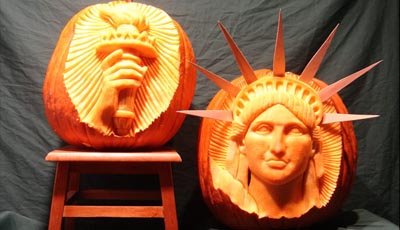 Some of these patterns are so incredible that it's difficult to believe that they're actually carved by hand!
Pumpkin Carving Patterns for Kids
Are the little ones eager to carve their own pumpkin this year? There are a lot of easy patterns that will be perfect for them. Generally, kids should stick to making faces on their pumpkins because they're the easiest. Whether they want their pumpkins to look sinister or friendly is up to them.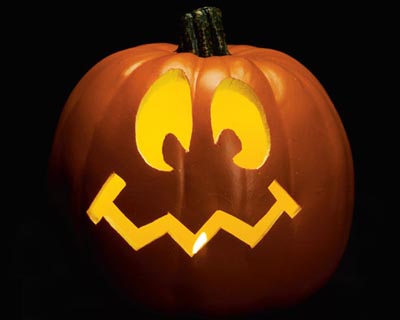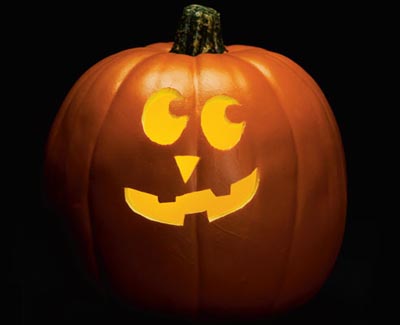 Small Pumpkin Carving Patterns
Whether you aren't the type of guy to go all out on his pumpkin carving or you simply can't risk carving too much on your pumpkin, smaller patterns are recommended. You know what they say: small but terrible!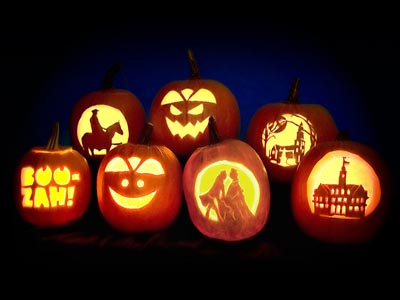 Harry Potter Pumpkin Carving Patterns
Are you a hardcore Potterhead? Carve a stunning silhouette of The Boy Who Lived on your pumpkin this year. Or how about the Golden Trio?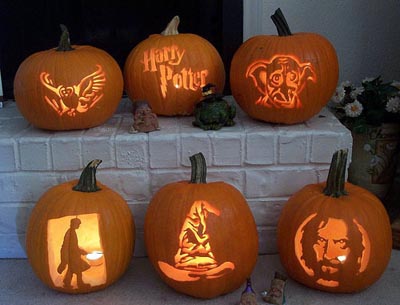 Better yet, the beautiful and magical Hogwarts! But if you prefer a more simpler design, you can always carve Harry Potter's signature round glasses and lightning scar.
Snoopy Pumpkin Carving Patterns
Who wouldn't want the lovable beagle on their pumpkin?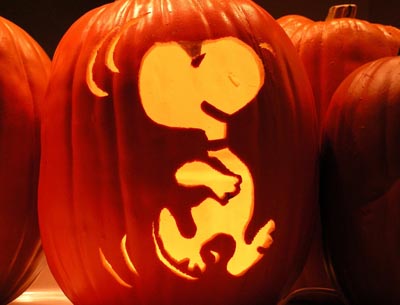 Snoopy is relatively easy to draw. Compared to other cartoon characters, his design is simple so it's perfect to carve on your pumpkin.
Image: WanderLustScarlet
Vampire Pumpkin Carving Patterns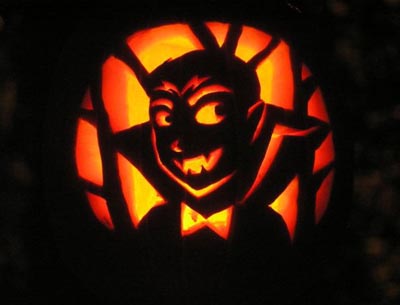 Now here's something you can really sink your fangs into. Vampire patterns are very trendy. I mean, who doesn't love vampires? You can either carve the sharp fanged vampire in his long coat form or in his bat form.
Image: Molempire
Toy Story Pumpkin Carving Patterns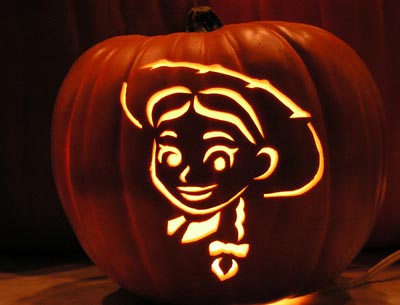 Probably one of the best Pixar films ever made, Toy Story-inspired patterns are great for all ages. Whether you choose to carve Woody, the loyal toy sheriff, or Buzz Lightyear, the brave space soldier, or any of the lovable characters from the movie, your pumpkin will have a creative as well as an ingenious edge.
Image: Flickr
Dog Pumpkin Carving Patterns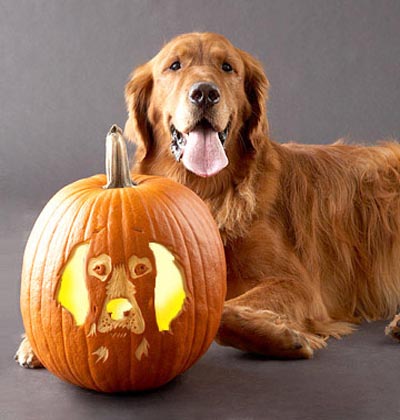 Dogs are man's best friend. Carving doggy faces on your pumpkin will surely have your guests delighted. You can choose a simple dog pattern or a complicated, detailed dog pattern.
Image: GoldenRetrieverForum
Dinosaur Pumpkin Carving Patterns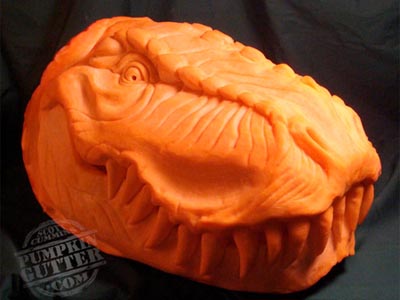 If you're a fan of Jurassic Park or simply a fan of the extinct reptiles, dinosaur patterns are for you. There are plenty of types of dinosaurs to choose from too! The cutesy dinosaur patterns are preferable if you aren't that confident in your carving skills.
Image: Toxel
Haunted House Pumpkin Carving Patterns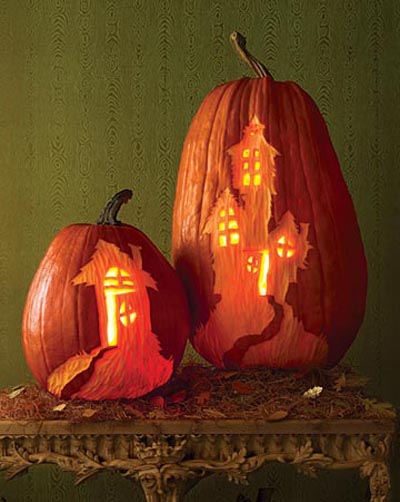 A typical Halloween pumpkin pattern, haunted house patterns are easy to design and fun to carve. Just make sure the house has a lot of angles. And add a few tombstones or bats as details.
Star Wars Pumpkin Carving Patterns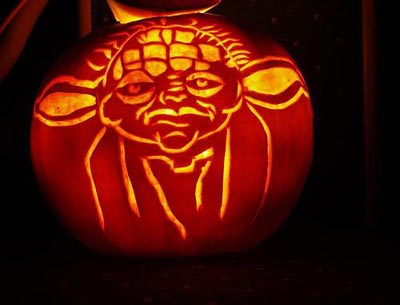 Fans of the phenomenal movie franchise will love these patterns. A Darth Vader pattern is relatively easy so long as you're careful. Other characters like Princess Leia or Han Solo will look great too. But if you're really handy with the chisel, you can even make your pumpkin look like the Death Star.
Image: ForkParty
Owl Pumpkin Carving Patterns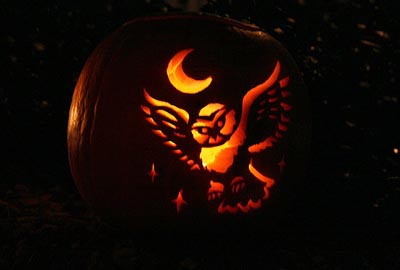 These wide-eyed birds will be a hoot at any gathering. Some patterns are designed to look cute while others look creepy and spooky. Owls are, after all, creatures of the night and are often associated with Halloween.
Skull Pumpkin Carving Patterns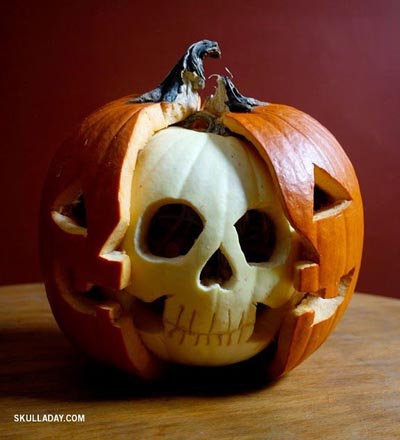 Give any onlookers a feeling of dread with this particularly morbid pattern. Skulls are symbolic of death and horror. There are many skull designs to choose from too!
Image: SkullDay
If you're a pirate fan, you can carve a jolly roger on your pumpkin. Or you can go for the classic hollow eyes, jagged square teeth, and triangle nosed skull pattern.
Werewolf Pumpkin Carving Patterns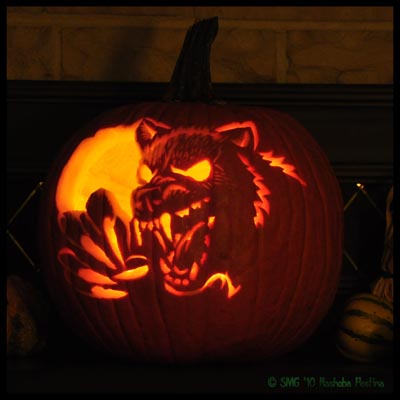 Image: Nashoba-Hostina
This fierce supernatural creature will definitely impress your guests. The patterns are a bit tricky though so be cautious. Also, for added effect, you can add an outline of a full moon in order to emphasize the werewolf's spook-tastic design.
Related Article: Halloween Party Games for Kids