The "wedding somethings" of old, new, borrowed, and blue can also be applicable in coming up with great wedding favors. "Something old" can be a classic giveaway symbolic to the love of the newlyweds. "Something borrowed" can be keepsake ideas of others, tweaked a little for personalization and variety. Depending on the motif, they can definitely be "something blue." The following wedding favor plans will definitely give something new.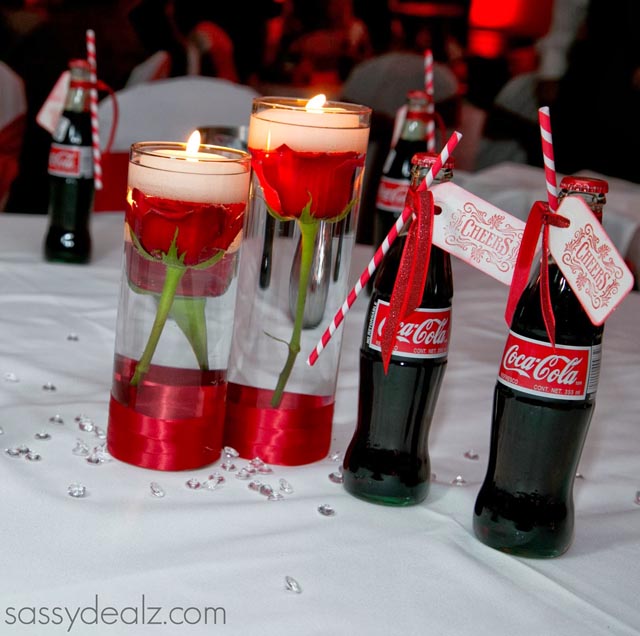 This simple wedding favor idea makes use of Coca-Cola bottles (with contents). Simple, sweet, inexpensive, but very unique, these giveaways are adorned with red ribbons, red-and-white striped straws, and "cheers" tags. Definitely a sweet household treat your guests would love to have anytime.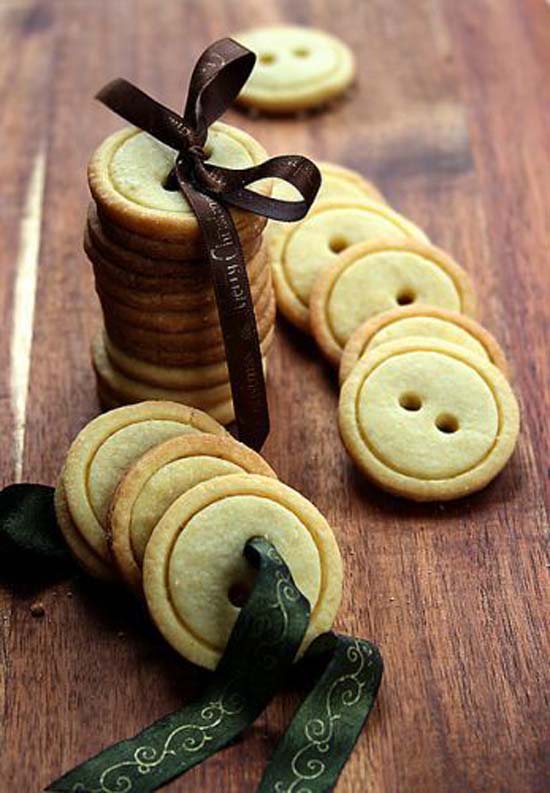 This is a very cute and delicious wedding favor idea. All that is needed to be done are baking and stacking. Bake cookies the shape of buttons (with holes). Pile them up and bind them together by letting a ribbon sew through the button holes. This is a thoughtful treat to grace your wedding day.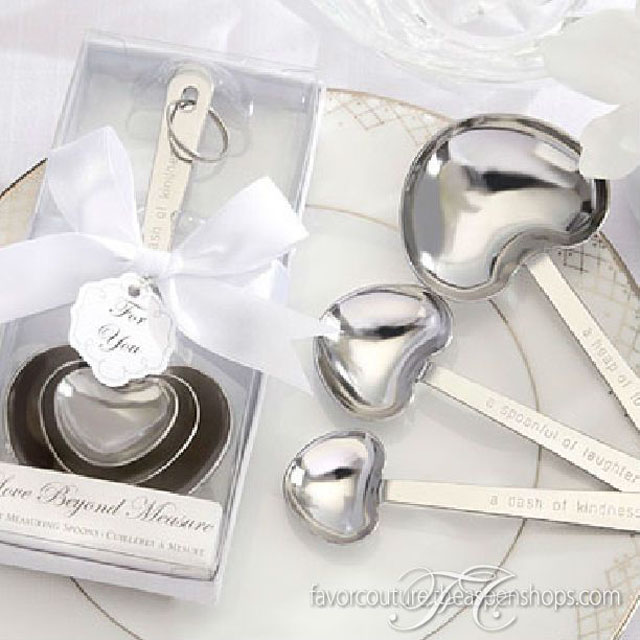 Silverwares can be good wedding favors. Using measuring spoons the shape of hearts, your gratitude to your guests for their presence can never be measured. So is your love for your better half. Keep them on their box and add tags with messages suitable to the occasion. And every guest will go home with a beautiful wedding favor which is also very useful.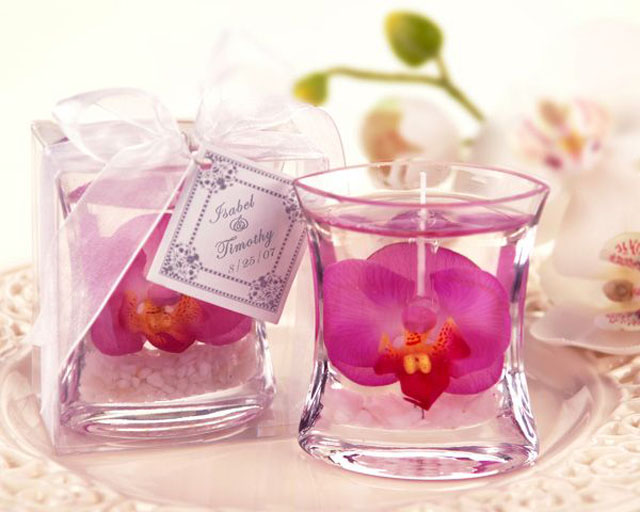 Classic, fragrant, and useful (in its nature or as a decoration), these candle wedding favors are hard to ignore. They come in transparent so a flower inside can be a beautiful addition. You may house them on a glass-like clear plastic box. All that is left to be done are knotting a ribbon and attaching tags.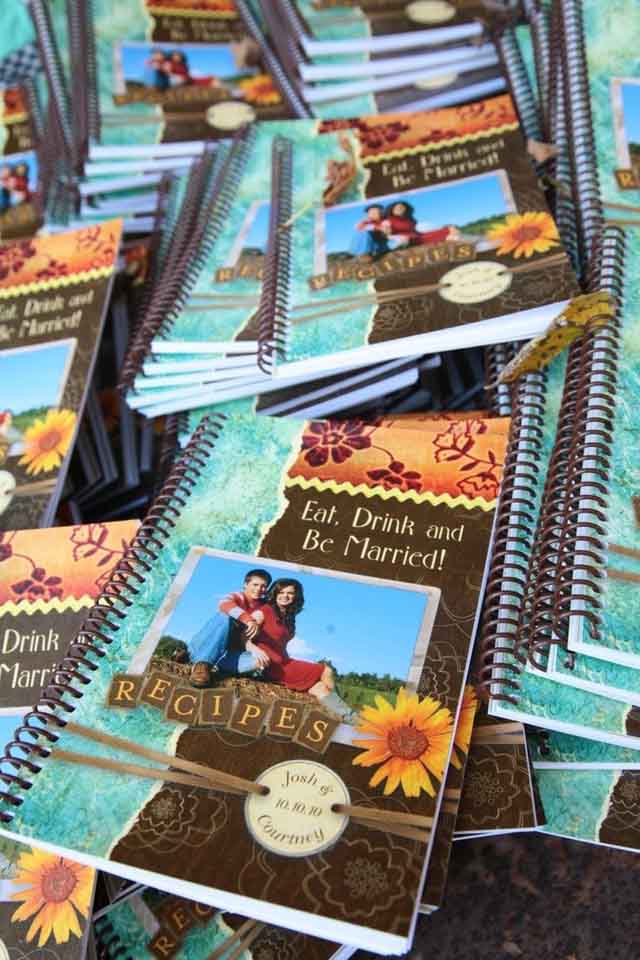 Share your most favorite recipes as a couple to your guests by giving recipe books as wedding favors. You may design your own cover by layouting it with a couple picture and the date of your nuptials, and other relevant captions. You are spreading the love through the dishes you enjoyed together.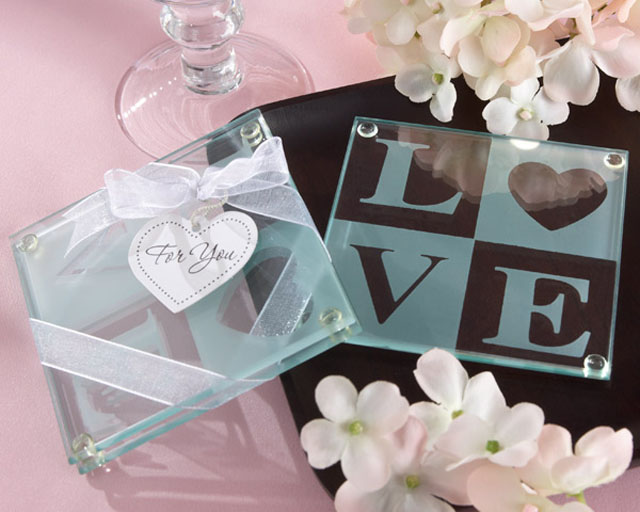 Coaster can make great wedding favors. Simple but decorative and useful, they also come with statements. And they are not hard to find. You may personalize them by adding laces, ribbons, and tags where your thanksgiving remarks are written.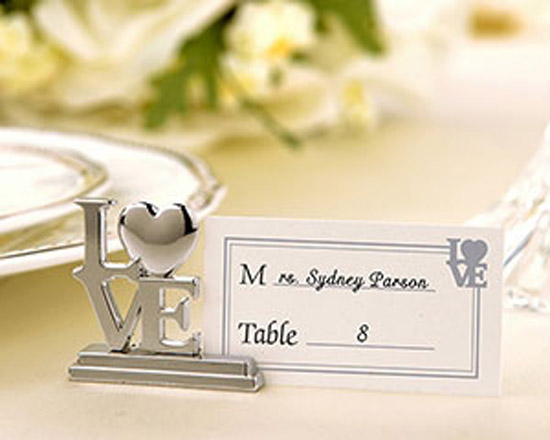 These silver place card holders are screaming LOVE. The perfect word to summarize your perfect wedding day. You may make use of them as wedding favors by holding a card indicating table assignments for each guest. That way, it becomes extra personal.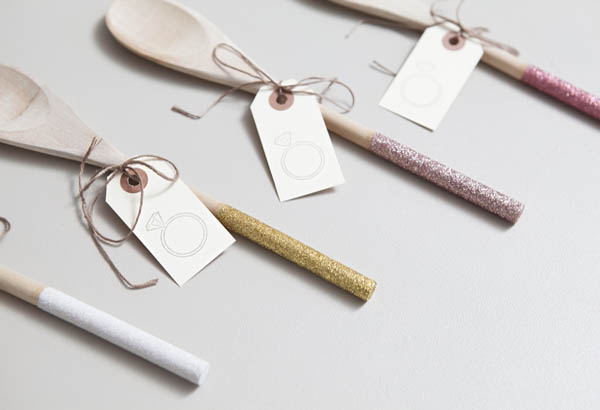 A cool wedding favor can come in the form of a wooden spoon. Classic, iconic, and actually useful, wooden spoons even are not hard to find and not tedious to craft with. Wrap them with a ribbon of preference and a tag and you have a souvenir dear to everyone.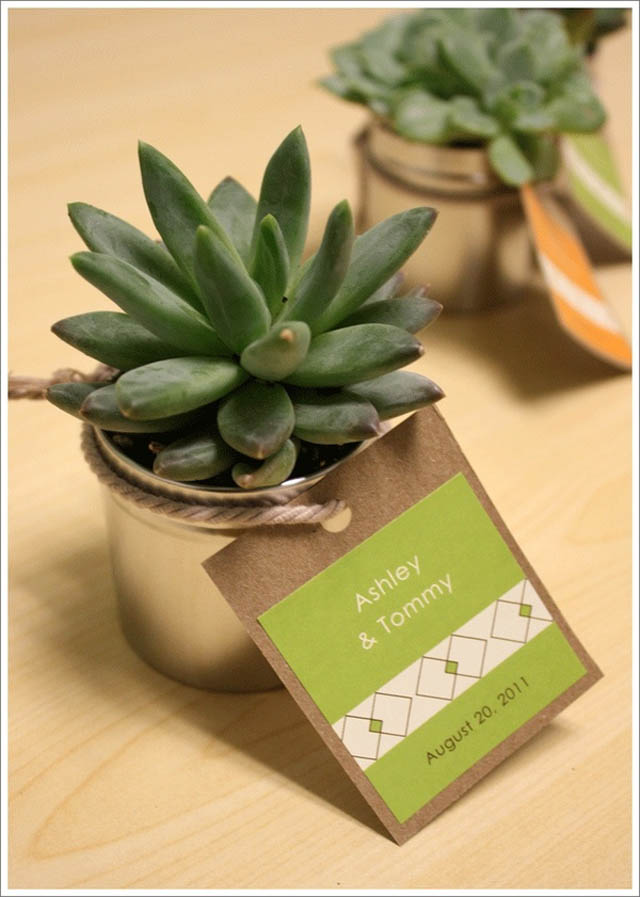 Here is a great idea for a wedding favor. It is unique because it is a living souvenir. A small plant. You may choose from aloe vera to basil and lavenders, there is quite a wide array of pot plants. They are only sure to grow as your marriage progresses. Don't foget to label them up, so your guests would know which date their garden has start.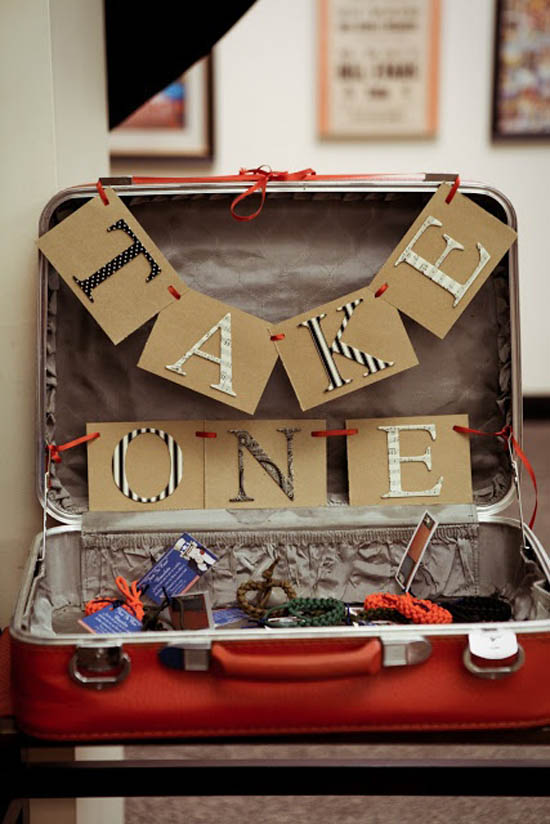 There are definitely strings attached in this milestone event. And that can be perfectly symbolized by your wedding favors of strings. These colorful string bracelets would really be remindful of your wedding day. Since they come in different colors, delegate to your guests the act of choosing what they prefer. You can set up a wedding favors nook in this regard.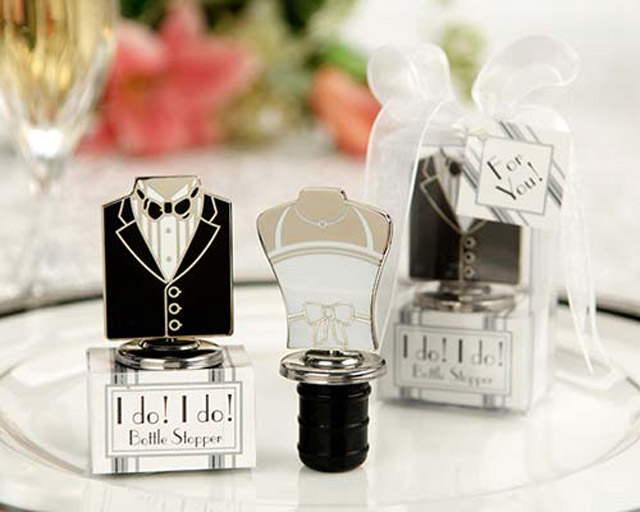 If you want a unique wedding favor which is depictive of your wedding, you may consider these wine bottle stoppers. They are household useful, and their designs are a groom's tuxedo and a bride's wedding gown. You may sort them into the gender of your guests. A sure smile bringer.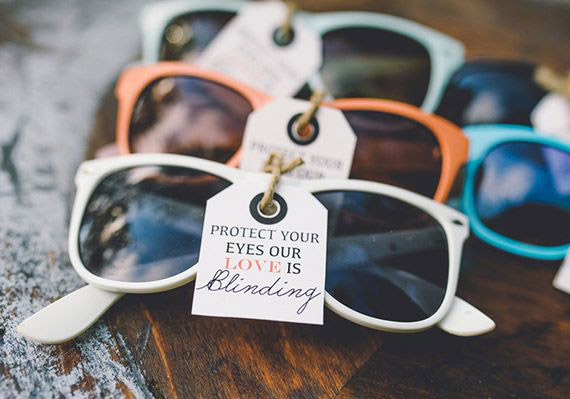 Sunglasses are great wedding favors. That is something new and functional especially on a midday garden or beach wedding. If that's the case, party favors should be handed on the first part of the celebration. The uniformity in your guests would also look good in pictures.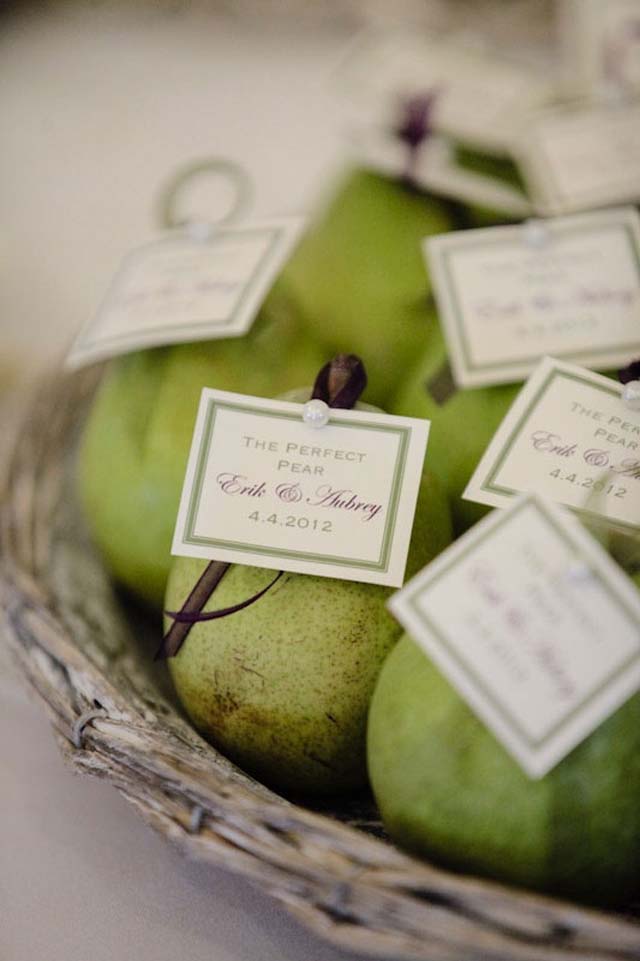 A box of sweet meringue can make a good wedding favor. It is summarily descriptive of how a wedding should be – sweet, colorful, and well-prepared. You may choose colors according to your motif, and what could be complementary to your box, ribbon, and tag. Newlyweds may surely melt with overwhelming love on their wedding day, but at least their sweet, edible party favors do not.