Through the years, there have been countless head-turning Rihanna hairstyles. The R&B diva has been described as a hair chameleon for a good reason! This fashion-forward glamorous star has had so many hairstyles that it's never a surprise if she chops off her luxurious locks and sports a spunky pixie, or if she goes from formal wavy to funky curly. Rihanna constantly reinvents her look and she's never afraid to try out a completely different style.
Whether it's just a simple hair color change or a drastic full-on cut, the famous celebrity is as bold and daring as her musical performances. It's obvious to anyone that one of Rihanna's favorite accessories is her versatile locks. Despite her constantly changing hairstyle, one thing is persistently certain: no matter what style she chooses, be it a bob or a pixie or an updo, Rihanna always manages to don her dos glamorously. Nothing ever looks dull on this star. She expresses herself not only with her music but also with her hair! It's no wonder trendy gals are always rushing to copy the latest Rihanna hairstyle.
Rihanna Bob Hairstyles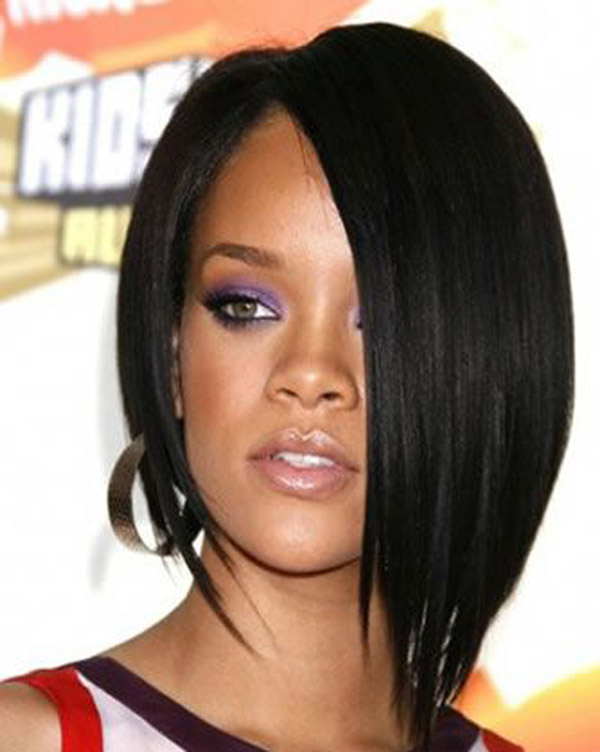 This sexy do gave Rihanna a very chic but casual look. With blunted edges and straight bangs, Rihanna's bob definitely turned heads. This is one of Rihanna's tamer cuts. Easy to style and easy to manage, anyone can sport this style.
Rihanna Long Hairstyles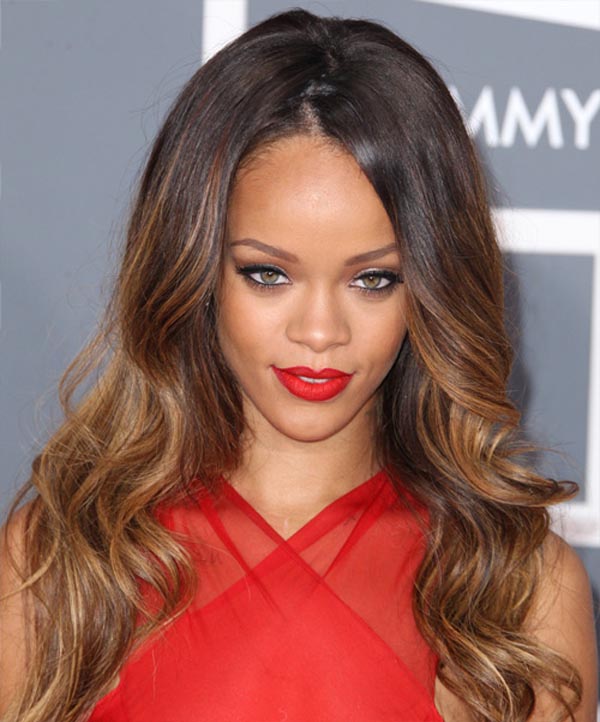 Flowing tresses can give any woman an extra girly appeal. On Rihanna, long and luscious locks look absolutely fabulous. Whether she gives her locks some curls or a few waves, her long hair is always dazzling. To recreate the Rihanna look, you need to work on the texture of your hair. Remember how Rihanna often goes for full styles. And you should consider dying your roots to really get her look.
Rihanna Curly Hairstyles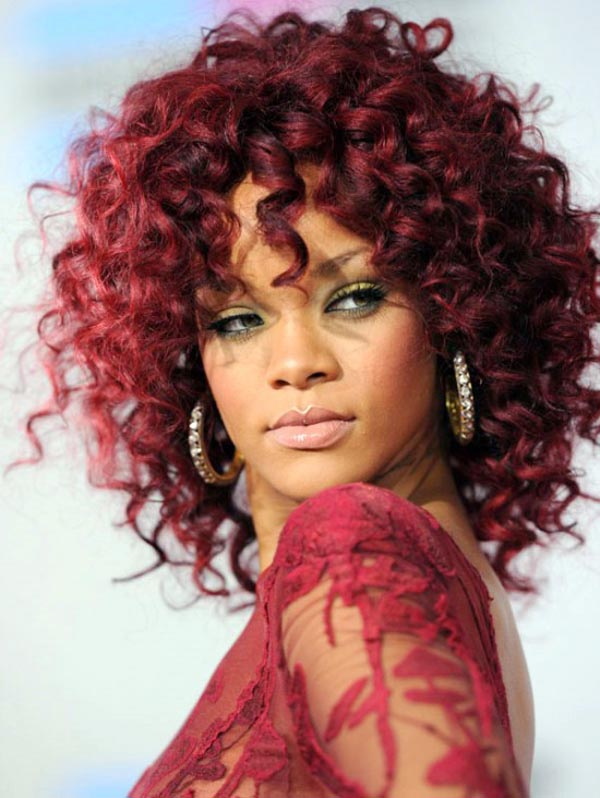 Gorgeous curls can really make a difference. The R&B queen seems to have a certain affinity for curls as she can rock them in any kind of style. Bouncy curls, corkscrew curls, finger curls – this girl looks glamorous in them all! If you plan on copying her curls, you first have to determine whether your hair is up to the task. The density and texture of your hair needs to be efficient enough to carry the curls properly. That said, just keep in mind that complimenting those ringlets with a touch of color on your face (particularly on your lips) is definitely recommended.
Rihanna Red Hairstyles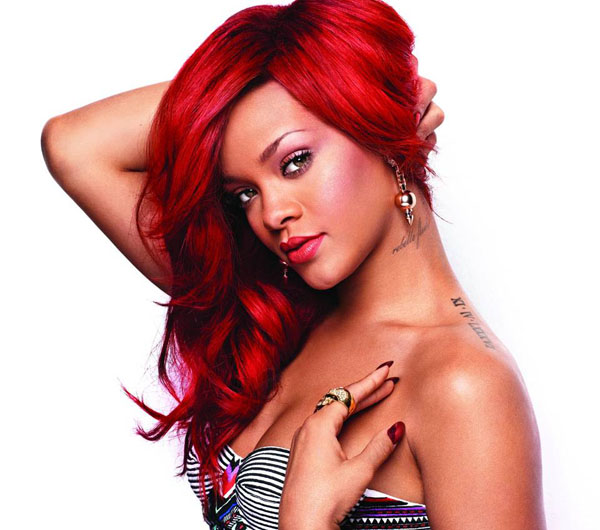 Rihanna once admitted that one of her all-time favorite hairstyles was her fiery red do. Nearly everyone will agree that those daring locks definitely gave the fierce star an edge. Her red hair garnered a lot of attention. Red is hot and daring and sexy – just like Rihanna! Stylish followers should always keep in mind to get the shade of red that suits your skin tone. Do your homework first, ladies!
Rihanna Mohawk Hairstyles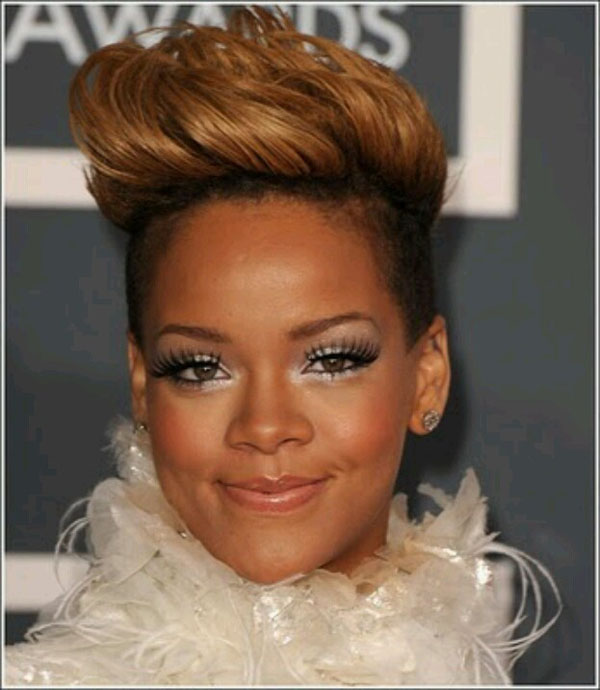 A Mohawk is indeed such a powerful hairstyle. Only the brave can manage a Mohawk with ease. Punky and edgy, Rihanna gives a whole new meaning to the do. Again, Rihanna's style is all about the texture. Swayed to one side or teased upwards, this style can be experimented with greatly. This bold do is perfect for both casual and special events.
Rihanna Shaved Hairstyles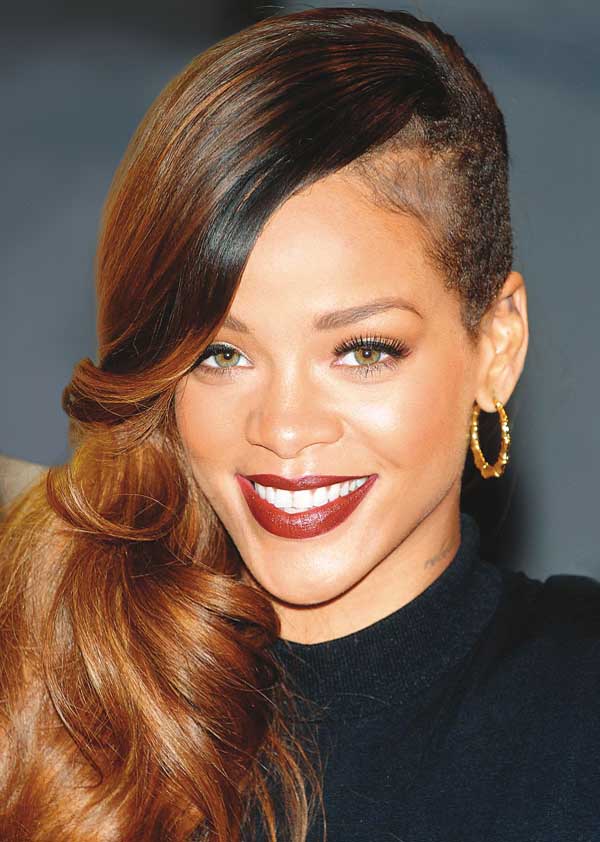 This is one of Rihanna's most shocking hairstyles of all. Not only did she prove that she can part with huge sections of her beautiful hair in the name of style, but also that she can look just as fabulous and girly with a shaved hairstyle. Generally, there are two ways one can go about with a shaved hairstyle. There's the short shaved hairstyle and the long shaved hairstyle. Rihanna has tried both styles and looked, unsurprisingly, beautiful in both. Short styles can be played around with a lot assuming you have the right equipment and hair styling products. Swept up or wavy wonders or even straight and swayed – short hair is very flexible. But for those who want to try out this style but can't bear to chop off those elegant tresses you've worked oh-so hard to grow, you can try the long shaved hairstyle. Basically you just shave one side of your hair and leave the rest as is. This glamorous style can be experimented with a lot so you'll never get bored with it.
Short Rihanna Hairstyles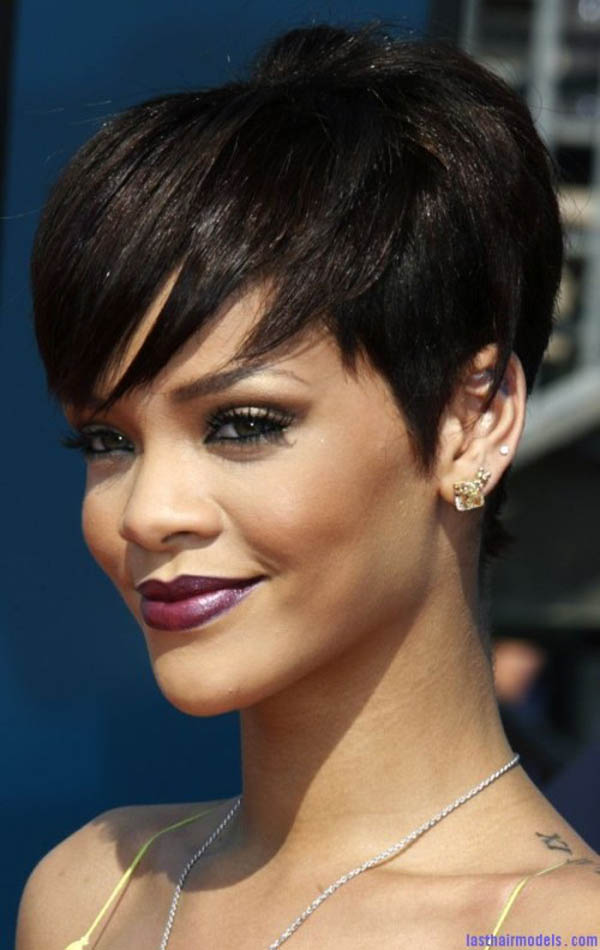 Undoubtedly, Rihanna is one of the celebrities who started the short hair trend that has swept the fashion world by storm. Short and super short hairstyles look stunning on this beauty because it highlights her gorgeous face. Rihanna has tried out countless short hairstyles from the wicked pixie cut to the quiet pageboy and hasn't failed to impress us all.
Rihanna Updo Hairstyles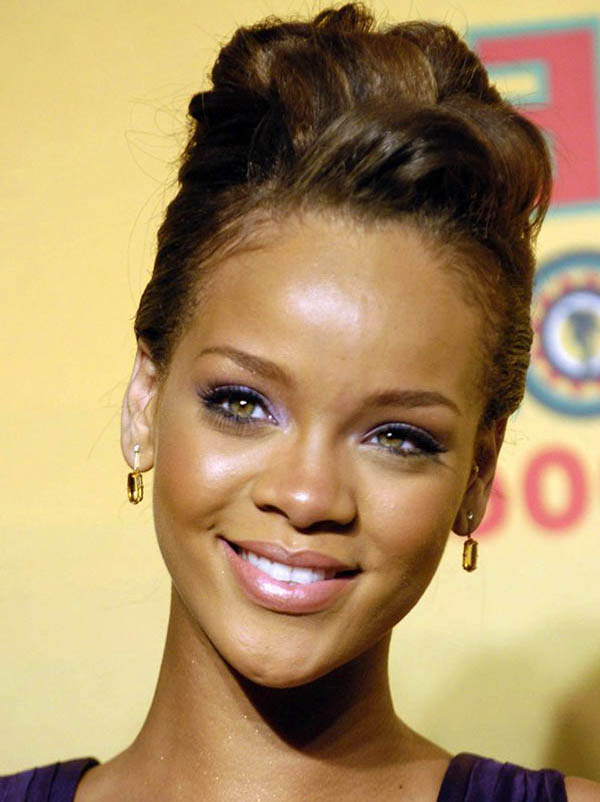 Updos are one of Rihanna's specialties. With her gorgeously voluminous hair, updos are not only practical for the beloved energetic celebrity, they're also very chic and sassy. Curls with side bangs are Rihanna's favorite complements with her updos. They softly frame her face while giving her do an extra zest. If you want to get an updo like Rihanna, make sure to accessorize. Scarves worn as headbands, in particular, are very distinctive of Rihanna. They're cute as well as functional!
Rihanna Medium Hairstyles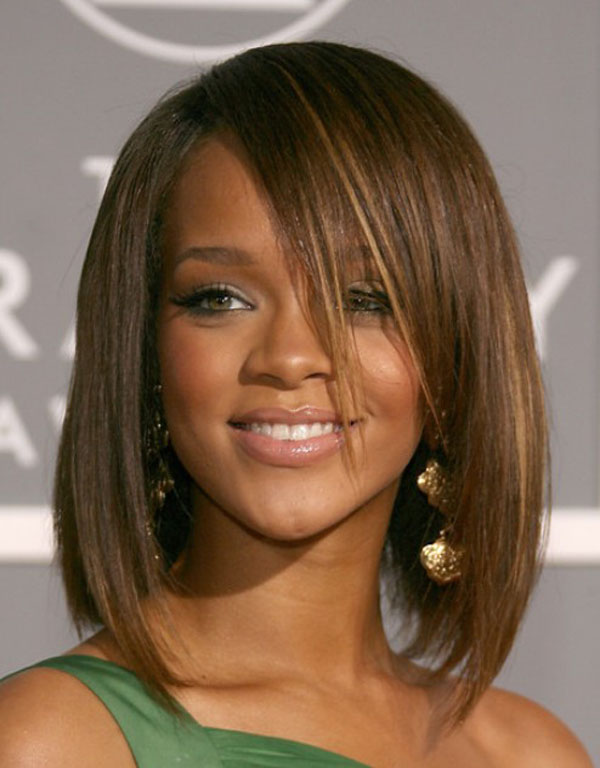 Not too short but not too long, medium length hair is the glamorous "in between" hair length that can be styled in numerous ways. Rihanna's usual approach to mid-length hair is lots of volume and lots of bounce. We've all been enchanted by her wavy locks and stunned by her rich and explosive curls. Her straight and medium length hairstyle is very formal and full. This girl definitely knows how to catch people's attention regardless of the length of her hair. The possibilities are absolutely limitless with her hair!
Rihanna Weave Hairstyles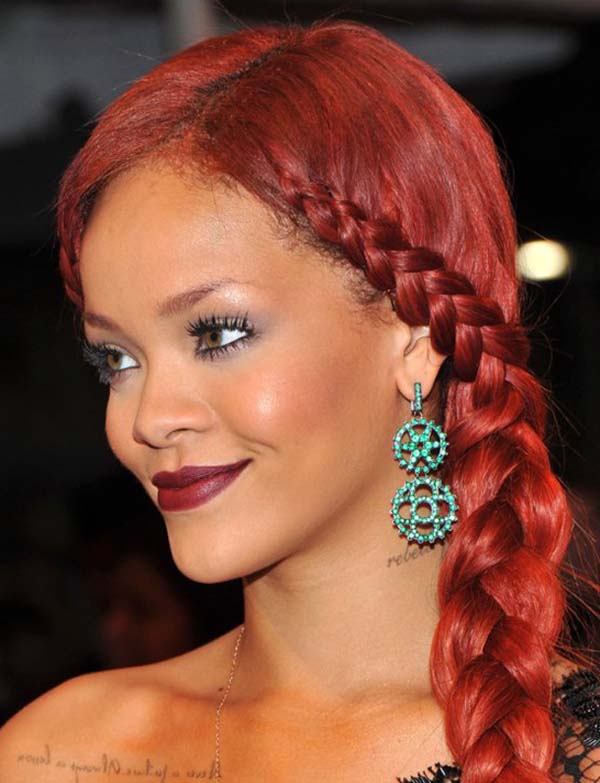 Rihanna's weaves are undeniably enviable. The Barbados beauty can sport her weaves glamorously both with her long hair and her short hair. To achieve a Rihanna-like look, try weaving only one side of your hair. Add a few waves to the rest of your tumbling locks and dye your roots a bit darker and you'll look as cute and spunky as Rihanna.