Most of us have a common problem during holidays. It's not actually a problem for what it is. But surely, we all want to give the best and meaningful presents to our loved ones. Here are a couple of ideas on Christmas gifts.
Yes, Christmas is still a few months away. It's never early in a year to think about what to buy for the upcoming holidays. Save yourself from crunching in the last minute for meaningful presents and get some fresh innovative ideas that may give a lasting impression to your loved ones the whole year round.
Stop shop-crashing before the last days of Christmas and get some ideas now. It's about time that you enjoy the holiday for what it is and what it's all about. Here are some ideas on Christmas gifts that will stop the brain-wrecking, nail-biting experience.
Christmas Gift Ideas for Men
Swiss Army Shades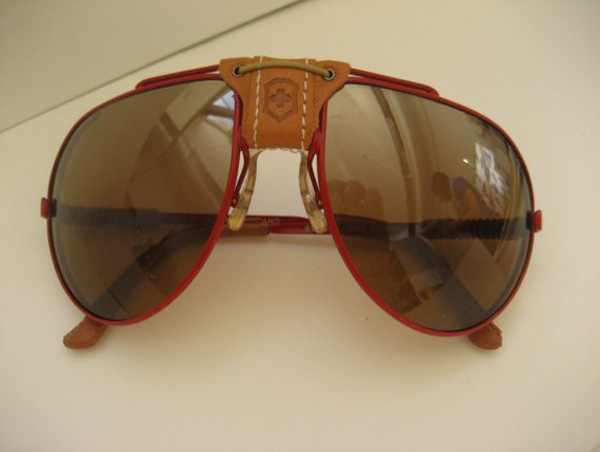 The maker of this product, Wenger and Victorinox, are also the ones who built the Swiss Army knives – the personification of male angst. This kind of product is designed for a whole year round of elevated masculinity but with the benefit of eye protection. It's a perfect Christmas gift that a man can wear on any occasion.
Masterbuilt 30-Inch Electric Smokehouse Smoker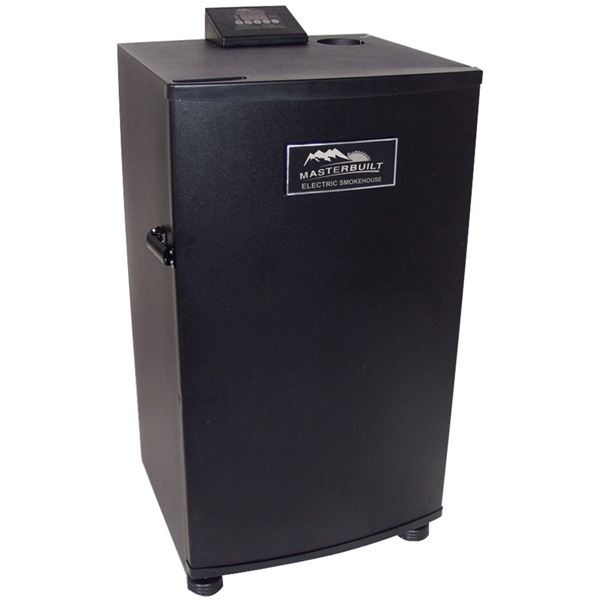 Who says that a man can't be in the kitchen? This chunk of a gift will change an amateur into a pro and incidentally enough, it doesn't lessen his masculinity. Smoking barbeque at home will be much fun with this smoker that meets the traditional barbeque-making with technology.
Oregon Scientific Time & Wireless Charging Station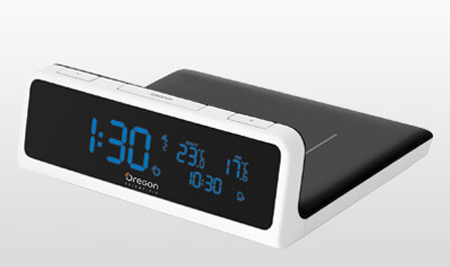 Put a charger, a clock and a wireless device into one machine and you get this innovation. It is unique combination of an alarm clock and a charging station that will come in handy the whole year round. And yes, it also has a temperature display.
Da Vinci Leatherette Backgammon Set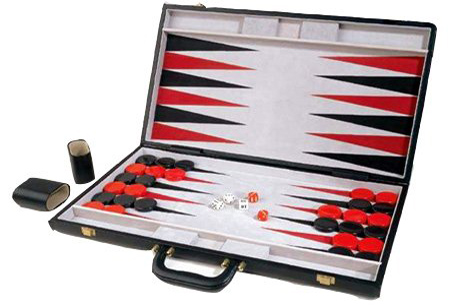 Do not judge this by its name. The words "Da Vinci" and "Backgammon" may seem like it will siphon all the juices of anyone brain but this seemingly-old fashioned game is brought to a new level of enjoyment that will shake boredom anytime and anywhere. Board games are always fun and handy.
Mapicases Tion iPhone 4/4S Leather Wallet Case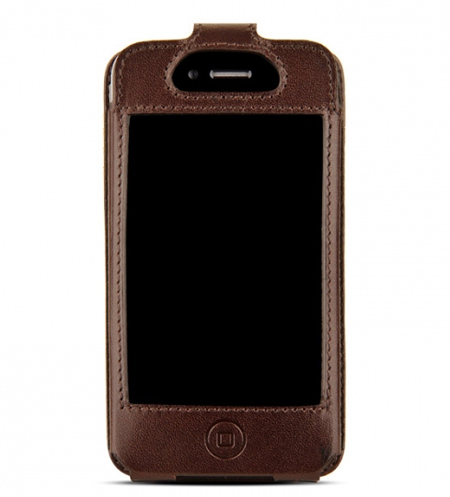 Most guys find it hard to look for a place to keep their must-not-leave-at-home stuff when they go out. It doesn't have to be a purse or a handbag if guys don't want to. It doesn't have to bulge and we know you don't want it to. It can be this Mapicases Tion iPhone 4/4S Leather Wallet Case – a comfortable way to hide the stuff that guys in have to carry in wallets that protrude.
Christmas Gift Ideas for Women
Kate Spade Desktop Calendar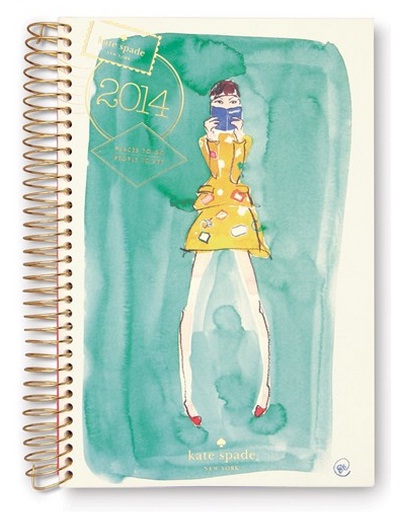 The modern world is a place of women busying in work, school and leisure. With her hectic schedule, this Christmas gift makes it easier for a lifestyle that fits the fast-paced economy.
Williams-Sonoma Hot Chocolate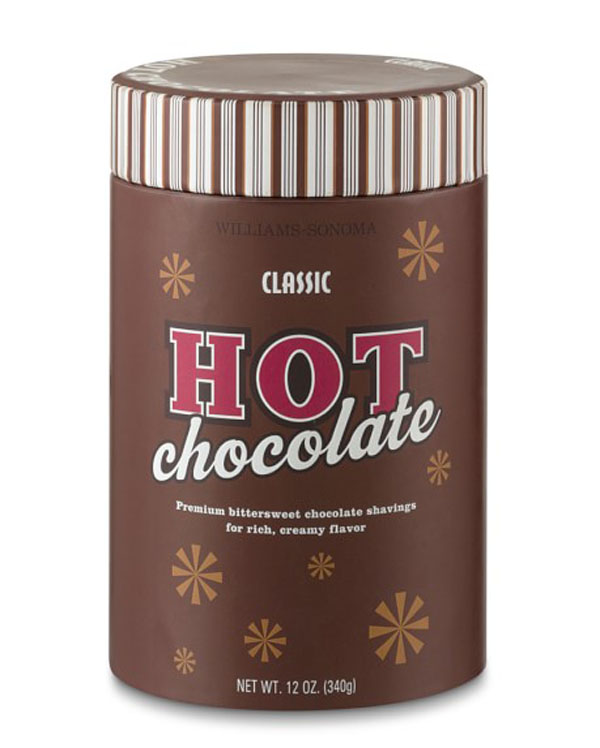 There's a stereotype that women love chocolate in any occasion. This Christmas season, it's time to prove the hypothesis again by giving her something to warm the holidays. After all, the best way to a woman's heart is through her stomach.
One year Subscription of Vanity Fair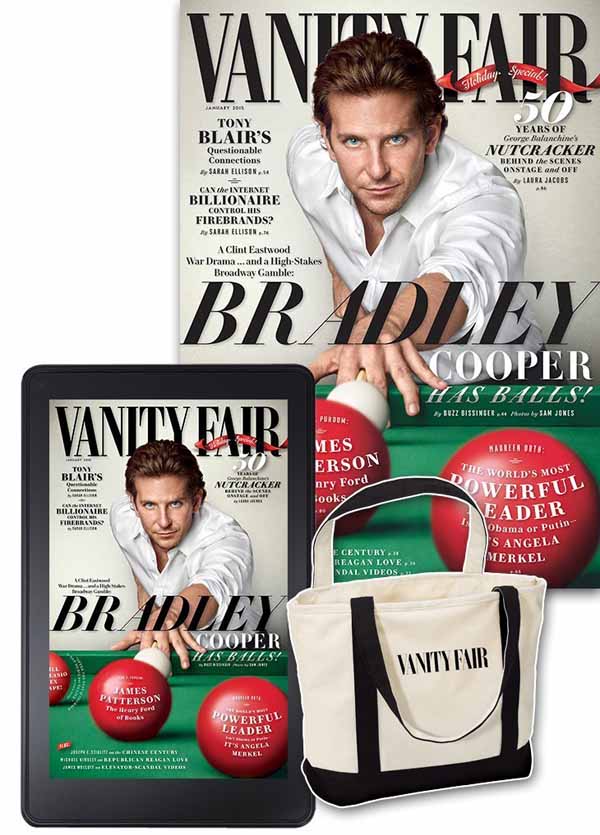 Every woman in the world would like to get her hands on this magazine. A one year subscription would be the best thing to give her leisure and an updated look on a magazine that views every trend there is – from pop culture to politics.
Recycled Windshield Bubble Vase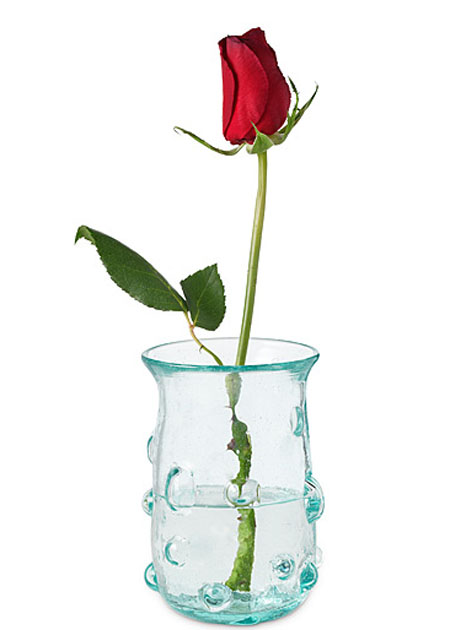 At first it sounds a little off to give her a vase for Christmas, but sometimes the oddest things can also be the sweetest. Try giving her this non-conventional ornament that will make her Christmas memorable. And yes, this is also eco-friendly – perfect for girls who adore nature.
OPI Burlesque Holiday 2010 Nail Polish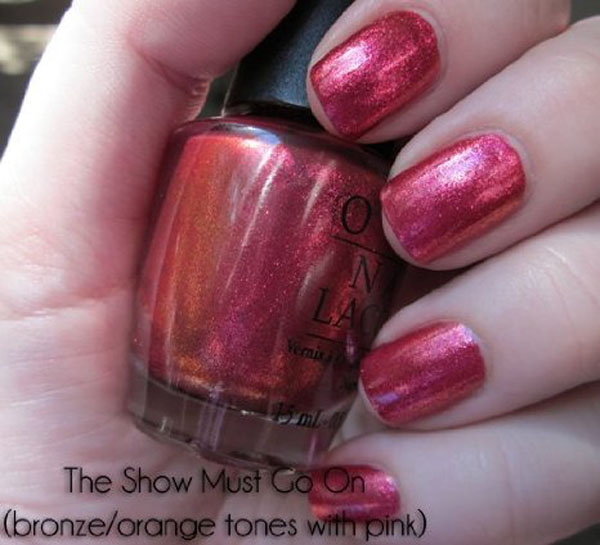 Pamper her even more by giving her something for her nails. Make a girl sparkle for the Christmas season and on any occasion.
Homemade Christmas Gift Ideas
Handmade Notebook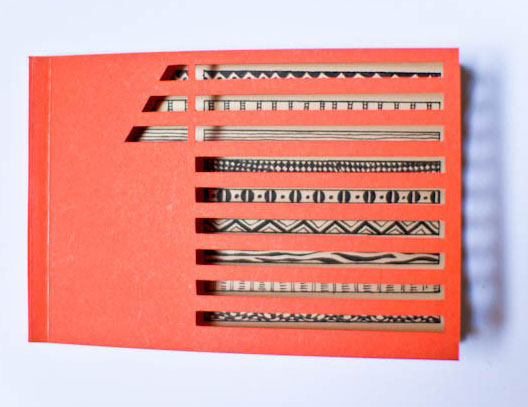 Aside from the fact that this is easier to make, this kind of Christmas present will also come in handy on any occasion.
Handmade Decorations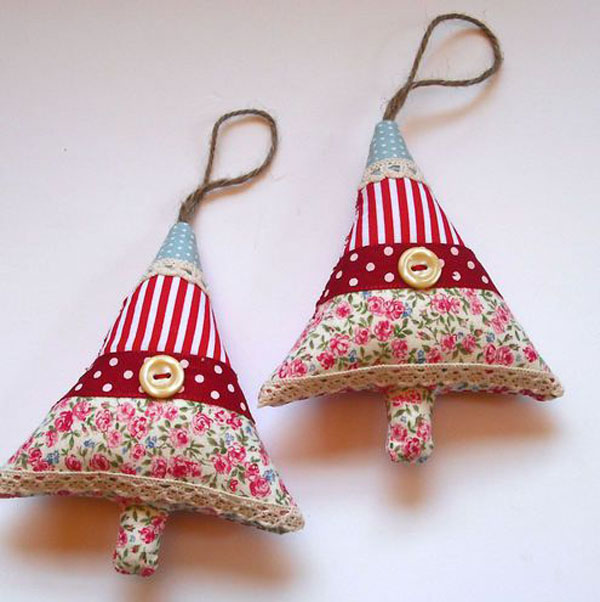 Christmas won't be a special holiday to end the year without decorations that will truly create a lasting impression for the whole family. Making handmade decorations can also turn into a bonding that the family will enjoy.
Homemade Fruit Extract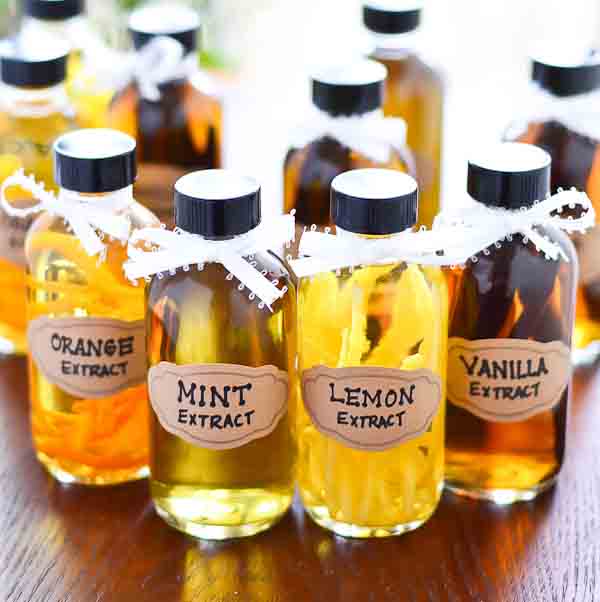 The preparation for this gift is simple and thrifty. This Christmas present will also be useful the whole year round.
Wire Wrapped Ring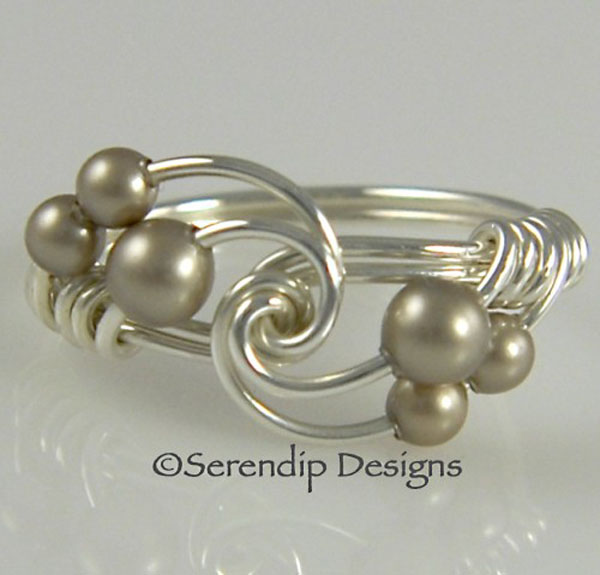 Innovative with a touch of personal creativity, making this gift is as fun and easy as giving it to the recipient. You don't have to buy an expensive 34,987 karat of diamond or gold priced with six or more digits in order to give a ring as a Christmas gift.
Gift Basket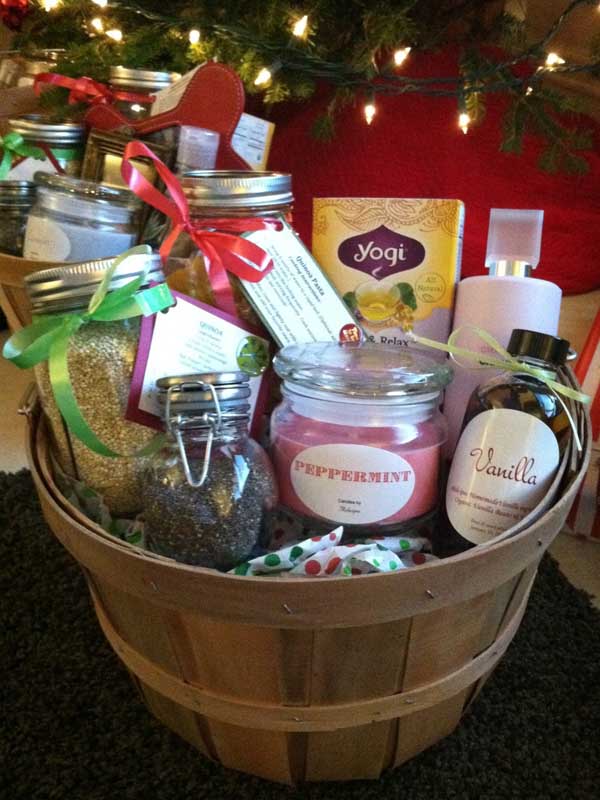 To celebrate the occasion for its symbolic importance, a gift basket is the easiest homemade gift the can be accomplished creatively with a variety of personal touches.
Christmas Gift Ideas for Mom
Candy Floss Maker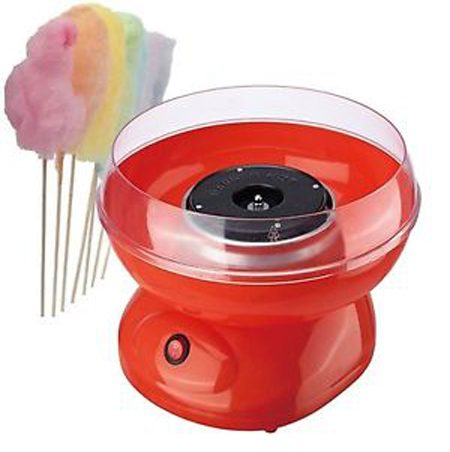 Sometimes it's not really all that bad to satisfy your kid's sweet tooth, especially in occasion such as Christmas. This gift will save time and make any other occasion fun and memorable for the whole family and make the moments even sweeter.
Handbag Organizer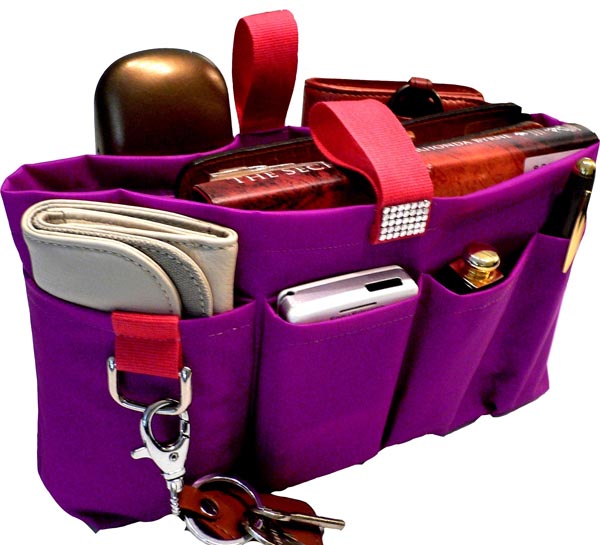 Especially if your mom's not the kind that usually stays at home, she'll need something that will organize her important stuff from office papers to baby bottles.
Hot Stone Therapy Pack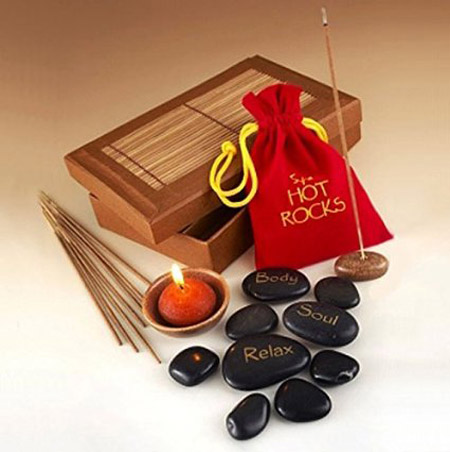 Give your mom a day-off at home to relax by giving her this meaningful Christmas present that will pamper and make her feel the joy of the holiday.
Mini Cupcake Maker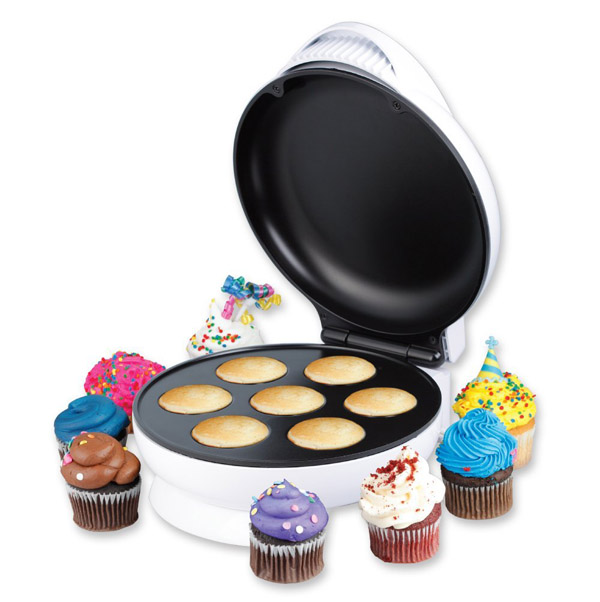 Making it easier to prepare those holiday cupcakes will be big help for your mom in the kitchen. Make this Christmas snow with cupcakes and give her this as a means to remind her that cupcake-making is always a bonding that the whole family can share.
Sound Asleep iMusic Pillow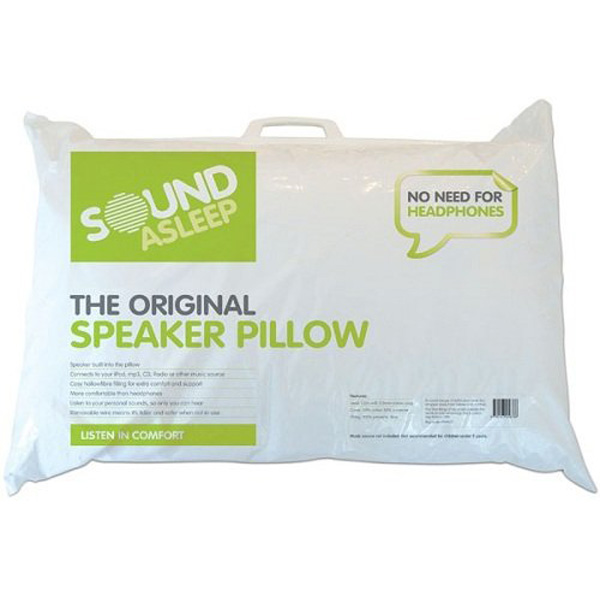 Tuck your mom to bed and give her a lullaby through this Christmas gift that will make her nights more comfortable and restful.
Christmas Gift Ideas for Dad
Monogamy Adult Couples Game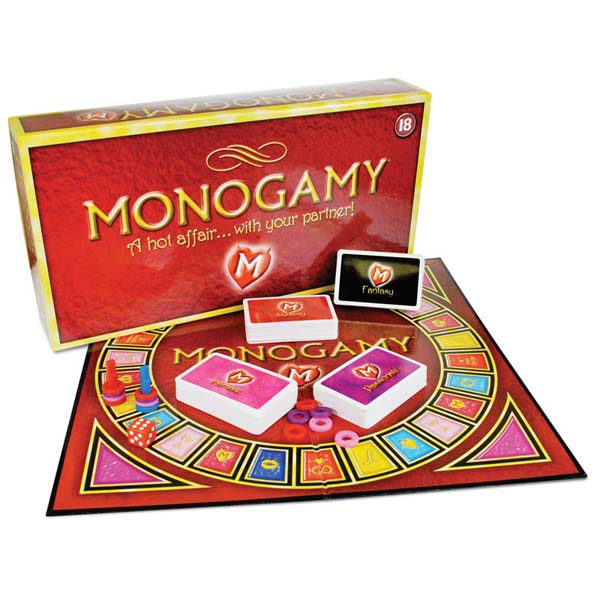 Warning: All outcomes of this game do not directly connote real-life events, people and possibilities. Simply put, this is an ironic adult game that will graphically, but not in actuality, tests the fidelity barometer. As a Christmas gift, this will create a new level of bondage between mom and dad.
Tea Infuser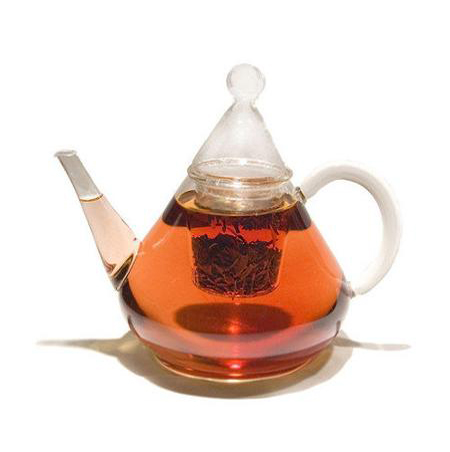 Make your dad's tea time different form the usual afternoon habit. The tea infuser is something that will make him relax and shake off that all-year round stress.
Personalized Pajamas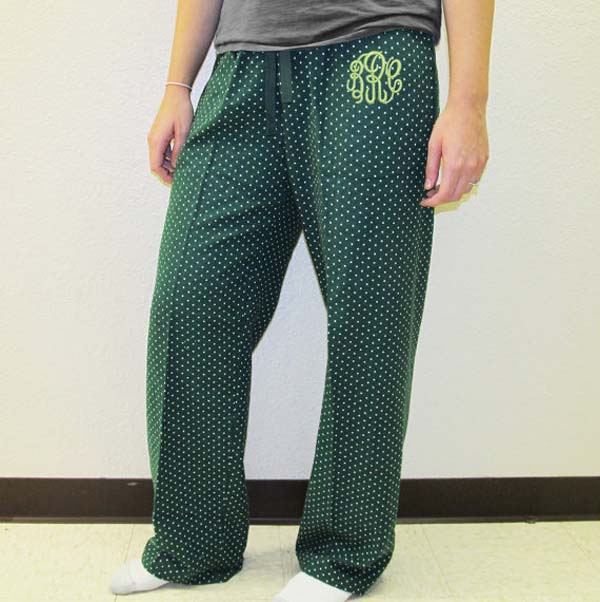 Now this kind of Christmas gift is actually very sweet to give to your daddy. It reminds him that you care about the most important part of to end his day: sleeping.
Portable Barbeque Grill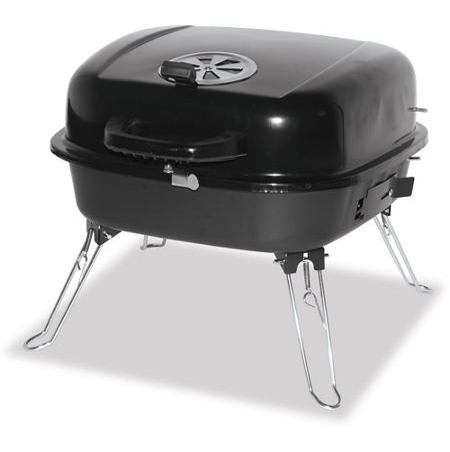 We all know that Christmas won't be a holiday without having daddy to make barbeque for the whole family. Make your dad's holiday by giving him something to perk up his barbeque-making abilities.
Cozy Laptop Work Station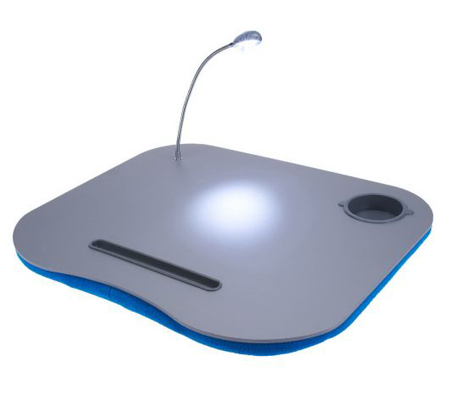 Working doesn't have to be crunch time for your dad. For the Christmas holiday, try to make him forget about work overload and stress by making him know that you care.
Christmas Gift Ideas Girlfriend
Design Your Own Perfume Set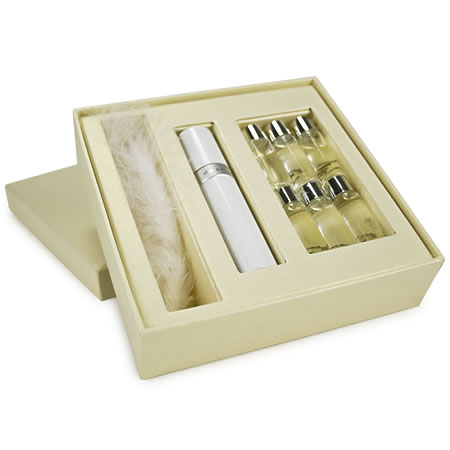 Make this Christmas memorable by giving something that will please the senses the whole year round. This gift is something that is both unique and special, making this holiday even more memorable.
Underwater Light Show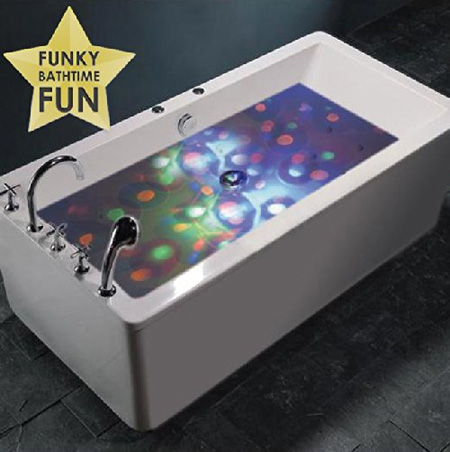 Bring out the childhood in her through this Christmas present. What better way to spend the holiday than spending time and frolicking in colourfully bright-lighted water.
Silver Heart Necklace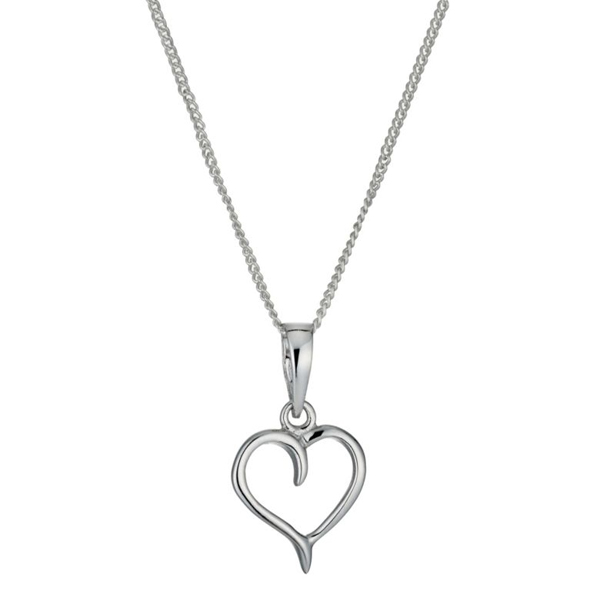 A kind of Christmas gift of this calibre will make her holiday season romantic and memorable. Traditionally, girls like to be pampered with something that glitters. We're just here to re-affirm that.
Chocolate Pills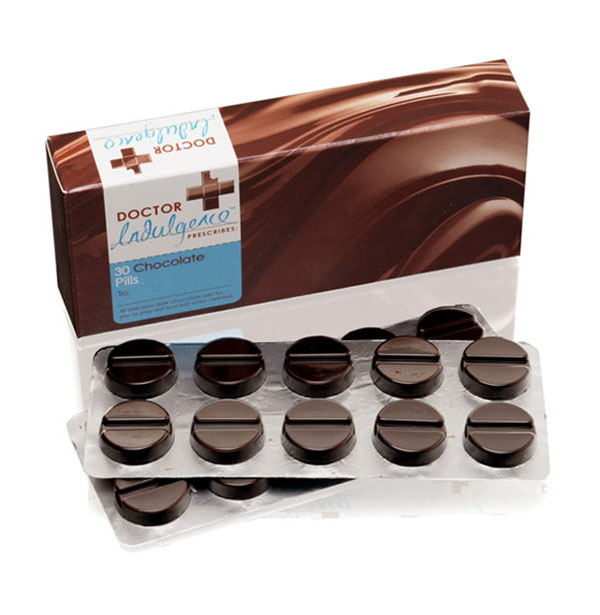 If you're looking unique to quench her desire for something sweet for the holidays, this is a strong recommendation. For one, there's nothing more romantic for the Christmas holidays than chocolate.
Personalized Heart Key Rings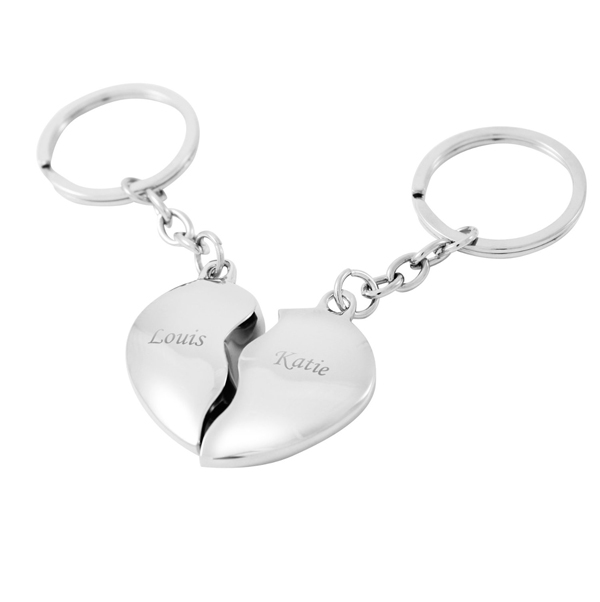 Nothing is more special than forging your promises for each other this Christmas season. These key rings with a personal touch will truly be a reminder of your commitment for each other the whole year round.
Christmas Gift Ideas Boyfriend
Panasonic Three Blade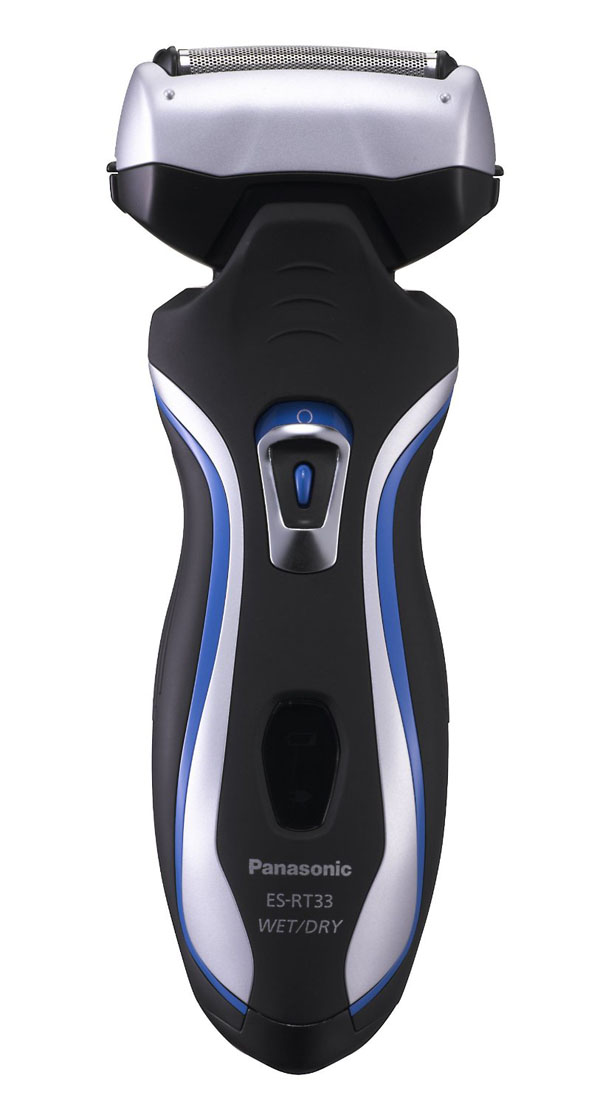 And because he will claim that it's a man's world, try hauling his ego through a gadget that uplifts manly dignity.
Heating Blanket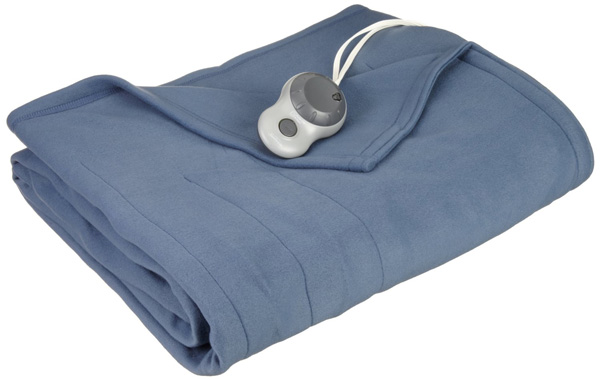 Because you can't always be there to squeeze him when the frost bites, this may just do the job. It probably may seem unusual at first to give him a heating blanket for the holidays. But think about it, the holiday season will probably have a cold weather. He'll need this to keep warm.
Chess Bottle Stopper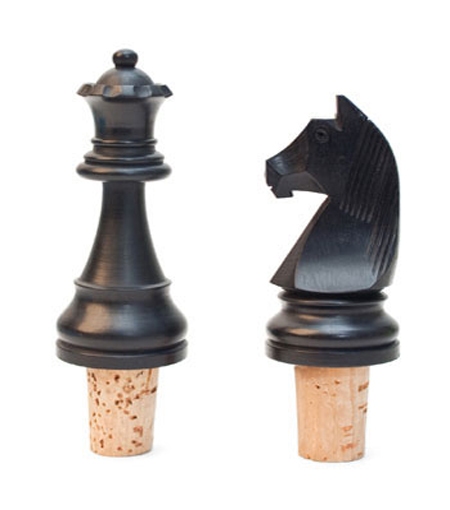 If your boyfriend is the type who likes to play board games, here's a little something that he'll truly want to keep. Even if your guy isn't a a fan of chess, this will still be something cute to give him for the holidays.
Wireless Photo Printer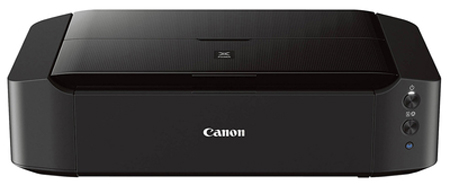 Make those moments with him last forever by collecting the memorable images. We mean that without the usual flops of hassling over complicated applications to get the job done. With respect to the usual printer, this wireless photo printer is fast and is designed to capture every moment you spend with him.
Cuff Links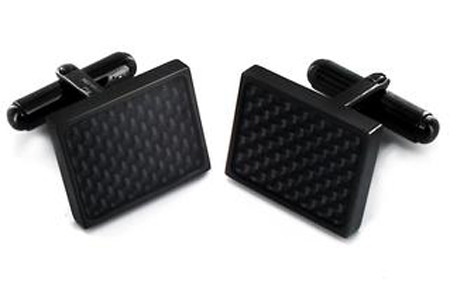 Don't you think it's about time you let the whole world know that he's your man? Let out the sadistic girl in you and mark his fate the whole year round with these adorable and possessive cuff links, because chaining him never tends to work.
Christmas Gift Ideas for Wife
Personalized Anniversary Crest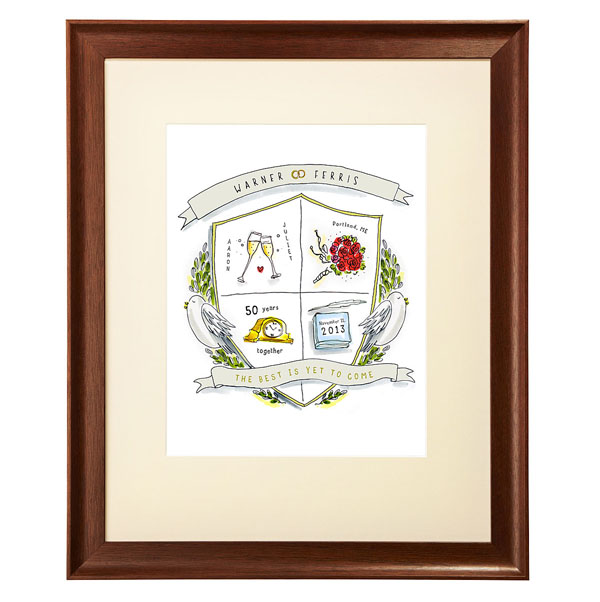 Remind her of your personal vows of forever and make this Christmas last. An anniversary crest never fails to pull a wife's heartstrings. And yes, it is a promise of fidelity and ever-lasting love – just what a perfect Christmas needs.
Grow Old with You Terrarium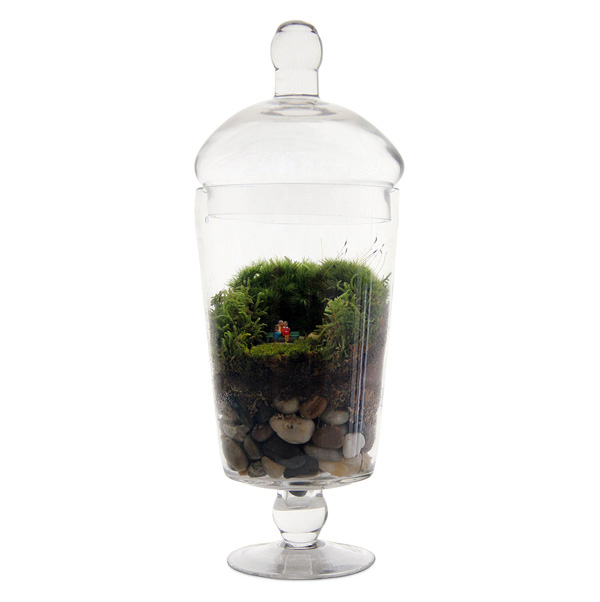 As a Christmas gift for your wife, make sure that she is constantly reminded of your vows. A Christmas present to symbolize 'forever' doesn't have to be expensive and glittery.
Anniversary Journal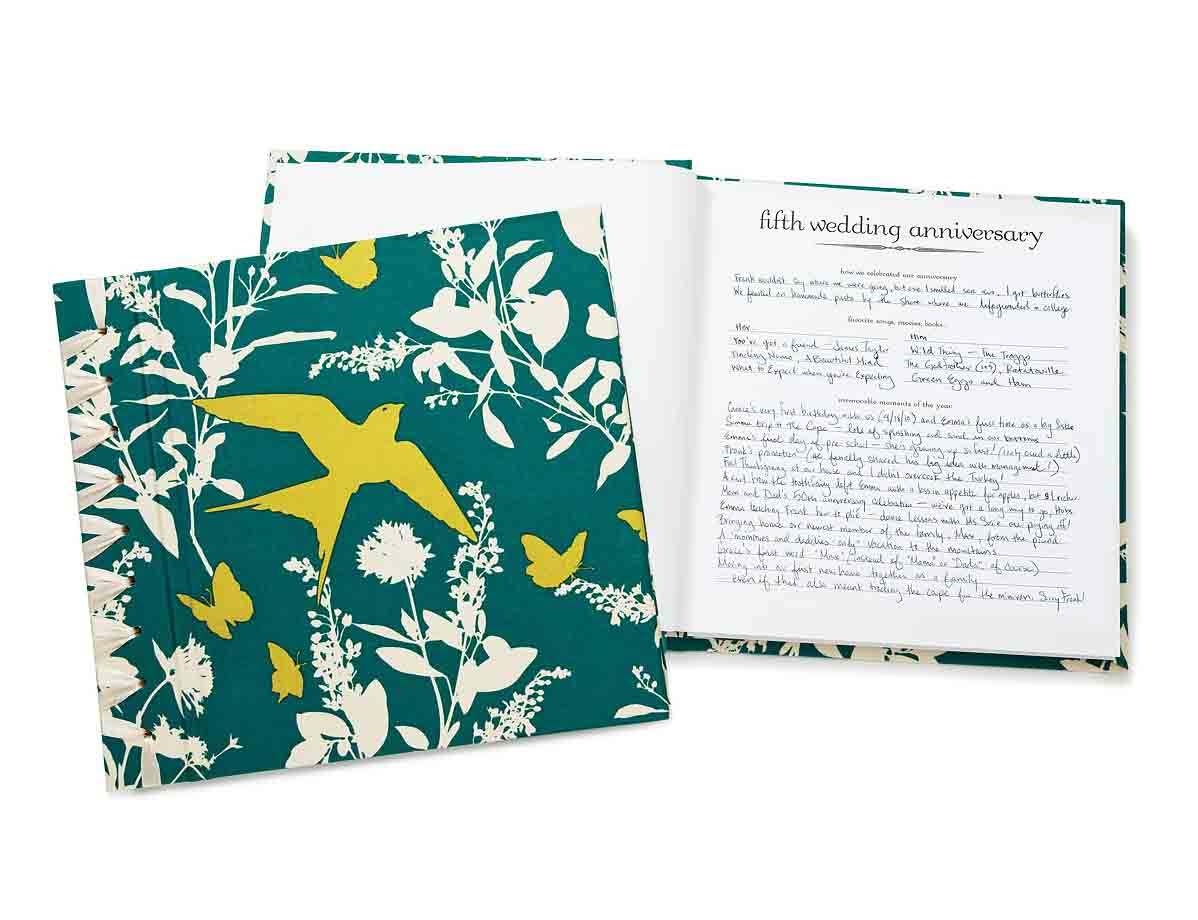 If you're wife watched the film adaptation of 'The Notebook', she'll probably like this. Keep every moment in track and preserved all throughout your lives.
Nest egg Necklace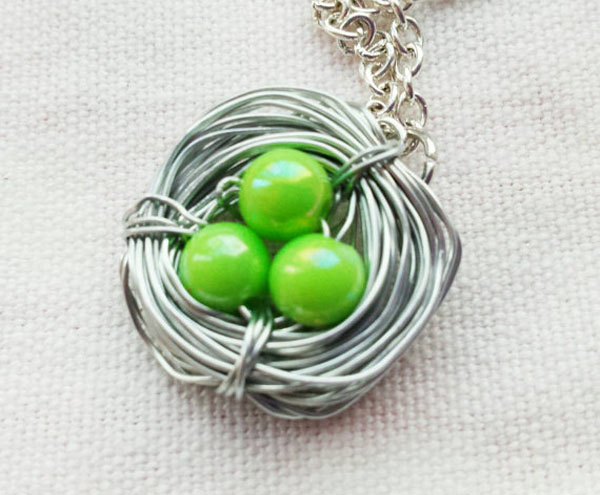 The egg may be a symbol more on the Easter holiday than on the Christmas season, but egg is symbol of new life. This unique necklace would remind your wife of new life despite extreme cases. It is also a way to show her the willingness to forgive and start a-new. This will probably work if the two of you are under a grudge. Just lessen the drama.
Sari bag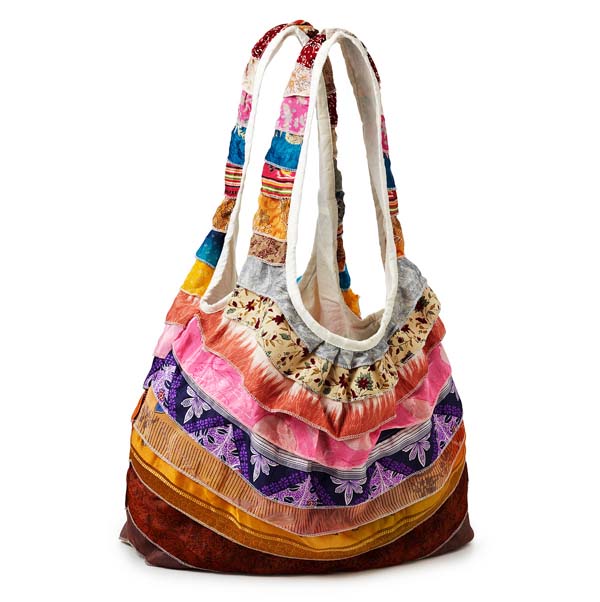 Colourful and unique, try to give her a taste of oriental for the holiday season with this sari bag that never fails to awe the beholder. This is both economical and special. Truly a must-have for a season filled with joy.
Christmas Gift Ideas for Husband
Business Cases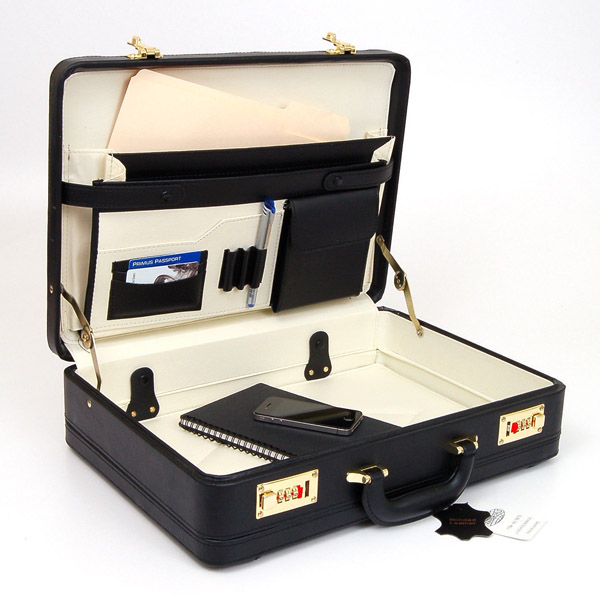 We know that the typical husband leaves at home with a business case for work. But this kind of Christmas present does not go out of fashion for your hubby.
Sports Autographed Memorabilia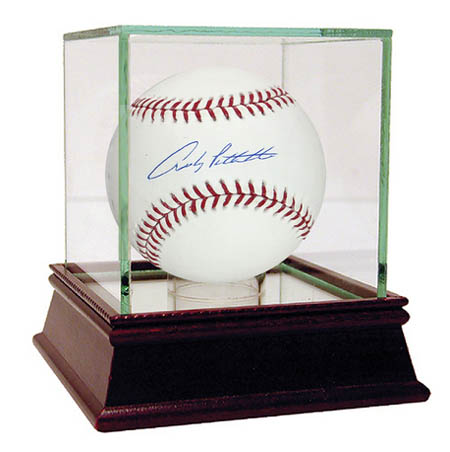 Especially if your husband is a fan of a variety of sports, giving him memorabilia will really make him feel the joy of Christmas. Even if he isn't such a big fan, memorabilia are not exclusive to fanatics. It will always be fun to ornament your home with.
Travel books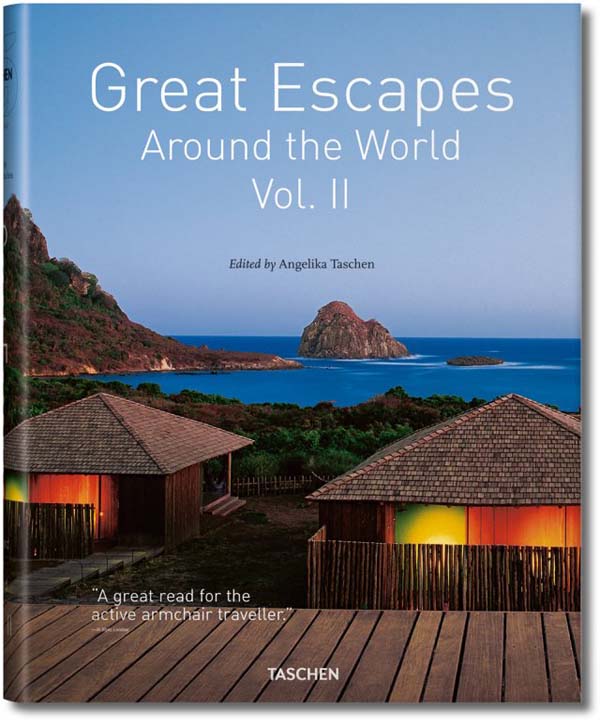 How to best spend the holiday with your hf (hubby forever) than to be in a place far and away here the two of you have never travelled before. Create new moments sweeter than your honeymoon with a get-away trip. A travel book to scout for the best places will be a truly handy gift.
Business Card Book/Binder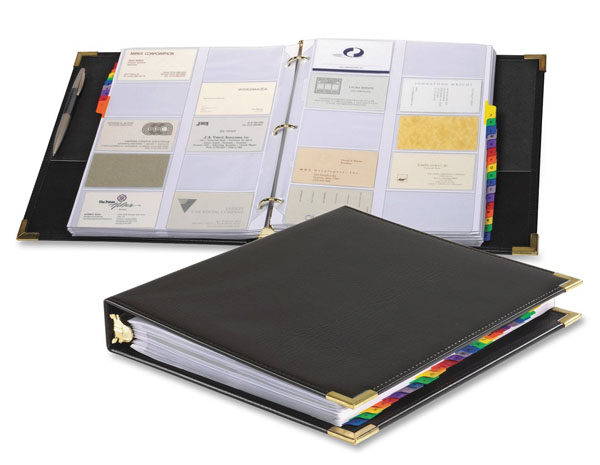 This will come in handy if your hubby's job is particularly connected to business management and entrepreneurship. Make his personal profiles organized and findable by giving him this for the Christmas season.
Home Theatre Speaker System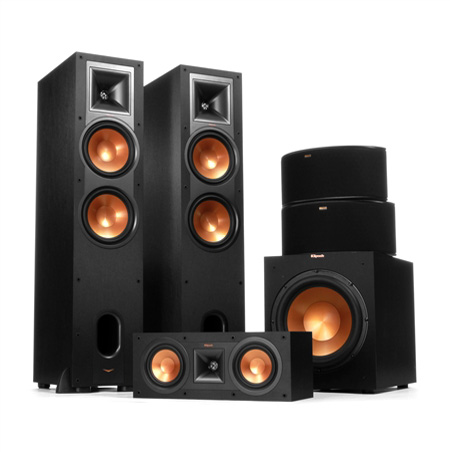 We know you want it too. There's more than food to get into a man's heart. And that is by spoiling him with a home theatre speaker system that amplifies his daily viewing of news, entertainment and basketball. This is also something that the whole family can enjoy the whole year round.