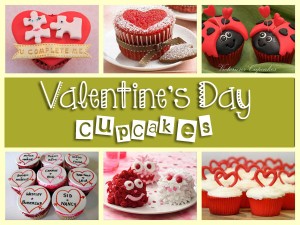 After the Chinese New Year, another event that most people await especially lovers and partners is Valentines Day. It is a time to spend one day pouring all their heart's emotions and feelings towards someone so special. It is the time when men express their devotion and sweetness to their girl in such a high level, so as girls. Valentines Day is when everyone seems to be in the mood for loving. You can feel the love in the air.
One of the most special ways to show your love to your lover is to cook for her/him. There is a saying that "a way to a man's heart is through his stomach"; this also works on girls. So guys and gals, it is time to get ready and practice your cooking skill, specifically baking skill. Why don't you prepare a sweet Valentines day dessert recipe for your one and only – cupcakes perhaps.
I personally love cupcakes. There are so many cute Valentines Day cupcakes out there that would surely melt anyone's heart. There's a lot of festive and creative Valentines day cupcake decorating ideas that everyone can try. Here are some of the best and cutest cupcake designs for Valentine's Day. Make sure to bake extra for your family members as well. Cheers!
Cute Valentines Day Cupcakes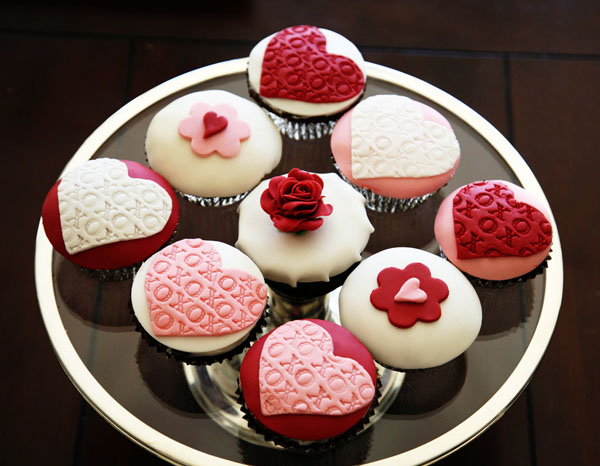 The set of cupcakes looks elegant and it was carefully arrange in a round plate. The rose centerpiece uses fondant and it is nicely craft. You can make several designs with this cupcake.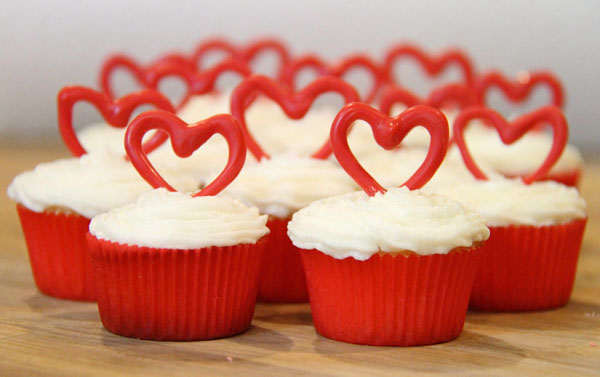 Share a piece of your heart on Valentines Day. These mini heart cupcakes will be love by your children. Bake more mini heart cupcakes for your love ones.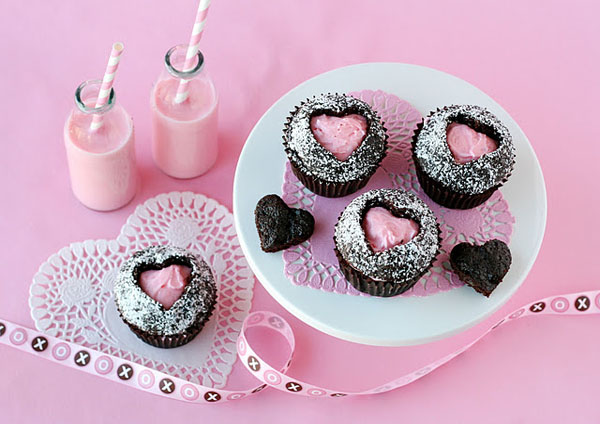 Be in love with these fascinating cupcakes. They are pretty in pink color. You can pair it with strawberry milkshake for a delectable dessert.
Valentines Day Cupcake Decorating Ideas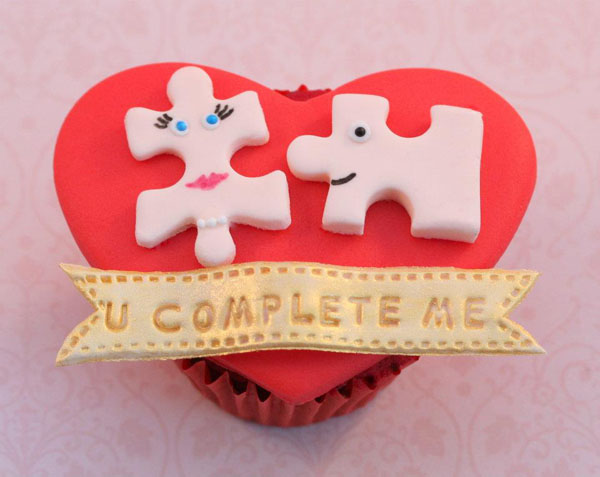 Puzzle the mind of your sweetheart with a jigsaw cupcake. A short message of love can complete the package for your love one. Give his or her kiss when you present this cupcake.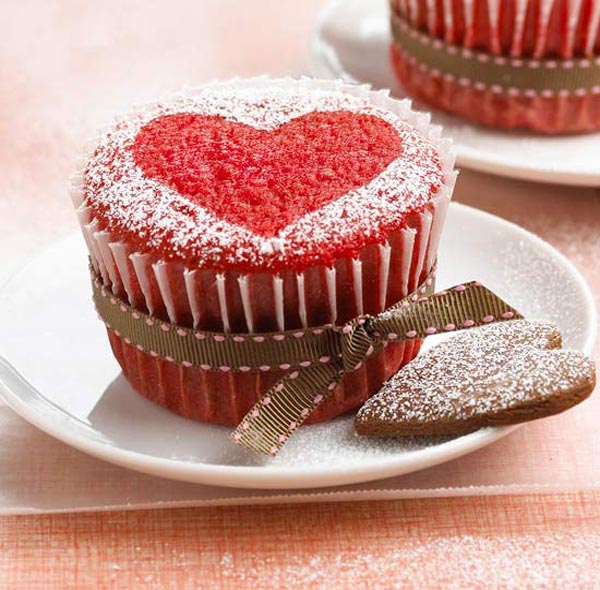 To achieve the cupcakes red velvety color you need to add red food coloring. Then add a vanilla or strawberry flavor for a unique taste. Decorate your cupcake with lace and cookies.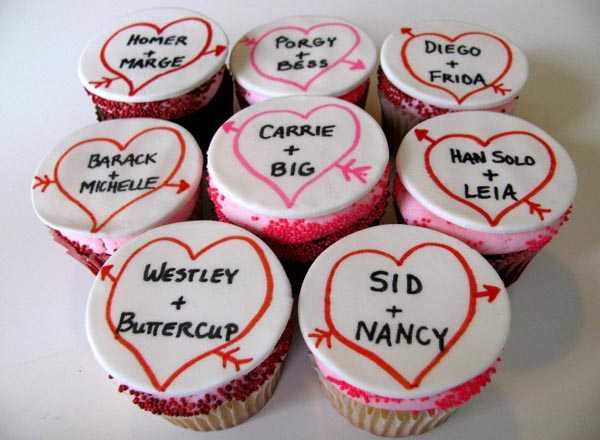 For your new and old couple of friends you can show them your appreciation with this valentine's cupcake. Write their names on the cupcake and give it to them. Take a picture of them biting the cupcake together for a sweet memorabilia.
Valentines Day Cupcakes for Kids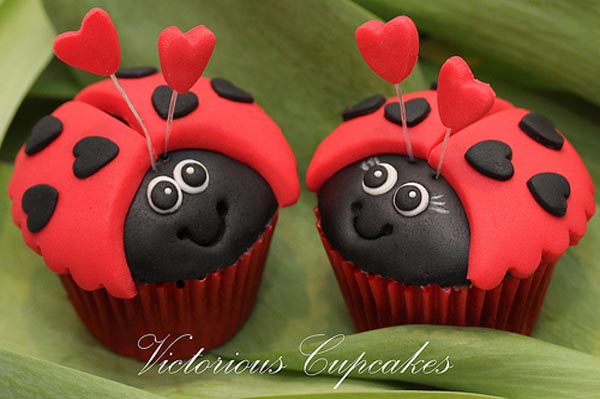 Make a Valentine Love Bug Cupcake for your children. They will love the design and the smiles of the Love bug cupcake. Prepare it on the table after they play hearts at school.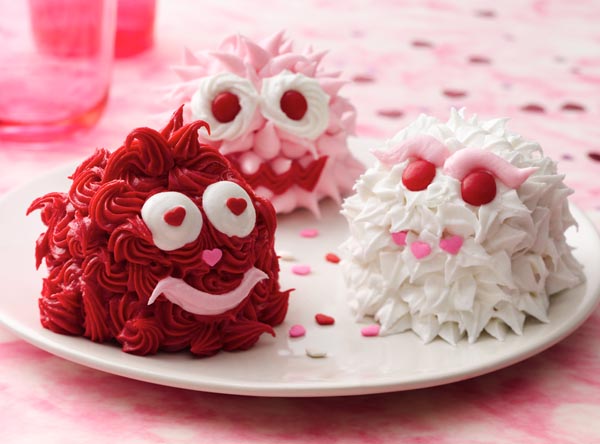 Have more fun this Valentines by creating this monstrous cupcake. You can make three different designs and colors. Children will have fun munching with the monstrous cupcake.
Valentines Cupcake Ideas, Valentines Cupcake Decorating Ideas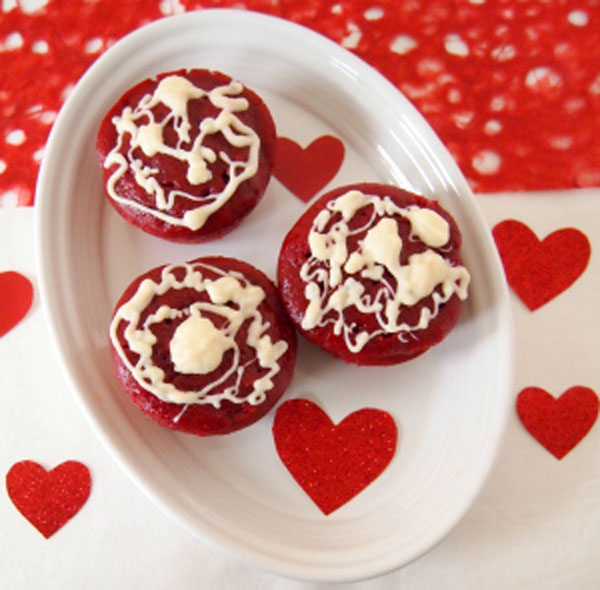 Enjoy the unique hot and spicy cupcake specially made for Valentines Day. The beet gives the cupcake a unique flavor, which you should try.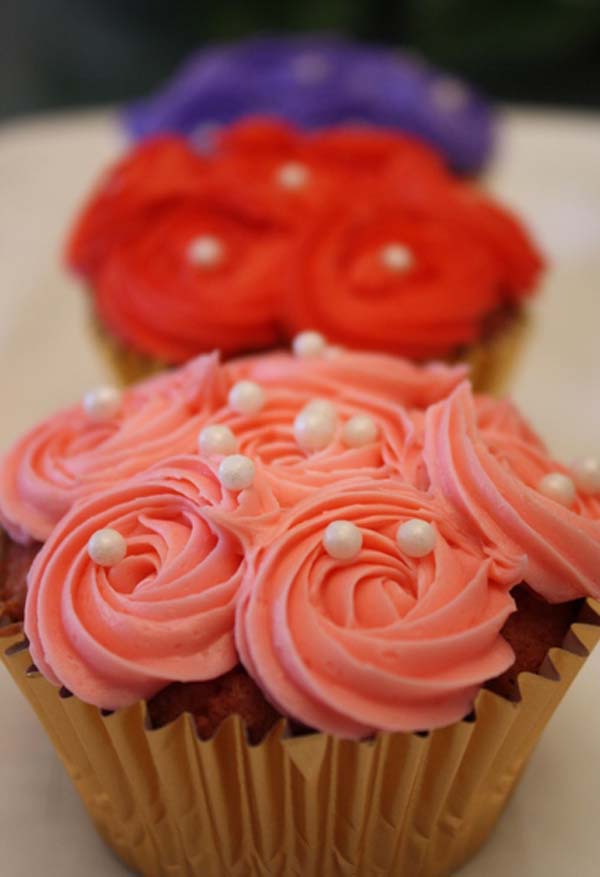 Design your cupcake with flower looking motif. Add a candy looking pearl or pops to beautify the cupcake. Serve it with love on the table.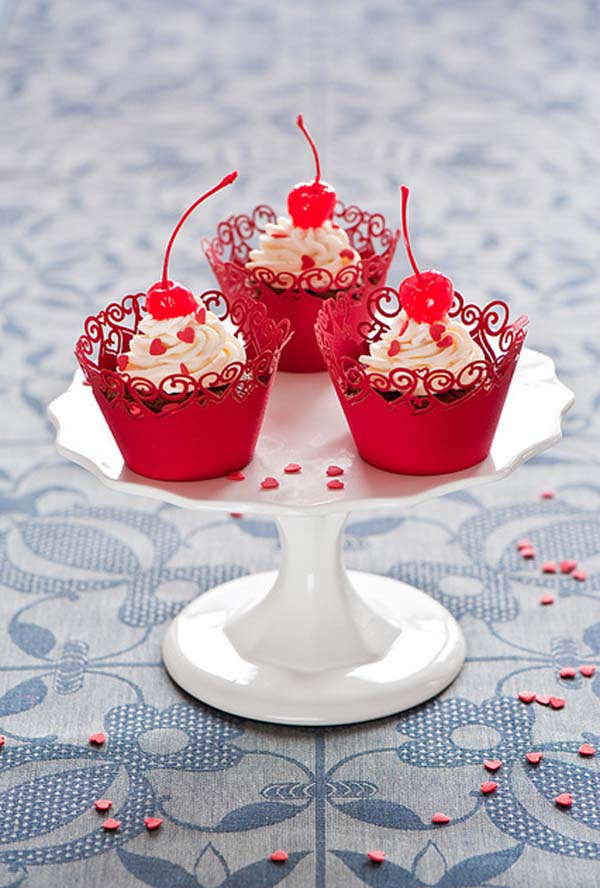 Design this red cupcake with beautiful cake holder. Top it with whip cream and cherry. You can sprinkle it with heart candy for a scrumptious taste.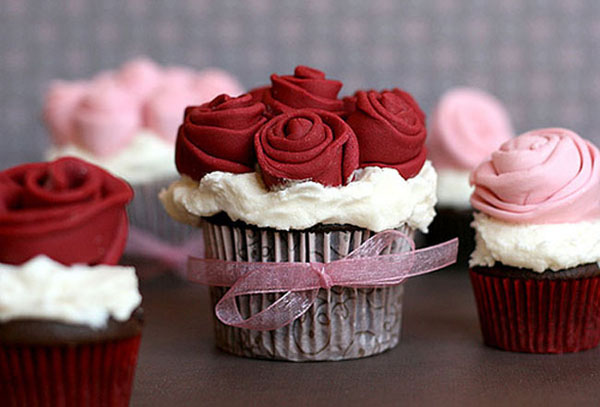 Are you one of those persons who don't like to give flowers because they are just for display? There are women who love flowers. If you don't like the idea of giving, flowers give them a cupcake with a flower design on top. The girl will not only appreciate the flower but they will also enjoy eating it.
Valentines Cupcake Recipes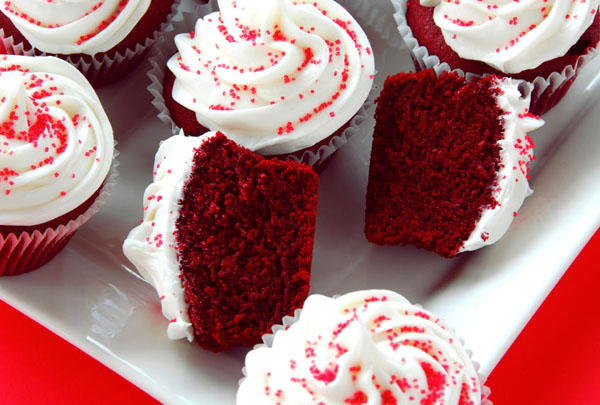 Here's a sweet, soft and fluffy Valentines day cupcake recipe that everyone would surely love. A red velvet cupcake with white whip cream toppings and some sprinkles. This would definitely make your day on Valentine's Day. You can find the recipe here.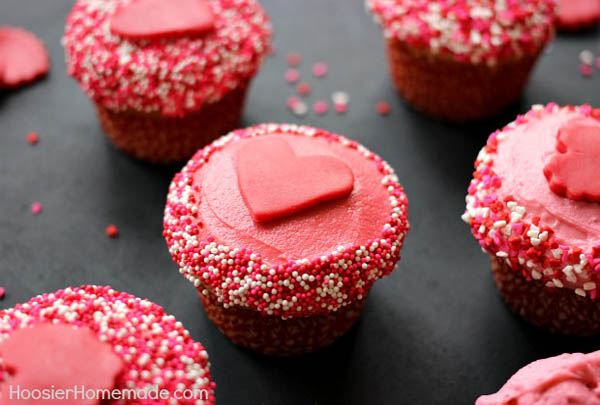 Love is definitely in the air. Heart is one of the most popular elements of love. Include it as you decorate your Valentines day cupcakes. Put some red and white sprinkles and voila! You can find the recipe here.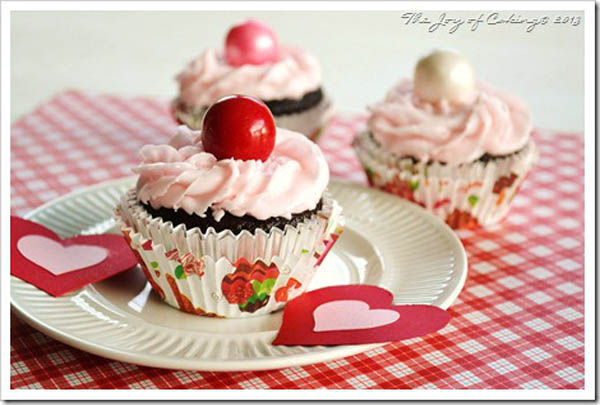 Are you looking for easy-to-bake Valentines cupcake recipe? Here's one that you should definitely try. You can find the recipe here.