Decorating your home for Christmas: either you love it or you dread it. For those who have been blessed with tons of creativity and design talent, this is the time to showcase your mad skills at decorating and your ingenious way to mix and match colors. For those whose only creative talents are drawing stick figures on paper, Christmas decorating is relegated to buying store-bought ornaments and just hanging them on the tree. But there's no need to worry.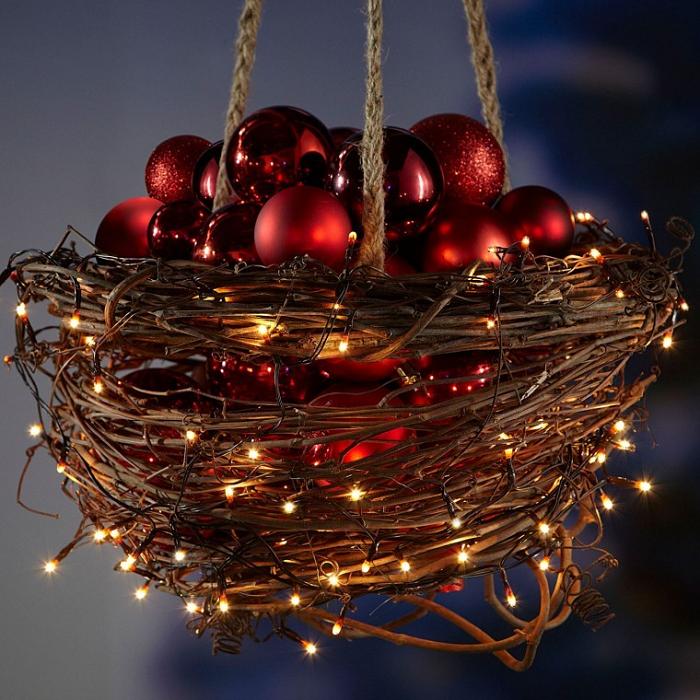 These Christmas decorating ideas that we have gathered will help you with decorating your homes this year. Now is the time to impress your friends and family. And you don't need to be Martha Stewart to have a beautifully decorated home! We have fun and unique ideas that will look great no matter how small or big your space is. Scroll down to find more design inspirations that will suit your tastes and budget.

If you want more sparkling yet easy Christmas decor, you can simply put greenery in a bucket, throw some Christmas balls in, accentuate with Christmas light and presto!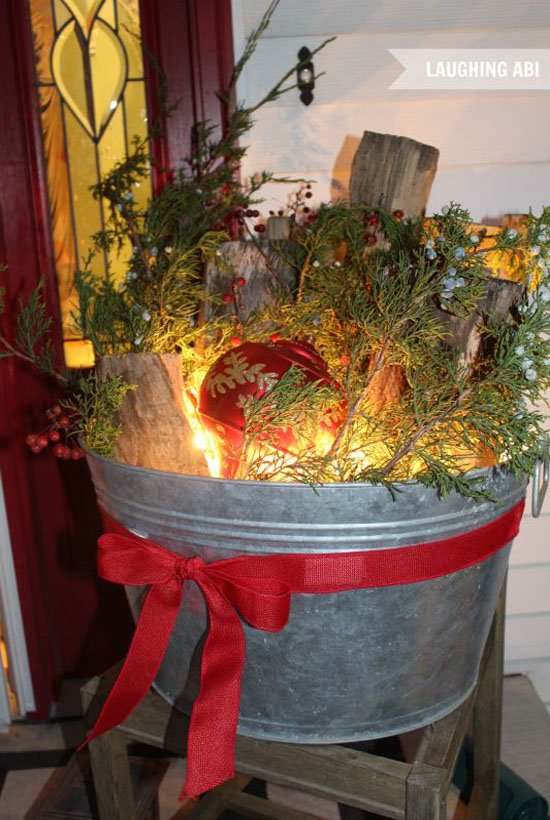 Image: Laughing Abi
Designer Christmas Front Door Christmas Decorations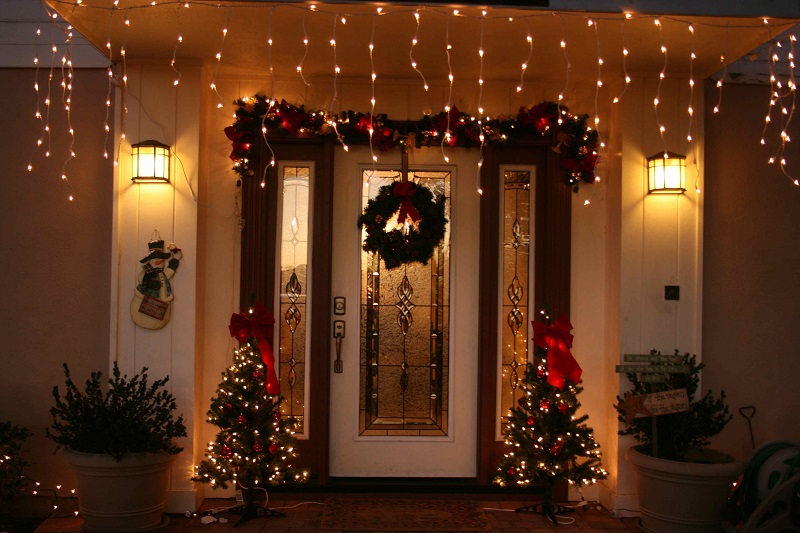 See the above image. You will love Christmas
src: http://miss.saturdayhouse.org/door-decoration-ideas/christmas-front-door-decorating-ideas/
Make your House Brighter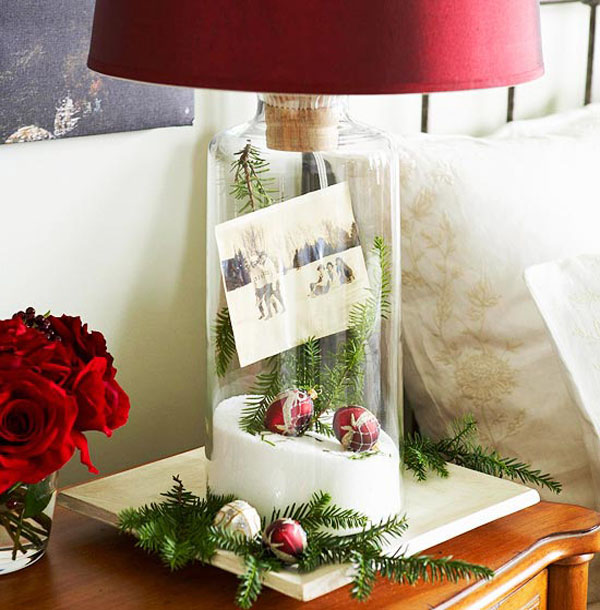 Image: Minimalisti
Christmas  kitchen cabinet
You can also spruce up your kitchen cabinets this Christmas by attaching ribbons and garlands.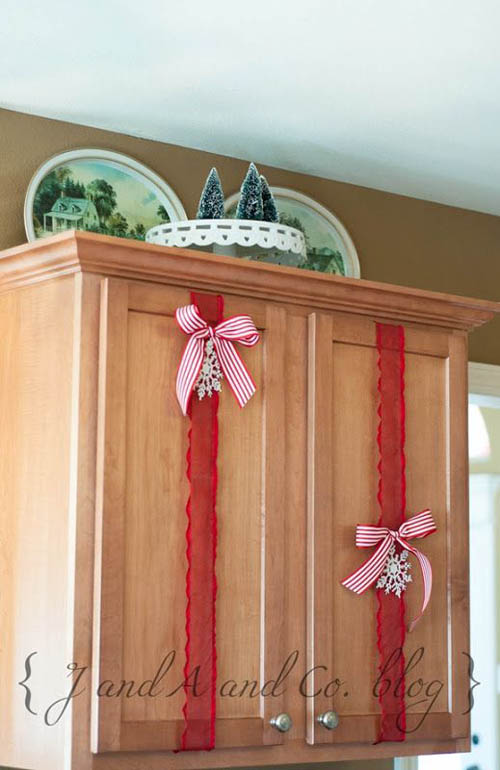 Image: jandaandco
Christmas Table Decorating Ideas
Prep your table for this holiday season by putting up these lovely and stunning Christmas table decorations. This will not just brighten the holiday, but will also give off that refreshing ambiance for the family Christmas dinner.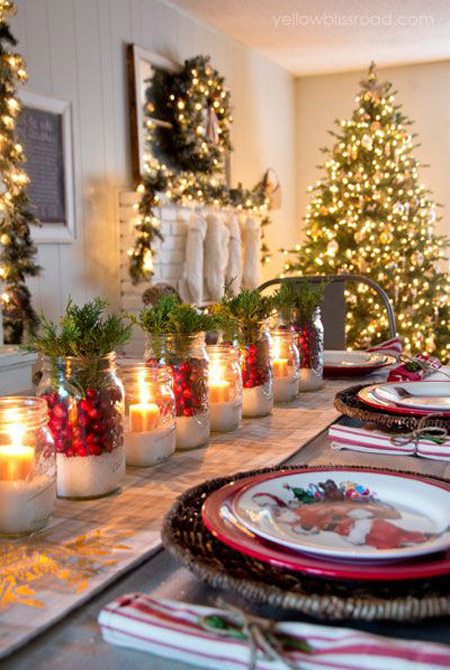 Mason jars filled with cranberries, salt and candle can make a good table centerpiece.
Image Source: Pinterest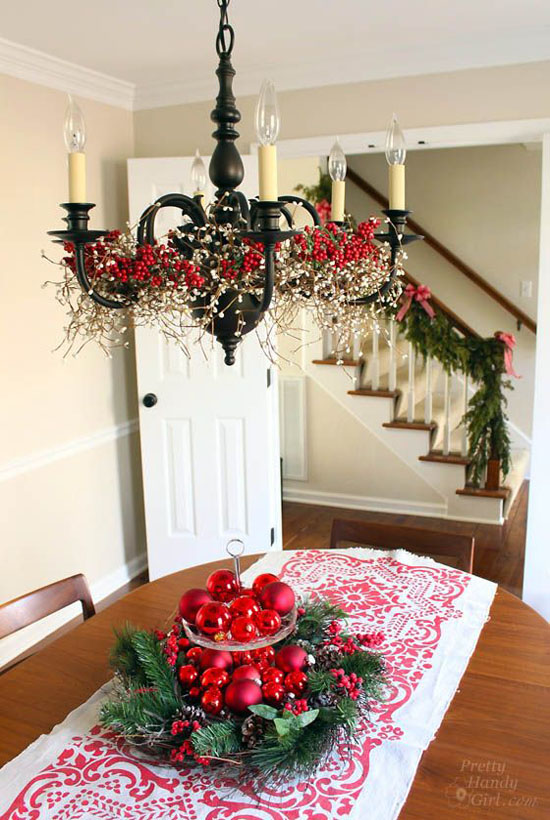 Image Source: Pretty Handy Girl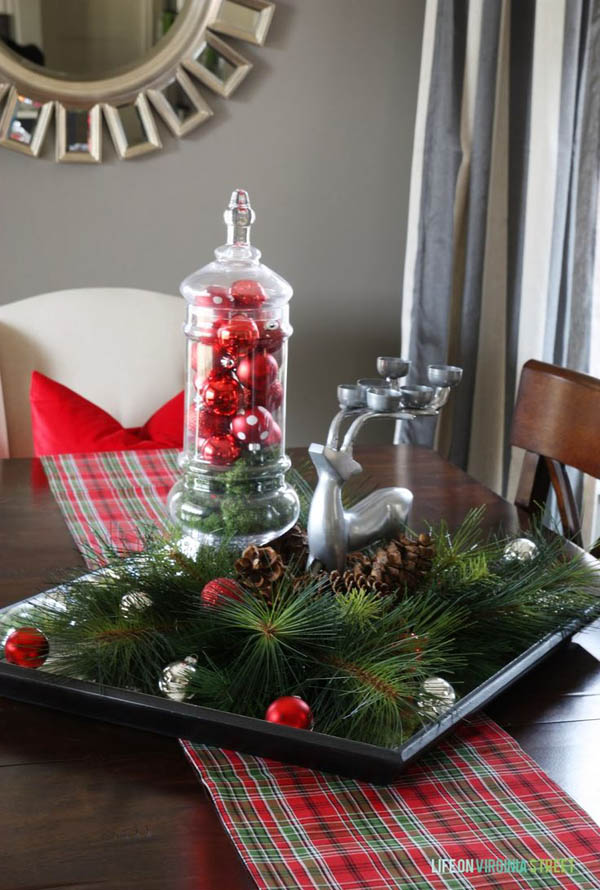 Image: Life on Virginia Street
Easy Christmas Decorating Ideas
For those who don't have tons of creativity on them, you can still try decorating your home using these simple ideas. By simply putting colorful Christmas baubles into a clear container can do the trick…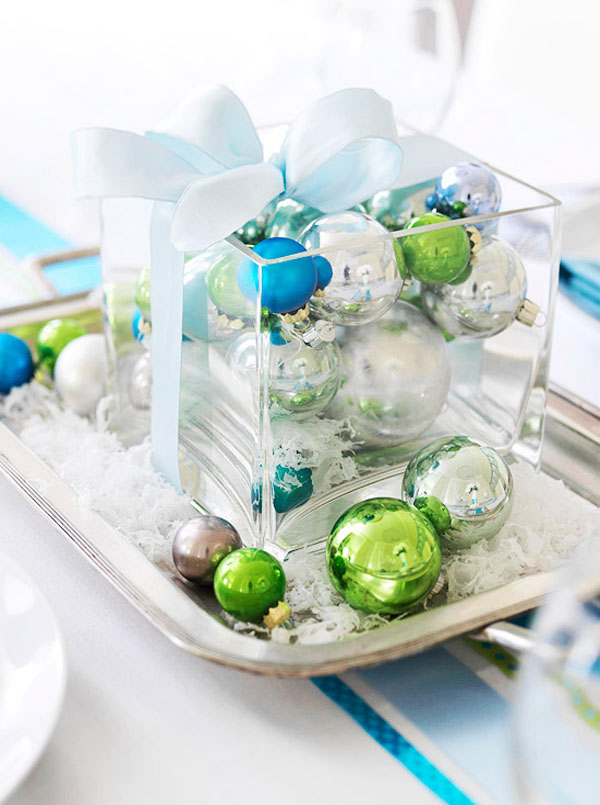 Add some more accent – a photo and greenery perhaps?
Indoor Christmas Decorating Ideas
Christmas decorations should also complement modern style and trends of today. Instead of using the same old décors that you have, put some flare and a quick modern touch to your loving bode.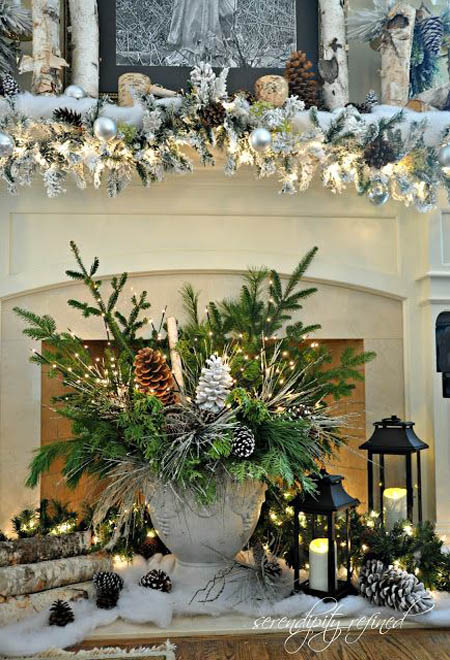 Use those pinecones and greens for your indoor Christmas decorations.
Image: Serendipity Refined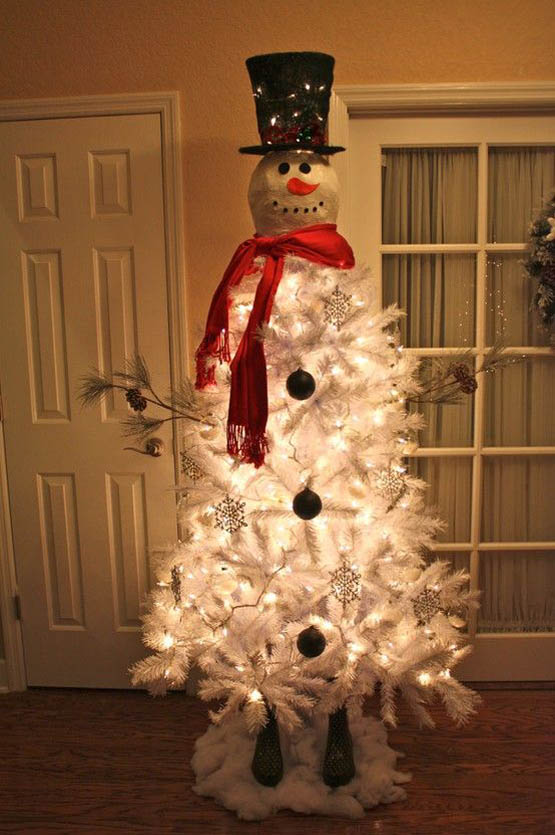 How about a Christmas tree with a twist? Instead of using the traditional tree, you can make a Snowman out of this white artificial tree.
Image: BHG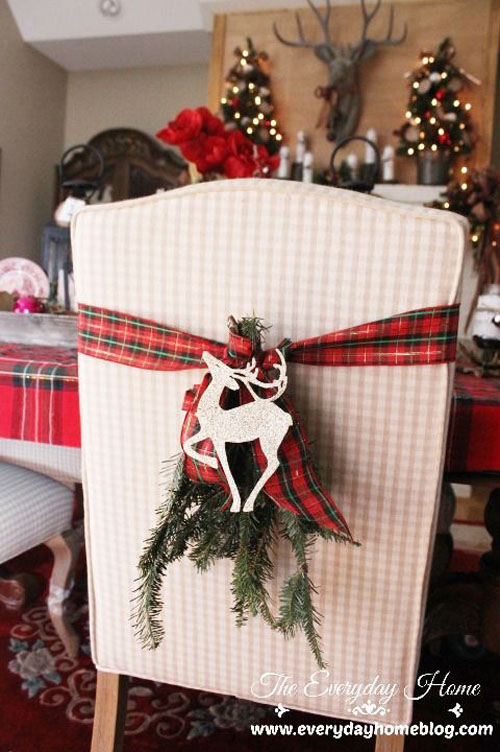 Image: Everyday Home Blog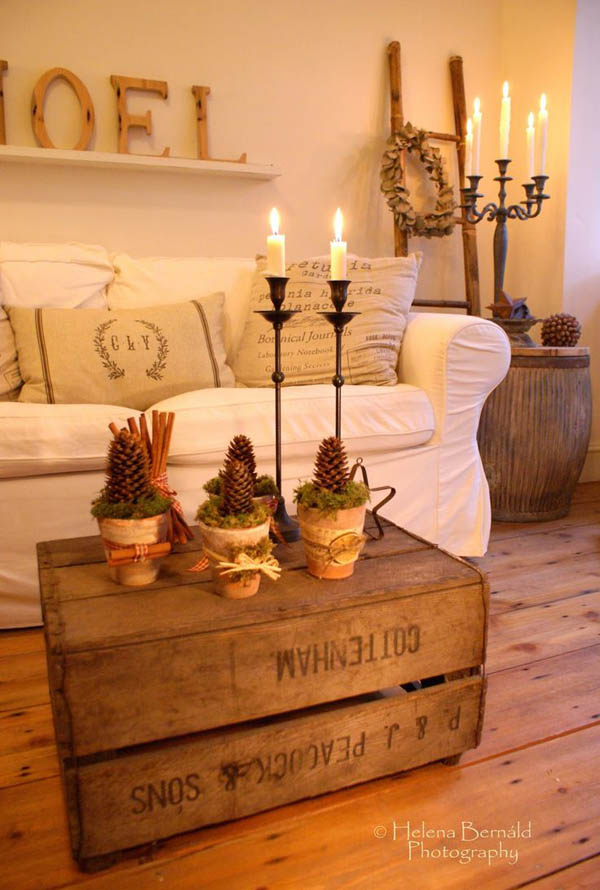 Image: The Swenglish Home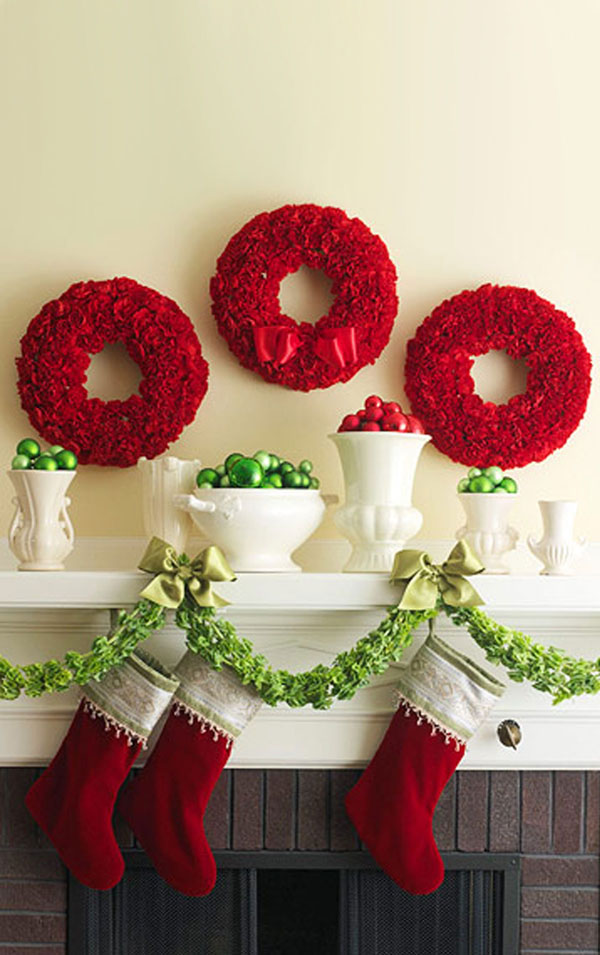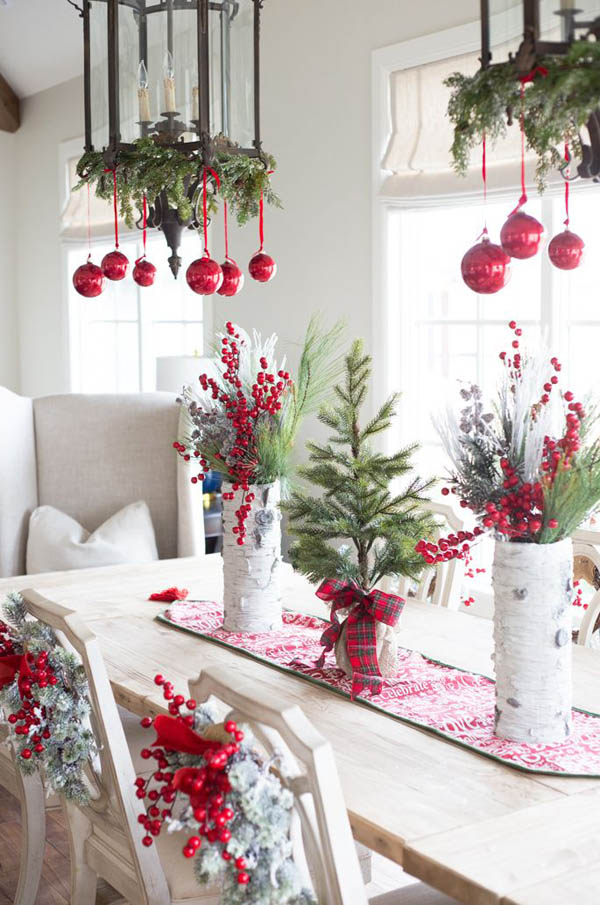 Who would have thought that an evergreen branch plus checkered ribbons in a vase can make a good Christmas table centerpiece?
Image: Bloglovin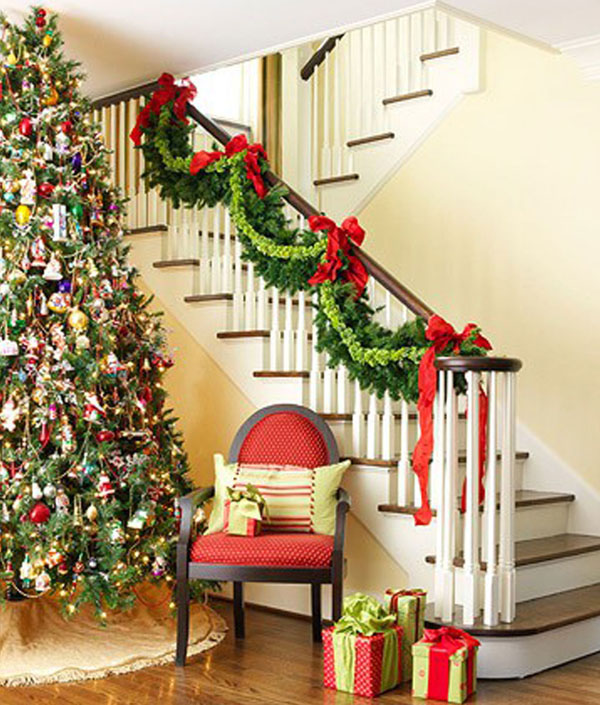 Image: Pinterest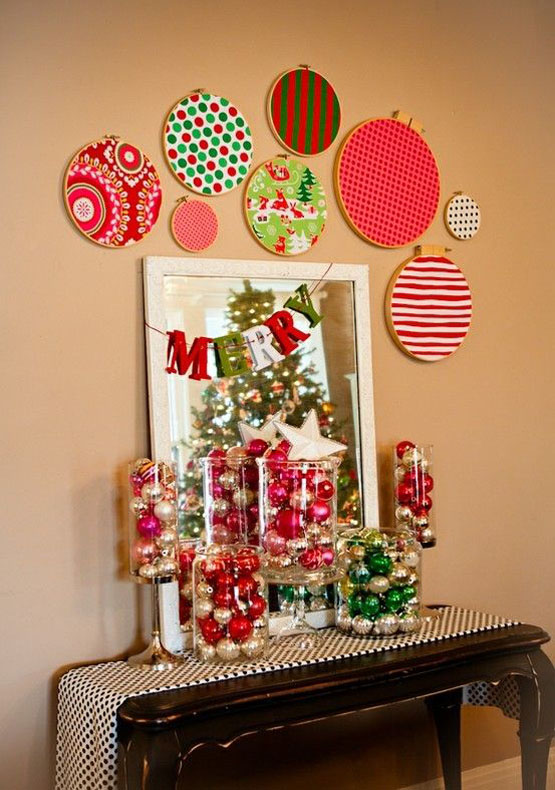 Image: Pinterest
Christmas Garland Decorating Ideas
This is one of my favorite decorations for Christmas – the garland. They are not just for staircase, garlands can also make a door or a window more apt for the holiday. Burlap, mesh and paper garlands are the commonly used material for decorating.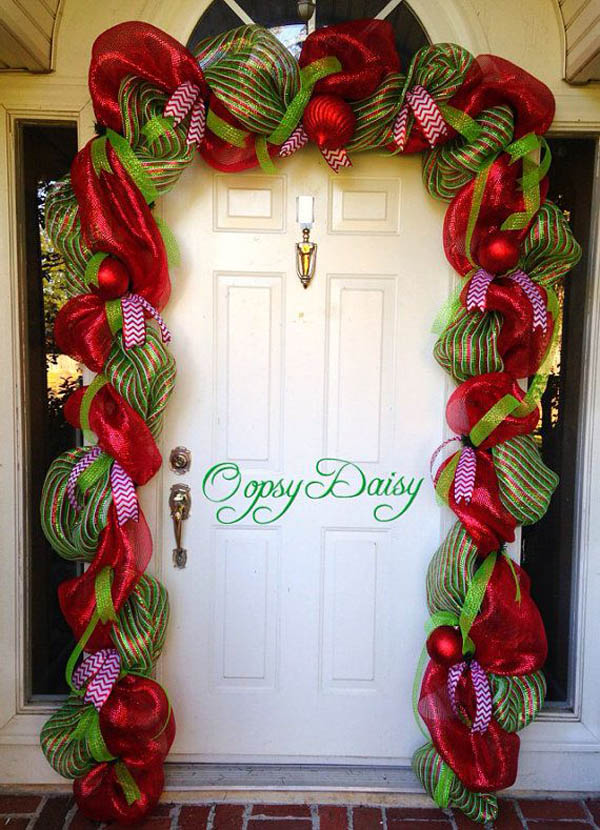 Image: Etsy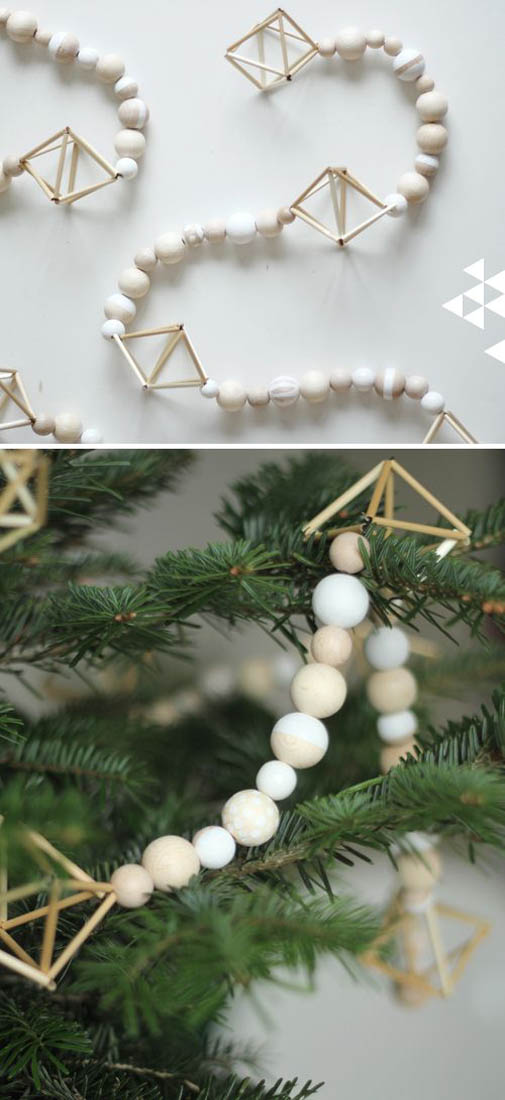 Image: Pinterest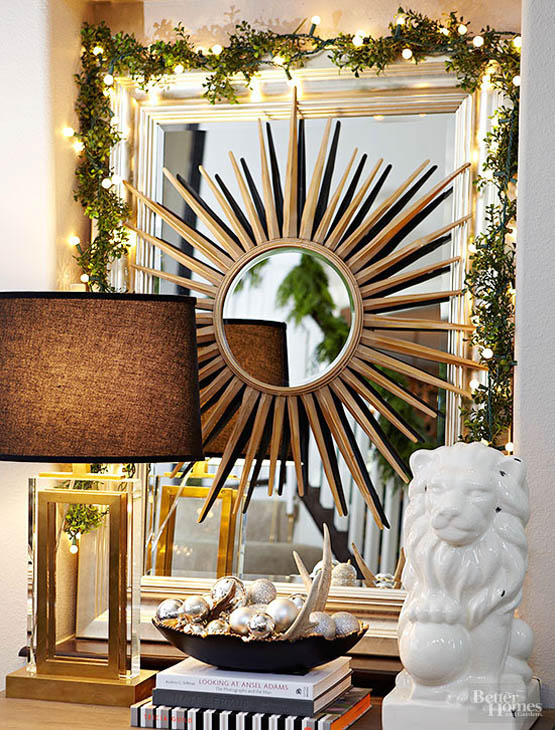 Image: BHG
Banister and Staircase Christmas Decorations
And speaking of staircase, this is one part of our home that we would like to standout. To achieve it, here are some beautiful Christmas decorating ideas for staircase that you can use.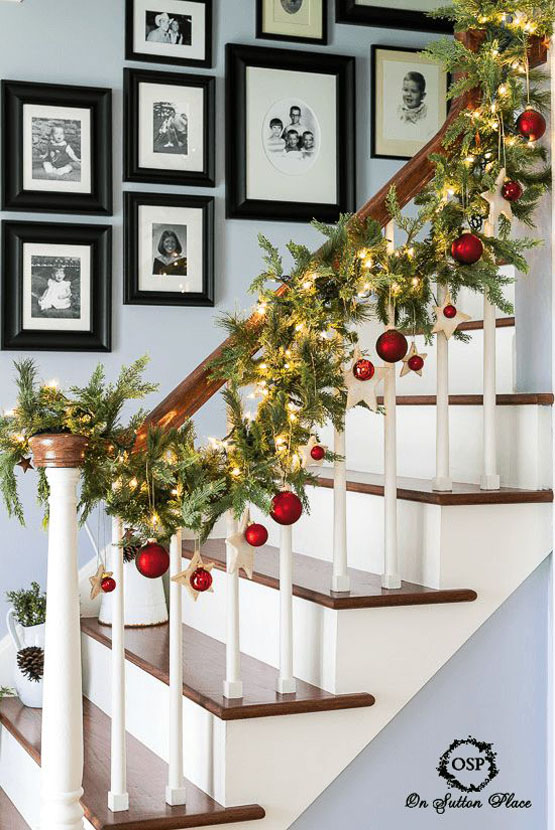 Image: On Sutton Place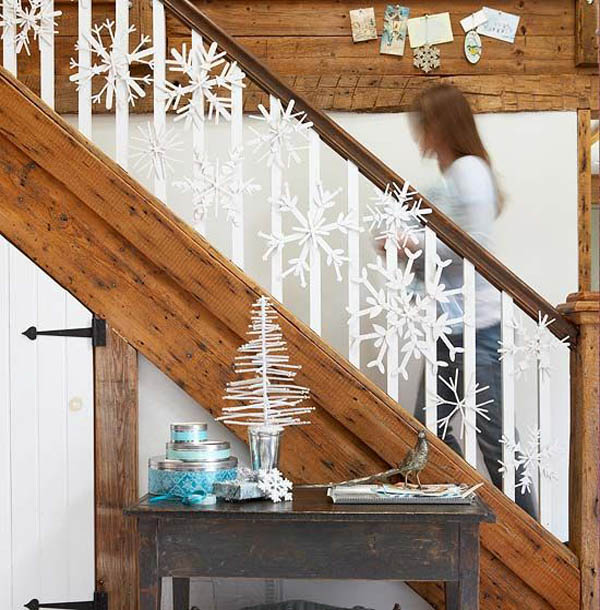 Image: BHG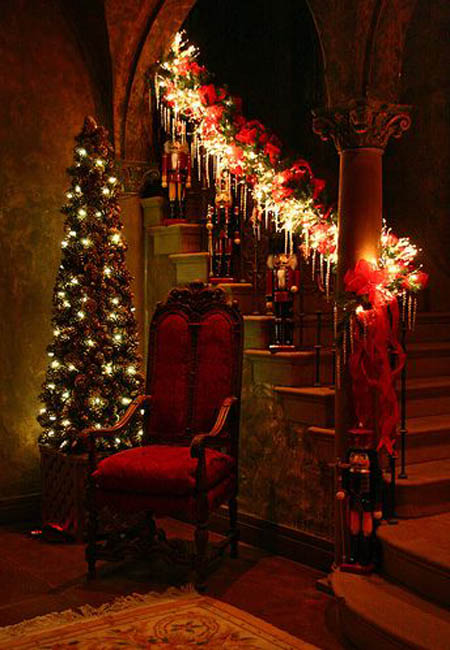 Image: Flickr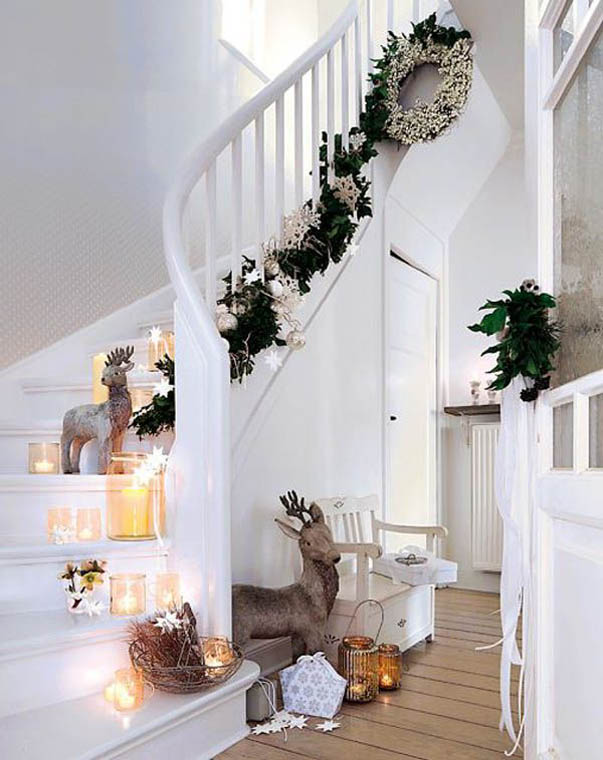 Image: Pinterest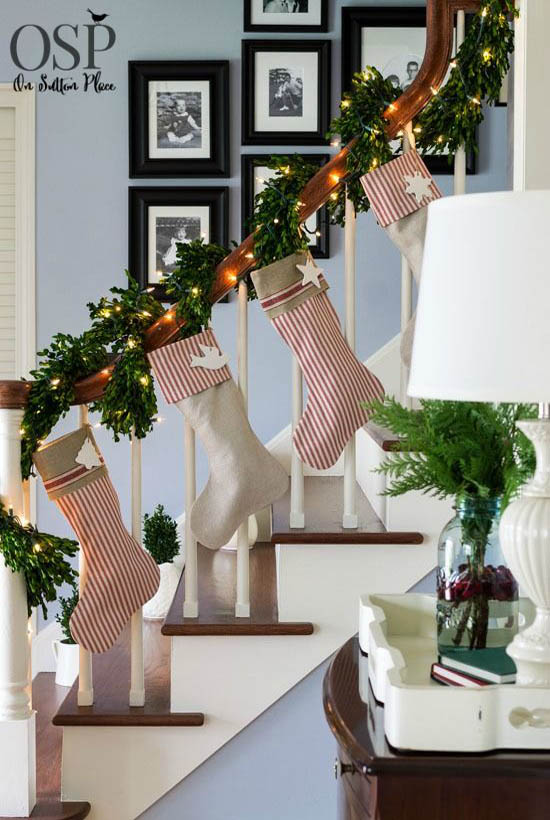 Image: On Sutton Place
Outside Christmas Decors
Of course, you also want to make sure that your porch, front yard and outdoor are also ready for the holiday. Here are some outdoor Christmas decorating ideas to guide you in your quest.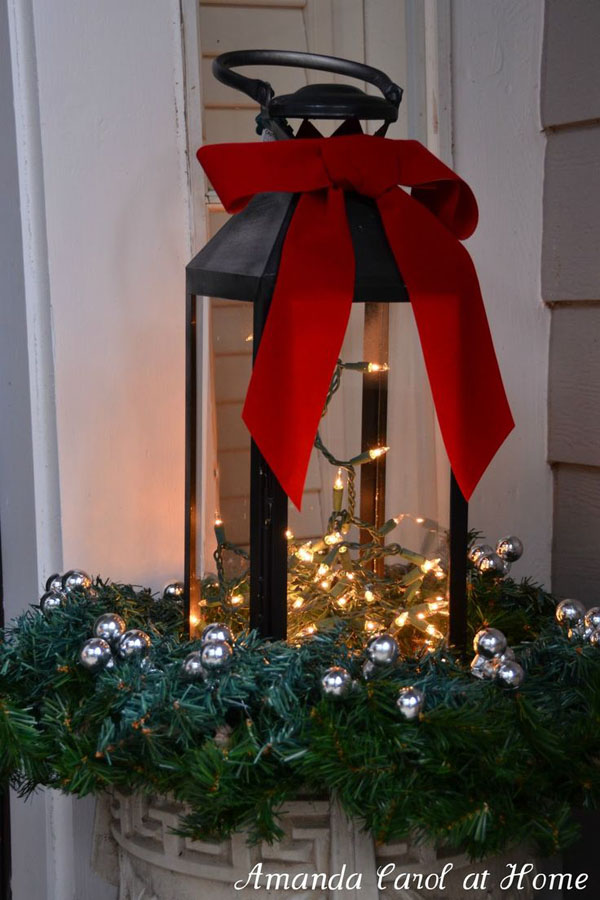 Image Source: Amanda Carol at Home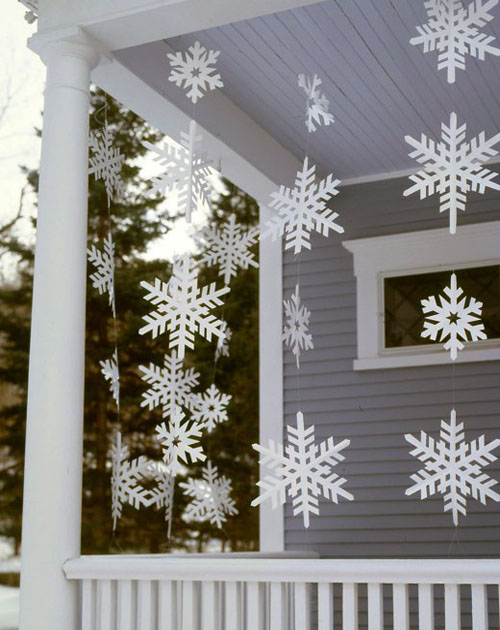 Image Source: Martha Stewart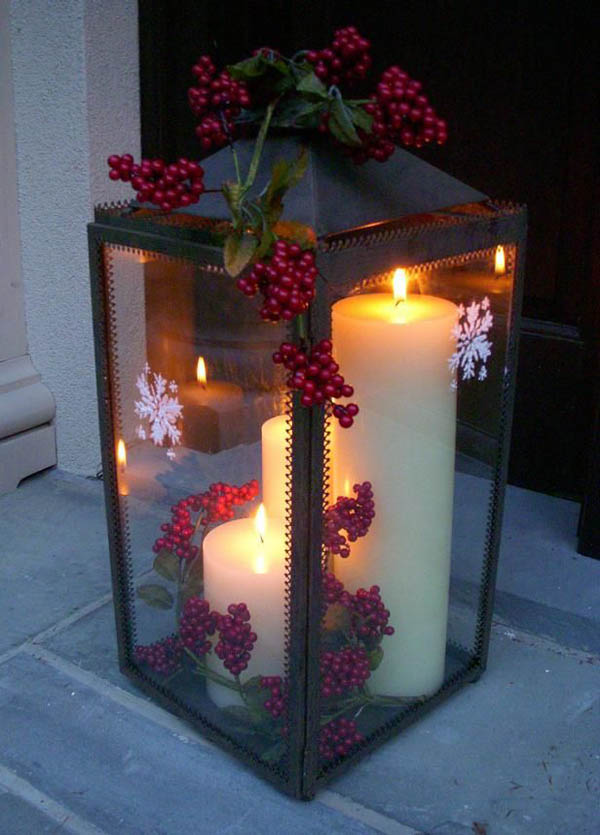 Image: HGTV
Christmas Door Decorating Ideas
Make your door bright and merry by decorating it with these breathtaking Christmas door decorations.
Framed Christmas Ball Tree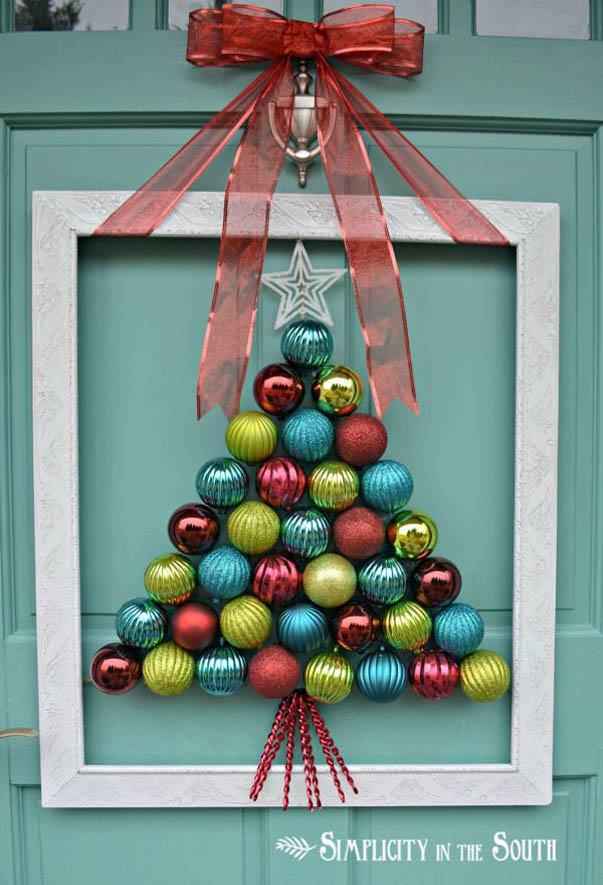 Image: Simplicity in the South
Joy to the Door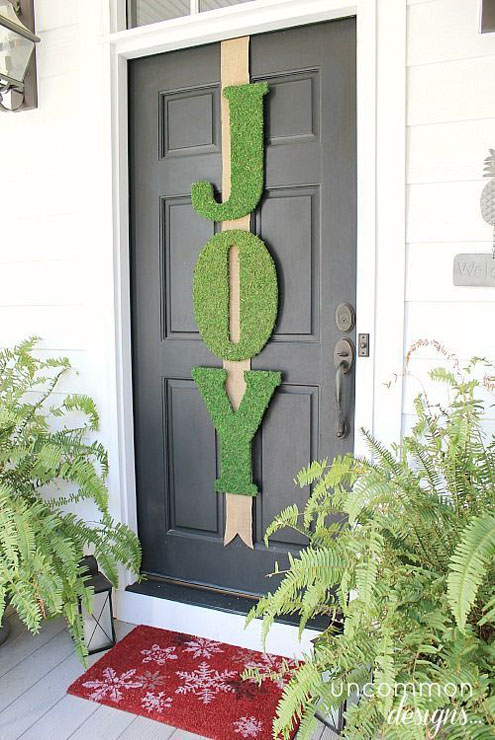 Image: An Extraordinary Day
Sparkling Garland and Ribbons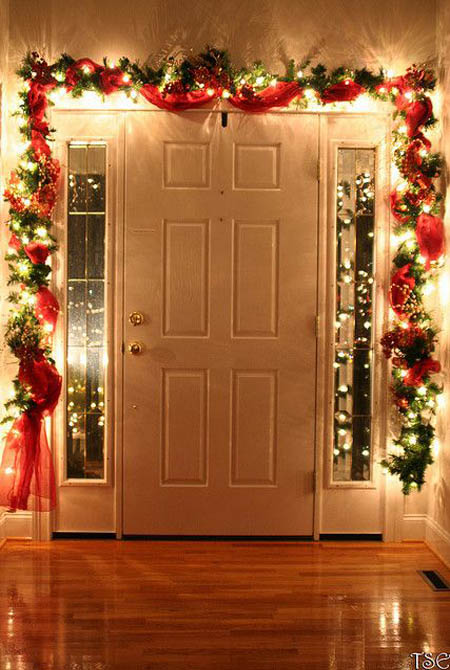 Image: Flickr
Snowman Door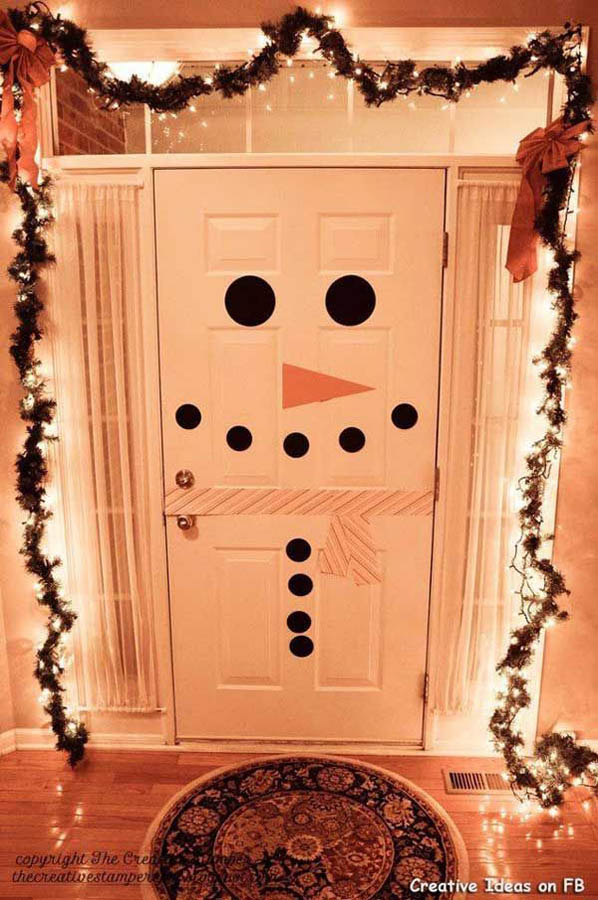 Image Source: the creative stamper spot
Snowman Fridge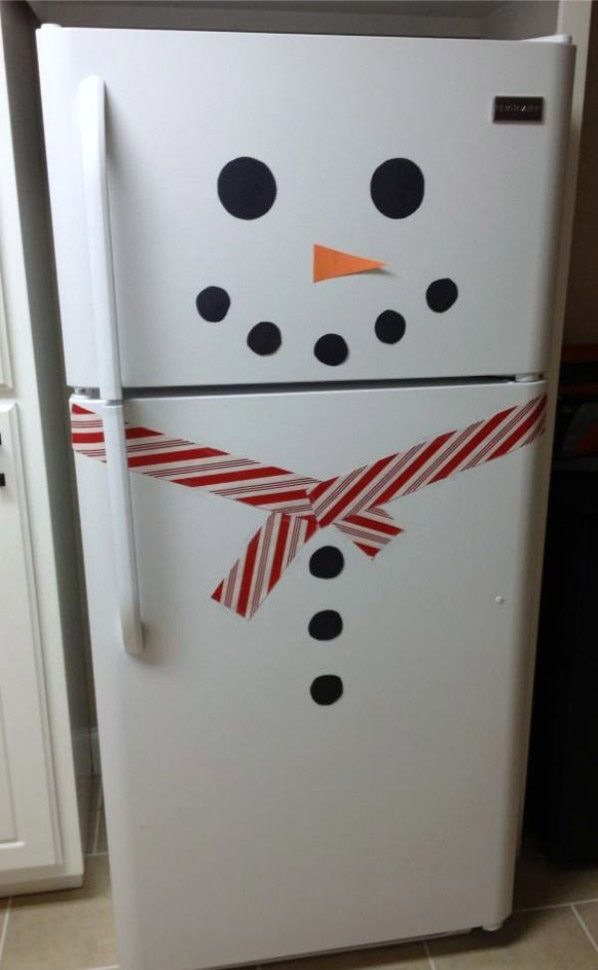 Image Source: Pinterest
Christmas Mantel Decorating Ideas
The fireplace gives warm to every home. It heats cold emotions and conflicts that have been left in the hands of time. That is why this is the best place inside your home to decorate accordingly.  The best place to showcase the power of Christmas over your home.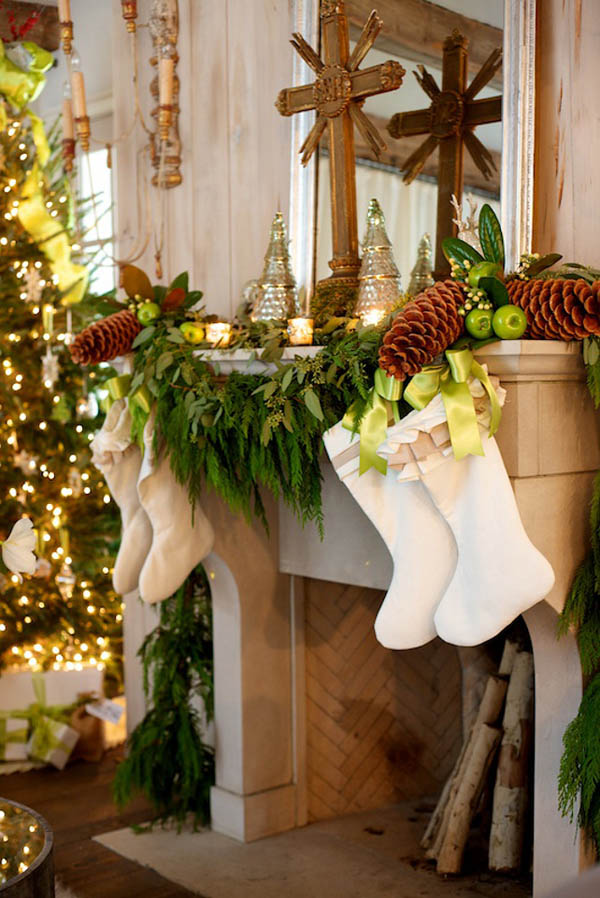 Image: Pinterest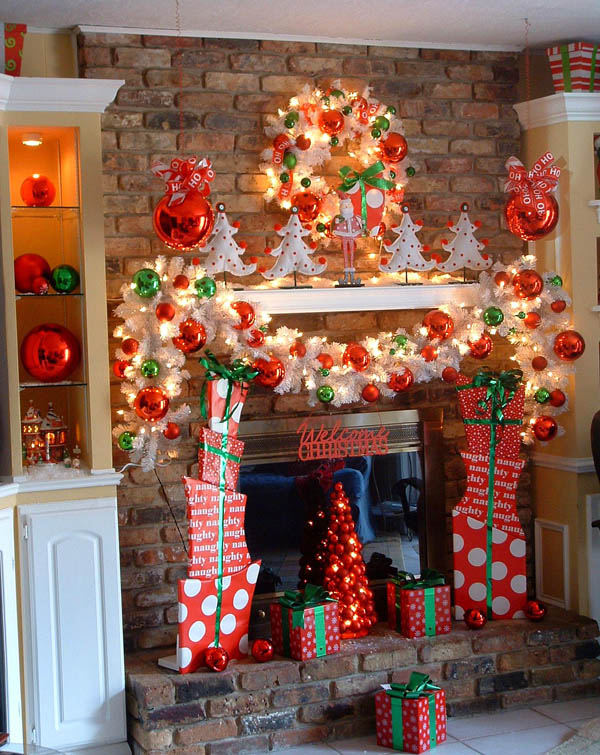 Image: Pinterest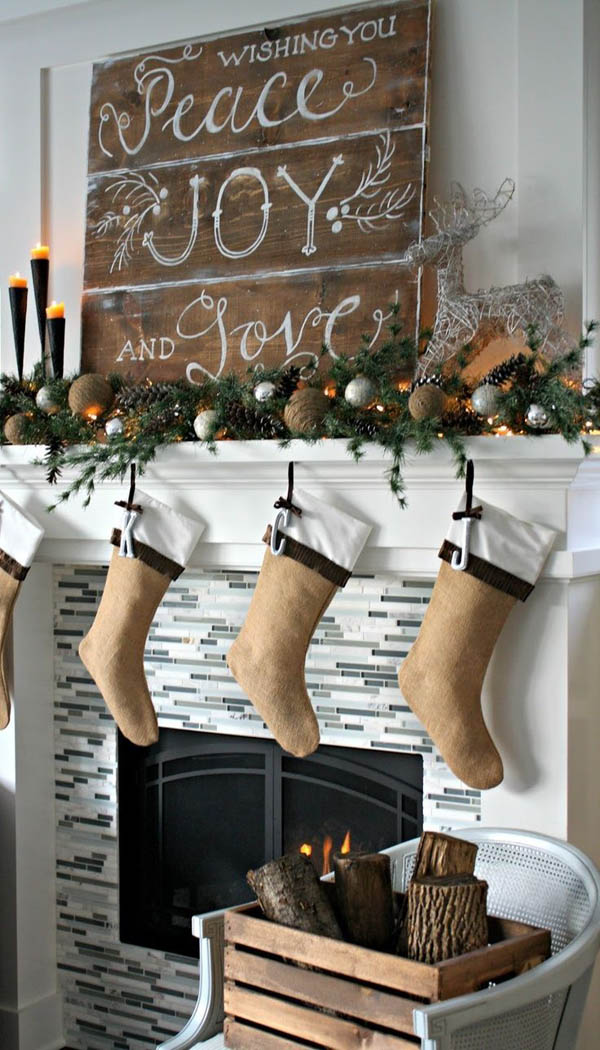 Image: Pinterest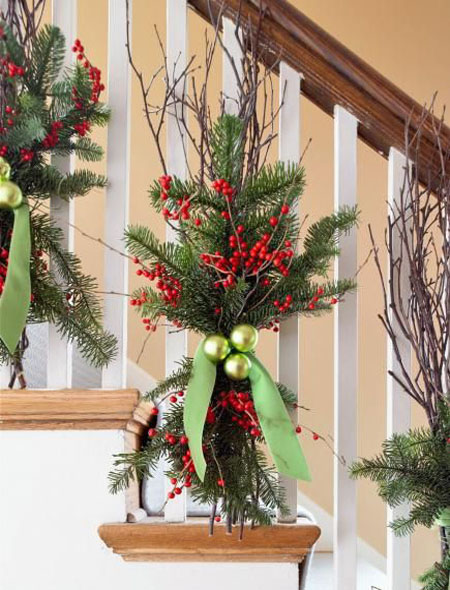 Image Source: Pinterest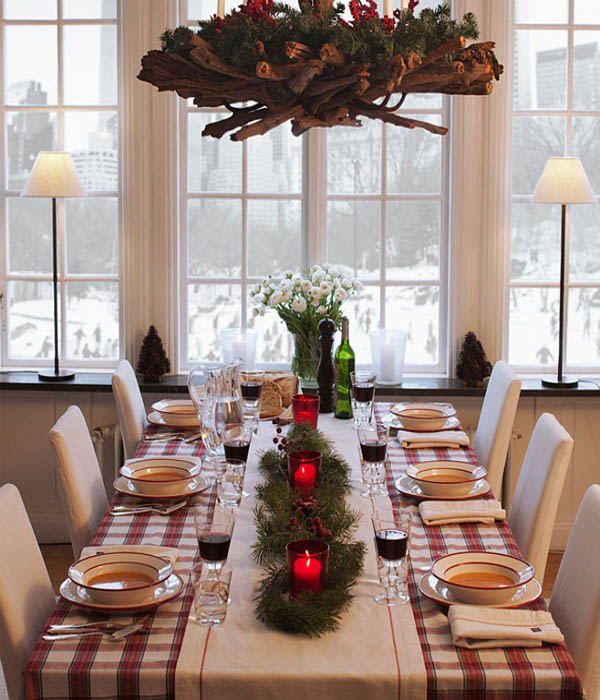 Image: Passion Decor
Christmas Wreath Decorating Ideas
Wreath is an important symbol of Christmas. It symbolizes that God has no beginning and no end. While most Christmas wreaths come in circular shape, as time goes by, people start making wreaths using different materials such as twigs and are of different shapes.
Christmas Twig Wreath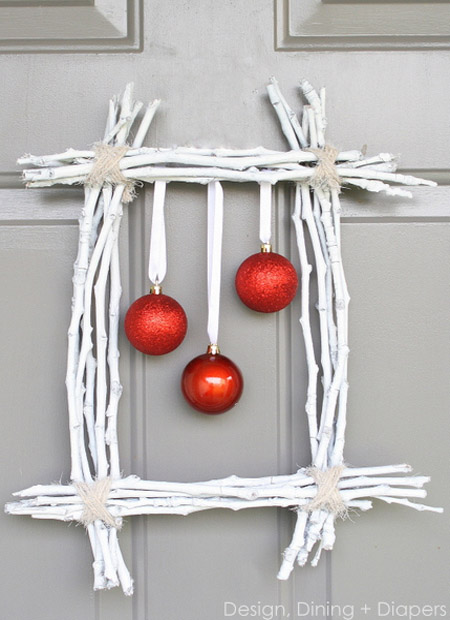 Image Source: designdininganddiapers.com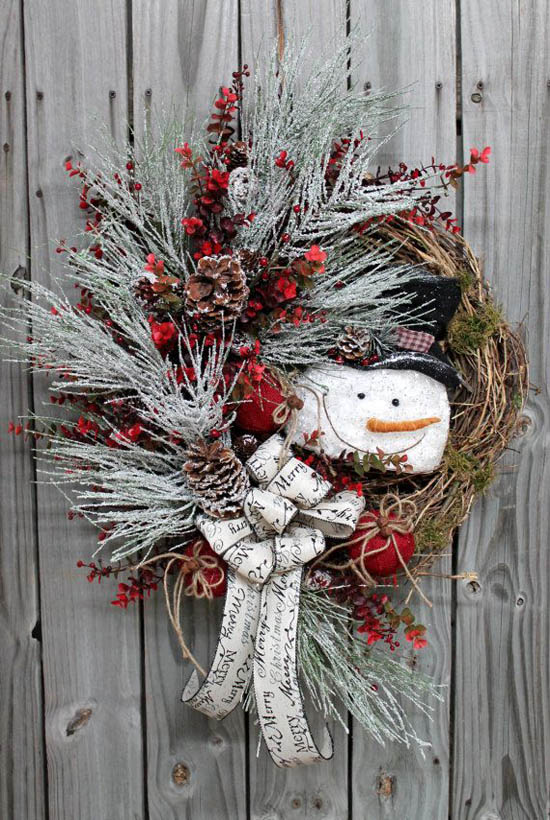 Image: Etsy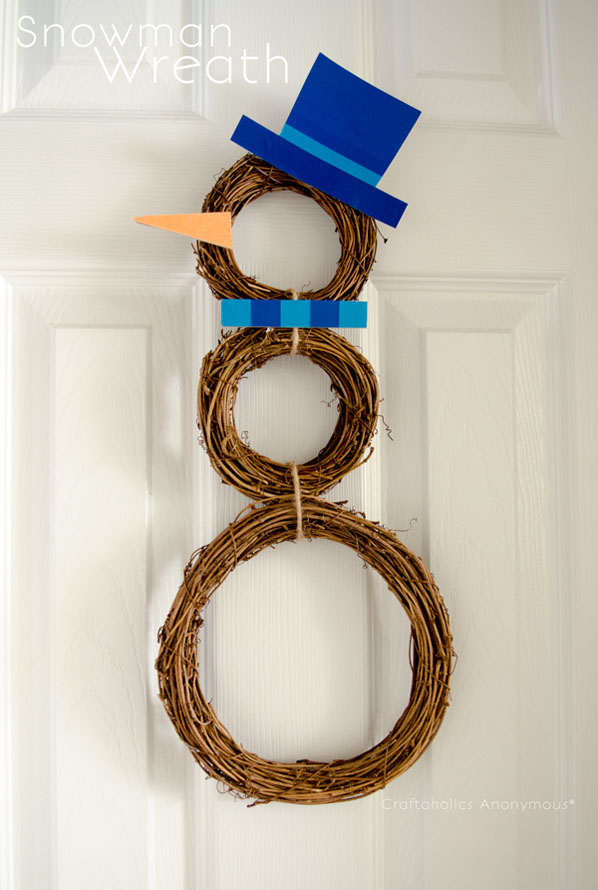 Image: Craftaholics Anonymous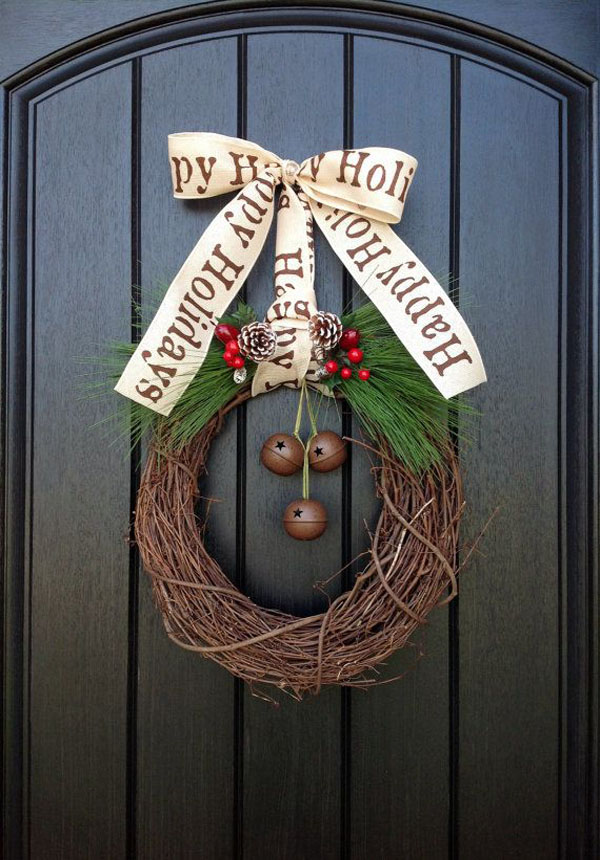 Image: Etsy
Outdoor Christmas Decorating Ideas
Start turning your lawn, front yard and porch into a holiday paradise using these outdoor Christmas decorations. You can either make your own Christmas decor, recycle old Christmas ornaments, or buy Christmas inflatables and lighting.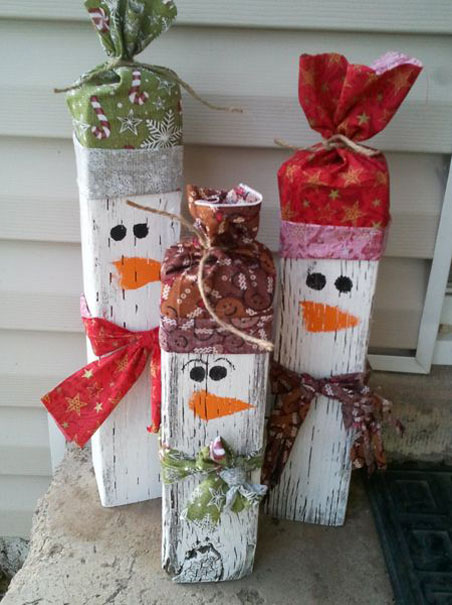 Image Source: designrulz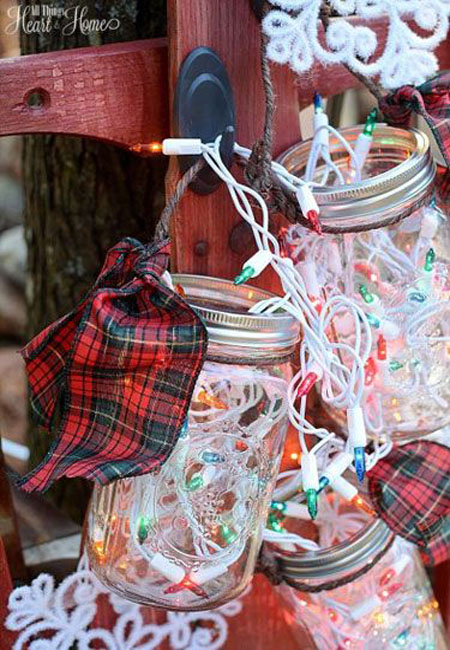 Image Source: All Things Heart and Home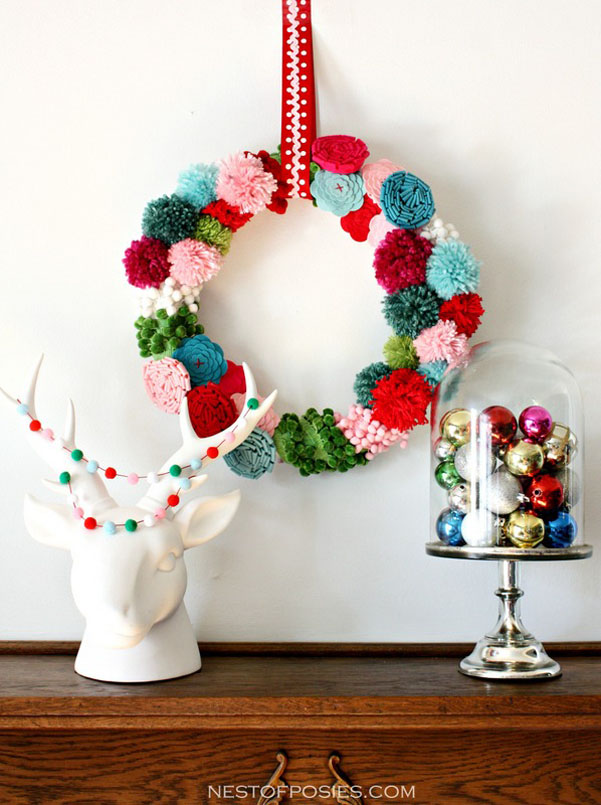 Image Source: nestofposies-blog.com
Christmas Light Decorating Ideas
Christmas lights are such a wonderful item that can make a certain place warm and cozy. While most of us use Christmas lights to further beautify our Christmas trees, we can also use lights alone to create a holiday ambiance.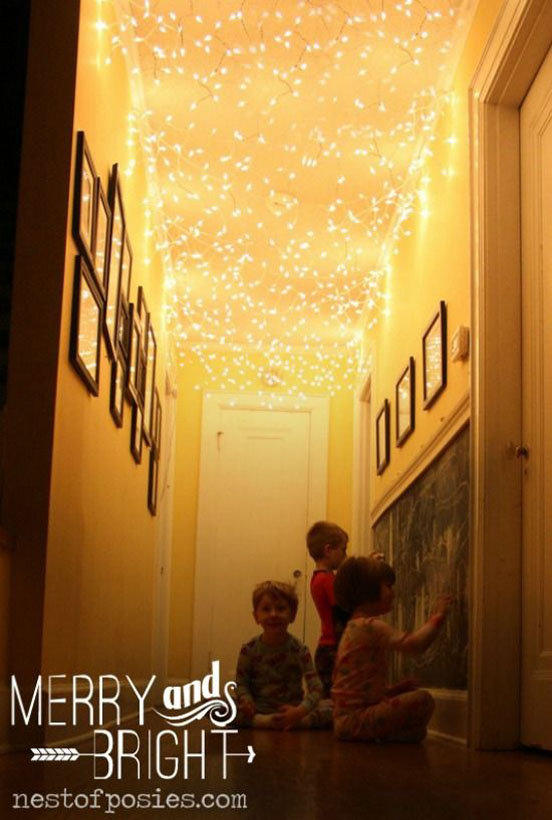 Image: Nest of Posies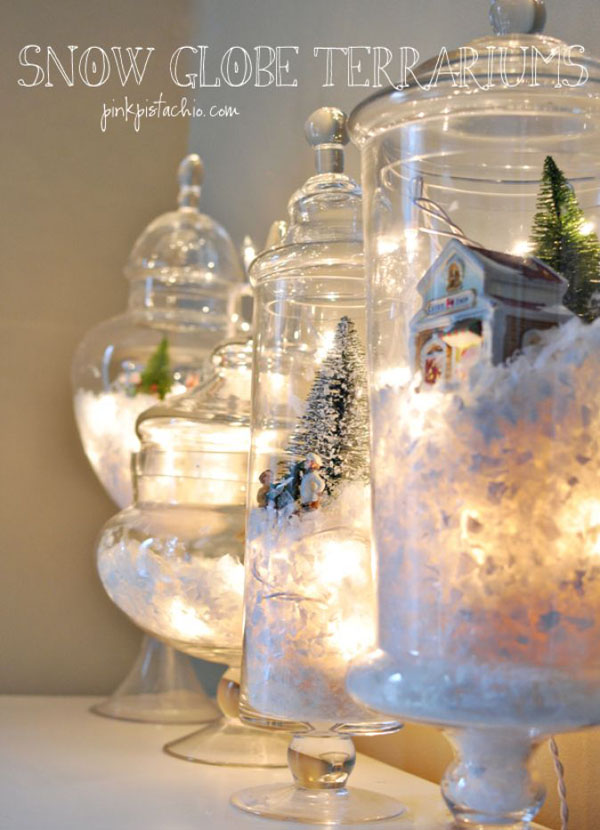 You can also turn a simple jar into magical lantern…
Image: Fairy Lights and fun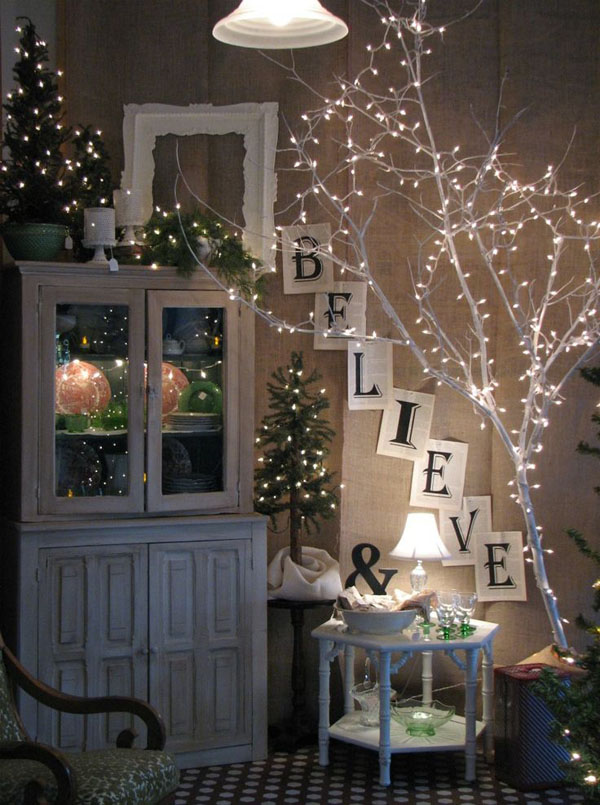 And a simple branch into stunning indoor decoration…
Image: Old City Hall Shoppes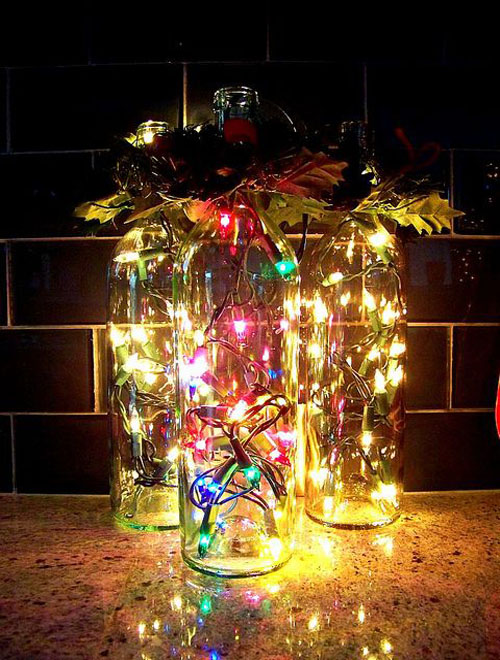 And empty bottles into beautiful Christmas decor…
Image: Flickr
DIY Christmas Decorating Ideas
Christmas is one of those times that you can practice your creativity. With some household items and recyclable materials, you can give your home a fresh look by creating ornaments. This is a great way to have bonding with your family, especially those who have kids. Here are some DIY Christmas decorating ideas to use.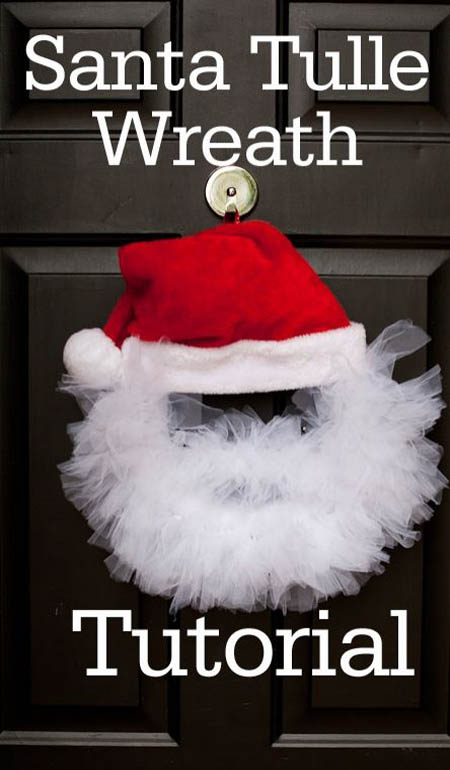 Image: Baby Rabies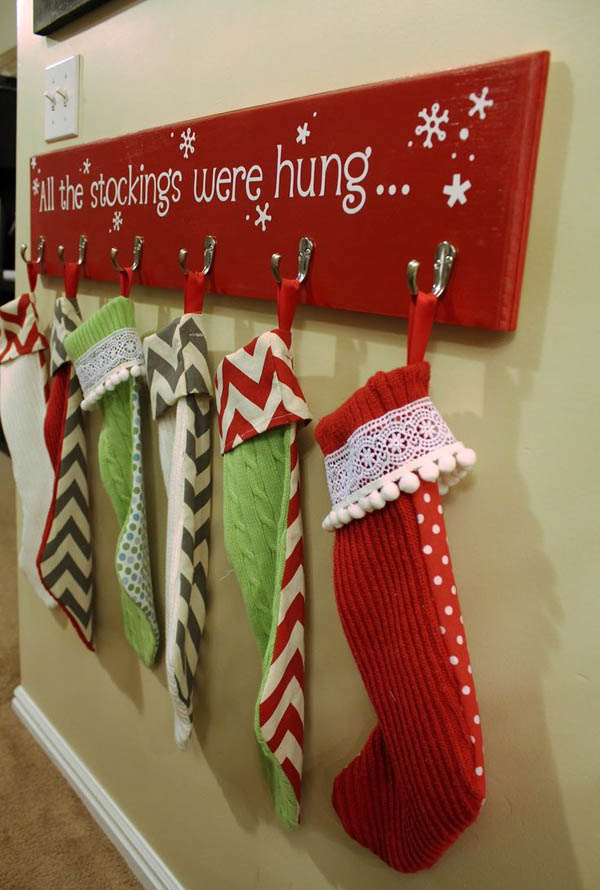 Image: Pinterest

Image: Pinterest