You must be looking for couples Halloween costumes ideas at this time of the year, Yes! It's that time of year again when ghosts, ghouls, and goblins abound! That dark day, when the foul miscreants of the night, roam freely with men of mortal make and well, make merry till the wee morning's light! It's Halloween! Flowery words aside, it's that special day when people, young and old alike, dress up to be their favorite creature of the night and party on!
But what if you're tired of dressing up like Dracula for the nth Halloween? Or you've just plainly run out of ideas with who or what to look like this Halloween? Or maybe you just think you can't rent or buy a costume because it's too expensive? Fear not these mundane things, for we have various Halloween costume ideas for you, and your partner, with what to wear this spooky season. Fear them not, but fear the things that go bump in the night!
Feel free to check out our HOMEMADE HALLOWEEN COSTUME IDEAS
Cool Halloween Costumes for Couples
If you and your significant other, best friend or just any dynamic duo want to make an impression, these couples Halloween costume ideas are sure to get the average Joe talking and saying "Why didn't I think of that?" Believe me, they're not what you'd expect.
1. Couple Zombie Bride and Groom Halloween Costume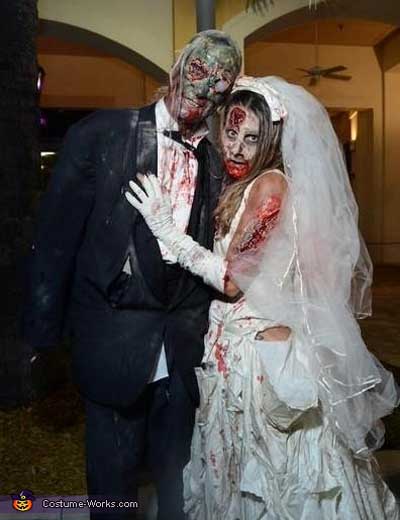 How about the traditional wedding couple look, only well, deader? These two are definitely not happily married, but are definitely together beyond "death do us part." Third guy in the picture, optional.
2. The Shreks (Shrek and Princess Fiona)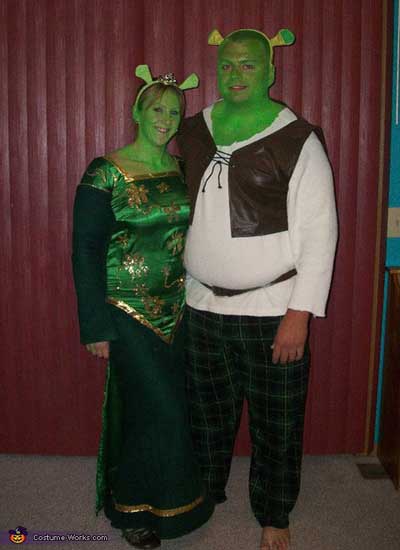 Halloween is the perfect time for ogres to come out. And who are the most iconic ogres? Shrek and his wife Princess Fiona. Just be sure to use green water based paint on your halloween costumes.
3. Princess Peach and Mario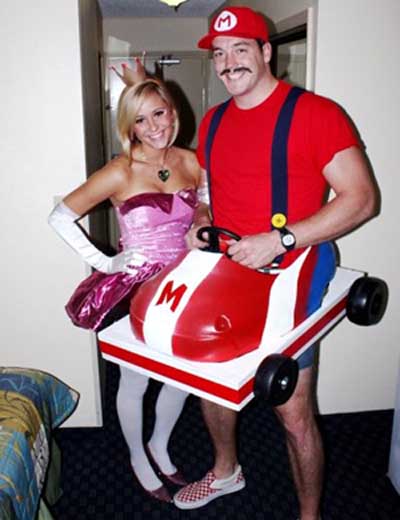 We all grew up playing the games on the Family Computer(remember that thing waaaaay before the ps3 or Xbox?). So why not dress up and pay homage to an icon? The bumpcar on his belly is a nice touch, but a bit on the extra. You can look good with just the red tights and the princess alone.
4. Wonder Woman and Captain America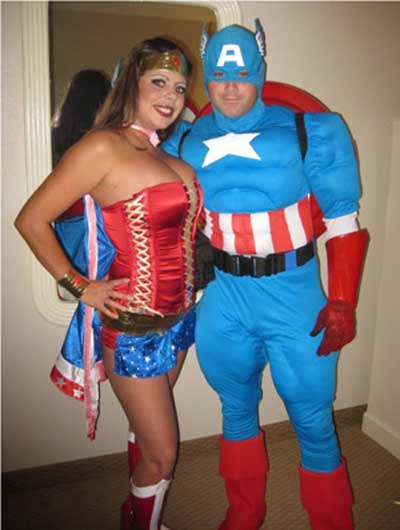 Ok, maybe it should've been Wonder Woman and Superman, but who cares? Admit it, they look good together. That makes it a great halloween costume ideas for couples, right?
5. Roller Coaster Costumes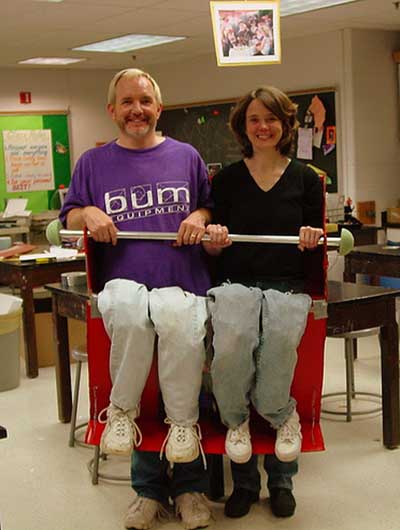 This halloween costume for couples is pretty hilarious. The visual illusion created by the props make it look like the couples are riding in a roller coaster ride. Pretty creative, right?
Homemade Halloween Costumes for Couples
Or for creatures of the night on a tight budget. Okay, say you and your partner want to look cool this Halloween, but it's your budget that scares you, these are the Halloween costume ideas for you and your thrifty mate.
1. Google Map Icons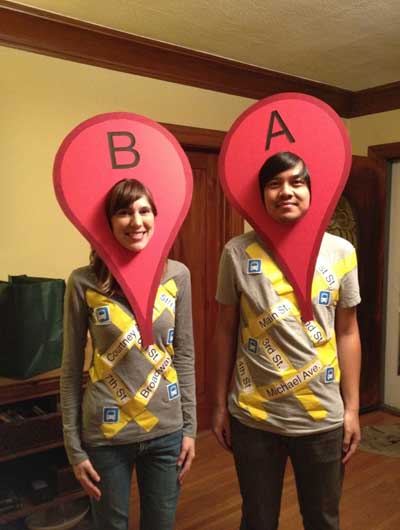 These costumes are so simple, it's almost ingenious. Simple colored cardboard will do almost all the work for this look. It's that cheap.
2. American Gothic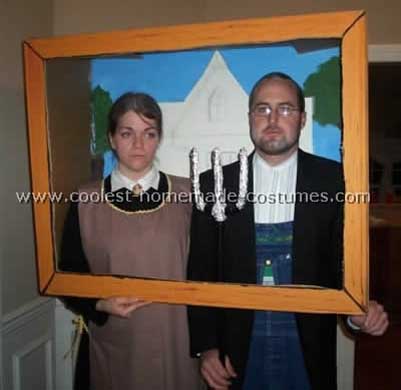 All you need are outdated clothes, and a big old picture frame. Including the pitchfork, you're sure not to be spending much for this quirky, old country, quaker look.
3. Soap and Loofah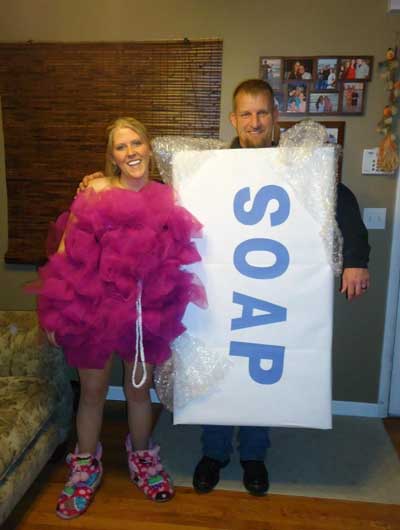 Well, they look squeaky clean indeed. I admit, the overall look isn't really eye catching, but well, I guess this is definitely one case of getting what you paid for. These is definitely a thrifty look, not the kid of look that'll get the heads turning.
4. The Grady Twins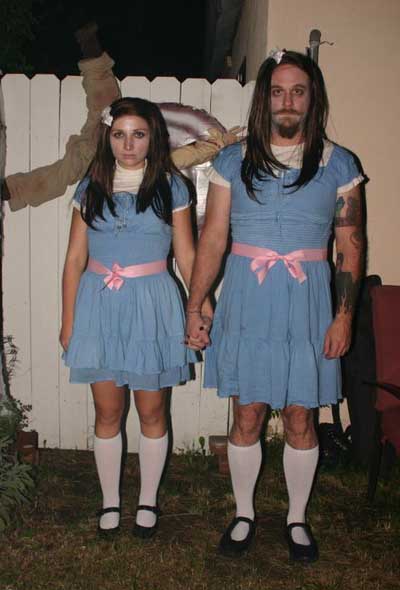 How about homemade halloween costumes for couples? Here's one of my personal favorites. This look is genuinely terrifying, yet surprisingly affordable. All you really need are stained red clothes or a lot of ketchup. Yet he overall effect is perfect for the holiday. What Halloween wouldn't be complete without a lot of blood?
5. Mr. and Mrs. Mimes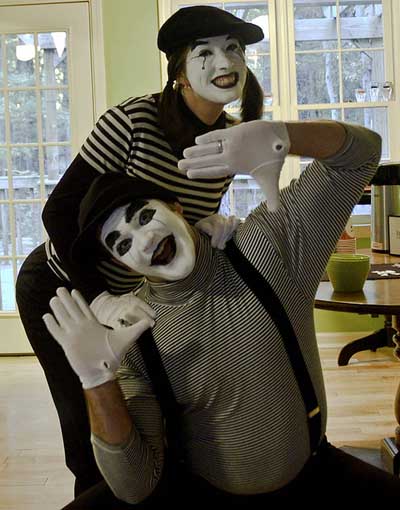 Do you want a perfect combination this coming Halloween? Then you may want to try this Mr. and Mrs. Mime halloween costume. This is perfect for couples who want to be a little different this year. Just few white makeup here and there, black and white striped shirts, black caps and white gloves will complete your get-up.
Funny Halloween Costumes Ideas for Couples
They say comedy is hell. If that's true, well then these couples Halloween costumes ideas have the devil's stamp of approval.
1. The Smurfs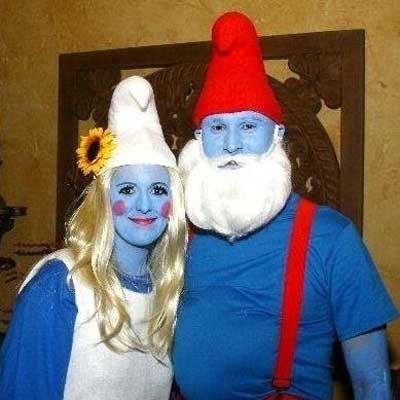 Face it. They look great in blue. The smurfs, with their cute, wholesome demeanor are sure to brighten up the usually dark Halloween.
2. The Boobsie "Cuples"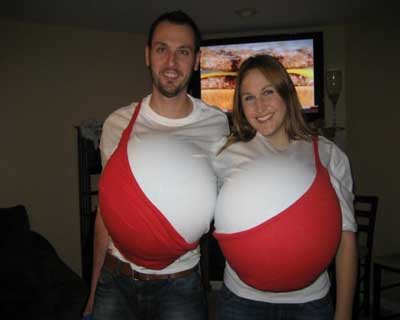 This is quite interesting. If you guys really want to "stand out" in the crowd then you got to have something big to flaunt. In this case, the boobsie truly stands out. Wanna try it?
3. She-Ra and He-Man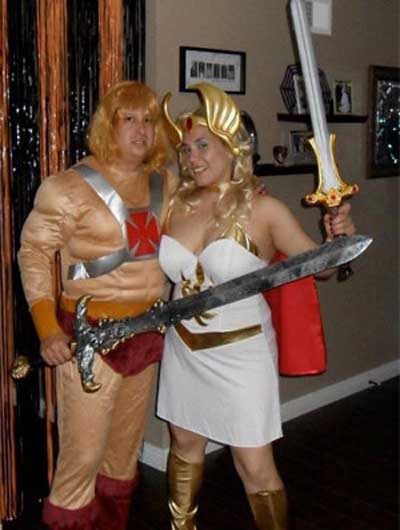 Face it again. This guy looks nowhere near He-Man but the idea is great. We all grew up watching these cartoons. It's a good thing his muscles, and the swords, are clearly fake.
4. Adam and Eve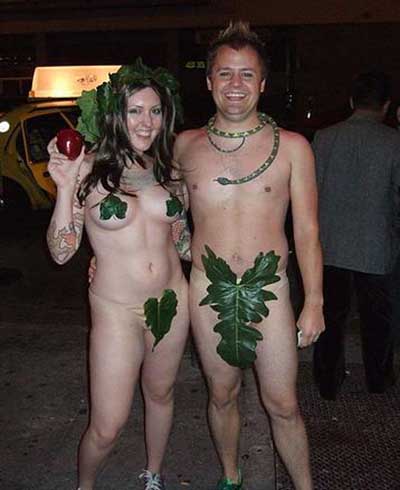 If you feel like you can be bolder when it comes to your halloween costumes, then this Eve and Adam costume is perfect for you. Just few leaves here and there, with some props of snake here and there, you're good to go. For those who are not very comfortable showing their skin, skin-toned overalls are perfect.
5. Wife Delivery Husband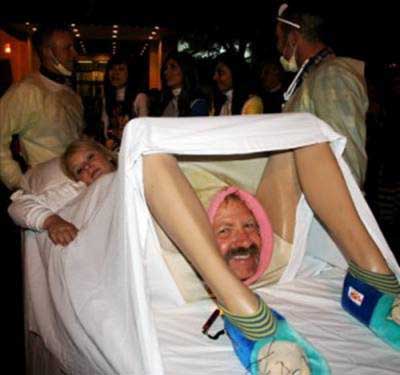 This is pretty hilarious! This one captured my interest and I am truly laughing out loud with this one. Can you dare to try this kind of halloween costume this year?
Unique Halloween Costume Ideas for Couples
If you want to look different, and stand out from all the creatures of the night, these Halloween couples costumes ideas are for you. Some are actually surprisingly very simple, so getting a couples halloween costume may not be a problem.
1. Red Queen and Mad Hatter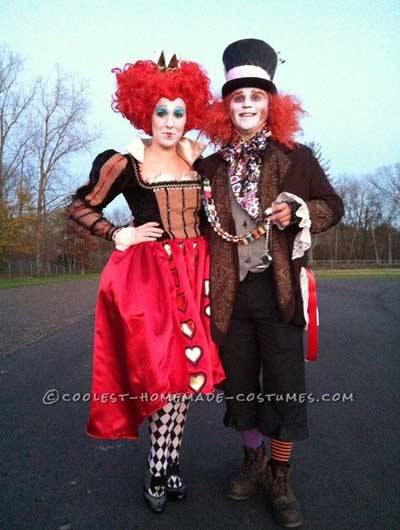 One of the coolest halloween costume available for couples, stand out from the crowd with this red queen and mad hatter. This is truly awesome!
2. Pacman Lovers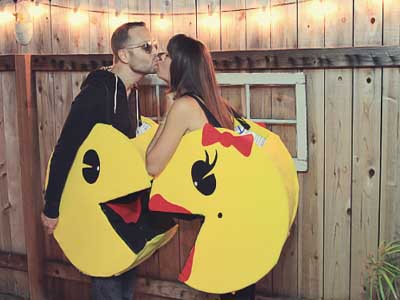 Have you ever played the online game pacman? Then you're probably aware on what this halloween costume would be look like.
3. Jack and Sally Halloween Costumes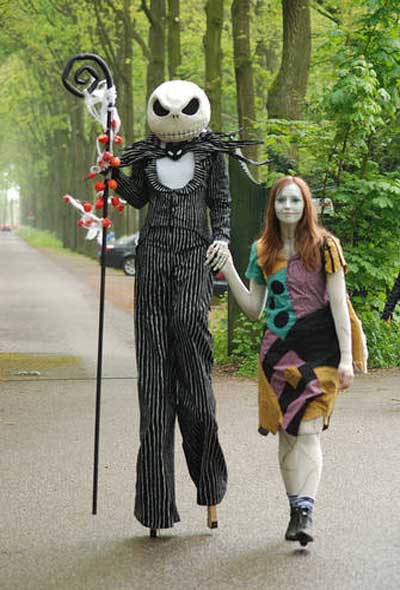 Have your watched the movie Nightmare Before Christmas? Then you probably know Jack and Sally, this can be a perfect costume for the halloween for you and your partner.
4. Woody and Jessie Costumes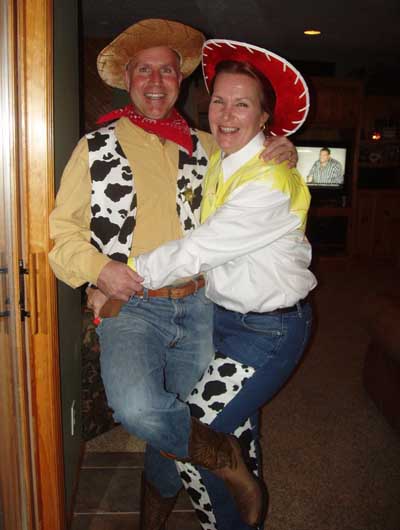 How about the toy story movie? Meet Jessie and Woody on their costumes. This is quite interesting as costume right? Want to try?
5. The Simpson Couples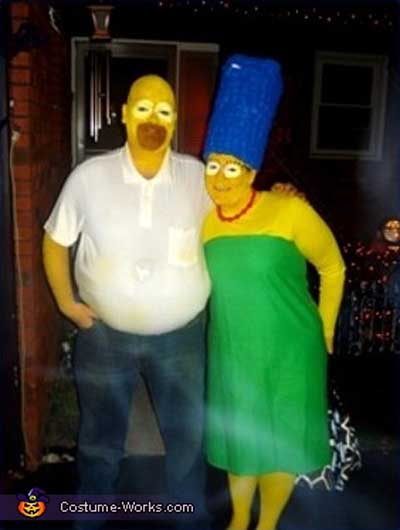 Well, be the Mr and Mrs. Simpsons and you will surely stand out for this Halloween costume ideas for couple. Just need some colors and make up and you're good to go.
Related Articles